Welcome to the final 2021 edition of Blues News You Can Use! Here's to hoping we all find safe and happy ways to ring in a new year filled with great expectations.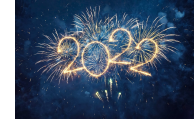 This past year has presented more challenges than probably most of us expected, and I don't know about you,
but I am personally keeping my eyes on the light at the end of the tunnel as I think this time it is NOT a train.
Check out our calendar below for the various Blues, Jazz, and more New Year's Eve events. Beyond our calendar, check out local publications such as this article, FAYETTEVILLE FLYER/NEW YEAR'S EVE events. There is something for everybody!
New this week is an article with information and links to the annual MusicOnTheCouch pre-IBC series of shows. Though covid19 protocols have derailed the normal live from Beale IBC shows this year, Vinny is still presenting the fabulously informative shows he always offers in the weeks before IBC.
Finally, ticket sales for our January fundraiser have been brisk, however, tickets are still available. Remember, tickets with reserved seating are limited
so be sure and get yours soon.
Please consider joining us and help
to
keep our Blues Challenge
sponsorship funding available. Read on below for more information and the link to buy tickets.

Remember, this is the final week to submit nominations for board elections that will occur in early 2022
at our annual meeting. We are also accepting applications for non-officer board seats. More
information may be
found below.
As a continued reminder, since blues news kind of drops off this time of year, we are always looking for articles from readers. If you have a blues history topic, blues event, of an artist or their music you wish to share a review of, drop Sandy an email so she can help you share.
Always remember, this is YOUR newsletter! Please send
feedback or suggestions our way. You can reach me by email at the address below. We appreciate our readers and want
to see
your ideas included!
Music on the Couch

annual

IBC Preview Shows

Music On The Couch is once again offering IBC Preview Shows to help competitors and attendees alike prepare for the best possible time while in Memphis. Show one will be Monday, January 03, 2022, and will feature past winners Hector Anchondo and Kevin Burt sharing advice as well as a venue coordinator's round-table offering insight from long-time experienced IBC venue coordinators David Hughes, Tony Fredericson, and Sandy McCann.


The Second show is a week later on January 10, 2022, and features
past winner Dawn Tyler Watson and Matt Isbell from 2nd place Band act Ghost Town Blues Band as well as a Round Table discussion of the dos and don'ts from long-time judges, Ricky Stevens, Barbara Blue and Amanda Gresham.
For even more fun, COME HANG IN THE CHAT ROOM

During the live broadcast, there is an INTERACTIVE CHAT ROOM. Scroll down to see the chat room.

The chat room will be open at about 8:45pm CENTRAL

Only registered users can actually chat. Registration takes just a few minutes and is free.

To pre-register, you and your fans can USE THIS LINK

And click on SIGN UP TO LISTEN
Tickets Now On Sale!

IBC sponsorship fund

2022 Fundraiser

Get your tickets for reserved seating now! Seats are limited! Visit our website or click the link below: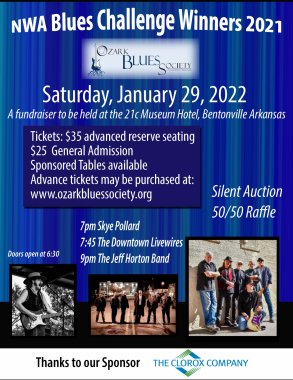 Limited sponsored tables are also available. Email Liz Lottmann for more information
Nominations Open
OBS Board Officers
2022-24 Term

Each year the OBS board of directors holds an election for two officer positions. For the upcoming (early 2022) election we will be voting on vice-president and secretary. Terms run for two years with President and Treasurer elected in the alternating years. A nominating committee has been formed and will be receiving nominations until January 7, 2022. They will present their nominees at the January 11, 2022 board meeting. The slate
of nominees will be presented to the membership following that meeting
and the annual meeting date and time (likely in February) will be announced.
Anyone, may submit recommendations
to the nominating committee prior to January 7th. Once the nominating committee has submitted their slate of nominees, OBS members in good standing may nominate other members prior to the annual meeting. All nominees must be members of OBS and agree to attend a required number of meetings (some may be virtual as needed.)
Support Options

For Local Artists

Please check this section of the newsletter weekly for ideas of how to support local musicians and venues. Submissions are being reduced to contact information this week as we restart the Live Music Calendar.
*****
Brick Fields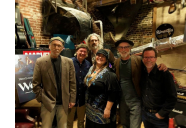 We have released a single from the upcoming album. Here is a link to the video "Take Me To the Riverside"
Once live music begins again, f
olks can stay updated on our concerts by signing up to our email at www.BrickFieldsMusic.com and following us on Facebook at:https://www.facebook.com/BrickFieldsMusic
We also have two stores on our website one for music merchandise and another for Blues Therapy handmade items such as essential oil blends, Jewelry, tie dyes, bath salts, body butters and more.
Thank you for your support.
I pray that each of you and your families are all doing okay through this.
Brick Fields
Booking Call: The Brick House 479-846-4668
*****
The Jeff Horton Band
**Read on for NEW information**
Based in Bentonville, Arkansas, the
Jeff Horton Band definitely has

a passion for the Blues! For the last
10 years Jeff and the guys have
done their part in sharing
the Blues
as much as possible, treating their fans to an enjoyable experience.
Jeff reports he has some exciting gigs coming up at Good Vibrations in Rogers. There will be a new jam every other Monday from 7-9pm, beginning December 27th. Additionally, he and the band will be hosting the New Year's Eve party
at
Good Vibrations this year.
For more information on the Jeff Horton Band check out:
Jeff has also put together a Spotify playlist for NWA Blues. It can be found, HERE:
*****
Jimmy Wayne Garrett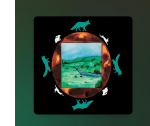 For more information about Jimmy Wayne Garrett, his schedule, recent interviews, or buy the latest album, visit: JimmyWayneGarrett.com
His music may also be found HERE:
YouTube link https://www.youtube.com/watch?v=NAj6BYVglL4&list=OLAK5uy_la2zCm6zUphqeNMMe4j9I2jxiI2YT1AkU
*****
Buddy Shute and the Motivators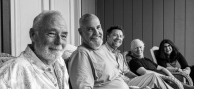 Buddy Shute and the M
otivators live at the Eureka Springs Auditorium on YouTube: LiveAtTheAud
***
To learn more about the band, visit:

Facebook: Buddy Shute and the Motivators
******
LIVE MUSIC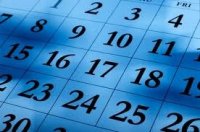 Please enjoy the following listings comprised of bands, venues, and/or organizations that support Ozark Blues Society. Always check with individual venues for event details and schedule changes. Submit weekly listings by emailing: SANDY
Featured NYE Events

Jeff Horton Band/ NYE at Good Vibrations in Rogers, 8-12:30.
Divas on Fire/ NYE at Chelsea's in
12.3
1
Full House for Happy Hour at George's Majestic Lounge

in Fayetteville

NYE with Arkansauce at George's Majestic Lounge in Fayetteville

NYE Party with Funk Factory at Sassafras Springs Vineyard in Sprngdale

NYE with the Jeff Horton Band at Good Vibrations in Rogers

NYE at the Meteor with Foggy Bobcat and Dirty Seconds Band in Bentonville

NYE with the Crescent City Combo at Blake St House in Bentonville

NYE with Divas on Fire at Chelseas in Eureka Springs Fayetteville

Claudia Burson Trio for NYE at The Crescent Hotel in Eureka Springs
1.01.2022 HAPPY NEW YEAR!
1.04
Adam Collins, Matt Beach and Garrett Jones for Jazz at the Undercroft Bar in Bentonville
1.07
Earl and Them for Happy Hour at George's Majestic Lounge in Fayetteville
1/18-22 International Blues Challenge on Beale Street in Memphis

1/29
Bound for Beale IBC Fundraiser at 21c Museum Hotel in Bentonville
Please Submit Dates for Regional Blues Artists and Group Events HERE
In this issue: 12/31/2021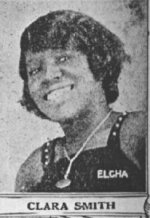 Today's show features music performed by

"Anybody singing the blues is in a deep pit yelling for help.
"
Mahalia Jackson


Blues Education Supporters
Thanks to the following for their support of blues education.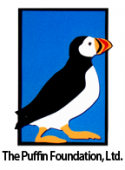 Check Out these regular local radio programs

"The Generic Blues Show" hosted by Paul Kelso airs every Friday night at 9pm on KUAF 91.3FM
Rockin' Hog Radio presents "Sunday Morning Blues" from 8am to 10am every Sunday
LINK
Get Involved with the Ozark Blues Society

Annual membership levels begin at $15 and give you so much in return, including meeting new friends while enjoying the best blues artists in the area.
By being a member of The Ozark Blues Society of Northwest Arkansas, you are helping to support the Arts and to preserve the Original American Art Form known as The Blues.
Membership Benefits Include:

Weekly E-newsletter
Opportunities to win tickets to events
VIP seating at events (when available)
Discounts on OBS merchandise
Social networking – meeting other people who also love the blues
Opportunities to volunteer on OBS committees and at events
Ability to attend board meetings and vote on upcoming organizational issues and elections
Visit our Website to renew or join! Ozarkbluessociety.org