January 2, 2022, marks 34 years to the day and to the Sunday, that I moved to New York City from my life growing up in Iowa and attending college and living in Minnesota for a few years. I arrived with a few extra bags, a bit of saved cash, a place to stay for one month, no friends, and a huge dream to dance with life in a culturally diverse, dense environment where I could speak English.
Each year I remember this anniversary and life changing move, and although I don't have any special commemoration rituals, each year I count NYC as my home adds significance in the greater story of my life.
Other than with my siblings and a few childhood friends, my experience with New York City is my longest living relationship.
I pause breathing in......feeling this relationship....

An expansive "WOW" flows through my mind,

chest lifting, opening,

eyes widening with appreciation

for all that living here gives me, takes away from me,

challenges me with,

and awakens me to.

Crossing the threshold into a new year sets the stage for a whole year of anniversaries. Many will be joyous occasions, others will evoke loss, grief, pain, and confusion. All anniversaries are opportunities for deep feelings to move, questions to be asked, and potential new meanings to be discovered.
Breathing in…feel your body just as it is now….

What anniversaries are you on the threshold of?

What feelings arise? What sensations awaken?

Images? Words/thoughts?

As you are present with this or any anniversary,

what do you need?

Breathing in………breathing out…………

Notice what you feel in your body now.

Moving Body Resources is here, January 2022. Practitioners and a few teachers continue to provide sessions and classes in the safest ways possible—online & in-person. As you move into this new year and all that it has in store, we are here to support all that you honor, all that you feel, and all that you need as new meanings of life awaken through your breathing-moving body in this new year.
With deep quiet reflection,
and blessings for a new year
filled with joyous remembrances, tender hearted care,
and miraculous discoveries,
Mary Abrams
Moving Body Resources
Weekly Classes

MOVING BODY INNOVATIONS
via Zoom & In-person
Drop-in Classes:
Please email mary@movingbodyresources.com
Or Whatever you can contribute
mary@movingbodyresources.com
ALL ABOUT ATTENTION via Zoom
Fridays, Jan 7, 14, 28
Registration is Required--Please email
mary@movingbodyresources.com to register for class.
Limited to 5 people per class.
$55, $35 or whatever you can contribute
Private sessions with Mary in-person, online or via phone
are always an option.
Please email if you are interested.
make powerful and meaningful connections
in a time of constant change,
express yourself in new ways
to unearth your uniqueness,
explore what interconnects us
and discover the power of a collective,
create a community that heals…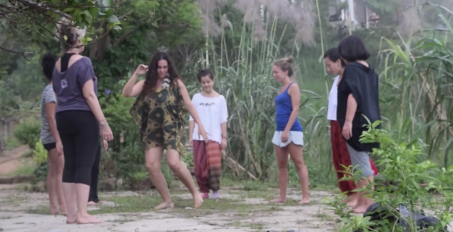 MOVING FROM WITHIN COLLECTIVE
a performance as therapy group
In this dance/movement therapy group, we will seek to unlock the healing
power of movement and use the sacred space of performance as a medium
through which to undertake our own, unique journey of transformation.
Experience a therapeutic journey of the self through movement by harnessing
the intuitive and innate story within while building a sense of community
with fellow movers.
Schedule a call to discover more:
Lisa Clementi, MS, BC-DMT, LCAT

SAVE the SPACE MBR...

officially ended Dec 31, 2021!

thanks to the Dec 18 class
offered by Donnalea Van Vleet Goelz & Liz Koch.
THANK YOU AL
L
for your enduring and generous support and

for SAVING THE SPACE MBR.

We enter 2022 in a better place than when 2021 began, and despite current Covid setbacks, we are determined to not only survive but to

THRIVE IN 2022!
In-Person SPACE RENTAL

&

VIRTUAL OFFICE RENTAL!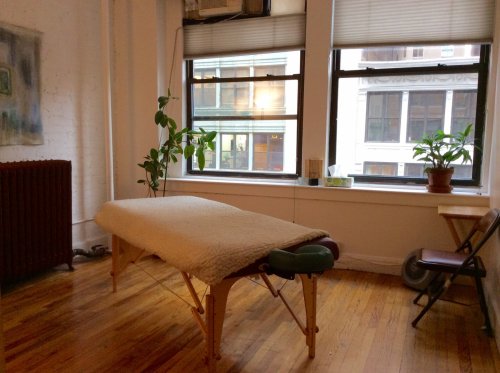 For all Teachers & Practitioners:
Our spaces remain safe and clean for you to work in.
We aim to support all professionals who work for the health, well-being, and safety of their clients and students.
If you are still teaching and seeing clients remotely, and tired of working from home, we offer high-speed internet, our spaces can also be rented for work via the internet.
MBR has wonderful spaces for teaching
and healing arts
of all kinds.
NOW OFFERING
VIRTUAL OFFICE RENTAL!
Working from home yet need a separate address
for billing or other needs?
$100/month Virtual Office Space rental with MBR is now available! Call for details and added benefits.
MBR has 3 office spaces and 2 group spaces available by the hour and the day. Any space can be rented for one time, one hour, a few hours, a full day, an entire weekend, or for ongoing classes.
Our 3 offices are ideal for a variety of private practice sessions.
Our 2 group studios -- 400 sq. ft. Small Studio and 1300 sq. ft. Large Studio -- are great for classes, workshops, and other group events.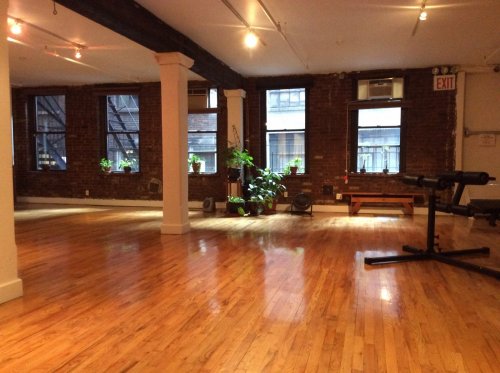 Office rates begin at $37 / hour starting 2022.
112 West 27th Street. Suite 402.
New York, NY 10001.
(Between 6th and 7th Ave)
Phone: (212) 206-7542
services@movingbodyresources.com