May 2022 Vol. III: Issue 11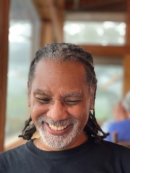 Recently I was speaking with a friend who had a painful experience in her personal life as it appears that her significant other was having an affair and admitted to it. A very painful experience. I listened to her as she expressed her heartache and her plans for the future. She was going to leave him. This went on for about a week or so and I listened to her in her time of anguish. As life often does, there was a break in our communications, as she had decisions to make and I had my life to live as well.
About 3 weeks later I get a call from her, and she said they decided to patch things up. She did not say she still loved him (or that she ever had) but that he was the bread winner and it kept her in the lifestyle she was accustomed to.
"Besides," she said, "I don't want to be alone. We'll make this work."
"Fine," I responded. "You must follow your heart's guidance and do what is good for you."
Please understand me on this point. How people choose to live their lives and conduct their relationships are none of my concern. I have enough of a challenge running my own life and relationships. Yet I have to acknowledge that there are times that we need to be alone. At least temporarily.

Why is being alone so bad, so frightening, so intolerable that one would rather stay in a situation that is causing you pain or harm? When you think about being alone with yourself, what unbearable though convinces you that it is okay to be unhappy, unfulfilled or dissatisfied while with someone else? When you are alone, what do you see in yourself that makes it feel better to be treated wrongly by someone else?

You see one cannot fully be with anyone else until you can be with yourself. There is a sacred energy about being alone with yourself that you will miss if you fear it too much. When you are alone with yourself, you become sensitive to and familiar with your own voice, you own touch, your own sense of being.

You learn to appreciate quiet times with you; special things you do for yourself. You get to assess the trajectory of your life and your choices. You get to explore and to feel those feelings you have but could not indulge when you are with someone else. It can be a win-win for you and your relationship(s). The most important relationship is the relationship with yourself. It's perfectly fine to desire a warm body at night. Perfectly fine to want someone to talk to or to share with or stare at across the dinner table.

It is only human to want to communicate, congregate, to seek companionship and camaraderie. However, it is also detrimental to indulge your human nature and to avoid the sacred time of being alone.

Rev. Michael J. S. Carter
The music schedule for May is different from most months!
May 1st - Linda Metzner, piano, prelude, postlude, offertory. Hymns by guest speaker, Robin Gaiser, with guitar and flute.
May 8th - Bill Altork, Second Sundays performer, guitar and voice; Sue Stone, piano, prelude, postlude and 2 hymns.
Bill Altork is enjoying life in his seventy fifth year. He lives happily with Suchittra on their tiny ranch up on Woodland Drive in Swannanoa. Bill's music and songs are therapy to him; finding expression for what he feels inside and then sharing with those who care to listen. Here he is pictured with his son Rob.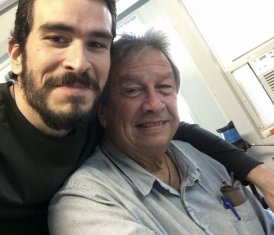 May 15th - Linda Metzner, piano, prelude, postlude, offertory and 3 hymns.
May 22nd - Sue Stone, piano, prelude, postlude, offertory and 3 hymns.
May 29th- Choir performs 2 songs; Linda Metzner, choir director; Sue Stone, piano: prelude, postlude and 2 hymns.
After Placing You with Your Adoptive Family
The three-wheeled tracks through the low field are gone now,
No longer a clear sign of our daily strolling through these violets.
Remember the day we picked one and gave it to Grammie?
You handed the flower to her on our return and made her day!
Running solo to the park just isn't as fun without you,
Baby swings creek idly in the wind awaiting your return.
If I run later in the day, plenty of kids fill the playground,
Yet it's not the same without you sharing our route.
Along the way birds still chirp but neighbor dogs bark less now.
Fellow walkers at the track keep asking about you, and I
Share a new photo of you with your siblings when I have one.
They keep asking me, "How can you stand it, letting him go?"
"I'm not doing it well at all," I tell them. But it's necessary,
The price we now pay for the privilege of caring for you since birth.
We wouldn't want it any other way -- you deserve this new family:
Your siblings and parents love you so much; they keep in touch too.
But the joys of our daily morning strolls can never be replaced,
Nor the hiking nearby trails with you on my back twice a week.
So I remember and try to capture these precious moments here,
Hoping that someday you might remember a little of them too.
Jim Carillon, April 2022
As I think I've mentioned in Tidings before, I have spent the last few years cultivating a Conscious Discipline practice (always a work-in-progress). This style of parenting/building relationships is about presence, self control, and being intentional.
Sometimes it feels like adopting a meditation practice.
Fundamental to the concept is the idea that children need the adults around them to practice self control in order to feel safe and learn effectively. Core concepts are sometimes referred to as the "Seven Powers of Self Control", and among them is the Power of Free Will which states, "The only person you can make change is yourself" (a hard notion for many to accept). It makes sense though, and no one wants to feel as though they are being controlled. Many kids learn the power of saying "no", or "I won't" quite young. I know I have been mortified more than once to realize that I blundered into a power struggle with a toddler and no graceful de-escalation strategy at hand.
The beauty of Conscious Discipline (when used effectively) is that it largely avoids confrontation by allowing the child to make a lot of choices. Offering two or more win-win options whenever possible motivates the child from within, allows them to feel empowered, improves goal-achievement, and promotes self-regulation.
This is not a carrot or stick approach, however. The choices must be presented in a way that the child feels he/she/they have a REAL choice; both options must be good options.
For instance a dialogue might be: "It's going to be cold today. Would you like to wear your sweater or your windbreaker?" Rather than giving two options one of which is undesirable to the parent it gives two options both of which are acceptable. In other words you wouldn't say: "It's going to be cold, do you want your sweater?" This opens up the door for the child to say "No" which then sets the scene for conflict. If the child pushes back you can repeat the options, or see it as an opportunity to re-frame and offer new choices: "You need a warm item (firm). Would you like to wear your sweater now or should we put it in your backpack for later?"
By being intentional and giving forethought to the approach the adult gives the child agency, achieves necessary ends, and of course models good, loving relationships. Of course, like any parenting technique, it's easier to say what should be done than to do it consistently, but it's worth practicing, and there are many more aspects worth adopting.
You can learn more about Conscious Discipline here:
https://consciousdiscipline.com
, or Google the work of
Dr. Becky Bailey.
by Susan Enwright Hicks, DRE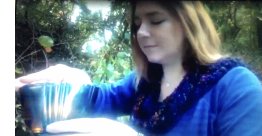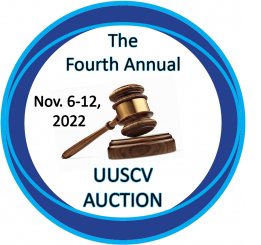 This congregation has come through a lot lately, including forward milestones like being mask-free for the first time in two years … and having the choir live and in person, and coffee hour, a pot-luck lunch, and an all-church picnic! Lots of new members have joined, have signed up for committees and board service, and general volunteer activities. What a great group of people we are!
Let's sing our own praises for a moment.
For me, as a lifelong UU, one of the most gratifying attributes of our members—and of UUs in general—is their generosity and sense of community. When something is needed, people step up to the plate.
"What can I do?" "What do you need?" "Can I help?" That's what we say, and when we get an answer, that's what we DO!
So now, six months ahead of time, the awesome volunteers on the Auction Committee are planning the fun, and anticipating the turnout, and budgeting the costs and revenues, and, most important, gleaning donations from all our colleagues. That's where you come in:
Where I glean, you will follow … right?
Put "stuff" in a special
Auction
carton where you can add beautiful, gently used items you've decided to part with. Make a list of delightful activities you enjoy and that you'd like to underwrite as your gift (from croquet to a dinner party to an excursion for a hike and picnic). If you socialize with friends from outside the congregation, don't hesitate to steal their ideas for fun events to share with UUCSV folks. (After all, we are ecumenical!)
When we look at the joy and satisfaction on the faces of last year's beneficiary (Thomas Chapel) and of the UU kids enjoying the improved playground, we can't help but look forward to a similar reaction this coming fall. So be thoughtful, be creative, be generous … be UU!
(As a reminder, the on-line auction is from 1 p.m. on Nov. 6 to noon on Nov. 12, with the live auction beginning at 5 p.m. on Nov. 12.)
Andy Reed,
Publicity Chair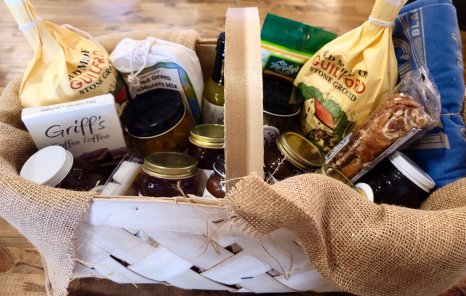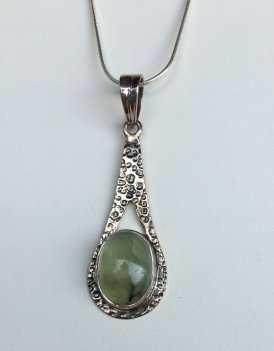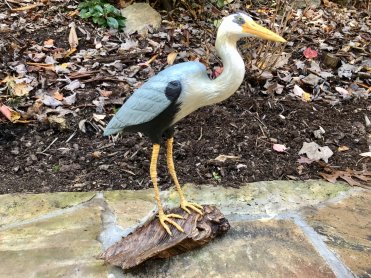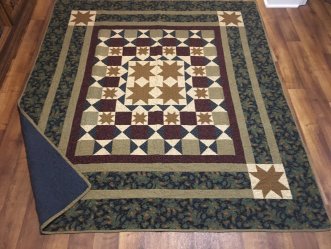 Christine D. Page

Her friends call her Chris. Since she introduced herself to me that way, I had to assume she makes friends easily. Chris has a gentle smile that, I'm sure, works well for her job as a long-haul flight attendant. Her base is JFK Airport in New York, where her trips around the world begin. She works flights to South America, Europe (Paris the week I write this), and Asia. And what does she love about this job? "The hours of glory" – the layover time between flights, when she's dropped off at a downtown hotel, puts on her walking shoes and walks. Wherever she finds herself, she walks for 1-1/2 to 3 hours a day, every day.

Chris and her spouse, Philip, moved from Salt Lake City to Asheville – just off Charlotte Street – four years ago. So why doesn't she attend the UU church down the street? Because she likes our small size, loves Black Mountain, and appreciates our proximity to trails in Montreat. Philip is a pilot based in Charlotte, but the two of them make a day of it here whenever possible.

With plenty of natural light, their cheerful home has a lovely relationship with its natural surroundings. When Chris isn't walking, or in the galley of a plane overseeing the flow of service, she writes children's books, takes photos, or does special somethings around the house.

Chris also spends time and energy raising money for people in need. As the Airline Ambassadors International Philippine Child Sponsorship Coordinator, she has led the organization since 2014 and raised over $100,000. During the pandemic she used her skills locally: she created a show of her photo art to organize a fundraiser for Homeward Bound.

So, as you can quickly see, Chris is involved in many meaningful endeavors – as well as celebrating the upcoming 25th birthday of her daughter, Kim!

Hopefully one day soon we'll get her to stay in one place long enough to do a reading of Naughty Noel, one of her children's books. In the meantime, let's all welcome Chris to our community and make sure to say hello when you see her.

Christine D. Page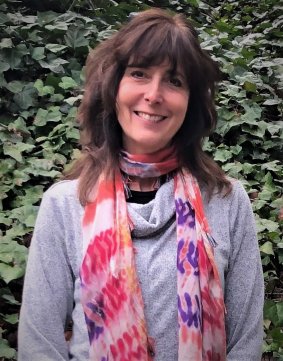 By Heidi Blozan

---
A Match Made in UU Heaven!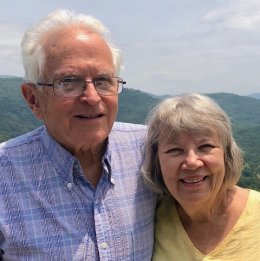 Dan Hadley and
Diane de Grasse
Diane:
Diane was born and raised in MA. Her serious interest in art was encouraged by art lessons given at the local Unitarian Church. Both art and UU became lifelong commitments. She studied in several art schools while in the course of time raising four children. She has run a small farm and restored two historic buildings, all while practicing art. Diane has freelanced in graphics and worked as a production manager as well as an advertising artist. She set up her own company preparing materials for printing.
Then, she was off to NYC where her first stop was Community Church of New York where she found a welcoming and diverse UU community. She was hired on staff as a graphics assistant and enjoyed working with Rev. Bruce Southworth. During her NYC residency she was able to attend art schools. She has also co-owned a fine craft gallery.
Through an ad in a newspaper, Diane met her second husband, UU Jim Melcher. She retired and they went sailing on his small boat, first to Cuba, then in Europe and the Mediterranean to Africa where they set off across the Atlantic to land in Martinique. A few years later, Jim died.
Turning to the internet, Diane met Dan Hadley whom she'd marry in 2012. His interest in theater and music and his younger days as a UU caught her attention. They shared a home in ME until moving to FL in 2015. Searching for a more permanent community Diane and Dan moved to Biltmore Park Town Square before settling at Highland Farms in 2019. Diane has a home studio and attends drawing studios at the Red House.
Dan:
Born in Cleveland, OH, Dan spent part of his boyhood in Medford, MA, where he attended the nearby Unitarian church. At the University of Michigan he earned his BA, MA and PhD degrees in social psychology. He then taught at a couple of universities, including Brown University in Rhode Island, which became his home for 28 years, teaching, consulting and even administering a mental health care institution.
Favorite vacations included family camping trips to Maine. Interested in a cabin, Dan and his wife eventually built a house in Stonington on Deer Isle where they enjoyed living for 18 years. Dan continued consulting in marketing and fund-raising. With a UU congregation far away, he served in many capacities with the United Church of Christ congregation on the island. After 49 years of marriage, Dan lost his wife Gayle to cancer.
A friend urged Dan to give the internet a try and after hearing from a number of women he connected with Diane. Already involved in island theater, Dan was inspired to write a play about his on-line dating experiences, and "Love on the Line" was performed at the Stonington Opera House in 2011 - with Diane playing all 5 females. They were married in 2012 enjoying a honeymoon on a French canal barge.
Continuing his activity in theater, Dan has written several more plays, is a member of the Stage Brews Playwriting Workshop in Asheville and has directed many Reader's Theater productions at Highland Farms.
While Dan walks daily with other residents for fun, he has run in 12 marathons, including those in Boston and New York.
Between them, Diane and Dan have 6 children, 7 grandchildren and four great-grandchildren.
I challenge anyone to come up with a better match made in UU heaven!
By Carolyn Shorkey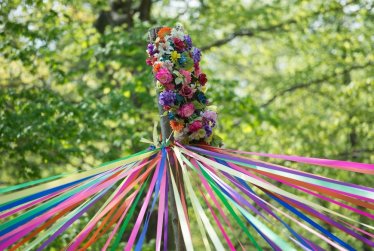 Happy May First...an ancient celebration of spring from the traditions of those who honor and live with the earth seasons!
A group of women calling themselves Innana's Daughters, have been gathering four times a year at UUCSV to
honor the Goddess in all of Her forms.
We join together to celebrate May First as Beltane, to dance a May Pole, sing some songs, enjoy the flowers, and recite some old wise words for the earth and those who love her.
"Holy persons draw to themselves all that is earthly. . . .
The earth is at the same time mother,
She is mother of all that is natural,
mother of all that is human.
She is the mother of all,
Greetings to you, lovely and loving Mother!"
In 2019 we celebrated the budding of fragile beauties all around us, and then meditated on our own historic budding as young women. We didn't meet in 2020, but in 2021 with masks and meeting outdoors, we again considered what the springtime and earth-time meant to each of us. We called our attention to four directions and four elements which surround our lives.
This year promises to bring even more joyful celebration of life, and serious consideration of our places in the cosmos. All women are welcome!
We will gather from 4 - 6:00 p.m. either on the portico if it rains, or on the grass by the swings. Please bring your flowers to share, and a lawn chair. All women are welcome.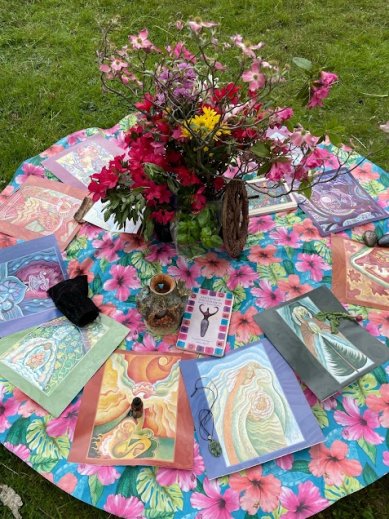 Plastic Free Kitchen choice

A Dream for a UUCSV Plastic Free Kitchen: It's a Choice We Make
Please do not donate plastic utensils, plates, bowls, straws, cups, drinking glasses and containers to UUCSV. David and Alice Wells have gone to great lengths to present us with reusable place settings at our monthly potlucks. Another way you can help us meet this plastic-free goal, is to donate finger foods for snacks at coffee hour. Snacks that do not require the use of a fork (cookies, nuts, fruits, veggies) are very helpful at clean up time after coffee hour.
New research
published in the journal Environment International
found microplastics in the blood of 80% of persons tested. The levels of microplastics in babies was significantly higher than that found in adults. Plastics in our bodies, soil and water only break down into smaller and smaller pieces. they never decompose. Plastic is forever.
UUCSV has earned the designation as a Green Sanctuary. The vision for Green Sanctuaries is to live in a world that is viable and just for humanity and for the whole of the web of life, including present and future generations. Thank you in advance for helping us to demonstrate good choices for environmental health.

May 2 - Murphy Capps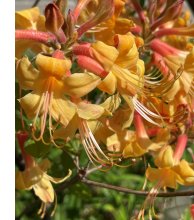 May 8 - Rosemary Ostertag
Alice Wells
May 10 - Alton Hancock
May 11 - Richard Graham
May 14 - Kim Taylor
May 15 - Peter Boggs
May 20 - Sue Stone
May 25 - Julia Jordan
Emory Underwood
May 30 - Ken Stone





UUCSV Board Meeting Abbreviated Minutes
Thursday, April 28, 2022

Financial:
1. Annelinde Metzner requested an increase in her hourly pay due to her increased responsibilities from having originally been hired as the choir director to now being the director of music. Lee suggested the Board consider reclassifying Linda as a part time employee. Annelinde indicated that she would have to research whether she wanted the change of status. If she wants a change of status, the board will discuss whether to make Annelinde a part time employee.
2. Treasurer's Report: Currently, we have income in excess of expenses and we may have a surplus by the end of the fiscal year, June 30th.
3. Treasurer's Succession Plan: Lee is in discussions with a potential replacement. Lee proposes a transition date of July 1st.
4. Canvass Recap and Budget Review: The annual canvass ended with a flurry of activity last week resulting in $105,600 in pledges. The second version of the budget stretched to $108,000. The Board will be working on the third version of the budget which will deal with personnel expenses.

Liaison Reports:

Building and Grounds Committee (BAG): The rain garden plumbing is waiting to be tested before continuing work on the rain garden. Meanwhile plantings and a bench are being planned for the area once the current pit is filled. Building and Grounds recommended a cleaning service be added to the budget to replace the volunteers who have been doing the cleaning since the church reopened.

Congregational Care: Anna reported that 6 people (three couples) have had Covid during the last reporting period. Their full report is posted on the bulletin board.

Membership Committee: New Member Sunday is May 22nd. The UU 101 class will be scheduled for June.

Religious Education (RE): Susan organized an Easter egg hunt with games on Easter Sunday. Last Sunday was a work day on the playground with many children and adults helping. Annelinde is helping Susan with the May day celebration.

Safety Committee: The active shooter training was recently held. A suggestion from the training was to establish security teams who are trained to react and direct people during an actual emergency. It was emphasized by the detective that it is important to cover the windows in the sanctuary because a shooter wants to see where the people are before entering the building. The deterrent by having the building locked and shuttered, likely results in the shooter moving on to a more vulnerable building. These are two simple deterrents are very effective.

Social Action Committee (SAC): Anna reported that Suzanne Ziegler plans a presentation on climate mitigation for our church. Afghan families need to apply for asylum and we need to write legislators so there is an easy route to citizenship. The Circle found a house for our Afghan family for $1500/month and the Circle is trying to raise $300 a month for a year to help pay for the rental. SAC will be doing the June 19th Sunday service. Maggie Moon plans for more indigenous training/conversations at the church.

Personnel: Evan reported that the Committee held Michaels annual review. The Office Manager and DRE annual reviews were done previously by Michael.

Stewardship: The Committee is informing the congregation of lifetime giving opportunities and people are interested. Other revenue streams are also under discussion.

Annual Meeting Planning: The Annual Meeting will be held on May 22nd, after the service. It was decided to use a hybrid meeting format to include an in-person as well as virtual participation.

The Board went into a confidential executive session.

Respectively submitted,
Milt Warden, Board Secretary




Grief is complicated, there is no doubt. Bereavement is a trauma to all our assumptions about our life, our well-being, our relationships with others, and with our place in the grander scheme of things. Grief brought on by bereavement is unwelcome, unbidden, unpleasant, and painful in all aspects of life.

The pain of grief signals that things need to slow down. Pain is life's way of releasing the accelerator and applying the brakes physiologically, psychologically, socially, and spiritually. Most who are grieving will attest to the fact that the pain in each of these areas is unlike anything previously experienced.

The physiological grief responses manifest in various ways: lack of energy, stomach aches, shortness of breath, a dry mouth and throat, loss of appetite to list just a few. Some of these reactions when severe or long lasting may actually signal more serious conditions requiring the attention of medical professionals. In the main, however, being tired is your body's way of telling you to take it easy, give yourself permission to stay in bed longer, take an afternoon nap, or retire earlier than usual.

Psychological pain influences the way we behave, the way we think, as well as our emotional affect. These feelings can be overwhelming. Combine difficulty concentrating, a loss of former interests, intruding memories associated with loss, confusion, "crazy" thoughts, or general malaise and you now have the necessary ingredients for a cocktail of psychological pain.

This pain is a great mystery. It rears its ugliness when least expected. It can be triggered by something as subtle as the scent of a lost loved one's favorite flower. Or, seeing a total stranger wearing what looks just like the favorite something your loved one used to wear on special occasions. Psychological discomfort can become so unwelcome, that often times grievers chose to withdraw, hoping to find solace in their isolation.

We've spent our lives creating and fostering intricate webs of social networks. Our loss triggers the paradox of social pain. When we are bereaved, we need to interact with others in our support group. And yet, others in our social circles are operating on entirely different wavelengths. Yes, they are very concerned. Yes, they are compassionate. And yet, our new reality has changed the very fabric of our social networks. Our own bereavement triggers feelings of discomfort and awkwardness in others who want to convey their feelings for you, but can only utter trite platitudes. They want to share, to hear, to care about your story...just not quite so often. Your need for contact, for caring, for sharing may be felt an unwelcome intrusion by friends who would never dream of hurting you. And yet, the social hurt is there.

Whether you call it a faith res, philosophy, spirit of life, or world view, bereavement triggers a re-learning of one's place in the world and the relationship with that which is larger and greater than our self. So, yes, grievers do ask such questions as, "Why did this happen to me?" "How can I go on living?" "How can I express my love to someone who's no longer here?" These are deep, meaning-of-life questions which touch our spiritual pain.

Grief is painful, no doubt. Like any injury, healing does take time. But, as we all know full well, picking at a scab re-opens the wound and protracts the healing process. Same with grief. Random encounters may trigger new social pains. Unbidden memories may re-open psychological pains. As those of us who are genuinely concerned about the losses of others, we need to understand that the healing of the varied pains can be diminished, even aborted by what the rest of us might think of as "normal," "considerate," "loving." To be those things to other in grief requires an exquisitely sensitive balancing act.

By Scott Traxler, PhD, GC-C


"When the last tree is cut, the last fish is caught, and the last river is polluted; when to breathe the air is sickening, you will realize, too late, that wealth is not in bank accounts and that you can't eat money."
-Alanis Obomsawin, filmmaker (b. 31 Aug 1932)
"All of us should be concerned about our collective existence. As human beings our marvelous brains provide us with remarkable opportunities to do good, but if we look at how the world is today, we should be able to do better."
His Holiness The Dalai Lama
If you feel powerless after all the efforts you're making to keep our earth Green, because there are the industrial plants committing earth suicide with their carbon footprints, because there seem to be 100 SUV's on the road compared to your hybrid, because recycling may just be a laugh due to costs, because ​the warming of our whole planet is after all a huge thing...don't sit down and burst into tears. Yes this may be the end of the "Fire Era."
Why the Age of Fire is Over, We Know How to Live Without It.
Fossil fuels have had their age, and alternative energy sources have been invented.
Decisions by the largest companies, by governments run by thoughtful people, by civic groups with voices that will not stop...these are ways we still have a chance to change the direction of the climate catastrophe which looms large for our children, and their children.
"Get involved" is the voice that is blowing in the wind still. Not just purchasing with consciousness, nor eating wisely, nor putting your waste products properly to reuse...you can also push that ballot to get the people who will start moving in the right direction. Do you know who they are?
And another effort is to communicate with your own home
base. You could take the Community Toolkit Survey. "

Clean

Water for North Carolina" is revamping the Community Toolkit to provide resources you can take with you to your communities and be an advocate for your neighborhood. To better understand the informational needs of community members like you, Clean Water hopes you will share your needs, wants, and preferences by responding to the Community Toolkit Survey.
Don't become hopeless. Conversation starts action. Take whatever actions you can.
Tidings for June will have the topic: Patience.
by Barbara Rogers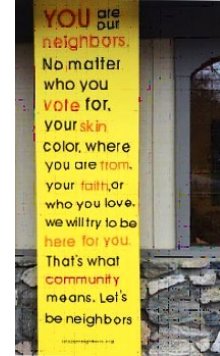 Board of Trustees:
Evan Yanik– President
Rose Levering – Vice President
Barbara Bryan
Jackie Franklin
Anna Marcel de Hermanas
Rochelle Broome
Sally Smith

Non-board officers are:
Lee Reading – Treasurer
Milt Warden – Secretary

Committee Chairs:
Building & Grounds - Deb Evenchik
Social Action - Jane Carroll
Finance - Lee Reading
Nominating - Evan Yanik
Congregational Care - Larry Pearlman
Membership - Heidi Blozan and Maggie Schlubach
Personnel – Linda Tatsapaugh/Kathryn Coyle (co-chairs)
Communications - Susan Culler
Governance – Evan Yanik
Religious Education - Contact RE Director Susan Enright Hicks
Coffee Hour Hosts Coordinator - Carolyn Shorkey
Sunday Service Associates - Diane Graham (rotating)
Strategic Planning Task Force - Michael Figuera
Memorial Garden - Dawn Wilson

Sunday Service Production:
Evan Yanik, AV producer/editor, and Deb Evenchik
Annelinde Metzner, Choir director and piano
Sue Stone, piano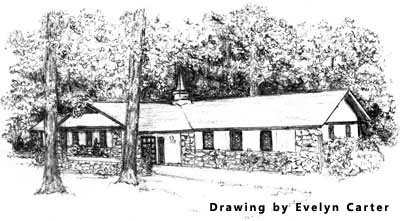 Unitarian Universalist Congregation of the Swannanoa Valley

500 Montreat Road

Black Mountain, NC 28711

(828) 669-8050 (email preferred during pandemic)