The Arkansas Music Pavillion just held it's first concert of the year and this weekend country music fans will fill Don Reynolds Razorback Stadium for Garth Brooks...it seems it is finally time for outdoor music events! That said, this week's calendar is actually filled with more indoor events as we celebrate the superb opportunity local music lovers have at the end of the college academic year when the University of Arkansas Music Department features their many end
of the year concerts. Each spring,
I include some of these options in our music calendar to offer information so that local folks may experience the skills of these young musicians.
Also I bring you another reminder that there is still time
to get your tickets for the Ozark Blues Society April 30th IBC Fundraiser event! Please note. we discovered there were a few places sharing our event that did NOT have the current EventBrite ticket link so if you clicked on something and got discouraged because it said, "event ended", please check out the link in the article below or visit our website to find the correct link. The article below also features some important updates so please read on.
Returning articles this week include the information about the
cool new exhibit -A Cast of Blues-
now open at the CACHE Art Gallery at 214 S. Main Street in Springdale. Also, the
article with
ideas for musicians continues. If you are a musician looking for tips, these links will likely give you some helpful insight.
Always remember, this is YOUR newsletter! Please send
feedback or suggestions our way. You can reach me by email at the address below. We appreciate our readers and want
to see
your ideas included!
Updated Information

Ozark Blues Society

2022 IBC Fundraiser

As we get closer to our 2022 IBC Fundraiser, it is important to note that some people may have come upon links to the earlier event (but appearing with the current graphics.)
Here is the CURRENT link you need to order your tickets. Just visit our Eventbrite site link:
You may also visit our website to access the ticket link. Can't decide? Tickets will also be available at the door.
Another important update folks need to be aware of...the timeline for the Meteor Guitar Gallery to acquire their (post Covid) liqueur license has, unfortunately, been extended. This means it will not be completed as expected prior to our scheduled event. This is a significant disappointment for all of us, but due to our Fundraiser being scheduled just days before our band heads to Memphis to compete, there is no option to reschedule. Please continue to show your support for Les at the Meteor, Ozark Blues Society, and The Jeff Horton Band as we move to a BYOB event format.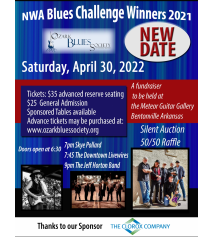 We are excited to bring this fun, annual event to the Meteor Guitar Gallery. A BIG thank you to all the
great blues loving folks in NWA.
We appreciate your support of Ozark Blues Society and our 2022 IBC challenger, the Jeff Horton Band.
The Music Education Initiative

NOW OPEN


A CAST OF BLUES


The Music Education Initiative OPENS A CAST OF BLUES – April 2022

Blues music was born in Mississippi, came of age in Chicago, and went on to inspire generations of rock and rollers, ranging from the British invasion of The Beatles and The Rolling Stones to contemporary groups, such as The Black Keys. As one of America's contributions to the world of music, the blues took root in the fertile soil of the Mississippi Delta, a floodplain covering 7,000 square miles between the Mississippi and Yazoo rivers. Early blues greats in the Delta pioneered the strong rhythmic style of music, accenting the raw emotions of the lyrics by squeezing chords out of a guitar with a bottleneck or metal slide.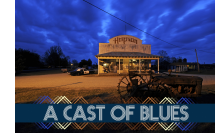 A celebration of Mississippi's rich musical heritage, The exhibition A Cast of Blues features 15 resin-cast masks of blues legends created by artist Sharon McConnell-Dickerson, as well as 15 color photographs of performers and of juke joints by acclaimed photographer Ken Murphy. This is the first time that this exhibit has been in NW Arkansas. Now, visitors to the CACHE Art Gallery at 214 S. Main Street in Springdale, can experience the exhibition, A Cast of Blues, opening April 15, 2022.

During this seven week exhibit, The Music Education Initiative will offer in addition to the gallery viewing, educational programming, community outreach, lectures, guest artists and performances. The exhibition's compilation of casts and photos create a compelling portrait of the men and women who defined—and continue to shape—the tradition of Mississippi blues. Gallery hours are: Mon. – Sat. 10:00AM – 5:00PM. This exhibit is made possible by the generous support of the Tyson Family Foundation, CACHE, WhyteSpyder, MTI Consulting Group, LLC and John and Yvonne Lee, and is free to the public.
A Cast of Blues artist Sharon McConnell-Dickerson has said, "a life cast is like a 3-D photograph to someone who is blind." McConnell-Dickerson, who is visually impaired, continues, "It captures the flesh, muscle, bone, hair, and subtle expressions of emotion. I wanted to discover the faces behind the music I love, so I went to Mississippi to map out the visages of the real Delta blues men and women."

Ken Murphy's photographs are selected from the groundbreaking book Mississippi: State of Blues (published 2010 by Proteus/Ken Murphy Publishing). A longtime Mississippi resident, Murphy captures the essence of the blues through highly detailed, panoramic color pictures. The exhibition's compilation of casts and photos create a compelling portrait of the men and women who defined—and continue to shape—the tradition of Mississippi blues.

During the 1920s and 1930s, Charlie Patton, Son House, Robert Johnson, and scores of other bluesmen and women barnstormed across the Delta, playing plantations, juke joints, and levee camps scattered throughout the area. It was the next generation of Mississippi music artists led by Willie Dixon, Muddy Waters, and Howlin' Wolf, who brought the Delta blues north to Chicago. The Rolling Stones, Led Zeppelin, and other rock and rollers picked up on the Delta sound and introduced it to the world. The musicians who stayed behind in Mississippi kept the tradition alive, passing it from one generation to another. Since the 1990s, Delta blues music has undergone a revival, with the rediscovery of overlooked artists—R.L. Burnside, T Model Ford, and Bobby Rush—and the rise of contemporary blues acts like the North Mississippi Allstars and the Homemade Jamz Blues Band.
The exhibition is fully accessible to all visitors, featuring braille labels and educational materials, as well as a music playlist for gallery use and a closed-captioned film about the Cast of Blues project. In addition, visitors are encouraged to touch the resin-cast masks. Says McConnell-Dickerson, "As a sculptural and visual art experience, feeling the life-made casts of these individuals and their facial expressions transfers their experiences directly to our fingertips." The exhibition is also accompanied by the 2008 documentary film, M for Mississippi: A Roadtrip through the Birthplace of the Blues (94 minutes).

Organized and toured by ExhibitsUSA, a national part of Mid-America Arts Alliance, the exhibition was curated by Chuck Haddix, music historian, author, radio personality, and director of the Marr Sound Archives at the University of Missouri-Kansas City. ExhibitsUSA sends more than 25 exhibitions on tour to more than 100 small- and mid-sized communities every year. Based in Kansas City, Missouri, Mid-America is the oldest nonprofit regional arts organization in the United States. More information is available at www.maaa.org and www.eusa.org.
About The Music Education Initiative: Our unique perspective focuses on musical education in the interest of creating new writing, recording, performing artists, entertainers and industry personnel by exposing students and other interested parties to music and entertainment career paths at earlier ages. We engage, educate, elevate and prepare the next generation of professionals in the business of music and entertainment. We share the music and entertainment industry expertise, experience, empathy, relationships, professionalism, and first-class programs of our founding team and advisors, to develop and add value to the community, especially those of underserved communities, and quality of life in Northwest Arkansas.
More Resources!

for Musicians

Once again, thanks go out to Liz Lottmann for sharing these great links!
The new one is for how to get great PR for your band. Find that link HERE:
And if you haven't checked this one from BANDZOOGLE, be sure and give it a look. This one is focused on "How to Make Money With Music Online."

Support Options

For Local Artists

Please check this section of the newsletter weekly for ideas of how to support local musicians and venues. Submissions are being reduced to contact information this week as we restart the Live Music Calendar.
*****
Brick Fields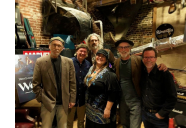 We have released a single from the upcoming album. Here is a link to the video "Take Me To the Riverside"
Once live music begins again, f
olks can stay updated on our concerts by signing up to our email at www.BrickFieldsMusic.com and following us on Facebook at:https://www.facebook.com/BrickFieldsMusic
We also have two stores on our website one for music merchandise and another for Blues Therapy handmade items such as essential oil blends, Jewelry, tie dyes, bath salts, body butters and more.
Thank you for your support.
I pray that each of you and your families are all doing okay through this.
Brick Fields
Booking Call: The Brick House 479-846-4668
*****
The Jeff Horton Band
**Read on for NEW information**
Based in Bentonville, Arkansas, the
Jeff Horton Band definitely has

a passion for the Blues! For the last
10 years Jeff and the guys have
done their part in sharing
the Blues
as much as possible, treating their fans to an enjoyable experience.
Jeff reports he has some exciting gigs coming up at Good Vibrations in Rogers. There will be a new jam every other Monday from 7-9pm, beginning December 27th. Additionally, he and the band will be hosting the New Year's Eve party
at
Good Vibrations this year.
For more information on the Jeff Horton Band check out:
Jeff has also put together a Spotify playlist for NWA Blues. It can be found, HERE:
*****
Jimmy Wayne Garrett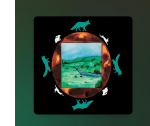 For more information about Jimmy Wayne Garrett, his schedule, recent interviews, or buy the latest album, visit: JimmyWayneGarrett.com
His music may also be found HERE:
YouTube link https://www.youtube.com/watch?v=NAj6BYVglL4&list=OLAK5uy_la2zCm6zUphqeNMMe4j9I2jxiI2YT1AkU
*****
Buddy Shute and the Motivators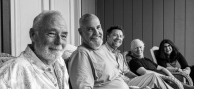 Buddy Shute and the M
otivators live at the Eureka Springs Auditorium on YouTube: LiveAtTheAud
***
Buddy's latest project is a duo with Mark McGee. They will be representing the Fort Smith Riverfront Blues Society at the 2022 International Blues Challenge. Their recently released CD/EP is now available.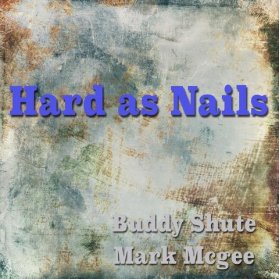 To learn more about the band, and Buddy's duo with Mark McGee, visit:

Facebook: Buddy Shute and the Motivators
******
LIVE MUSIC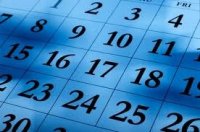 Please enjoy the following listings comprised of bands, venues, and/or organizations that support Ozark Blues Society. Always check with individual venues for event details and schedule changes. Submit weekly listings by emailing: SANDY
4
.
22
Full House for Happy our at George's Majestic Lounge in Fayetteville

ASBOA Arkansas Jazz Festival at the Fayetteville Public Library in Fayetteville

Elizabeth Bainbridge Jazz Duo at Sassafras Winery in Springdale

Nathaniel Rateliff and Night Sweats/Robert Earl Keen/Devon Gilfillian at the AMP in Rogers
4.23
Jeff Horton Band at JJ's Grill and Chill on Steamboat in Fayetteville

ASBOA Arkansas Jazz Festival at the Fayetteville Public Library in Fayetteville

Buddy Shute and Mark McGee at Ozark Folkways Center in Winslow

Brick Fields at Wanderoo Lodge and Bar in Eureka Springs

Blew Reed and the Flatheads at Rowdy Beaver Den in Eureka Springs
4.24
Jer's itty bitty BIG Jazz Band at Six-Twelve Coffeehouse and Bar in Fayetteville

Roots Fest Presents: The Steel Wheels at Fayetteville Public Library in Fayetteville
4.25

UA Department of Music: Symphony Orchestra and Collegiate Chorale at Faulkner Performing Arts Center, UA in Fayetteville

4.26
UA Jazz Presents:

Percussion Ensemble at Faulkner Performing Arts Center, UA in Fayetteville

Richard Burnett at JJ's Grill and Chill in Springdale

Adam Collins, Matt Beach and Garrett Jones for Jazz at the Undercroft Bar in Bentonville



4.27
4.28
UA Department of Music: Wind Symphony and Concert Bands at Faulkner Performing Arts Center in Fayetteville

Buddy Shute and Mark McGee at Good Vibrations in Rogers

Richard Burnett at JJ's Grill and Chill in Bella Vista

4.29
Brick Fields for Happy Hour at George's Majestic Lounge in Fayetteville

Mingus Big Band at Walton Arts Center in Fayetteville

Home Sweet Home Festival City Sessions at Meteor Guitar Gallery in Bentonville
4.30
Ozark Blues Society Bound for Beale IBC Fundraiser at the Meteor Guitar Gallery in Bentonville
5/6 Soul Nite with Val Harding and the Wall Street Band at the Meteor Guitar Gallery in Bentonville


5/6-5/9 International Blues Challenge in Memphis TN


5/8 Robert Johnson Legacy Tour with guest Tony Redman at Meteor Guitar Gallery in Bentonville

5/15 Johnny Rawls and the RD Olson Blues Band featuring Gary Hutchison at the Meteor Guitar Gallery in Bentonville

5/23 Bonnie Raitt and Lucinda Williams at Robinson Center Performance Hall in Little Rock

Please Submit Dates for Regional Blues Artists and Group Events HERE
April 22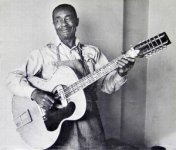 Today's show features music performed
and George "Harmonica" Smith

"The blues are the roots and the other musics
are the fruits. It's better keeping the roots alive, because it means better fruits from now on.
As long as American music survives, so will
Willie Dixon


Blues Education Supporters
Thanks to the following for their support of blues education.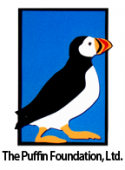 Check Out these regular local radio programs

"The Generic Blues Show" hosted by Paul Kelso airs every Friday night at 9pm on KUAF 91.3FM
Rockin' Hog Radio presents "Sunday Morning Blues" from 8am to 10am every Sunday
LINK
Get Involved with the Ozark Blues Society

Annual membership levels begin at $15 and give you so much in return, including meeting new friends while enjoying the best blues artists in the area.
By being a member of The Ozark Blues Society of Northwest Arkansas, you are helping to support the Arts and to preserve the Original American Art Form known as The Blues.
Membership Benefits Include:

Weekly E-newsletter
Opportunities to win tickets to events
VIP seating at events (when available)
Discounts on OBS merchandise
Social networking – meeting other people who also love the blues
Opportunities to volunteer on OBS committees and at events
Ability to attend board meetings and vote on upcoming organizational issues and elections
Visit our Website to renew or join! Ozarkbluessociety.org