It's hard to believe we are over halfway through June already. Of course technically summer doesn't start for another four days, but sure does seem like summer is upon us already!
After two years with little to none
on the live music events, it is good to
see the variety and number of events posting to our calendar. Once again, remember we are always seeking input for gigs and events around the area. If you are a local/regional blues band and are playing in outlying areas, let us know as we will share those dates as well.
New this week is an article about this Sunday's Freedom Festival happening in Springdale. This is a great chance to learn more about the African-American experience and enjoy some traditional music and activities all while you walk with them as they celebrate the milestone created by the abolishment of slavery in this country. This week also brings an announcement of the judges who will bring their knowledge to the 2022 International Songwriting Competition. Check out both articles for more information on these great activities.
Returning this week is the thank you note shared by Jeff Horton as a follow
up to his band's participation in the
2022 International Blues Challenge.
D
on't miss the cool pictures he included! With the late date of the postponed
2022 IBC it's hard to imagine, but it won't be long before we will start the registration process for our challenge
this fall. You may want to mark your calendar now. The OBS Blues Challenge will be October 22,2022.


Beyond the weekly calendar, don't forget the cool local exhibit, t
he "Juke Joint Project", is still open at The Pryor Center in downtown Fayetteville. The article below has some updates about upcoming special events being held at the exhibit.
Read
on below for all the information
of how
to visit the exhibit.
Always remember, this is YOUR newsletter! Please send
feedback or suggestions our way. You can reach me by email at the address below. We appreciate our readers and want
to see
your ideas included!
THIS WEEKEND

Freedom Festival

NWA is gearing up for Juneteenth celebrations!
Now a federal holiday, Juneteenth
commemorates the full emancipation of enslaved African Americans on June 19, 1865.
Local organizations are planning a special way to observe Juneteenth this year with the
Freedom Festival at Shiloh Square in downtown Springdale.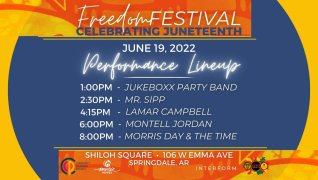 Featuring live music and entertainment, food, and a wellness fair, the Freedom Festival
will be held at Shiloh Square in downtown Springdale on Sunday, June 19 from 1pm to
9pm.

This family-friendly event is free to the public. Click the link below for more information:


International Songwriting Competition (ISC)
2022 Judges Announced
Judges Include: Mariah Carey, Linkin Park, Coldplay, Hozier, Gloria Estefan, Tom Waits, Danilo Perez, Trevor Daniel, The Lumineers, Rosanne Cash, Brantley Gilbert, and More
Judges Also Include Music Industry Execs From Top Record Labels: Atlantic, Columbia, Capitol, Motown, Sony, Warner, Arista, Curb, Glassnote, and More
June 14, 2022 – The International Songwriting Competition (ISC) is pleased to announce its panel of judges for the 2022 competition. Established in 2002, ISC is considered to be the world's most prestigious songwriting competition and is open to both professional and amateur songwriters, signed and unsigned. Its mission is to promote excellence in the art of songwriting and to provide a platform for songwriters to have their songs heard by a panel of iconic recording artists and music executives in an international arena.
Called "the songwriting competition to take note of" by The New York Times, ISC awards more than $150,000 in cash and prizes, shared by 74 winners in 24 categories, including an overall Grand Prize consisting of $25,000 (US) cash, and much more.
Winning ISC is a distinction that has helped many artists go on to achieve greater success. Previous winners have included: Tones and I; Illenium; Vance Joy; Bastille; Fantastic Negrito; R.LUM.R; Gotye; Lindsey Stirling; Kimbra; Dustin Lynch; Faouzia; The Band Perry; Kehlani; Gregory Porter; Passenger; Gin Wigmore; Missy Higgins; For King & Country; Tenille Townes; Adrienne Lenker (Big Thief); Jordan St. Cyr; Tommy Castro; Andrew Bird; Omar Sosa; and many more.
"There are many songwriting competitions in the world, but ISC is the only one whose entrants have the opportunity to have their music heard by a judging panel that includes the top echelon of legendary recording artists/songwriters and high-profile music industry executives," said Candace Avery, Founder and Director of ISC. "Our judges have consistently told us how much they love listening to the new generation of songwriters and are amazed by the depth of songwriting talent – and we are grateful for their perspective and participation."
from the

Jeff Horton Band

The following note was shared by Jeff Horton.
Now that the dust has (mostly) settled after what was an amazing experience at the IBC, all of us in the Jeff Horton Band wanted to say "Thank You!" to everyone that supported us on our trip to Memphis. We had an amazing time performing at BB King's to a packed house TWO NIGHTS IN A ROW, we met some wonderful people, made new friends, and overall just had an amazing experience!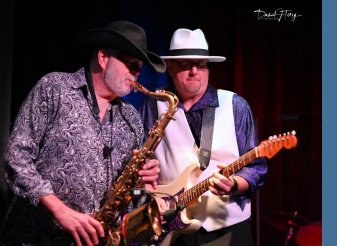 I want to extend a very special Thank You to Sandy McCann and Liz Lottman of the Ozark Blues Society. Both ladies were instrumental in the success that we had while we were there, as well as Liz setting up an interview for us with Thomas on the King Biscuit Radio Show in Helena!
All in all, this was an experience that none of us will ever forget, and we are all very appreciative of each and every one of you that supported us along the way! So once again….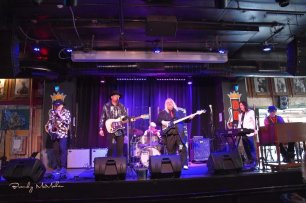 Upcoming Events at


The Juke Joint Project

in Fayetteville

WHAT: The David and Barbara Pryor Center for Arkansas Oral and Visual History in the U of A's Fulbright College of Arts and Sciences is partnering with The Music Education Initiative to bring The Juke Joint Project: An Exhibit to the Pryor Center on the Downtown Fayetteville Square.
WHEN: The Juke Joint Project exhibit will be open from 8 a.m. to 5 p.m. Mondays through Fridays through the end of June. The exhibit is free and open to the public.
The exhibit will feature music on various times.
Music Education Initiative Executive Director Orson Weems says that people are "going to be surprised to see that ["The Juke Joint Project: An Exhibit"] is actually something that they can touch and walk through." Musical performances to accompany the exhibit will be posted to the Pryor Center's website, pryorcenter.uark.edu, as information becomes available. "The Juke Joint," built of period-aged cypress and tin, was originally created by designer Kaki Hockersmith.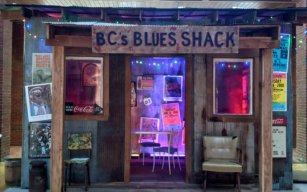 The Pryor Center Presents lecture series continues this summer with blues historian Cliff E. Jones at 6 p.m., Wednesday, June 22, as he presents "The Arkansas Delta Blues" at the David and Barbara Pryor Center for Arkansas Oral and Visual History in the Fulbright College of Arts and Sciences. The lecture is being held in conjunction with The Juke Joint Project: An Exhibit which is cosponsored by the Pryor Center and The Music Education Initiative and is currently on display in the Pryor Center atrium.
The lecture will be held in person and via Zoom. If you wish to attend virtually, please register in advance with an email address that is associated with your Zoom account. Registration is not required for in-person attendance.
The Music Education Initiative and the Pryor Center host musicians on the front porch of the Juke Joint each Friday from 5:30-6:30 p.m. Upcoming performances include Sarah Lily on June 17.
The Arkansas Delta Blues commands an important role in the development of American music. The region maintained a vibrant blues scene from the 1920s until the 1970s. Early blues musicians such as Son House, Robert Johnson, Johnny Shines and Howlin' Wolf played in the juke joints and cafes throughout the area. Folklorist Alan Lomax recorded St. Francis County blues musicians during his Southern Journey expedition in 1959 and chronicled these experiences in his classic work, The Land Where the Blues Began.
During the following decades, many of the musicians passed and music changed, but the stories of these legendary artists and their significant cultural contributions remain strong. Jones' presentation will highlight select Arkansas connections to the blues and share the accounts of those who witnessed the performances and frequented the venues.
Jones serves as deputy director at the Delta Center for Economic Development at Arkansas State University. He began his career as executive assistant to the chancellor and adjunct instructor at Baton Rouge Community College. Jones then served as a founding faculty member and department chair and later dean of arts and technology at Cy-Fair College in Texas. He returned to Arkansas in 2008, working as vice chancellor for academics at the University of Arkansas Community College at Batesville. He then served as senior vice chancellor for learning and instruction at Arkansas State University Mid-South.
Jones received his B.S.B.A and M.P.A. degrees from the U of A and his Ph.D. in educational administration from the University of Texas at Austin.
Register to attend Pryor Center Presents Cliff E. Jones - "The Arkansas Delta Blues" via Zoom.
The Pryor Center is located at 1 E. Center St., Suite 120. The events are free and open to the public, and parking is available on the Fayetteville Square.
Upcoming Events
LIVE MUSIC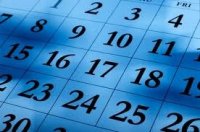 Please enjoy the following listings comprised of bands, venues, and/or organizations that support Ozark Blues Society. Always check with individual venues for event details and schedule changes. Submit weekly listings by emailing: SANDY
6.
17
Earl and Them for happy Hour at George's Majestic Lounge in Fayetteville

Elizabeth Bainbridge at The Inn at Carnall Hall in Fayetteville

Backstreet Boys at The AMP in Rogers

Blew Reed and the Flatheads at Good Vibrations in Rogers

Taj Farrant with Nathan Bryce and 357 at the Meteor Guitar Gallery in Bentonville

Mark McGee and Buddy Shute at Tipsy's for Fort Smith Riverfront Blues Festival in Fort Smith

Fort Smith Riverfront Blues Festival at various venues in Fort Smith
6.18
Leyla McCalla/Lauren Napier/Joy Clark for Roots on the Avenue at Fayetteville Square in Fayetteville

Electric Avenue:80's MTV Experience at JJ's Live in Fayetteville

Speak-Easy at Levi's Lowbar in Rogers

The Sound of Freedom featuring Ricky Wade and Genine LaTrice at Crystal Bridges in Bentonville

Skye Pollard and Averill Cates at Wanderoo Lodge and Bar in Eureka Springs

Oreo Blue at Hero's for Fort Smith Riverfront Blues Festival in Fort Smith

Fort Smith Riverfront Blues Festival at various venues in Fort Smith

Buddy Shute and the Motivators for Picnic and Blues Headwaters School Fundraiser in Red Star, AR
6.19
Bonny Light Horseman/Jeff Holden/Joy Clark for Roots on the Avenue Fayetteville Square in Fayetteville

Freedom Festival Juneteenth Celebration at Shiloh Square in Springdale

Fort Smith Riverfront Blues Festival at various venues in Fort Smith
6.20
Vince Turner at JJ's Grill and Chill in Rogers
6.21
Chicago/Brian Wilson/Al Jardine/Blondie Chaplin at the AMP in Rogers

Adam Collins, Matt Beach and Garrett Jones for Jazz at the Undercroft Bar in Bentonville
6.22
6.23
King Cabbage Brass Band for Gulley Park Concert Series in Fayetteville

Jenna and Friends at JJ's Grill and Chill in Springdale

Fritz and the Tantrums/St Paul and the Broken Bones/Devon Gilfillian at the AMP in Rogers

Robbing Ford for Live at the Five and Dime at the Walmart Museum (outside) in Bentonville
6.24
Leah and the Mojo Doctors for happy Hour at George's Majestic Lounge in Fayetteville
6.25
Cohen, Barth,Wilson Jazz Trio for NWA Jazz Society Fundraiser at Roots HQ in Fayetteville

Leah and the Mojo Doctors for Railyard Live at Railyard Park in Rogers

Cody Johnson with Craig Campbell at the AMP in Rogers

Bonnie Montgomery and Dale Watson for Forest Concert Series at Crystal Bridges in Bentonville

Keith Nicholson Trio at JJ's Grill and Chill in Bella Vista

Buddy Shute and the Motivators at Rowdy Beaver Den in Eureka Springs

Blew Reed and the Flatheads at the Hiwasse Store in Hiwasse
6/26 Jimmie Vaughan at Temple Live in Fort Smith


7/24 Ozark Shades of Blue presents Women of the Blues at the Meteor Guitar Gallery in Bentonville

8/12 Robert Johnson Legacy Tour at the Meteor Guitar Gallery in Bentonville

Please Submit Dates for Regional Blues Artists and Group Events HERE
June 17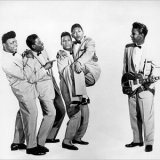 Today's show features music performed by The Coasters and Peter Green

"The blues - It's kind of like a religion, really
."
Peter Green


Blues Education Supporters
Thanks to the following for their support of blues education.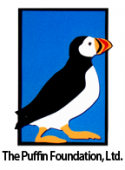 Check Out these regular local radio programs

"The Generic Blues Show" hosted by Paul Kelso airs every Friday night at 9pm on KUAF 91.3FM
Rockin' Hog Radio presents "Sunday Morning Blues" from 8am to 10am every Sunday
LINK
Get Involved with the Ozark Blues Society

Annual membership levels begin at $15 and give you so much in return, including meeting new friends while enjoying the best blues artists in the area.
By being a member of The Ozark Blues Society of Northwest Arkansas, you are helping to support the Arts and to preserve the Original American Art Form known as The Blues.
Membership Benefits Include:

Weekly E-newsletter
Opportunities to win tickets to events
VIP seating at events (when available)
Discounts on OBS merchandise
Social networking – meeting other people who also love the blues
Opportunities to volunteer on OBS committees and at events
Ability to attend board meetings and vote on upcoming organizational issues and elections
Visit our Website to renew or join! Ozarkbluessociety.org