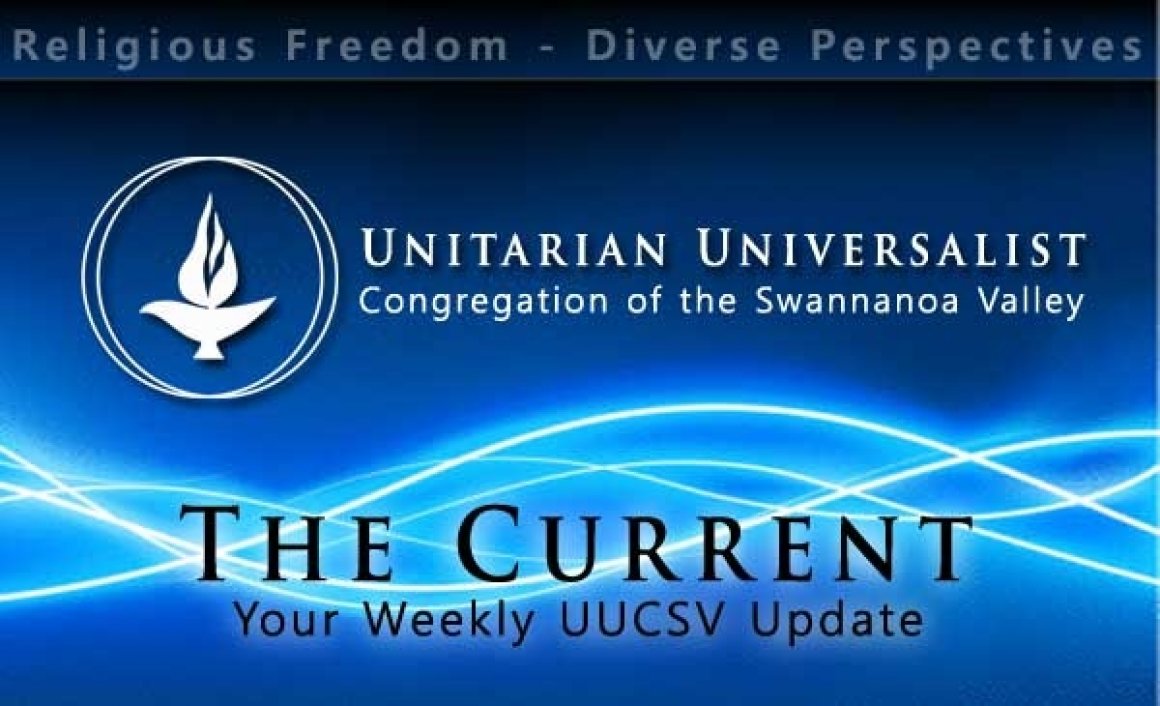 Sunday, July 10, 2022 - 11:00 a.m.

"Where Are the Women?"
Meta Commerse
Music: Linda Metzner, piano

Meta Commerse is a former professor of History and English, an award-winning author and healer, having inherited from her grandmother the Southern Appalachian Story Medicine tradition. Her works include five books, essays, newspaper articles, one stage play and more to come. A graduate of Goddard College in Vermont, Meta is founder and CEO of Story Medicine Worldwide. A performing artist and vocalist, she is the mother of three, grandmother to three grandsons, and has since 2009 made Asheville her home.
NOTE: Meta's memoir, Womaning, will be available for purchase at the service.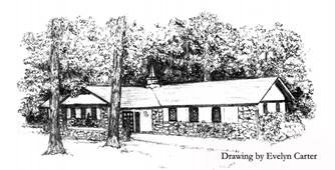 Order of Service
Gathering Music:
"Summertime" (George Gershwin)
Welcome & Announcements:
Sally Smith
Opening Words & Chalice Lighting:
Diane Graham &
Spence Foscue
Opening Hymn:
#208 "Every Time I Feel the Spirit"
Second Sundays:
"Feeling Good" (Nina Simone) –
Rochelle Broome, vocals; Deb Evenchik, guitar; Spence Foscue, drums
Joys & Concerns
Introduction of Speaker:
Spence Foscue
Meditation & Song:
Meta Commerse – "Over my Head" (Negro Spiritual)
Offertory: "
Keep Movin' On" (Sam Cooke)
Message:
"Where Are the Women?" –
Meta Commerse
Closing Hymn:
#210 "Wade in the Water"
Closing Words:
Spence Foscue
Postlude Music:
"Stone Soul Picnic" (Laura Nyro)
---
Music:
Linda Metzner
, piano
Religious

Education: Nursery/Pre-K caregivers: Childcare at this time is limited, and is performed as needed by either Susan Enwright Hicks, DRE, or one of our trusted childcare volunteers
Video: Evan Yanik
Sound Team: Bill Altork, Rhea Bockhorst, Larry Pearlman &

David Reid
The YouTube video of today's service will be available Sunday afternoon, as well as all previous Sunday Services at UUCSV Productions. Click to go to YouTube here.
---
Joys & Concerns:

We want to hear from you about your joys and concerns. If you cannot attend in person and would like to be heard, please send your message to Rev. Michael Carter by noon on Friday so he can read it during the Sunday service.
---
For online offertory and/or pledge donations: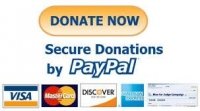 July 10th, 2022 No Virtual RE this week11:00 a.m. at UUCSV - Story/Discussion in RE followed by games in the RE space or playground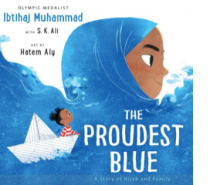 This week's story is
The Proudest Blue: a Story of Hijab and Family
by Olympic medalist and social justice activist Ibtihaj Muhammad. The Day of 'Arafah (Yawm Al-'Arafah), also called the Day of the Standing (Yawm Al-Waqf), is significant because it is the holiest day of the Islamic Hijri lunar year. You can learn more about The Day of 'Arafah
here.
Summer Volunteers Needed! Susan is looking for adults who would enjoy sharing their interests/talents with children on Summer Sundays. Do you have a hobby, profession, or talent you could bring to share? Musician? Magician? Amateur Birder? Bocce Champ? We'd love to learn from you!

RE Committee Members and nursery care volunteers are still needed too! As we transition into in-person and multi-generational offerings, we need more help to plan our programs, and on Sunday mornings in RE spaces to make sure kids are safe, and young visitors receive quality care. If you are
interested in helping shape future programs, or to volunteer as an RE childcare provider please let Susan know by email REdirector.uusv@gmail.comor by phone at 828.450-5319. Thank you!

Would you be interested in Adult Religious Education Offerings? DRE Susan Enwright Hicks is considering offering some adult workshops/classes/
discussions. If you'd like to indicate your interest or preferences you can do so
here
.
Sunday, July 17, 2022 - 11:00 a.m.

"Pain"
Rev. Michael J S Carter


On the path to growth and evolution, rarely do we decide to walk this path unless we have been shoved, pushed or
prodded by pain. That pain may be emotional, physical or
psychological, but pain can be a great motivator. Joy can also be a great motivator, but it seems that we human beings seem to learn the most through pain. As we evolve this will change. This morning I would like to
explore with you the benefits of embracing our pain. Many in our nation and on our planet are in great pain mentally, physically and emotionally. Perhaps we can learn to come to grips with our own pain and possibly be there for others while they experience theirs.
News from UUCSV Groups & Committees
Second Sunday - July 10, 2022
Second Sunday will feature Rochelle Broome, Deb Evenchik and Spence Foscue with some soulful tunes.
Deb and Ro have been playing and singing together since the late 70's, but have been pleased to dust off their musical musings since joining the UU in 2020.

Spence is a longtime drummer, freelancing and playing with various ensembles, professionally and for fun. He took up the ukulele and morphed into Trent River Slim, the bluesman a few years ago.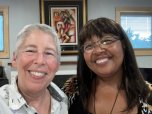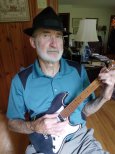 ---
New Americans Fundraising Concert
Help Wanted

The concert at Lake Tomahawk is fast approaching on Sunday, July 24, 2022, 2:00 - 4:00 p.m. It's time to sign up if you can help with refreshments. The concert is a fundraiser for our New American family so the less we have to purchase, the more money will go to help this young family. Please sign up to contribute the (number of dozens) cookies and (gallons of) lemonade and/or ice tea you can bring. Jane is bringing a watermelon divided into smaller wedges so bringing another watermelon is also an option. Please send an email to confirm your contribution to annamdeh@gmail.com or sign up after the Sunday service on a form available in the foyer. Thank you for all you do.

Our fundraiser performers will be Danu and Chelsea (who perform as Woad & Weft) and David Reid.

---
Next Women's Group Meeting
Thursday, July 14, 2022, at 5:30 p.m. at UUCSV.

We will be playing a game called "Spirituality in a Hat." (Actually, it's just pulling questions out of a hat that are designed to spark a discussion of what spirituality is and how we each individually experience it.) I will bring water, unsweet tea, soda and a bottle of wine or two. Please bring a salad or finger foods to share. RSVP to Sally Smith, 828-579-7719 or salasm@aol.com so I know how many to expect.
---
Habitat For Humanity UPDATE
Once again, UUCSV participated in a house build for Habitat for Humanity. Six volunteers participated over the past 7 weeks. Although our participation is now complete, our contribution was significant. Thank you to:


Rhea Bockhorst

Jim Carillon

Susan Culler

Deb Evenchik

Mark Manuel

Larry Pearlman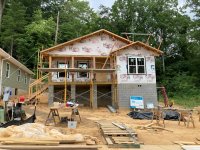 ---
Tidings - August Edition
Tidings, our monthly newsletter, will have this topic for our August issue: "The Earth's Health," or "Environmentalism as UU's." Please submit photos,
---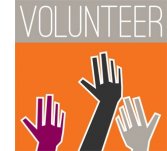 Volunteer Opportunities
opportunities for being of service to UUCSV. Note that some of these links have changed for 2022. Thanks to all of our volunteers. We couldn't be here without you!

We are always in need of Sunday Greeters. Please
sign-up
and volunteer to be a Greeter!
If you would like to volunteer to supervise the collection plate, please
sign-up
here.
We're going to the ballpark!



We are planning to see the Asheville Tourists play ball at McCormick Field this summer. Susan will be collecting money this Sunday to buy tickets very soon for both proposed dates (there are 12+ people going to each). The two dates are Tuesday, July 26, and Friday, August 12,2022. Both games start at 6:35pm and reserved section seats for either night are $11 per adult, $9 per child and $10 for seniors/military. There's a signup sheet at UUCSV (in the foyer), or you can call/text Susan at 828 450-5319 to request seats and let her know your preferred date or if you plan to attend both. You can bring cash or Venmo Susan @Susan-EnwrightHicks.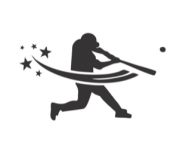 Church office: (828) 669-8050
(email preferred during social distancing)
Michael Donnan, Office Manager (Tuesday & Thursday, 10:00 a.m. - 4:00 p.m.)
Rev. Michael J S Carter, (Monday - Thursday, 8:30 a.m. - 4:00 p.m.)
Rev. Carter is available for pastoral care in the church office or virtually via Zoom or Skype. For in-person meetings, protocols of social distancing and face masks are followed. Please
email Rev. Michael J S Carter
to schedule an appointment.
The deadline for submissions to The Current is Tuesday at 12:00 p.m.,
please send yours to
admin@uusv.org.
For more information and guidelines on submissions for our newsletters, website, online calendar, social media, Order of Service, and member news, please see our
Publishing Guidelines.
UUCSV
500 Montreat Road
Black Mountain, NC 28711