I have to admit, the only way I have found to tolerate this ongoing hot summer weather is to either stay in the AC...or to scout out locations where it is even hotter, so I don't feel as bad, lol.
As it probably is with many of you, the option to just hide inside in the AC is basically just an item on one's wish list. So how are you all getting by? Any recommendations for outdoor music venues that do a better than average
job helping stave off the heat? Please email Sandy to share your suggestions!


New this week is a link to the Arkansongs Facebook page. This month they are featuring Arkansan, Louis Jordan's, contributions to music. Returning again this week is an article with information on how to get in on the annual South Florida Blues Society's annual raffle for a pair of tickets for the Legendary Rhythm and Blues Cruise. Such a cool opportunity!
Also we continue to direct your attention to the "Mark Your Calendar" article noting the Ozark Blues Society
Blues Challenge will be October 22,2022.
Always remember, this is YOUR newsletter! Please send
feedback or suggestions our way. You can reach me by email at the address below. We appreciate our readers and want
to see
your ideas included!
Blues History

Louis Jordan Month

at ArkanSongs

To learn more, visit their
South Florida Blues Society
Legendary Rhythm & Blues Cruise Raffle



Don't miss this exciting opportunity to win a cruise shared by our sister society in South Florida
Legendary Rhythm & Blues Cruise Raffle tickets are available to purchase!
The cruise raffle drawing will be held at our "Anniversary Picnic" in October (date to be announced shortly), held in Tradewinds Park in Coconut Creek, Florida. You don't have to be present to win! The SFBS Legendary Blues Cruise Raffle is on!!!....................Tickets are moving fast!
In fact, in less only 2 1/2 months since the raffle began, we've already sold about half of our goal of 500 tickets! Don't delay, order yours now!
Enter to win a Cabin for 2 on The Legendary Rhythm & Blues Cruise # 38, sailing from Fort Lauderdale January 28th - February 4th, 2023
to St Marteen, St Thomas & Half Moon Cay (Bahamas private island).
Only a maximum of 500 tickets will be sold. To purchase your tickets please visit to the SFBS Store at
www.soflablues.org
The most anticipated raffle of the year is on!, for the raffle of a Cruise for 2 ($5,000 value)
Don't miss out on this cruise of a lifetime! Get your raffle tickets NOW!
Order them online now!. This Blues cruise always sells out, so taking a chance by buying Cruise raffle tickets and winning the cruise of a lifetime may be your only chance to get on board! Tickets are $20, with a maximum of only 500 to be sold! Our SFBS Store is opened for business and ready to securely take your credit card payments online for Cruise Raffle Tickets. Simply go to
www.soflablues.org
as you always have in the past, and click on the link on our homepage, where we will gladly accepted credit cards. Raffle tickets may also be purchased anytime, by sending a check for $20 per ticket payable to: SOUTH FLORIDA BLUES SOCIETY
CORAL SPRINGS, FL 33077-2548
As we always do, the SFBS is holding this terrific raffle, as a way of raising funds necessary to maintain the SFBS, while presenting participants a chance to win a cabin on this incredible cruise. This cruise is always sold out! So if you can't afford to spend the full purchase price to go Bluesin'! Here's the perfect opportunity to try your luck in winning this awesome prize for only $20 a chance! REMEMBER THIS IS FOR A PAIR (2) OF LRBC TICKETS WORTH NEARLY $5,000! YOU DO NOT HAVE TO BE PRESENT AT THE DRAWING TO WIN!!!
All the proceeds go to the SFBS, a 501c (3) non-profit organization.
p.s. - While you have your credit cards or check books out, and you're on our web site, it's the perfect time to become a member of the South Florida Blues Society, or purchase merchandise!
"Our purpose is to provide an outlet for Blues fans to enjoy, support and encourage, and spread the gospel of the Blues by promoting, teaching, and advancing the Blues through networking with fans and musicians, Blues clubs, festivals and other venues, promoters and other organizations with the same goals in mind."
Bob "Bluesbobby" Weinberg
President, South Florida Blues Society
With the late date of the postponed
2022 IBC it's hard to imagine, but it won't be long before we will start the registration process for our challenge
this fall. Whether you are eyeing competing or just plan to attend the event, you may want to mark your calendar now. The OBS Blues Challenge will be October 22,2022. Keep an eye on this newsletter and on our website for more information about how to sign up.


LIVE MUSIC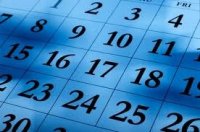 Please enjoy the following listings comprised of bands, venues, and/or organizations that support Ozark Blues Society. Always check with individual venues for event details and schedule changes. Submit weekly listings by emailing: SANDY
7.
08
Simply Seger tribute for Happy Hour at George's Majestic Lounge in Fayetteville

Jimmy Wayne and the Dreamwalkers at The Beer Keg in Fayetteville
7.09
Buddy Shute and Friends at Jamin' Java in Fayetteville

Blew Reed and the Flatheads at the Boar's Nest in Rogers

NAJS and KUAF present Joel Frahm with the Ted Ludwig Trio and The Forte Quintet

for Forest Concert Series at Crystal Bridges in Bentonville

Buddy Shute and the Motivators at Rowdy Beaver Den in Eureka Springs
7.02
AJM presents Haystack andJP the Rockstar Calling all hogs at the Meteor Guitar Gallery in Bentonville

Luna Luna for Forest Concert Series at Crystal Bridges in Bentonville

Jenna and Friends at Bike Rack Brewing in Bentonville

Skye Pollard at Wanderoo Lodge and Bar
7.10
Daniel Bennett Group at the Mountain Street Stage at the Fayetteville Public Library in Fayetteville
7.12
Carlos Santana at the AMP in Rogers

Adam Collins, Matt Beach and Garrett Jones for Jazz at the Undercroft Bar in Bentonville
7.13
7.14
Brennen Leigh for Gulley Park Concert Series in Fayetteville

Northwest Arkansas Jazz Society Monthly Jam at Roots HQ
7.15
James Taylor at the AMP in Rogers


Full House for Happy Hour at George's Majestic Lounge in Fayetteville
7.16
Darius Rucker with Ryan Hurd and Elvie Shane at the AMP in Rogers
7/24 Ozark Shades of Blue presents Women of the Blues at the Meteor Guitar Gallery in Bentonville

7/29-7/30
Jazz and Blues Block Party at Railyard Park in Rogers
8/12 Robert Johnson Legacy Tour at the Meteor Guitar Gallery in Bentonville

Please Submit Dates for Regional Blues Artists and Group Events HERE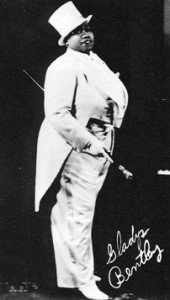 Today's show features music performed by Gladys Bentley, Red Prysock, and Louis Jordan

"With my little band, I did everything they did with a big band. I made the blues jump."
Louis Jordan


Blues Education Supporters
Thanks to the following for their support of blues education.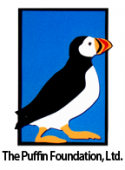 Check Out these regular local radio programs

"The Generic Blues Show" hosted by Paul Kelso airs every Friday night at 9pm on KUAF 91.3FM
Rockin' Hog Radio presents "Sunday Morning Blues" from 8am to 10am every Sunday
LINK
Get Involved with the Ozark Blues Society

Annual membership levels begin at $15 and give you so much in return, including meeting new friends while enjoying the best blues artists in the area.
By being a member of The Ozark Blues Society of Northwest Arkansas, you are helping to support the Arts and to preserve the Original American Art Form known as The Blues.
Membership Benefits Include:

Weekly E-newsletter
Opportunities to win tickets to events
VIP seating at events (when available)
Discounts on OBS merchandise
Social networking – meeting other people who also love the blues
Opportunities to volunteer on OBS committees and at events
Ability to attend board meetings and vote on upcoming organizational issues and elections
Visit our Website to renew or join! Ozarkbluessociety.org