(Liz and Kayla are filling in for Sandy again this week. Sandy is recovering amazingly well from her surgery, and will be back at it here soon!)

Rain! Yes! Let's hope outdoor events don't catch a downpour, but we sure do need this rain. We can be sure that die-hard festival goers won't let a little (or a lot of) rain stop them. Many of us in our Blues World are from the Peace and Love generation and performed at, and attended, many rainy festivals. We remember the rain chants and crazy antics in the mud. Ahhh, memories. And many of us have gone to the King Biscuit Blues Festival in Helena, Arkansas every year, where rainy days and nights never chased anyone away. So get on out there, whether the shows are indoors or outdoors. Go make some memories, and have some fun -- rain or no rain!
You are probably familiar by now with how Liz likes to share music biz tips with our musician members, and today is no exception. Bandzoogle has a really good article on creating your marketing strategy, here:
The International Songwriting Competition is open and although the discount entry fee offer has closed, we strongly encourage songwriters to enter. In addition to cash and merchandise prizes, winners benefit from a multilateral promotional campaign designed to give international exposure and attention to their songwriting achievements.
Also we continue to direct your attention to the "Mark Your Calendar" article noting the Ozark Blues Society Blues Challenge will be October 22, 2022. Registration for competitors will begin in August, so keep watching this newsletter for registration information.


Always remember, this is YOUR newsletter! Please send
feedback or suggestions our way. Sandy's email address is below, and she will be able to forward anything you send to Kayla and me while she heals up. We appreciate our readers and want
to see
your ideas included!
Jazz & Blues Block Party

at Railyard Park

The following information was shared with Ozark Blues Society
Local nonprofits Music Moves and the Northwest Arkansas Jazz Society are partnering with Crowne Group and the City of Rogers Arts & Culture Division to host the first annual Railyard Jazz & Blues Block Party on July 29-30, 2022 as part of the Railyard Live Concert Series in downtown Rogers. The two day event is designed to bring the community together in a celebration of Jazz, Blues, R&B, and Soul music.
Entering its second season, the Railyard Live free summer concert series invites residents to connect with each other to share "positive downtown energy," according to City of Rogers Arts & Culture Coordinator Anna Watson. The Railyard Jazz & Blues Block Party, new this year, looks to continue the tradition of diversity of music presented on Butterfield Stage. "People can expect to have a lot of fun gathering with neighbors and friends," Watson said.
Northwest Arkansas Jazz Society (NAJS) and Crowne Group describe the Railyard Jazz & Blues Block Party as an opportunity to showcase regional talent in multiple genres while encouraging a "mosaic of community" across different cultures, according to Brian Crowne. Anthony Ball of Music Moves concurs: "There aren't many platforms where the rising stars of our region can share the same stage. Music Moves is excited about our collaboration with Railyard Live, NAJS, and Crowne Group. We want to highlight the rich regional talent we have here in Northwest Arkansas."
The party starts at 5:45pm Friday, July 29 with Austin Farnam Trio, the Grady Nichols Jazz Band, Sons of Brasil, and Josh Hoyer & Soul Colossal scheduled to perform. The fun continues Saturday, July 30 at 4pm with 1 Oz. Jig, the Clark Gibson Quintet, Akeem Kemp, Branjae, and Chubby Carrier on the lineup. From classic blues to Brazilian jazz to funky Zydeco, the Railyard Jazz & Blues Block Party will have something for everyone to enjoy!
The Railyard Jazz & Blues Block Party is a family-friendly event with free general admission seating available on the lawn; tables are available for $20. Information on the lineup and ticket registration are available at www.railyardlive.com.
Northwest Arkansas Jazz Society (NAJS) has been a community leader in presenting world class jazz performers in Northwest Arkansas for 30 years. The NAJS mission "…to present, promote, preserve and celebrate the great American art of Jazz" has a history of over three decades of scholarship awards and educational programs. NAJS has served as artistic advisor for Crystal Bridges, Walton Arts Center, Eureka Springs Jazz Festival, and more. Further information about NAJS can be found at the NAJS website and Facebook page.
Music Moves is committed to educating and engaging the community by making high-quality performances of Black music accessible to everyone. The nonprofit partners with local organizations to bring live concerts to the community throughout the year and has recently produced and distributed curriculum that calls attention to Black cultural influence in the arts. Further information about Music Moves events and curriculum can be found at the Music Moves website and Facebook page.
Crowne Group is a full-service consulting company with more than 20 years of industry experience. An extensive partnership network allows the company to work behind the scenes to produce the highest quality events in Northwest Arkansas. For more information, visit the Crowne Group website.
Contact:
Anthony Ball, Music Moves Program Director, info@musicmovesar.com
www.musicmovesar.com
Robert Ginsburg, Northwest Arkansas Jazz Society Artistic Director, info@digjazz.com www.digjazz.com
Blues History

Louis Jordan Month

at ArkanSongs

To learn more, visit their
South Florida Blues Society
Legendary Rhythm & Blues Cruise Raffle



Don't miss this exciting opportunity to win a cruise shared by our sister society in South Florida
Legendary Rhythm & Blues Cruise Raffle tickets are available to purchase!
Enter to win a Cabin for 2 on The Legendary Rhythm & Blues Cruise # 38, sailing from Fort Lauderdale January 28th - February 4th, 2023
to St Marteen, St Thomas & Half Moon Cay (Bahamas private island).
Only a maximum of 500 tickets will be sold. To purchase your tickets please visit to the SFBS Store at
www.soflablues.org
The most anticipated raffle of the year is on!, for the raffle of a Cruise for 2 ($5,000 value)
Don't miss out on this cruise of a lifetime!
This Blues cruise always sells out, so taking a chance by buying Cruise raffle tickets and winning the cruise of a lifetime may be your only chance to get on board! Tickets are $20, with a maximum of only 500 to be sold! Our SFBS Store is opened for business and ready to securely take your credit card payments online for Cruise Raffle Tickets. Simply go to
www.soflablues.org
as you always have in the past, and click on the link on our homepage, where we will gladly accepted credit cards. Raffle tickets may also be purchased anytime, by sending a check for $20 per ticket payable to:
SOUTH FLORIDA BLUES SOCIETY
CORAL SPRINGS, FL
3077-2548
As we always do, the SFBS is holding this terrific raffle, as a way of raising funds necessary to maintain the SFBS, while presenting participants a chance to win a cabin on this incredible cruise.
All the proceeds go to the SFBS, a 501c (3) non-profit organization.
Bob "Bluesbobby" Weinberg
President, South Florida Blues Society
Watch for Blues Challenge Announcement

It won't be long before we open the registration process for our Challenge
this fall. Whether you are eyeing competing or just plan to attend the event, you may want to mark your calendar now. The OBS Blues Challenge will be October 22, 2022. Keep an eye on this newsletter and on our website for more information about how to sign up.
LIVE MUSIC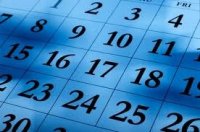 Please enjoy the following listings comprised of bands, venues, and/or organizations that support Ozark Blues Society. Always check with individual venues for event details and schedule changes. Submit weekly listings by emailing: SANDY
7.29
Chubby Carrier at George's Happy Hour in Fayetteville

Jazz and Blues Rock Party at Railyard in Rogers

Rumours at JJ's Bar & Grill in Rogers

Cole Birmingham Band at JJ's Bar & Grill in Fayetteville

Maud Crawford at JJ's Bar & Grill in Springdale

Brick Fields Blues Therapy Group at the American Legion in Fayetteville
7.30
Buddy Shute & the Motivators at Rowdy Beaver Den in Eureka Springs

Jazz and Blues Rock Party at Railyard in Rogers

Blew Reed & The Flatheads at at the Gravel Bar in Eureka Springs

The Ozark Mountain Devils & The Creek Rocks in The Forest Concert Series at Crystal Bridges in Bentonville

17th Annual Jerry Garcia Birthday Bash at George's in Fayetteville

Egotrip at JJ's Bar & Grill in Rogers

The Prospectors at JJ's Bar & Grill Springdale
7.31
8.02
8.03
8.04
Jed Harrelson, Monk is King, & Bootleg Royale at George's in Fayetteville

Dierks Bentley, Ashley McBride, Travis Denning & DJ Aydamn at the Walmart AMP
8.05
Buddy Shute & The Motivators at Rowdy Beaver Tavern in Eureka Springs

Happy Hour Concert with Ultra Suede & The Hardtops at George's in Fayetteville

Willie Carlisle at George's in Fayetteville

Jack Williams CD Release Concert at Roots HQ
8.06
Buddy Shute & The Motivators in Blues In Bentonville II at the Meteor Guitar Gallery in Bentonville

Paulownia (A Musical Art Lecture on Landscapes) by James Harrison Monaco at the Momentary
8.12
Robert Johnson Legacy Tour at the Meteor Guitar Gallery in Bentonville

Funk Factory at George's in Fayetteville
8.13
Hellzapopin Circus Sideshow at George's in Fayetteville

The Return of the Amy Winehouse Experience with the Justin Logan Trio at Meteor Guitar Gallery in Bentonville
8.14
08.18
08.19
08.20
The Fabulous Freddy Mercury Tribute Farewell Show at George's in Fayetteville

The Terry Quiett Band/ Nathan Bryce & Loaded Dice at The Meteor Guitar Gallery in Bentonville
08.25
08.26
Sad Daddy at The Roots Festival Late Night in Fayetteville at Roots HQ

Maggie Rose with Leyton Robinson at George's in Fayetteville
08.27
Missy Raines & Alleghany at The Roots Festival Late Night in Fayetteville at Roots HQ

Arlo McKinley with Logan Halstead at George's in Fayetteville
9.10
9/8 Concert For A Cause, benefitting Micah's House, a home for young men ages 18-25 who have aged out of foster care or are facing homelessness. Features performances by Funk Factory, Divas On Fire, Handshake Saints, Jukebox Confession, and Bill Dollar & the Loose Change. The venue is Thaden Fieldhouse, 6:30-9:30PM. Tickets and more info here:

9.10
Kurt Allen Band at The Meteor Guitar Gallery in Bentonville
10/22
OBS Blues Challenge 2022
Please Submit Dates for Regional Blues Artists and Group Events HERE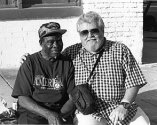 Today's show features music performed by Big Honeyboy Edwards and Charlie Christian!


"Blues falling down like hail and the day keeps on worryin' me. There's a hell hound on my trail"

-Robert Johnson

Blues Education Supporters
Thanks to the following for their support of blues education.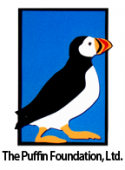 Check Out these regular local radio programs

"The Generic Blues Show" hosted by Paul Kelso airs every Friday night at 9pm on KUAF 91.3FM
Rockin' Hog Radio presents "Sunday Morning Blues" from 8am to 10am every Sunday
LINK
Get Involved with the Ozark Blues Society

Annual membership levels begin at $15 and give you so much in return, including meeting new friends while enjoying the best blues artists in the area.
By being a member of The Ozark Blues Society of Northwest Arkansas, you are helping to support the Arts and to preserve the Original American Art Form known as The Blues.
Membership Benefits Include:

Weekly E-newsletter
Opportunities to win tickets to events
VIP seating at events (when available)
Discounts on OBS merchandise
Social networking – meeting other people who also love the blues
Opportunities to volunteer on OBS committees and at events
Ability to attend board meetings and vote on upcoming organizational issues and elections
Visit our Website to renew or join! Ozarkbluessociety.org