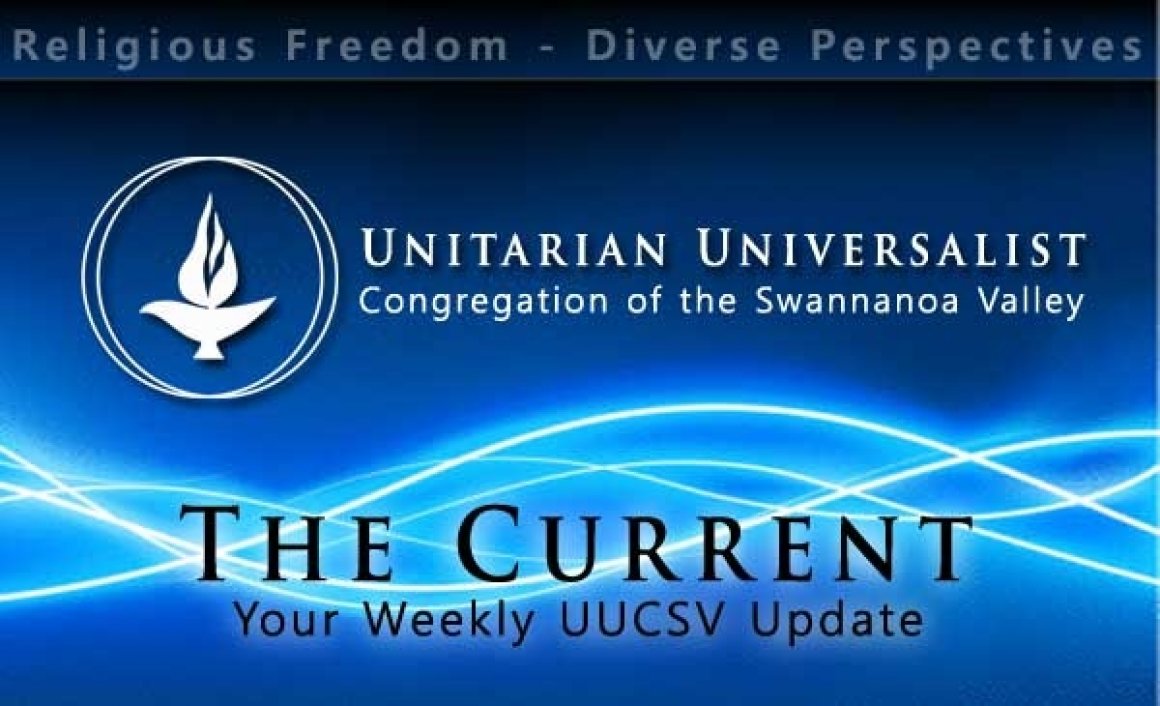 Sunday, August 7, 2022 - 11:00 a.m.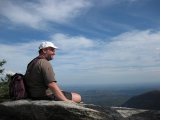 "Keep Going"
Tim Perry
Music: Sue Stone, piano

If you pay much attention to the news, and if you're anything like me, you spend a lot of your time "shocked, but not surprised," which has become a far more common expression than I ever imagined it could. When we find ourselves constantly bombarded by bad news, and worse news, it's easy to lose hope and slip into despair, anger, hopelessness, etc. IS there still hope? And if so, where can we find it? I'll toss out a few ideas, and please bring your own, too, so we can share them and offer each other some much needed encouragement. As they say, "When you're going through hell, KEEP GOING!"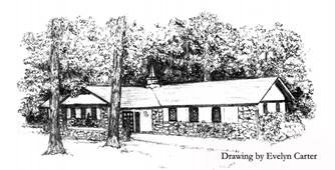 Order of Service
Gathering Music:
"Love Changes Everything" (Andrew Lloyd Webber)

Welcome & Announcements:
Rose Levering
Opening Words & Chalice Lighting:
Harry Petrequin
Opening Hymn:
#134 "Our World is One World"
Responsive Reading: #470 "Affirmation"
Joys & Concerns
Meditation:
Harry Petrequin
Offertory: "Purple Mountain" (Scott Cossu)
Introduction of Speaker:
Harry Petrequin
Sermon: "Keep Going" – Tim Perry
Closing Hymn:
#318 "We Would Be One"
Closing Words:
Harry Petrequin
Postlude Music:
"La Chrysalide" (Martin Leon)
---
Music:
Sue Stone
, piano
Religious

Education: Nursery/Pre-K caregivers: Childcare at this time is limited, and is performed as needed by either Susan Enwright Hicks, DRE, or one of our trusted childcare volunteers
Video: Evan Yanik
Sound Team: Bill Altork, Rhea Bockhorst, Larry Pearlman &

David Reid
The YouTube video of today's service will be available Sunday afternoon, as well as all previous Sunday Services at UUCSV Productions. Click to go to YouTube here.
---
Joys & Concerns:

We want to hear from you about your joys and concerns. If you cannot attend in person and would like to be heard, please send your message to Rev. Michael Carter by noon on Friday so he can read it during the Sunday service.
---
For online offertory and/or pledge donations: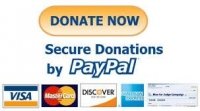 August 7, 2022
No Virtual RE this week
11:00 a.m. at UUCSV - Stories and Playtime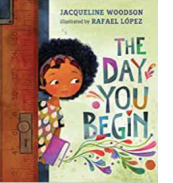 It's August! How is it August already? In preparation for back-to-school, families might like to enjoy, The Day You Begin, by Jacqueline Woodson as read by the author.






Students at UUCSV will have the opportunity to hear the story and play indoors or outside (weather dependent).

RE Committee Members and RE Teachers for fall needed!
We need volunteers in our Classrooms and Nursery on Sunday mornings this fall to make sure kids are safe, engaged and young visitors receive quality care. Your commitment might be no more than showing up on a Sunday morning and playing with visiting babies or toddlers when we have them. If you are interested in helping in any way please let Susan know by email at REdirector.uusv@gmail.com, or by phone at 828.450-5319. Thank you!

August Baseball game!
If you're interested in going to a baseball game on August 12, 2022, but have not yet let Susan know please do so ASAP. Those who have already signed up can pay Susan in cash on Sunday mornings, bring a check or Venmo her @Susan-EnwrightHicks .

Sunday, August 14, 2022 - 11:00 a.m.

"Ain't That At Shame?"

Rev. Dr. Neal Jones


The biblical story of Adam and Eve provides a lens to examine one of life's most excruciating emotions. We'll discuss shame's origins, some of the fig leaves we use to cover it, and how to heal it.
News from UUCSV Groups & Committees
At its recent Board of Trustees meeting July 28, the Board unanimously

approved the following slate of officers for the coming fiscal year.

President – Rochelle Broome

Vice President – Sally Smith

Treasurer – Larry Pearlman

Secretary – Milt Warden

---
Women's Group
The UUCSV women's group will meet next week on Thursday, August 11, 2022, at the church. As agreed at our last meeting, we will continue with our activity of picking random quotes from a jar and relating them to our lives.

I will bring tortilla chip with guacamole and salsa; I would ask that you bring your own beverage and the snack of your choice if you'd like. I will provide plates and napkins.
I appreciate the group's supportive and wise feedback for me and value all of you.
See you next Thursday,
Susan Hurley
---
UUCSV Quarantine Choir YouTube Channel
Our UUCSV Quarantine Choir
YouTube
Channel now offers 34 song videos which we made during the pandemic. Please visit our channel and enjoy a few songs or all of them! We have zoom costumes, photos and, of course, beautiful singing, all made virtually for our Sunday services.
Annelinde Metzner, music director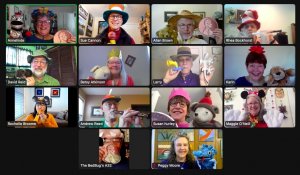 ---
Spring/Summer Covenant Group
Our spring/summer covenant group focuses on the 8th principle work of "dismantl(ing) racism...in ourselves and our institutions." If there is enough interest, a new covenant group will begin again in the fall and take place in the afternoon to accommodate the schedules of those unable to attend evening sessions. This is a small-group lay ministry project and we would like to hear how many of our members are interested. The current group

members will be leading a service on their experience later this year. Contact Anna at annamdeh@gmail.com with questions or to register your interest.

---
Tidings

Tidings, our monthly in-depth newsletter proposes the topic of "Standing on the Side of Love" for the September issue. Your photos, poetry, essays are welcome always, but particularly before Aug. 29th.
Tidings
---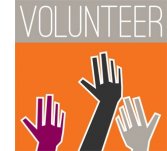 Volunteer Opportunities
We are always in need of Sunday Greeters. Please
sign-up
and volunteer to be a Greeter!
American Perspectives Live Story Telling: Larry PearlmanDATE: Thursday, August 18, 2022TIME: 6:00 pm - 7:00 pmCOST: Free Admission for All
In conjunction with American Perspectives, Asheville Art Museum and Buncombe County Libraries present Live Story Telling at Black Mountain Library by storyteller Larry Pearlman.

Larry Pearlman has been a professional teller in NC since 2018, but has incorporated stories of his entire life as an author, public speaker, workshop facilitator, actor,radio show host, asDirector of Field Sales Training for an international companyand minister. He is currently president of the Asheville Storytelling Circle and believes their motto: If you've got a life, you've got a story. Larry will present some stories from his life.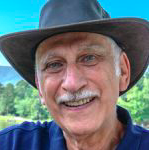 ---
Rob Greenfield - Fruit Tree Planting Event
Rob Greenfield, an activist and humanitarian dedicated to sustainability, equality and justice, who is presently living in Asheville, will be at the Black Mountain Community Garden on August 9th from 5 to 8 pm. It will be a fruit tree planting event. Bring your own water; light refreshments will be provided.
Church office: (828) 669-8050
(email preferred during social distancing)
Michael Donnan, Office Manager (Tuesday & Thursday, 10:00 a.m. - 4:00 p.m.)
Rev. Michael J S Carter, (Monday - Thursday, 8:30 a.m. - 4:00 p.m.)
Rev. Carter is available for pastoral care in the church office or virtually via Zoom or Skype. For in-person meetings, protocols of social distancing and face masks are followed. Please
email Rev. Michael J S Carter
to schedule an appointment.
The deadline for submissions to The Current is Tuesday at 12:00 p.m.,
please send yours to
admin@uusv.org.
For more information and guidelines on submissions for our newsletters, website, online calendar, social media, Order of Service, and member news, please see our
Publishing Guidelines.
UUCSV
500 Montreat Road
Black Mountain, NC 28711