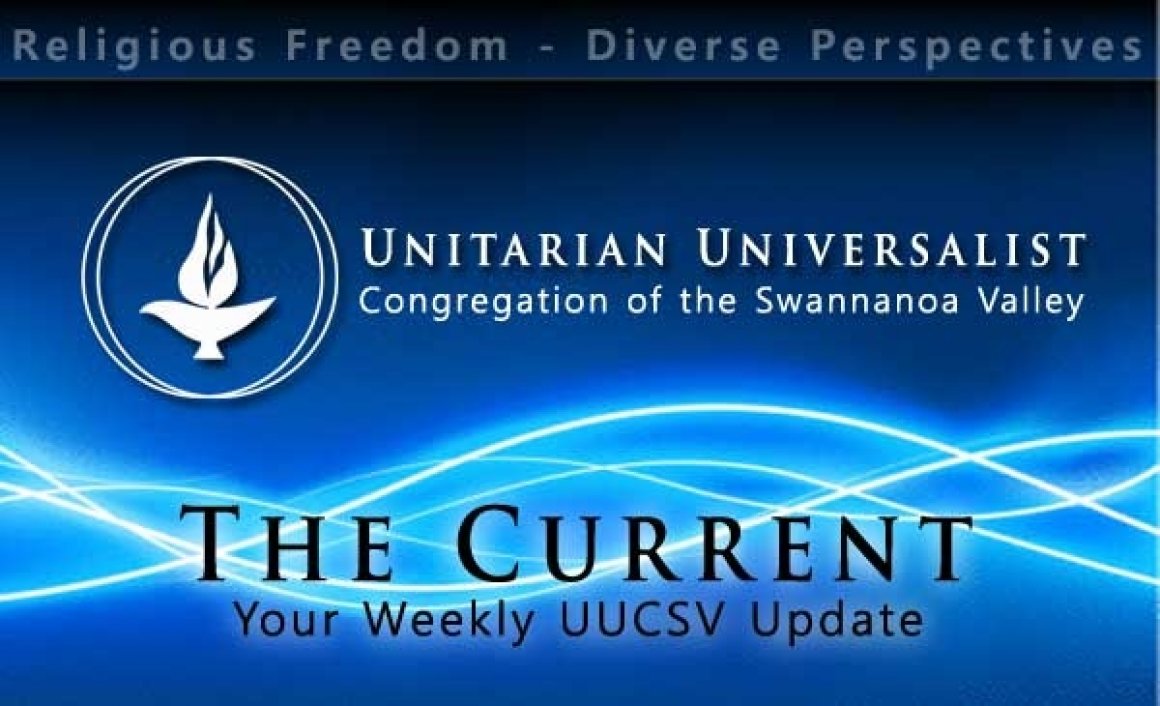 Sunday, August 14, 2022 - 11:00 a.m.

"Ain't That a Shame"
Rev. Dr. Neal Jones
Music: David Reid, piano & voice; Linda Metzner, piano

The biblical story of Adam and Eve provides a lens to examine one of life's most excruciating emotions. We'll discuss shame's origins, some of the fig leaves we use to cover it, and how to heal it.
Rev. Dr. Neal Jones is a psychologist at the Pisgah Institute in Asheville. Born and raised in North Carolina, he earned his B.A. from Wake Forest University, his M.Div. from Southeastern Seminary, and his Psy.D. from Baylor University. He has served as the minister of five congregations in North and South Carolina, Texas, and Pennsylvania, most recently at Main Line Unitarian Church near Philly. He also serves as the chair of the national Board of Trustees of Americans United for Separation of Church & State. Rev. Dr. Jones teaches and practices a spirituality of personal wholeness, relational respect, and social justice.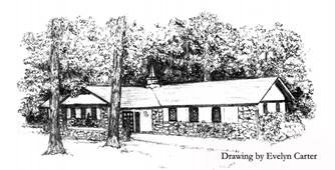 Order of Service
Gathering Music:
"Crystal Silence" (Chick Corea) –
David Reid, piano
Welcome & Announcements: Rose Levering
Chalice Lighting:
Diane Graham
Opening Words:
#496 – Roberta Madden
Second Sundays: "Imagine" (John Lennon)
Opening Hymn: #151 "I Wish I Knew How"
Responsive Reading: #477 "Forgive us…"
Joys & Concerns
Offertory:
"Both Sides Now" (Joni Mitchell)
Introduction of Speaker:
Roberta Madden
Reflective Reading: "A Person Is a Puzzle" by Mark DeWolfe &
read by Rev. Dr. Neal Jones
Sermon: "Ain't That a Shame" – Rev. Dr. Neal Jones
Closing Hymn:
#205 "Amazing Grace"
Closing Words:
"We Are Whole"
by Beth Lefever & read by
Rev. Dr. Neal Jones
Postlude Music:
"Oh, Good Grief" (Vince Guaraldi)
---
Music:
David Reid, piano & voice; Linda Metzner, piano
Religious

Education: Nursery/Pre-K caregivers: Childcare at this time is limited, and is performed as needed by either Susan Enwright Hicks, DRE, or one of our trusted childcare volunteers
Video: Evan Yanik
Sound Team: Bill Altork, Rhea Bockhorst, Larry Pearlman &

David Reid
The YouTube video of today's service will be available Sunday afternoon, as well as all previous Sunday Services at UUCSV Productions. Click to go to YouTube here.
---
Joys & Concerns:

We want to hear from you about your joys and concerns. If you cannot attend in person and would like to be heard, please send your message to Rev. Michael Carter by noon on Friday so he can read it during the Sunday service.
---
For online offertory and/or pledge donations: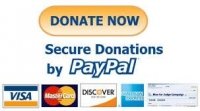 August 14, 2022
No Virtual RE this week
11:00 a.m. at UUCSV - Stories and Playtime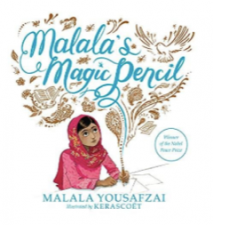 This week's back-to-school, read-aloud, is Malala's Magic Pencil, by Nobel Peace Prize Recipient, Malala Yousafzai. This story tells of the incredible work she began as a child in Pakistan advocating for the right to education for all.




Students at UUCSV will have the opportunity to hear the story and play
indoors or outside (weather dependent).

This week we'll also begin determining this year's RE contribution to the UUSCV Auction. RE registration forms coming soon.

RE committee members and RE teachers for fall are needed! We need
volunteers in our classrooms and nursery on Sunday mornings this fall to make sure kids are safe, engaged and young visitors receive quality care. Your commitment might be no more than showing up on a Sunday morning and playing with visiting babies or toddlers when we have them. If you are
interested in helping in any way please let Susan know by email at REdirector.uusv@gmail.com or by phone at 828.450-5319. Thank you!

August Playground Workday - August 27, 2022
Are you available to help with plans to re-stain the playground equipment and make other improvements? Mark your calendars for Saturday, August 27, 2022, and watch this space for more information as the date approaches.

Sunday, August 21, 2022 - 11:00 a.m.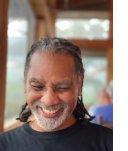 "A Spirituality of The Ordinary?"

Rev. Michael J S Carter


I want to invite us to reflect on the spirituality of the ordinary. Everyday spirituality has a long and rich history. It is practiced in many religious traditions and among those who call themselves "spiritual, but not religious." But what is it?
First, perhaps we should say that it is not the kind of spirituality we grew up with. We were taught that spirituality was the part of religion that focused on the "inner life." It was something that you did in a special place or time, usually a quiet room at home or on retreat. It involved finding ways to connect with the divine – quietly, reverently and usually by ourselves. A Spirituality of the Ordinary is, to my mind, the mindfulness of appreciating the beauty of the mundane, of the ordinary events of everyday life. Let's explore.
News from UUCSV Groups & Committees
Urgent Reminder - New American Family
Please DO NOT reference our New American family by name or country of origin in public places, or any place where your statements may be videoed and disseminated on social media (i.e., Sunday services). Thank you for all your support of the family and for respecting their privacy. If you wish to
---
UUCSV Quarantine Choir YouTube Channel
Our UUCSV Quarantine Choir
YouTube
Channel now offers 34 song videos which we made during the pandemic. Please visit our channel and enjoy a few songs or all of them! We have zoom costumes, photos and, of course, beautiful singing, all made virtually for our Sunday services.
Annelinde Metzner, music director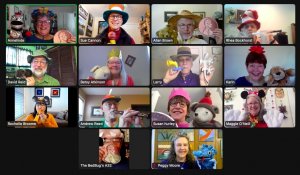 ---
Tidings

Tidings, our monthly in-depth newsletter proposes the topic of "Standing on the Side of Love" for the September issue. Your photos, poetry, essays are welcome always, but particularly before Aug. 29th.
Tidings
---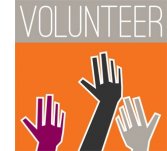 Volunteer Opportunities
We are always in need of Sunday Greeters. Please
sign-up
and volunteer to be a Greeter!
American Perspectives Live Story Telling: Larry PearlmanDATE: Thursday, August 18, 2022TIME: 6:00 pm - 7:00 pmCOST: Free Admission for All
In conjunction with American Perspectives, Asheville Art Museum and Buncombe County Libraries present Live Story Telling at Black Mountain Library by storyteller Larry Pearlman.

Larry Pearlman has been a professional teller in NC since 2018, but has incorporated stories of his entire life as an author, public speaker, workshop facilitator, actor,radio show host, asDirector of Field Sales Training for an international companyand minister. He is currently president of the Asheville Storytelling Circle and believes their motto: If you've got a life, you've got a story. Larry will present some stories from his life.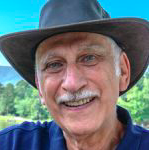 Church office: (828) 669-8050
(email preferred during social distancing)
Michael Donnan, Office Manager (Tuesday & Thursday, 10:00 a.m. - 4:00 p.m.)
Rev. Michael J S Carter, (Monday - Thursday, 8:30 a.m. - 4:00 p.m.)
Rev. Carter is available for pastoral care in the church office or virtually via Zoom or Skype. For in-person meetings, protocols of social distancing and face masks are followed. Please
email Rev. Michael J S Carter
to schedule an appointment.
The deadline for submissions to The Current is Tuesday at 12:00 p.m.,
please send yours to
admin@uusv.org.
For more information and guidelines on submissions for our newsletters, website, online calendar, social media, Order of Service, and member news, please see our
Publishing Guidelines.
UUCSV
500 Montreat Road
Black Mountain, NC 28711