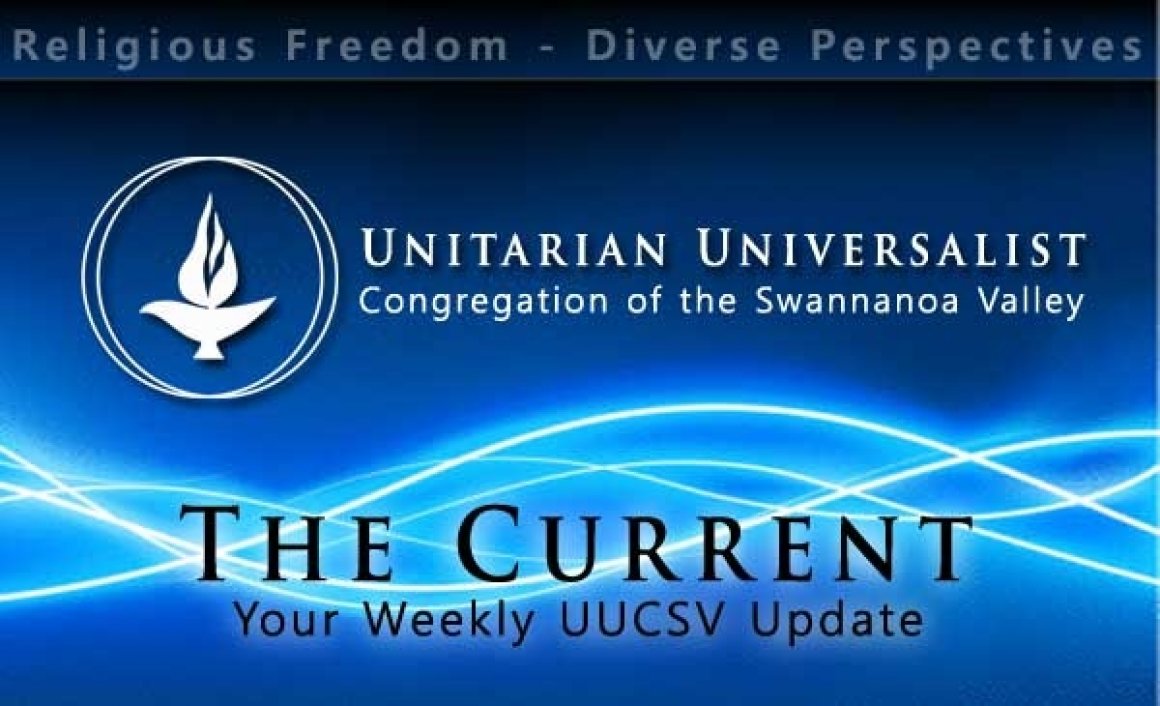 Sunday, September 18, 2022 - 11:00 a.m.

"America's Moonwalk"
Rev. Michael J S Carter
Music: Linda Metzner, piano
Remember the dance that the late entertainer Michael Jackson originated and became famous for? It was called, The Moonwalk. Well, America is doing its own version of the
moonwalk. It's walking backwards.

The question is why? Why is America fighting so hard to block its
own progress? What is it about us that we seem so intent on
suppressing our own potential? The answer is obvious. The
controlling interests in our country don't give a-you-know-what about American progress. It's as though the country has an autoimmune disease, as the instruments of our own power now attack us rather than serve us. Regardless, it ain't over yet. We've all got to show up now. Support the good things, take care of others and don't care if they don't like you for it. And, above all, believe in miracles. Let's explore.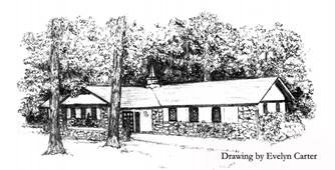 Order of Service
Gathering Music:
"I'd Like to Teach the World to Sing" (Backer, Davis, Cook & Greenway)

Welcome & Announcements:
Larry Pearlman
Opening Words & Chalice Lighting:
Diane Graham &
Rev. Michael J S Carter
Opening Hymn:
#42 "Morning So Fair To See"
Reading: #586
Joys & Sorrows
Meditation:
Rev. Michael J S Carter
Offertory: "We Are the World" (Michael Jackson & Lionel Richie)
Sermon:
"America's Moonwalk" –
Rev. Michael J S Carter
Closing Hymn:
#95 "There is More Love Somewhere"
Closing Words:
Rev. Michael J S Carter
Postlude Music:
"The Long & Winding Road" (Lennon & McCartney)
---
Music:
Linda Metzner, piano
Religious

Education: Nursery/Pre-K caregivers: Childcare at this time is limited, and is performed as needed by either Susan Enwright Hicks, DRE, or one of our trusted childcare volunteers
Video: Evan Yanik
Sound Team: Marti Saltzman, Barbara Rogers, Rhea Bockhorst, Larry Pearlman &

David Reid
The YouTube video of today's service will be available Sunday afternoon, as well as all previous Sunday Services at UUCSV Productions. Click to go to YouTube here.
---
Joys & Concerns:

We want to hear from you about your joys and concerns. If you cannot attend in person and would like to be heard, please send your message to Rev. Michael Carter by noon on Friday so he can read it during the Sunday service.
---
For online offertory and/or pledge donations: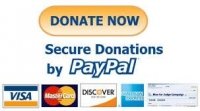 September 18, 2022
No Virtual RE this week
11:00 a.m. at UUCSV - Intergenerational Beginning & RE Lesson with Susan

This week we'll begin our Faithful Journeys Curricula. One of the stories this week is that of Harriot Kezia Hunt, a Universalist, and the first woman in the U.S. to practice medicine professionally. We'll also discuss Elizabeth Blackwell, the first woman to receive a medical degree in the U.S. and a Unitarian for part of her adult life with ties to Asheville (perhaps you've seen a bench dedicated to her downtown). You can watch a children's story about Elizabeth Blackwell:
Who Says Women Can't Be Doctors?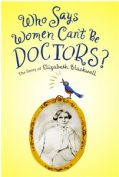 Nursery Volunteers, RE Committee Members, and RE Teachers for fall needed!

We need volunteers in our Classrooms and Nursery on Sunday mornings this fall to make sure kids are safe, engaged and young visitors receive quality care. Your commitment might be no more than showing up on a Sunday morning and playing with visiting babies or toddlers when we have them. If you are interested in helping in any way please let Susan know by email REdirector.uusv@gmail.com or by phone at 828.450-5319. Thank you!
Sunday, September 25, 2022 - 11:00 a.m.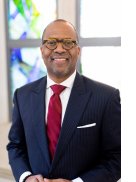 "And Who Is YOUR Neighbor?"

Dr. Jay Augustine
Jonathan C. Augustine is a nationally acclaimed social
justice advocate. He serves as senior pastor of St. Joseph African Methodist Episcopal (AME) Church in Durham, North Carolina, law professor at North Carolina Central University, and strategist with the Duke University Center for Reconciliation.
Dr. Jay Augustine's sermon, "And Who is YOUR Neighbor?", is based on the Parable of the Good Samaritan (Luke 10:25-37). It explores some of America's deepest polarities, while also calling for healing and reconciliation by seeking to redefine contemporary conceptualizations of commonality. While acknowledging the divisive impact Christian nationalism has had on America's racial dynamics and immigration policies, especially in recent years, the sermon calls for a recognition of similarities typically
associated with a "neighborhood" in seeking to redefine the concept of a neighbor, as he rhetorically asks the question, "And Who is YOUR
Neighbor?"
News from UUCSV Groups & Committees
A Remembering Service
Marie Heretin Erickson
Monday, September 19, 3:00 - 4:00 p.m.
Reception 4:00 - 5:30 p.m.
Please join Heidi Blozan and family for a memorial service in remembering Marie Heretin Erickson.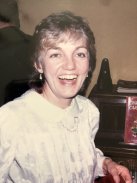 ---
Adult RE
JUSTICE: A discussion group
Would you like to join DRE, Susan Enwright Hicks and others in a series of discussions of
Michael J. Sandel's
Justice What's The Right Thing To Do?.
Our discussions will include chapters of the book, and video lectures which can be found
here
.
To sign up and see possible dates and times, please check the Google form
here
.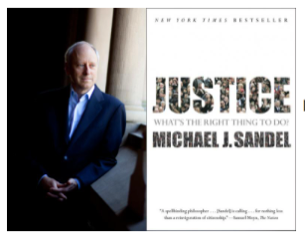 ---
Tidings - October 2022
Tidings, our monthly in-depth newsletter, is built by the congregation of UUCSV with submissions of articles, poetry, songs, photos and records of the
activities of our church. Our suggested topic for October is "Conversations". Please send along your input to
tidings.uucsv@gmail.com
by September 25, 2022.
---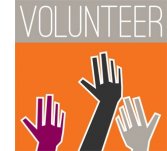 Volunteer Opportunities
We are always in need of Sunday Greeters. Please contact Andy Reed and sign-up
and volunteer to be a Greeter!
Books For Good
Isn't it time to go through all of those books collecting dust on your shelves and lighten your light. Are you REALLY ever going to read them again? Bring them Sunday and place them in the "Books for Good" box in the foyer. You'll be giving someone else the pleasure of reading those great books, making some money for UUCSV and making room on your shelves for new books! Thank you.
Board of Trustees: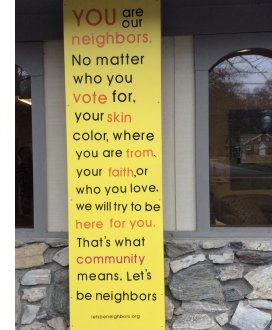 Rochelle Broome - President
Sally Smith - Vice-President
Larry Pearlman - Treasurer
Rose Levering
Jackie Franklin
Marti Saltzman
Dan Hadley

Non-board officer:
Milt Warden – Secretary

Committee Chairs:
Building & Grounds - Deb Evenchik
Social Action - Jane Carroll (rotating)
Finance - Lee Reading
Nominating - Evan Yanik
Congregational Care - Carolyn Shorkey
Membership - Heidi Blozan
Personnel – Linda Tatsapaugh
Communications - Susan Culler (contact)
Governance – Evan Yanik
Religious Education - Contact RE Director Susan Enright Hicks
Coffee Hour Hosts Coordinator - Carolyn Shorkey
Sunday Service Associates - Diane Graham (rotating)
Strategic Planning Task Force - open
Memorial Garden - Dawn Wilson
Safety Committee - Marti Saltzman
Stewardship - Dan Hadley

Sunday Service Production:
AV producer/editor - Evan Yanik and Deb Evenchik
Music director and piano - Annelinde Metzner
Sue Stone, piano

Church office: (828) 669-8050
(email preferred during social distancing)
Michael Donnan, Office Manager (Tuesday & Thursday, 10:00 a.m. - 4:00 p.m.)
Rev. Michael J S Carter, (Monday - Thursday, 8:30 a.m. - 4:00 p.m.)
Rev. Carter is available for pastoral care in the church office or virtually via Zoom or Skype. For in-person meetings, protocols of social distancing and face masks are followed. Please
email Rev. Michael J S Carter
to schedule an appointment.
The deadline for submissions to The Current is Tuesday at 12:00 p.m.,
please send yours to
admin@uusv.org.
For more information and guidelines on submissions for our newsletters, website, online calendar, social media, Order of Service, and member news, please see our
Publishing Guidelines.
UUCSV
500 Montreat Road
Black Mountain, NC 28711