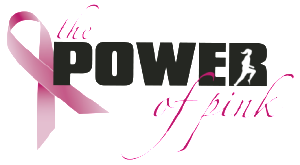 Things To Know For Saturday
Race Time
The race starts at 9:00 SHARP on Saturday on Commerce Street in the Frog Level section of Waynesville. Look for the inflatable arch and start banner in front of Panacea.
Packet Pickup/Late Registration
Friday – 4:00-6:00 PM – Frog Level Brewing (56 Commerce Street)
Saturday - 7:00-8:45 AM - Commerce Street. Please don't wait until the last minute. We advise arriving on site no later than 8:30 AM.
Parking
There are two free parking areas within .25 mile of the start line: Haywood County Parking Deck on Branner Avenue and Haywood Builders Supply (100 Charles Street). There is no parking on Commerce Street during the event.
Course
All roads except Commerce Street (start/finish area) are open to traffic so please stay to the right side of the road at all times. If you are walking the course, please stay on the sidewalks, when available.
There are green on white arrow signs at all intersections; there are course marshals at all intersections and public safety officers at all major intersections.
There is one aid station on the course serving water at approximately mile-point 1.5.
Dogs
Rules for dogs: (1) Must be registered to take part in the event (2) Must have up-to-date vaccinations and tags; (3) Must play well with others; (4) Must be kept on a short leash during the race
Theme Baskets
We are raffling themed gift baskets that are chock full of goodies at the event with all proceeds going to the Power of Pink. You may buy your tickets on Saturday at the raffle table on Commerce Street for $3 each or 12 for $20. To see a sample of the baskets being offered, click
HERE
. We will draw names during the awards ceremony and you don't have to be present to win.
Post Race
Following the race, we will have bottled water and light snacks for all participants and the award ceremony and drawing of theme basket winners starting at approximately 10:15 AM.
Our friends at Frog Level Brewing are providing a free beer to all of-age runners at Frog Level Brewing adjacent to the start/finish line. You can grab yours after the race beginning at 11:00 AM or any time this weekend by presenting your race bib.
For those looking for coffee and breakfast items, Panacea opens at 9:00 AM.
Results
Live results will be available during the event by clicking
HERE
or scanning the QR located around the race area on Saturday morning. Official results will be posted to the
Race Page
on Saturday afternoon.
If you want to know everything about the event or have questions, please go to the
Race Page
.
Thanks for running and supporting this great cause. We'll see you soon.