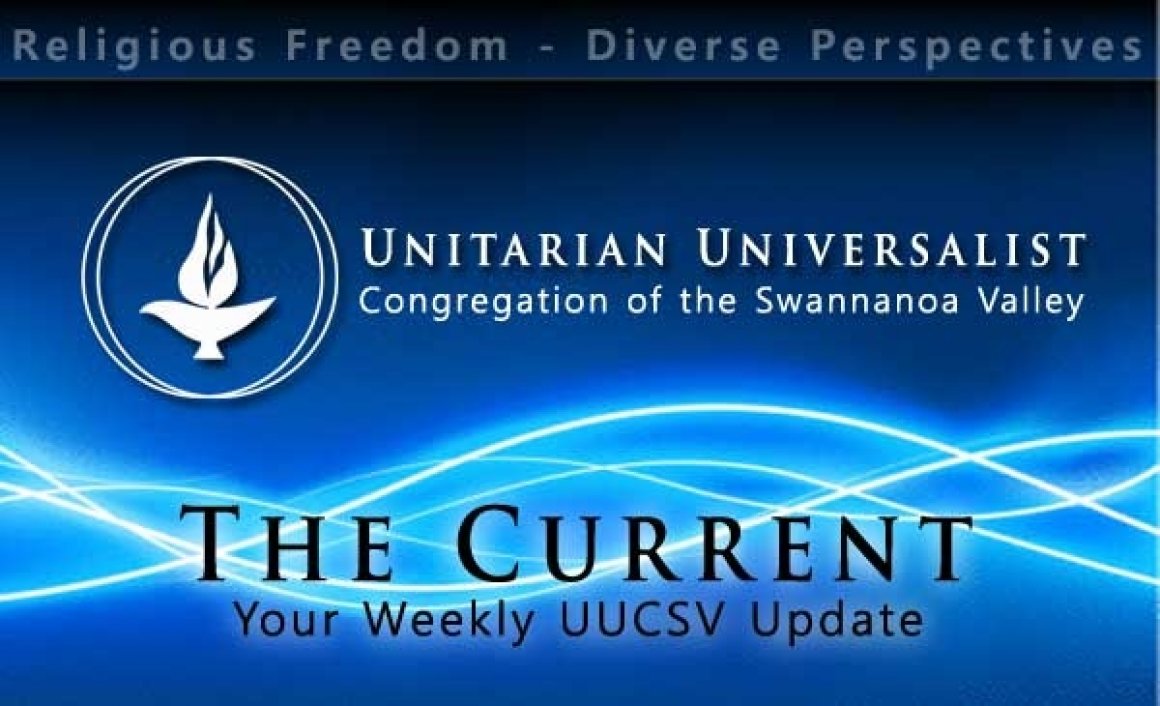 Sunday, October 9, 2022 - 11:00 a.m.

"Let Us Reflect"
Rev. Michael J S Carter
Second Sundays: Alison Tynes Adams, soprano
Music: L
inda Metzner,
piano
October 4, 2022, marked the Jewish Holiday of Yom Kippur, or the Day of Atonement & Repentance. It began the evening of Tuesday, October 4th, and ended the evening of Wednesday, October 5th. It is a wonderful holiday in my mind, albeit a solemn one. It is the holiest day of the Hebrew Calendar. It is a time for purification. It is a time for reflection on the past year. It is a time to reflect upon the content of our life journey, our triumphs and challenges, those family, friends and others who have touched our lives and have died or moved on. It is also a time to reflect on those instances where we as
individuals have not been the people we like to think we are. It is a time of
repentance. Let's explore the benefits of repenting.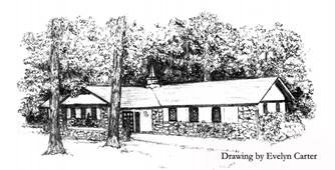 Order of Service
Gathering Music:
"Erev Shel Shoshanim" (Dor & Haddar)

Welcome & Announcements:
Rose Levering
Opening Words & Chalice Lighting:
Diane Graham &
Rev. Michael J S Carter
Story for All Ages: Susan E. Hicks
Opening Hymn:
#399 "Vine & Fig Tree" (Traditional Hebrew)
Reading: #637
Second Sundays: "Waking Elsewhere" (Cecilia Woloch & Annelinde Metzner) Alison Tynes Adams, soprano
Joys & Concerns
Meditation: Rev. Michael J S Carter
Offertory: "The Vineyard's Guardian" (Rainer Maria Rilke & Annelinde Metzner) Alison Tynes Adams, soprano
Sermon:
Let Us Reflect – Rev. Michael J S Carter
Closing Hymn: #100 "I've Got Peace Like a River"

Closing Words:
Rev. Michael J S Carter
Postlude: "Hava Nagilah" (Traditional Hebrew)
---
Music: Linda Metzner, piano; Alison Tynes Adams, soprano
Religious

Education: Nursery/Pre-K caregivers: Childcare at this time is limited, and is performed as needed by either Susan Enwright Hicks, DRE, or one of our trusted childcare volunteers
Video: Evan Yanik
Sound Team: Marti Saltzman, Barbara Rogers, Rhea Bockhorst, Larry Pearlman &

David Reid
The YouTube video of today's service will be available Sunday afternoon, as well as all previous Sunday Services at UUCSV Productions. Click to go to YouTube here.
---
Joys & Concerns:

We want to hear from you about your joys and concerns. If you cannot attend in person and would like to be heard, please send your message to Rev. Michael Carter by noon on Friday so he can read it during the Sunday service.
---
For online offertory and/or pledge donations: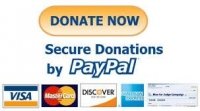 October 9, 2022
11:00 a.m. at UUCSV - Story For All Ages & RE Lesson with Susan
No Virtual RE this week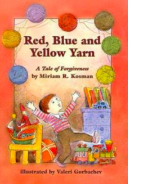 There is no virtual RE this week, however, if you'd like to engage your children in a small lesson at home you could watch this video of generational mistakes and

forgiveness.

All students will be invited to begin in the sanctuary this week for the first part of the service and a Story For All Ages. After the story students will be invited to go to Evelyn's room with Susan for a short lesson from Faithful Journeys.

Parents, please fill out this year's RE registration form here to have your child officially enrolled in RE this year. Thank you!

Sunday, October 16, 2022 - 11:00 a.m.
"The Spirituality of The Athiest"

Rev. Michael J S Carter

It never ceases to amaze me the responses I hear from
people when they hear that someone self identifies as an atheist. It is as if the individual who was courageous enough to admit they were an atheist (or even an agnostic, which is someone who just doesn't know if there is a God or not) has some sort of disease or virus that one surely does not want to catch; as if their morals and ethics were somehow beneath those who identify as theist or believers or perhaps a sense of ethics or morals is non-existent in the atheist.
At one time in my life, I even identified as an atheist and I must say that the UU denomination gave me the courage to do so because I could
explore my personal theology, having been in a "holding pattern" in my
theological life, and I was not alienated because of my stance at the time. I was equally surprised when I first started attending UU services in New York at how many African Americans had identified as humanist or
atheist, and
pleasantly so.
This was wonderful news to me at that time, because they had decided that they did not believe in a supreme deity, although I must admit I had not met many African Americans who publicly identified as atheist or even humanist. Let's explore what I refer to as The Spirituality of the Atheist.
News from UUCSV Groups & Committees
Circle of Welcome Meeting
Monday, October 10, 2022 - 6:00 p.m. at UUCSV
The Circle of Welcome will have an in-person meeting at UUCSV outdoors or in the foyer (depending on weather) on Monday, October 10, 2022 at 6:00 p.m. This meeting is for current members of the circle or anyone interested in joining us in continuing to welcome and support the young Afghan family

living in Black Mountain. Bring questions, ideas, suggestions and anything that might assist us in helping the family. And thanks to all who are making this project possible.

---
Women's Group Meeting
Thursday, October 13, 2022 - 5:30-7:00 p.m. at UUCSV

The UUCSV Women's Group meeting for October is on Thursday, October 13, 2022, from 5:30-7:00 p.m. at UUCSV. Given October weather, we will likely meet in the foyer instead of outdoors. The topic is a spinoff from last month's discussion of ancestors, this time focusing on women in our lives. Specifically, family, friends and "teachers " who were important role models and mentors. And because it's only a couple of weeks until Halloween, feel free to do a little "costuming". Anna Marcel de Hermanas will bring beverages and participants can bring snacks to share.

---
Tidings - November 2022

Tidings newsletter for November 2022 has an open topic. So anything that strikes your fancy (as long as it avoids politics), will be welcome...poems,

essays, opinions, photos, journals. You name it for November. Send your thought provoking or happiness-sharing items to
tidings.uucsv@gmail.com
.
---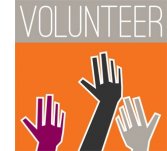 Volunteer Opportunities
We are always in need of Sunday Greeters. Please contact Andy Reed and sign-up
and volunteer to be a Greeter!
UU the Vote
UU the Vote is a program of UU Congregational Justice. One of its projects is to collaborate with the Center for Common Ground's Reclaim Our Vote
campaign to empower members of underserved communities. Many of you have participated in similar efforts in this year's primaries and in the 2020 election. We've received 20 kits of 25 postcards each containing everything we need to send cards to Black registered voters in Cabarrus County, NC. The kits include stamps, address lists, instructions and a script. The cards are to be mailed between October 13-25, 2022. Please see Katherine Tharp in the foyer after the Sunday service to pick up one or more postcard kits or contact her at 228-233-6041 or
katherinet@gmail.com
.
---
Congregational Care - Card Writer Volunteer Needed
The Congregational Care Committee is looking for a volunteer from the
congregation to send cards. The commitment is light: two months a year to send cards to congregants celebrating happy or burdensome events in their lives. We have a budget to purchase cards and stamps. Please contact Carolyn Shorkey FMI to volunteer at tbye17@gmail.com.
Church office: (828) 669-8050
(email preferred during social distancing)
Michael Donnan, Office Manager (Tuesday & Thursday, 10:00 a.m. - 4:00 p.m.)
Rev. Michael J S Carter, (Monday - Thursday, 8:30 a.m. - 4:00 p.m.)
Rev. Carter is available for pastoral care in the church office or virtually via Zoom or Skype. For in-person meetings, protocols of social distancing and face masks are followed. Please
email Rev. Michael J S Carter
to schedule an appointment.
The deadline for submissions to The Current is Tuesday at 12:00 p.m.,
please send yours to
admin@uusv.org.
For more information and guidelines on submissions for our newsletters, website, online calendar, social media, Order of Service, and member news, please see our
Publishing Guidelines.
UUCSV
500 Montreat Road
Black Mountain, NC 28711