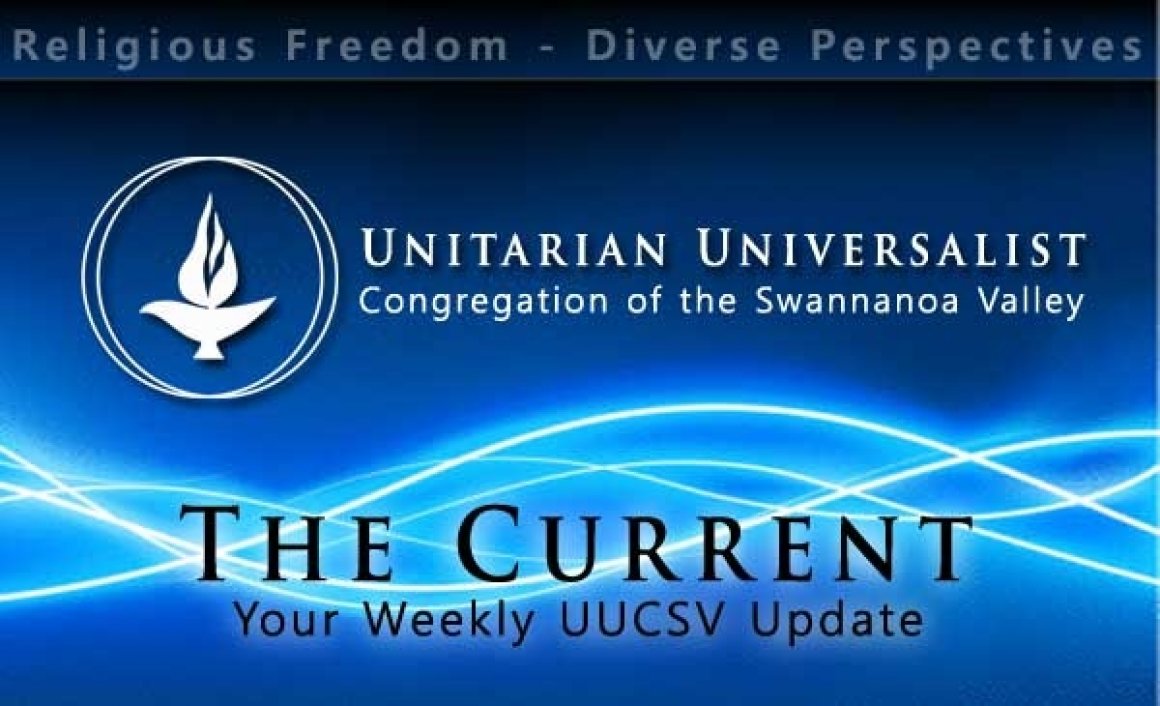 Sunday, November 20, 2022 - 11:00 a.m.
"Abraham Lincoln, The Civil War & Thanksgiving
"

Rev. Michael J S Carter
Second Sundays Music: Linda Metzner, piano
On October 3, November, 1789, President George Washington issued a proclamation for a day of public prayer and thanksgiving. Yet in 1863, President Abraham Lincoln encouraged Americans to recognize the last Thursday of November as a day of Thanksgiving. It was created by President Abraham Lincoln in 1863, in the depths of the Civil War. He was expressing gratitude for a pivotal Union Army victory at Gettysburg. No doubt Lincoln was aware of the cost of the battle on human lives. Things were looking pretty bleak for the Union up until then.
This time was probably, if not the worst, it has to be considered possibly one of the worst years in American history. A half million people had been killed already during the course of the war – 15% of the population. No one knew where this destruction of life and of the nation itself would lead. Let's explore.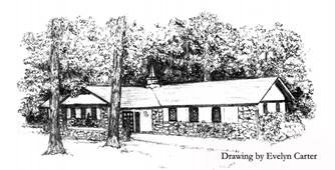 Order of Service
Gathering Music:
"Battle Hymn of the Republic" (Julia Ward Howe)

Welcome & Announcements:
Jackie Franklin
Opening Words & Chalice Lighting:
Diane Graham &
Rev. Michael J S Carter
Opening Hymn: #349 "We Gather Together"
Reading: #512
Joys & Concerns
Meditation & Prayer: Rev. Michael J S Carter
Offertory: "Autumn Leaves" (Kosma & Prevert)
Hymn: #207 "Earth Was Given as A Garden"
Sermon: Abraham Lincoln, The Civil War & Thanksgiving –
Rev. Michael J S Carter
Closing Hymn: #163 "For the Earth Forever Turning"
Closing Words: Rev. Michael J S Carter
Postlude: "Autumn Time" (Libana)
---
Music: Linda Metzner, piano
Religious

Education: Nursery/Pre-K caregivers: Childcare at this time is limited, and is performed as needed by either Susan Enwright Hicks, DRE, or one of our trusted childcare volunteers
Video: Evan Yanik
Sound Team: Marti Saltzman, Barbara Rogers, Ray Bockhorst, Larry Pearlman &

David Reid
The YouTube video of today's service will be available Sunday afternoon, as well as all previous Sunday Services at UUCSV Productions. Click to go to YouTube here.
---
Joys & Concerns:

We want to hear from you about your joys and concerns. If you cannot attend in person and would like to be heard, please send your message to Rev. Michael Carter by noon on Friday so he can read it during the Sunday service.
---
For online offertory and/or pledge donations: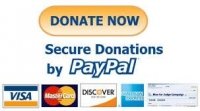 Sunday, November 20, 2022No virtual RE11:00 a.m. at UUCSV with Susan Hicks
On Sunday, Susan will be reading a Story For All Ages during the first part of the service. Students are invited to begin in the Sanctuary. After the story

children will be welcome to join Susan in the RE space where we will begin putting together blessing bags.

We still need more volunteers to help with nursery/PreK on Sundays and to sub for Susan on her Sundays off. If you can volunteer please let Susan know. Redirector.uusv@gmail.com

Donations of any of the following would be appreciated: travel-size toiletries (i.e. toothbrushes/paste, floss, soaps, shampoos, chapsticks, deodorants, hand sanitizer, bandages, hand warmers, ibuprofen, etc.) and small non-
perishable foods (i.e. granola/protein bars, trail mix, dried fruits & nuts and
instant cocoas/cider/coffee, etc.) Thank you!
Sunday, November 27, 2022 - 11:00 a.m.


"Lessons at 4 a.m. & the Beauty of the Dark

"
Rev. Michael J S Carter
I want to share with you some musings I have when I get up at 4 am to begin the day. I realize that we are entering the "season of lights" and yet I'd like to share the beauty of the darkness in our lives. We continually see that so much of our world is so well lit now, that we can barely see the Milky Way at night. It becomes harder and harder to find natural light. Inside our homes, on the street, even in our heads, the lights are always turned on.
The lightbulb has conquered us and convinced us to explore and to reform the night, let there be light! And there was light.
Everywhere-- and we're all lit up.
News from UUCSV Groups & Committees
Adult RE
Join us Monday, November 21, 2022 from 6:00-7:30 p.m. We will meet in Evelyn's Room (off the RE main space) to discuss Episode 3 "Free to Choose" from Michael Sandel's Justice lectures. To take part in the
discussion all you have to do is show up. Want to prepare a bit more in
advance? Watch the video
here
.
We would love to have a few more participants in this interesting discussion of Morals and Ethics. Refreshments provided.
Need a ride? Call or text Susan at
828 450-5319
.
We're still collecting toiletries, non-perishable snacks and such for our
blessing bags for the unhoused. Donations can be put in the pink bin at UUCSV through December 11, 2022.
---
Anti-Racist Covenant Group Invitation

"There's a way out of this mess, and it requires each of us to begin with our own body. You and your body are important parts of the solution… Your body – all of our bodies – are where changing the status quo must begin." From My Grandmother's Hands by Resmaa Menakem.

The first UUCSV anti-racist/anti-white-body supremacy covenant group to

address our 8th Principle completed at the close of summer and presented some of our outcomes for the Sunday service last week (11/6/22). Using the work of Resmaa Menakem, we set about on the task of dismantling white
supremacy in ourselves, our community and in our world that our 8th Principle calls for. There will be a signup on the foyer table throughout November if you are interested in being a member of the next series which will most likely begin in January, since the holidays present challenges to

regular attendance which is an important part of covenant work. Those of us who were participants of this group appreciate UUA's leadership and

guidance in this difficult work and commit anew to "intentional work and

persistent commitment to build multicultural, antiracist beloved community." (Quote from the report of the UUA Commission on Institutional Change).

Please talk to Anna (annamdeh@gmail.com) or Deb (debrvingle@gmail.com) or any
members of the first group for questions, or put your name on the
signup sheet and we will be in touch.

---
Welcoming Circle Update

Our new American family needs a dresser for children's clothing. A tall dresser with a small footprint would be best. If you can offer this item, please contact either Anna Marcel de Hermanas or Kathetine Tharp. Thank you.

---
Tidings - December Submissions

Tidings, our monthly in-depth newsletter, welcomes all subjects of interest to UUs, including photos from our events, essays about the suggested topic and poetry if you are so inspired. A new column, "Walking This Earth," is a place to share your personal adaptations to climate change.
Our topic for December is "Neighbors."
Send your submissions via emails to
tidings.uucsv@gmail.com
by November 25, 2022!
---



Out-of-Office Reminder - Michael Donnan



I will be working remotely on Thursday, November 17, 2022. I will be in Illinois for an early Thanksgiving with my family. I will be available via email if you have any requests.

I would appreciate it if you would send any Current submissions for the week while I'm still in the office on Tuesday, November 15, 2022.

Thank you,
Michael Donnan - Office Manager UUCSV

Write Local, Read Local
Saturday, November 19, 2022 - 1:00 - 4:00 p.m.
Fellow Members and Friends - please come to the Education Room at the Black Mountain Library event THIS SATURDAY, November 19, 2022 from
1:00 - 4:00 p.m. At least two of our members are participating in this library WRITE LOCAL, READ LOCAL fair where local authors are tabling their
recently published books. Jim Carillon will be there with copies of his two recent books of poems. Please come to the library on Saturday to meet with us and talk about our books -- I'm sure you'll find something interesting to read! We hope to see you all there!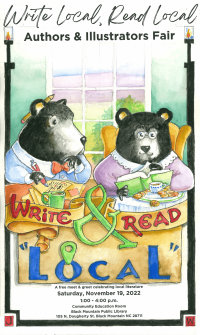 ---
KEEP SAVING STAMPS for RIGHT SHARING OF WORLD RESOURCES
Thanks to all those who donated stamps and their lifetime collections. UUCSV has contributed nearly $100 to Right Sharing of World Resources. This money goes a long way in the third world countries where women are helped to start small businesses, such as chicken farms and craft
businesses. Empowering women with economic independence makes a huge difference in these communities. The collection box and instructions are on the table in the foyer. Nonprofit stamps no longer needed. Please include an envelope or postcard with foreign stamps.
Thank you,
Maggie Moon O'Neill
---
Books For Good Update
UUCSV has been donating books to Books For Good, a non-profit organization that sells used books and returns the profits to the organizations that
donate them. Jackie Franklin is now the coordinator for this project and has learned that they are currently taking limited donations due to overstock. They continue to accept fiction but are accepting nonfiction only if published in the last 2 years. Any books that are placed in the donation box that are not accepted by Books For Good will be donated to the local thrift stores. Contact Jackie (828-712-3776) if you have a large number of books you would like picked up for donation.

---
Community Action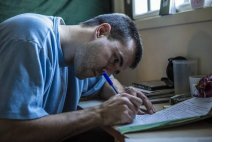 I would like to encourage members of our
community to consider spreading some
holiday cheer to incarcerated persons. The CLF UU Worthy Now Prison Ministry offers a
penpal program which I am part of and I have found this very rewarding. There are several ways to make a contribution to this vital program:
1) Write holiday messages

2) Become a penpal

3) Make a donation

Thank you,

Demaris Pierce

Church office: (828) 669-8050
(email preferred during social distancing)
Michael Donnan, Office Manager (Tuesday & Thursday, 10:00 a.m. - 4:00 p.m.)
Rev. Michael J S Carter, (Monday - Thursday, 8:30 a.m. - 4:00 p.m.)
Rev. Carter is available for pastoral care in the church office or virtually via Zoom or Skype. For in-person meetings, protocols of social distancing and face masks are followed. Please
email Rev. Michael J S Carter
to schedule an appointment.
The deadline for submissions to The Current is Tuesday at 12:00 p.m.,
please send yours to
admin@uusv.org.
For more information and guidelines on submissions for our newsletters, website, online calendar, social media, Order of Service, and member news, please see our
Publishing Guidelines.
UUCSV
500 Montreat Road
Black Mountain, NC 28711