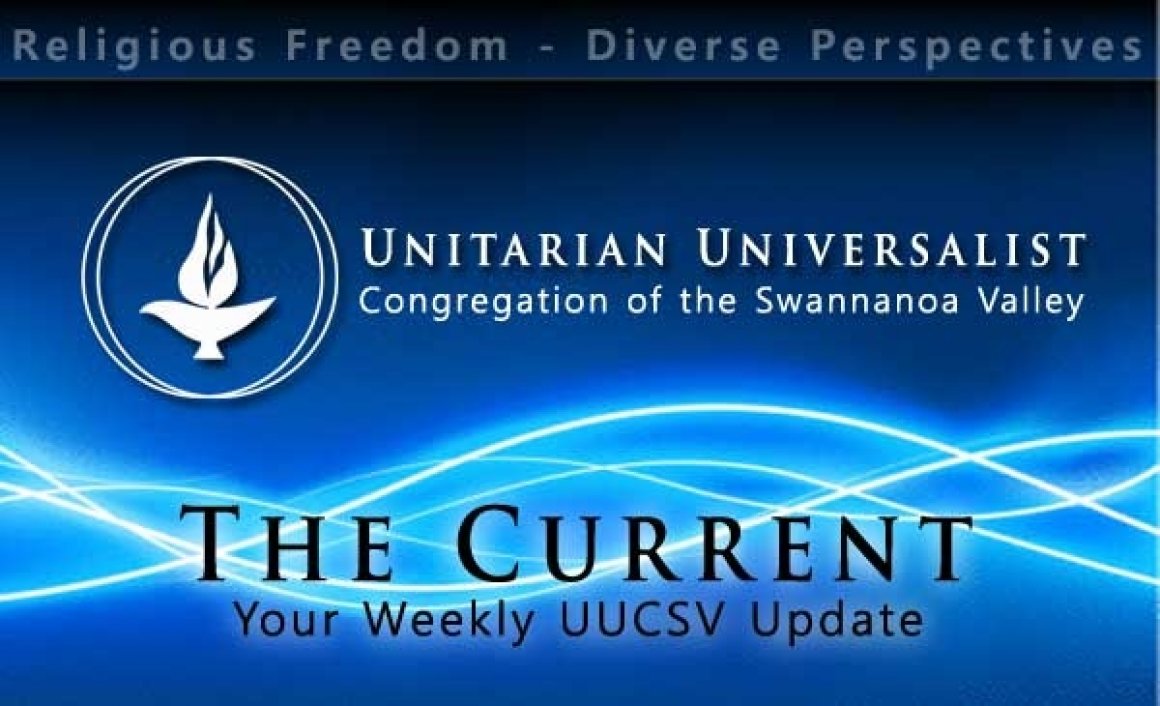 Sunday, November 27, 2022 - 11:00 a.m.
"Lessons at 4 a.m. & the Beauty of the Dark"
Rev. Michael J S Carter

Music - Sue Stone, piano; Linda Metzner, choir director
I want to share with you some musings I have when I get up at 4 am to begin the day. I realize that we are entering the "season of lights" and yet I'd like to share the beauty of the darkness in our lives. We continually see that so much of our world is so well lit now, that we can barely see the Milky Way at night. It becomes harder and harder to find natural light. Inside our homes, on the street, even in our heads, the lights are always turned on.
The lightbulb has conquered us and convinced us to explore and to reform the night, let there be light! And there was light.
Everywhere-- and we're all lit up.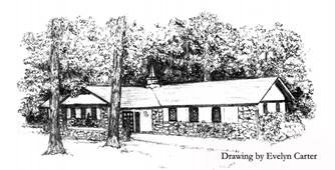 Order of Service
Gathering Music:
"The Music of the Night" (Andrew Lloyd Weber)

Welcome & Announcements:
Jackie Franklin
Opening Words & Chalice Lighting:
Diane Graham &
Rev. Michael J S Carter
Opening Hymn: #12 "O Life That Maketh All Things New"
Responsive Reading: "The Beauty of the Dark" (Annelinde Metzner)
Choir Anthem: "Breaths" (music by Ysaye Barnwell, text Birago Diop of Senegal)
Joys & Concerns
Meditation & Prayer: Rev. Michael J S Carter
Offertory: "Pass the Bread of Friendship" (Joanna Schwarz, arr. Larry Nickel)
Sermon: Lessons at 4 a.m. & the Beauty of the Dark" – Rev. Michael J S Carter
Closing Hymn: #86 "Blessed Spirit of My Life"
Postlude: "Grateful" (Mark Hayes)
Closing Words: Rev. Michael J S Carter
---
Music: Sue Stone, piano; Linda Metzner, choir director
Religious

Education: Nursery/Pre-K caregivers: Childcare at this time is limited, and is performed as needed by either Susan Enwright Hicks, DRE, or one of our trusted childcare volunteers
Video: Evan Yanik
Sound Team: Marti Saltzman, Barbara Rogers, Ray Bockhorst, Larry Pearlman &

David Reid
The YouTube video of today's service will be available Sunday afternoon, as well as all previous Sunday Services at UUCSV Productions. Click to go to YouTube here.
---
Joys & Concerns:

We want to hear from you about your joys and concerns. If you cannot attend in person and would like to be heard, please send your message to Rev. Michael Carter by noon on Friday so he can read it during the Sunday service.
---
For online offertory and/or pledge donations: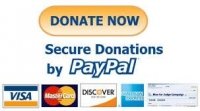 Sunday, November 27, 2022No virtual RE11:00 a.m. at UUCSV with Susan Hicks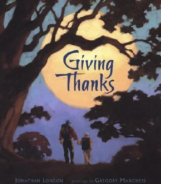 Interested in a simple Thanksgiving tale to share with your children? Giving Thanks is a nice story.
Adult RE

Join us Monday, December 5, 2022, from 6-7:30 p.m. We will meet in Evelyn's Room (off the RE main space) to discuss Episode 4, "This Land is My Land" from Michael Sandel's justice lectures.

To take part in the discussion, all you have to do is show up. Want to prepare a bit more in advance? Watch the video here.
We'd love to have a few more participants in this interesting discussion of morals and ethics. Refreshments will be provided. Need a ride? Call or text Susan at 828 450-5319.
We're still collecting toiletries, non-perishable snacks & such for our blessing bags for the unhoused. Donations can be put in the pink bin at UUCSV through December 11, 2022.
Sunday, December 4, 2022 - 11:00 a.m.

"Press Conference with God"
Jeff Hutchins

We need your questions for God!

You read that correctly. On December 4, 2022, Jeff Hutchins, a friend of UUCSV since 2008, will present "A Press Conference with God," which he calls "a bit of theological theatre." Jeff led this service twice here years ago. He will portray God's press secretary, that has come here to answer your questions for God.

So… what would you ask God if you had the chance? Your questions may be serious, silly, or anything in between, and UU's of all ages are encouraged to join in. Jeff will pick about a dozen questions that he will "submit to God"
before the service. This service is meant to be satirical and thought
provoking, but not blasphemous or offensive. There will be an opportunity for discussion for those who wish to comment or continue the dialogue.

No later than November 27, 2022, please write down your name and your question(s) and send them to Jeff by regular mail (501 Azalea Avenue, Black Mountain, NC 28711), email (jeff@jeffhutchins.com) or via text (412-770-5070). Try to keep each question to less than 25 words. Jeff will use your name unless you request anonymity. Jeff will have for sale copies of his book based on previous press conferences.

News from UUCSV Groups & Committees
Proposed Amendment - 8th Principle Learning & Leadership
As part of the UU Justice NC offerings, a couple of us have been attending some of the sessions on 8th Principle Learning and Leadership. One part of November's presentation was on the Article II proposal that is in its last week for review before submission to our next GA. If you have not had a chance to take a look and comment, this week will be your final opportunity. The
proposal would change the by-laws to include some of the language of our principles with more emphasis on the ways our values are shaped by the central value of LOVE and are interdependent, always evolving and require accountability through action. You can read and comment by going to the UUA website and looking under Article 2, Section 2.2 Values and Covenant. Anyone interested in taking a more active role in 8th Principle Work can also connect with UU Justice NC and our monthly meetings. The next meeting will be December 18th at 4 PM via zoom. Contact Anna or Deb if you are interested in 8th principle action.

debrvingle@gmail.com or annamdeh@gmail.com
---
Fourth Sunday Potluck Reminder
Sunday, November 27, 2022
Our monthly potluck lunch will follow the service on Sunday this week. Bring a dish to share, but please join us for the meal even if you forget! For more information, contact Dave Wells (828-768-9278,
dmw8@psu.edu
) or Alice Wells (828-768-9275,
aliceanddave@msn.com
).
---
Tidings - December Submissions

Tidings, our monthly in-depth newsletter, welcomes all subjects of interest to UUs, including photos from our events, essays about the suggested topic and poetry if you are so inspired. A new column, "Walking This Earth," is a place to share your personal adaptations to climate change.
Our topic for December is "Neighbors."
Send your submissions via emails to
tidings.uucsv@gmail.com
by November 25, 2022!
Keys found in RE Room
I noticed some car keys (Toyota & Mazda) in the RE Room. Since they are car keys, I'm going leave them on the shelf under my desk (to the left of my

keyboard) instead of lost & found in the portico.

Michael Donnan - UUCSV Office Manager

---
Committee Calendars
Please start submitting your committee calendar dates for meetings at UUCSV so I can insert them into the online calendar. Especially during the winter months, Building & Grounds would like to warm up whichever room you're meeting in, in advance. Please include which room along with
committee name/date/time.

Thank you,

Michael Donnan - Office Manager UUCSV and Building & Grounds

---
Indigenous perspectives on Thanksgiving from Toward Right Relationship with Native People
Provided by Maggie Moon O'Neill
Native Americans offer many resources to help us dispel the harmful myths around the "first Thanksgiving" and generate a new narrative based in
authentic Native experience and wisdom. Bonnie Sundance, a member of Right Relationship Boulder, compiled this very helpful resource list for
taking important steps toward truth and justice.
For many Native Americans, the Thanksgiving holiday is a National Day of Mourning. Organizers with the United American Indians of New England write, "Participants in National Day of Mourning honor Indigenous ancestors and Native resilience. It is a day of remembrance and spiritual connection, as well as a protest against the racism and oppression that Indigenous people continue to experience worldwide."
---
KEEP SAVING STAMPS for RIGHT SHARING OF WORLD RESOURCES
Thanks to all those who donated stamps and their lifetime collections. UUCSV has contributed nearly $100 to Right Sharing of World Resources. This money goes a long way in the third world countries where women are helped to start small businesses, such as chicken farms and craft
businesses. Empowering women with economic independence makes a huge difference in these communities. The collection box and instructions are on the table in the foyer. Nonprofit stamps no longer needed. Please include an envelope or postcard with foreign stamps.
Thank you,
Maggie Moon O'Neill
---
Community Action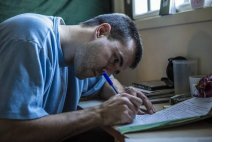 I would like to encourage members of our
community to consider spreading some
holiday cheer to incarcerated persons. The CLF UU Worthy Now Prison Ministry offers a
penpal program which I am part of and I have found this very rewarding. There are several ways to make a contribution to this vital program:
1) Write holiday messages

2) Become a penpal

3) Make a donation

Thank you,

Demaris Pierce

Church office: (828) 669-8050
(email preferred during social distancing)
Michael Donnan, Office Manager (Tuesday & Thursday, 10:00 a.m. - 4:00 p.m.)
Rev. Michael J S Carter, (Monday - Thursday, 8:30 a.m. - 4:00 p.m.)
Rev. Carter is available for pastoral care in the church office or virtually via Zoom or Skype. For in-person meetings, protocols of social distancing and face masks are followed. Please
email Rev. Michael J S Carter
to schedule an appointment.
The deadline for submissions to The Current is Tuesday at 12:00 p.m.,
please send yours to
admin@uusv.org.
For more information and guidelines on submissions for our newsletters, website, online calendar, social media, Order of Service, and member news, please see our
Publishing Guidelines.
UUCSV
500 Montreat Road
Black Mountain, NC 28711