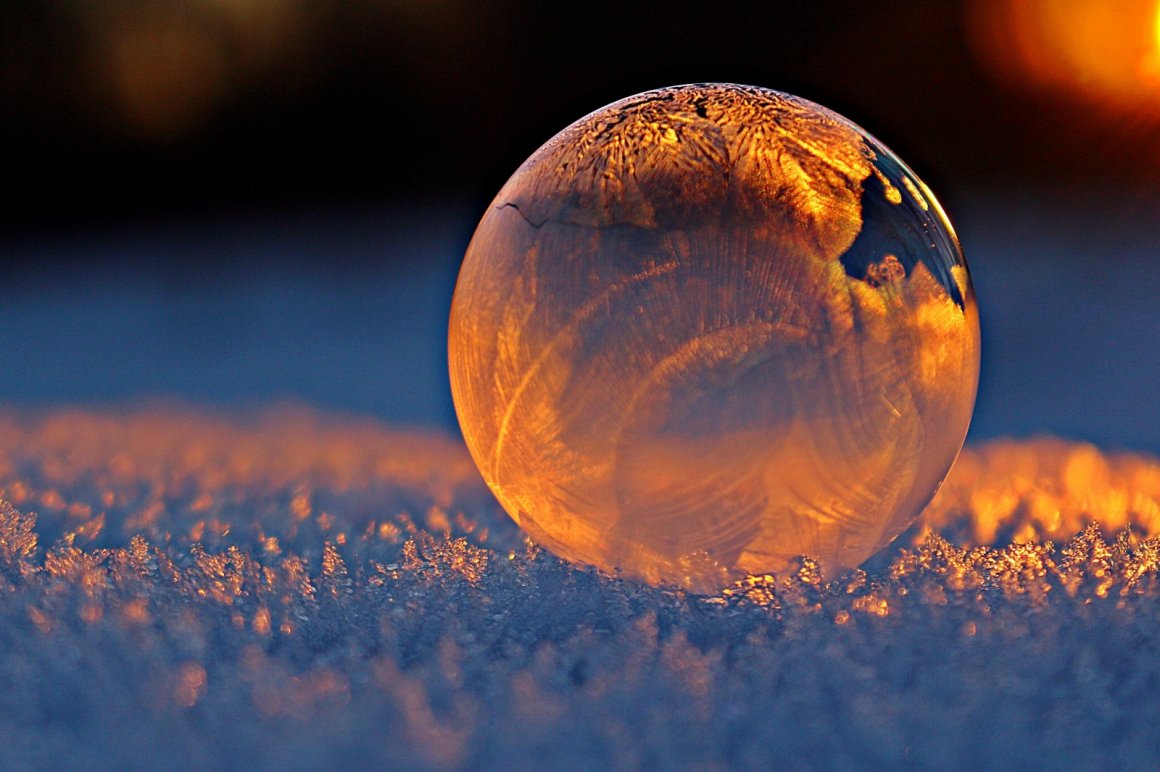 Go Gentle into the Season - Bring Love and Light
Bring on the Light of the Solstice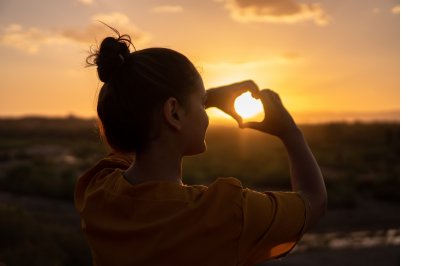 Dear Friends,

Just as playful, fun loving, expansive thinking Sagittarius Sun leaves us today.

Grandfather Capricorn Sun comes in tonight to ground us in love and light.

Most people know Capricorn is Saturn ruled. Saturn is the solid grounded grown up in the Astrological pool.

What many do not know is that Saturn is joined and co-ruled by the spiritual planet of Neptune.

So the season is about bridging Heaven and Earth in every area of our lives.

Grandfather Saturn wants everyone to be safe and warm with Universal Love and Laws.

Neptune reaches for the stars and meditates on living in love, peace, joy, and oneness.

Perfect for this first night of Capricorn delights.

Light a candle on this first night of winter honoring the time of bringing more light to us on the shortest day of the year.

Celebrate all the good and loving positive things you are grateful for, and plan to embody in 2023.

These next weeks there is a gathering of Capricorn planets helping us ground our purpose and love.

A great time to create and get things done.

Remember the Holidays are all about being more love and light and living them everyday in every way.

How can you bring more delight in your life, and share it generously?

Be gentle and kind, as all people are not in the fa la la la la mood. Losses abound, and loved ones pass at this time.

Love yourself, and one another, and find Holidays are more fun when we consider all of us.

Blessings and Thanks for joining me here on this Journey.

I hope these writings inspire you to reach for the stars in your life, health, and purpose. We are all able to be whole, peaceful, and happy. Go for it.

Please share this newsletter with anyone who might appreciate the messages and support. Thank You.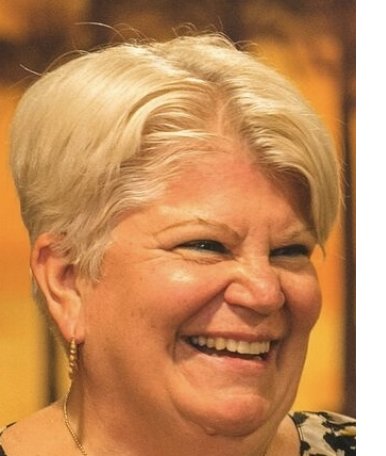 Have a Great Everything. Happy Holidays!

Always in Love,

Janet StraightArrow

Be the Medicine, Live the Power of You!

Website 973-647-2500 Email

PS Please stay home if you are not feeling well or have been exposed to flu, pneumonia, or Covid. Self-care is also caring for others and not bringing sickness to the party.

I am working this Holiday week so if you or your friends and family need some healing or support reach out for an appointment.
Last minute Gift Certificates are available to be emailed.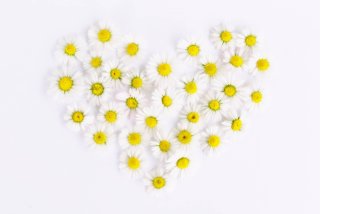 "Experiencing time with Janet is coming home. Janet's teachings emerge from a place of unconditional love. You come away with you and your life forever changed. Making a choice to work with Janet is giving yourself the most beautiful gift in the world."
Join Zoom Meditation Circle January 15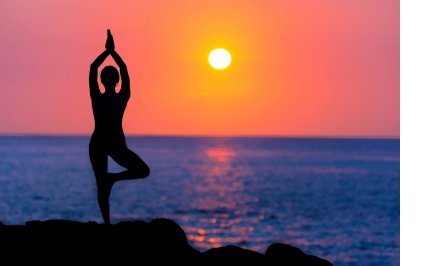 Come experience a special night of spiritual delights. Leave feeling refreshed, empowered, and peaceful.

Join us for this Sunday night meditation gathering on Zoom 7-8:30pm. Put these dates on your calendar - 1/15, 2/12, 3/12

End your weekend and prepare to begin your week with a deep relaxing guided meditation allowing you to let go of stress and open to a good sleep and experience you from a centered, empowered, and clear, place.

Each session offers a guided meditation, teachings, tools, questions, and sharing. Join us once a month. I love gathering people from near and far.

Each session is as unique as the energy of the day and the people gathered.
Donation suggested $35-40 - all offerings gratefully accepted on Zelle, Venmo, PayPal or checks sent ahead of time. Details on Events page soon.

I have been channeling powerfully transformational meditations since 1999. As we move into 2023, I would like to offer opportunities for everyone to experience this, and assist them in relaxing and moving forward in their lives.

If you have not studied or worked with me, and even if you have, you will enjoy a great experience, feel wonderful, and learn more.

Teachings will be relevant for the night, and people attending. Participation enhances the experience. Fun, always fun, too.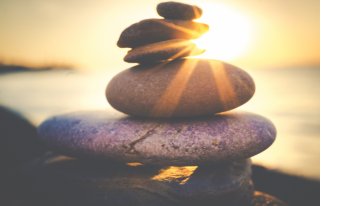 You will have the recordings of these meditations emailed to you to listen to again.

Check out my website for more on me and what is offered.

"To have a true teacher who can communicate to everyone from different backgrounds the "truth" of "love", loving ourselves, and loving each other, is a rare and miraculous gift. She knows when you have a question and need to express yourself, even if you might be afraid to. Janet kindly helps you reframe your words about yourself, your feelings, and others, to be more aligned with love and truth. What a genuinely amazing experience and teacher."

Enjoy this Fun Inspirational Podcast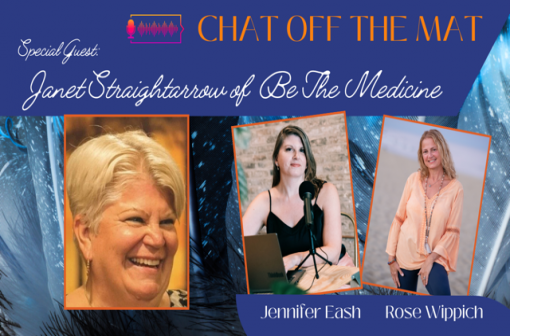 Would you like to hear more about how you can move forward and transform your journey? Learn more about our work and my journey and teachings.

Enjoy this playful discussion full of practical wisdom and information to help you live your best life today. I also shared some support for those in healing professions.

Have you wondered what a class or session is with me? meet me in this recording and see if you can relate to what I share.

What is Soul Shamanism and how does it connect us with our higher self. How does this practice and teachings ease living our true self and heal what interferes? We covered all of this and more in the Podcast.

I was honored to be asked to speak with Rose and Jenn, listen to their podcast Chat Off the Mat linked here.

Enjoy lively conversation with these two lovely ladies and healers.

Thank you again for taking the time to read this newsletter. May it be a healing and loving support to you.

Blessings and Love, Janet StraightArrow

Reiki Master Training and More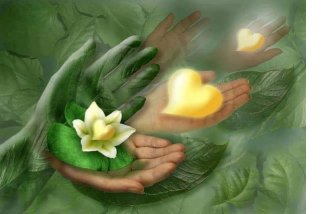 Hi All,
I am excited to be taking the time to set up the new classes.
Having taught Reiki Master and many healing programs over three decades I am taking this time to finalize the upgraded and refined blueprint of the classes for 2023.

It is so good to know that the Astrology of these weeks is supporting this work.

I am very excited to share Mastery teachings for you to access and share with others in sessions, classes, and empowering your life and health.

I have recently studied more about the Reiki Lineage and its history moving forward and find much of what I have been teaching has been a part of the lineage from the beginning. I will also be adding some of what I have learned to add to the program.

Since i have a group of students ready, this is my daily focus to prepare. It has been tricky as I am looking at teaching on Zoom and in person together. As the group gathers we will choose dates for the training.

I am doing this reorganization with all of my Healing, Energy, and Shamanic trainings and adding Medical Intuition after the Reiki Master Training.

More Shamanism will be added as well.

Those who are interested in Reiki Master Healer and Teacher and just taking your healing studies further please cut and paste and fill out the application below ASAP to help me plan and keep you posted. Add your email and tell others too.

Reiki Master Student Application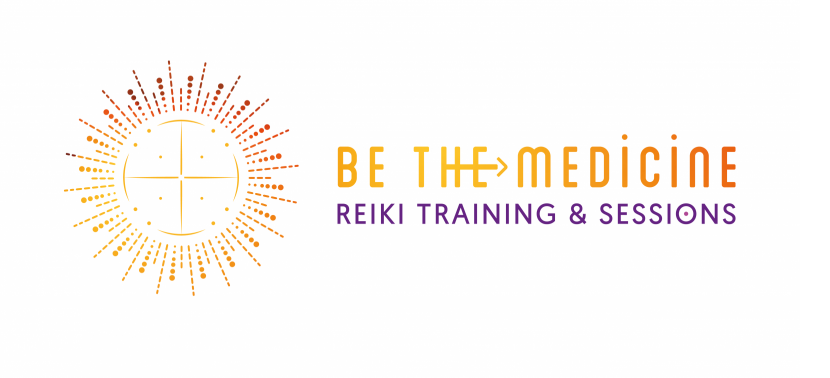 Hi All,
We have a group of students ready to take their training to the next level.

As I am preparing the classes I would like to know more about you and your prior training in order to plan the classes and dates for the group.

Healing Mastery and Spiritual and Energy and Shamanic Healing have been a life-long study and practice for me. I have developed a way to guide you on the path of Mastery with deeper knowledge understandings and experiences.

Since I teach students and not just material I would like to know about your prior training and practice. In the past students did not have a lot of other training and experience so I would like to know where you have been and how you have lived as a healer of you and others. Since all have fulllives I am also asking for your best availability below so I can set dates.

Feel free to cut and paste the questions below and add anything you feel is important. Feel free to call me 973-647-2500 with questions and Email Your responses.

I am committed to teaching you in ways that allow you to develop confidence and healing mastery in your personal healing and life and professional work.When you complete the entire program you have a career awaiting you. Adding this to what you are currently practicing empowers and takes all you are offering to new levels.

The trainings include advanced levels of Bodywork, Distance Healing, Mental and Emotional Healing. Reiki Master Training continues with Reiki Master attunements, Working with symbols, crystals, chakras, releasing energies and more Mastery teaching and practices. learn to work closely with your healing teams in spirit and deepen your intuition and knowing.

Learn how to assist clients heal with Reiki symbols and attunements.
Living Mastery and how to teach students all levels of Reiki.
How to work with clients, how to determine pricing, how to plan sessions and classes.
How to be safe and choose clients who are aligned with you.
How to help people receive the healing.
How to deal with challenging clients.
How to build a clientele and gather students.
I share almost thirty years of practice and teaching.
Adding some Shamanic healing tools and practices are possible.

Your personal healing, awareness, and ascension will grow through the process.

1. What are your healing goals-personally and professionally?
2. What prior training have you had in Reiki and other healing modalities?
3. How many hours of training have you had in Reiki 1 and 2?

4. Have you had a Reiki 3 or Master training? How many hours?
5. Have you been doing self-healing on you?
6. How much healing have you practiced with others?

7. Do you practice distance healing?
7. Describe your own Reiki practice?

Classes will be in person and on Zoom together.

8. Are you available weekend days or weekday evenings?
9. Which are your best days and nights?

10. No one gives us Mastery through symbols only, we become Masters in the process of learning and becoming with the classes and the practice you do in class and in-between.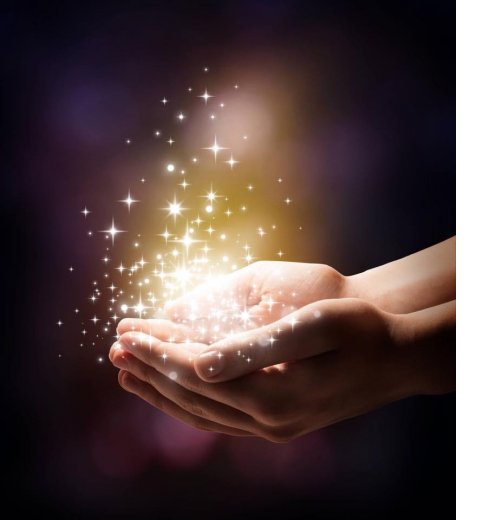 I want to be sure to offer the best set of teachings and practices to assist you in your life and work now.

I will offer discounted private sessions to members of the complete program to assist you in your deeper healing and learning.

I also offer apprenticeships to students who would like to participate in teaching basic classes with me.

I appreciate your feedback here to assist me in setting up our program to begin soon after the New Year.

Some of you may want full Mastery and some just a few classes for yourself.
I will also speak to you on the phone after filling out the form.

I look forward to sharing all that I can with you.

Blessings and Love, Janet
I plan to finalize everything by New Years so do RSVP ASAP.TY LOL

Soul Shamanism 101 and 201 begins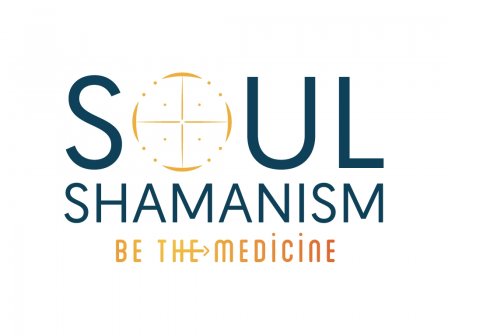 This class is advanced and profound and attracts sincere people on the spiritual healing track. Many have studied traditions and modalities for years, and even decades.

Soul Shamanism 101 is offered March 6-April 3 Monday nights 7pm to 9:30 pm
Soul Shamanism 201 begins April 24 - May 22. I will teach weekend intensives before then with enough interest.

We will have a one night class in February to prepare you for this profound training.

Teachers, healers, therapists and Shamanic practitioners find that they take their journey farther in this practice and course of study. They find this is a foundation and an advancement of all they live and share in their work with others.

Everyone can practice this for ongoing awakening, healing, and becoming who you are. It is exciting to experience this profound personal journey with you.

We learn to love and trust ourselves and meet with our soul self and develop a new relationship with ourselves

In this class, you will join with your timeless soul, raise your awareness and move ahead quickly on your spiritual journey. You know more clearly about your life and purpose.

Learning to move through any blocks into wholeness, health, happiness, truth, beauty, and light allows your entire life to transform into perfect alignment.

We explore new dimensions of us in our Akashic Records, Soul Counsel, and various higher realms we find more of who we are and how to heal on profound levels with solutions always available.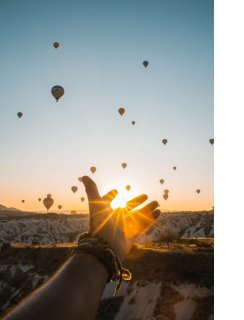 Healers will appreciate more direct ways to work with others too.

After awakening to my Shamanic lineage and studying with many Shamans, Teachers, and Masters, I found this tradition that I have been guided to refine and teach to bring all of the studies together to master ourselves body and soul. It is always an honor and a delight for me to experience this with all who join.

As StraightArrow I appreciate the direct, clear method of working with spirit, soul, guides, and myself. The teachings and practices make everything in life easier.

StraightArrow teaches you how to awaken more of your gifts and increase your perception in all areas of your life. Establish more understanding and experience offers you a unity of self that is a strong foundation to move clearly in the world.

I also teach this one on one for those who look for a personal training in sessions. Individual teachings are more expensive as you pay the hourly rate for sessions. There is a package pricing for this.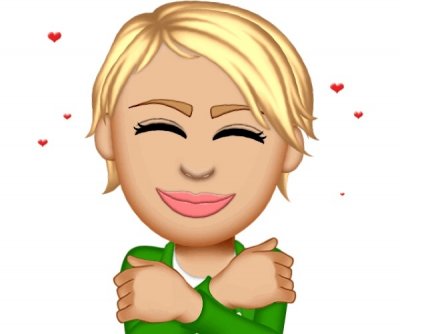 "This training was a spirited one of acceptance and surrender, both within myself and among those working with me. It provided both the space and the opportunity for healing and to learn new methods of healing on/in the dimension of our everyday reality and the dimensions beyond it. I received understanding, support, and encouragement. It was a wonderful beginning to a lifelong journey."
"The training was about perception – moving out of my head and into pure experience. The tools of the art of perception were shared with clarity and power by Janet, and I was able to use them immediately to access life lessons in the course of my Shamanic Journeys. Janet is truly a gifted teacher, and I plan to continue my inner work with her."
"…I have a whole new world open to me for balance, self-confidence, knowing what is real and reinforcing the beauty of living the truth. There is a peaceful retreat inside my own body when I get help from my twin to tap into who I know I am and what I can achieve."
"I experienced a clearing of some blocks that have been holding me back from living my own truth, becoming who I truly am. I feel that some aspects of my journey have been clarified for me. I have a grander understanding of previous challenges and issues that I have experienced in my life. I feel a renewed energy and sense of purpose and trust in the instinctual insights I had previously been both aware of and denying."
"My Soul Shamanism class with Janet was profound and deep. She helped me open doors and explore my mission and my soul. I am processing the experience and know that I will be stronger and more aligned as a result. I recommend this journey for anyone who wants to learn more about him or herself and find a healthier paradigm for living."
"Wow! Deep work. Meeting my inner self and learning lessons I need in my life now. As a massage therapist and a mother, it's easy to forget to take care of myself. Today I did that and more, and I can take the lessons and wisdom back into my life and work. Janet's humor, compassion and straight talk facilitates the process. I plan to continue working with her as my life unfolds!"
Ongoing Advanced Soul Shamanism. Wednesday nights Bi-weekly.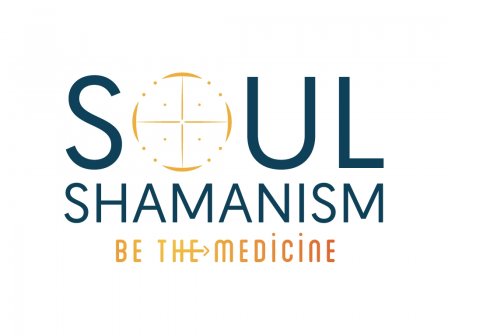 Join Us - You Continue to Heal, Learn, and Grow individually in community with people from many states on Zoom.

Past students from up to twenty years ago have been joining us and finding amazing growth and support in this class.

After taking Soul Shamanism 101 and 201 this course continues the journey to offer spiritual growth, healing, ascension, and experiencing our soul and oneness in the Universe and so much more.

We are having amazing experiences, healing, and knowing of who we are and how to manifest us in the world. Each class offers deep healing, learning and growth. Join us as you are called to or enjoy the ongoing journey. Soul Shamanism 201 is suggested and not required.

The love and community has been such a gift to us all. I have been bringing the highest level of experience and teachings to these groups.

New teachings from my full tool bag are added each month to continue to open your Shamanic and Spiritual Journey and assist you in living your soul-self in everyday life.

begin with the foundational classes of Soul Shamanism 101 and 201 to join us. This adventure goes beyond many spiritual practices that you can use for your own spiritual growth and healing and empower work with others.

Join us for ongoing learning in this multidimensional practice. New Levels and Dimensions taught and opened for high-level movement for all.

Graduates of Soul Shamanism 101 and 201 join us Wednesday nights every two weeks. Next Classes December 28, January 11, 25. February 8, 27

Join us for one or all @ $60. a night. or prepay for 4 nights for $220.

This program offers mastery level experiences, practice, learning, and healing in ways not known by many. Each class offers deep healing, peace, understanding and so much more.

There are new teachings and territories to be initiated in and explored.
Continue to move through any blocks into wholeness, health, happiness, truth, beauty, and light allows your entire life to transform into its perfect alignment.

Higher-level guides and wisdom and healing are immediately present. Each of us who began this series has moved light-years on our journey.
We explore new dimensions of us in various realms and find our true nature divine, with solutions always available.

Experience new energy levels, wisdom, knowledge, healing, tools, and practices within this practice. Join us for as many of these classes as you can for healing and personal spiritual growth.