A Mother's Day Give Away Lottery

We would like to ask you to partake of our Mother's Day Lottery Give away, open from May 12th to May 30th at midnight.
Anyone can enter, pl
ease pick a number from 1 - 99, you can only pick once, send email to shamanicfirereiki@gmail.com, on title bar of the email please write "My Lottery Pick for Mother's Day" and send the number you have chosen. The closest number will be chosen and the winner will be contacted by May 31st.
Prize winner will be gifted a choice of a medicine bag created by Irma done with love or a onetime ticket to any up coming class under SFR offered by Irma.
Give it a try, you might be the lucky winner. Good Luck!
stardust
by River
瑩瑩
Dandelion
a new layer
of skin has
formed where
i last burned
myself.
my bod
pushed off
rotted flakes
in its place
a transparent eye
like dried glue
evidence
i can always
begin anew.
Continue reading stardust
Virtual Event with MINKA, brooklyn

Magical Light of Crystal Wands

with Irma StarSpirit Woman

May 17th, 2023 - 7pm-9pm EDT

SFR Welcomes Lynsey in an Online Event:

Spiritual Bath Making & The Orisha

May 20th, 2023 - 3pm -5pm EDT
Online Event:

SFR is Happy to Welcome Janet in

Hawaiian Adventure Shamanism:

A Journey of Discovery to Inner Healing and Harmony

with Janet Maika'i Rudolph

NEW DATE: June 17th, 2023 - 1pm - 4pm EDT


Virtual Event with MINKA, brooklyn
through the Sacred Hoop of the Medicine Wheel
with Irma StarSpirit Turtle Woman
New Date: June 21st, 2023 - 7pm - 9pm EDT
Online Event:

SFR Is Happy to Welcome Back Maya with

Sitting with Ascended Masters &
Sacred Essential Oil Anointments
with Maya Minwah
June 30, 2023 – 7:00 pm to 9:00 pm EDT
Online Event:

Creating Your Medicine Spirit Smudge Feather Fan

with Irma StarSpirit Turtle Woman
July 8th, 2023 - 4:00pm - 7:30pm EDT

Online Event:

Vogel Wand II Power of Creative Intention

with Irma StarSpirit Turtle Woman
August 5th, 2023- 6pm - 9pm, EDT

Online Event:

Jaguar Warrior, Jaguar Love

with Irma StarSpirit Turtle Woman
August 19th, 2023- 7:00pm-9:30 pm EDT

Upcoming Online 6 & 4 Month Courses

with Irma StarSpirit Turtle Woman

An Online Program:

The Union of the Crystal Skulls
A six month course, with Irma StarSpirit Turtle Woman, Begins Sept. 15th, 2023 - 7pm-9pm EDT
Info on The Union of the Crystal Skulls






An Online Program:
MedicineWay Crystal Healing Beginners Level Certification Program; A Four month course with Irma StarSpirit Turtle Woman
Begins
September 22nd, 2023 - 7pm - 9pm EST
Info on MW Crystal Healing Beginners Level Certification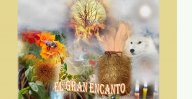 An Online Program:
El Gran Encanto,
Remembrance of Ancient Healing Arts with Irma StarSpirit Turtle Woman, A Six Month Course,
begins
Sunday, Oct. 15th, 2023 - 3:30pm-6pm EST
Info On El Gran Encanto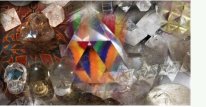 An Online Program: Master Crystals & Universal Patterns of Sacred Geometry Level I, a six month course with Irma StarSpirit Turtle Woman (Part of a Certification course or can be taken on its own)
Begins Saturday, Oct. 21st, 2023 - 7pm - 9pm EST
Info on Master Crystals & Universal Patterns of Sacred Geometry Level I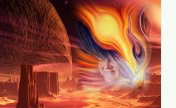 Online -

Being in Dreamtime




(a six month course for Dreamers)




with Irma StarSpirit Turtle Woman


Begins on Jan. 6th, 2024- June 8th, 2024 - 3:30 pm-5:30 pm
Info on Being in Dreamtime