Online Event:
~In Honor of the Day of the Dead~


Remembering & Mending




Our Relationship to our Unnamed Ancestors




with Jordan Deer Heart Ix Mazatl Ol-Si




& Irma StarSpirit Turtle Woman



Wed. Nov. 1st * 7:00pm - 8:30pm EST
The celebration of the Day of the Dead ~ Dia De Los Muertos is celebrated from Oct. 31st to November 2nd in Mexico. It is a time when families gather and welcome those who have transitioned to the stars for a special reunion in which the ancestors are joyfully honored and remembered.
This year we invite you to join us in tapping into rekindling with your unnamed ancestors, to help restore our connection and bring balance to our lineage. A time to really search, look beyond and discover who they are and ask for healing to restore bringing balance and harmony at a deep soul root level.
Jordan and Irma will guide you with meditation and shamanic journey work.
You are welcomed to have a crystal skull or a flower to help us
connect to our unnamed ancestors.
A notebook or journal is recommended.
For registration and payment email shamanicfirereiki@gmail.com
Cost: $33
Or purchase tickets on Eventbrite: https://www.eventbrite.com/e/remembering-mending-our-relationship-to-our-unnamed-ancestor-tickets-724076270617?aff=oddtdtcreator
About Jordan Deer Heart Ix Mazatl Ol-Si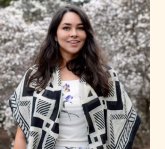 Jordan Deer Heart Ix Mazatl Ol-Si is the healer and medicine maker of Deer Heart Apothecary, based on Lenape land in Brooklyn, NY. As an initiated medicine woman, Jordan creates plant and stone medicine to heal on multidimensional levels. Her work draws upon her Yaqui, Toltec and Puerto Rican heritage and connection with the natural world. She is also a Reiki Master, a 13th Octave LaHoChi Master, and also practices Pranayama Breathwork, Shamanic journeywork and limpiezas, and Tarot as tools for soul transformation. Jordan is also a founding member of the MINKA Mystery School and has taught courses and facilitated healing work for humans all over the world for nearly a decade.
@deerheart.ixmazatl.olsi // deerheartapothecary.com
About Irma StarSpirit Turtle Woman: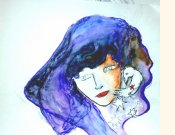 Irma StarSpirit Turtle Woman is a Medicine Woman honoring the ways of her Maya & Taino ancestors and medicine elders. She is a Shamanic & Reiki Master, Certified Crystal Healer/ Teacher and a Toltec Dreamweaver. She uses sound healing, crystals, and works with the "poderios", (the powerful ones/elemental forces) to keep an open channel of communication to the Great Mystery and the universal cosmos. Her style is accompanied by prayer work and traditional indigenous ceremonies to heal her community with heart. She can be reached at
shamanicfirereiki.com
or email her at
starspiritwoman@gmail.com