The Charlotte market ranks No. 16 on a list of markets to watch in the 2014 Emerging Trends in Real Estate report, released by the
Urban Land Institute
and PricewaterhouseCoopers.
Charlotte ranked No. 17 last year and moved ahead of the Raleigh-Durham market, which slipped six spots this year to 17th.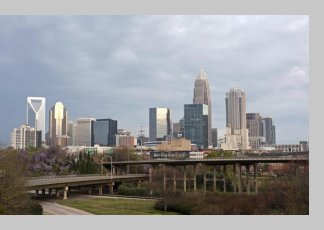 ...The report provides an outlook on real estate investment and development trends, real estate finance and capital markets, property sectors, metropolitan areas and other issues.

The report is based on survey responses from more than 1,000 real estate professionals.

The rankings of markets to watch is based on how respondents view real estate prospects in each city for investment, development and homebuilding.

In those three categories, Charlotte ranked 17th, 18th and 13th, respectively. Charlotte made the biggest jump in the homebuilding category, rising from 19th, or "fair," last year to "good" this year.

"Growth next year will be faster as the large service sector, including professional and business services, expands consistently," the report says of the Charlotte market. "Well above-average population growth bodes well for gains in health care, consumer industries, and housing. Charlotte will outperform the country as a whole in the near term."

The report also notes Charlotte has the second-highest five-year projected growth in the age 20-34 population, or nearly 15%.

"That is an impressive number," says Stephen Blank, a senior resident fellow for real estate finance at the ULI. "That is a number that gets people's attention. It's a great statement for the city." ... Read the full article
here
Source: "Charlotte ranks 16th in Urban Land Institute real estate report" Charlotte Business Journal online, 11/20/2013