Taking baths is a great way to relax, but did you know that you could actually detoxify your body that way as well? Most people know that putting Epsom salts in their bath is a great way to soothe sore muscles, but the benefits of bath salts go much further. Bath salts, including Epsom salts and sea salt, pull toxins from the skin. Apple cider vinegar and bentonite clay are also popular detoxifying bath additions.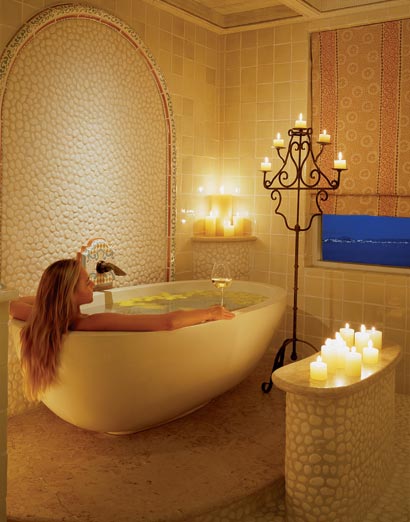 To truly experience detoxification to its fullest, you should be prepared to be able to rest and recuperate afterwards. After soaking in your bath for half an hour or so, making sure to drink water throughout if thirsty, climb into bed and get under the covers. Stay there for at least thirty minutes. You may begin to sweat- this is your body purging toxins. If you can, take a nap. You might experience mild cold or flu like symptoms the next day- this is normal and is part of the process of detoxification in the body. Simply drink plenty of liquids and get as much rest as possible. If you need something moisturizing, use food-grade oil on your body, never lotions.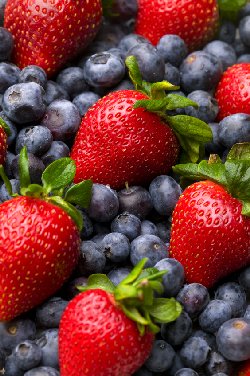 We all know that antioxidants are one of the greatest things that food has to offer...well, at least, one of many important nutrients we stand to gain from eating whole, healthy foods. Antioxidants are known to help prevent cancer, lower blood pressure, slow (and perhaps even prevent) the aging process- both internally and externally- and generally do the body a whole lot of good by sweeping up free radicals and escorting them out of the body before they can do any damage. So, where to find antioxidants in their natural state? Let's take a look:

Fruits: Berries, especially blueberries, cranberries and blackberries, are rich in antioxidants. Other good choices include apples, cherries, grapes, and tomatoes.

Vegetables: Spinach, broccoli, carrots, and artichoke hearts are all high ranking options. Serve with garlic for even more antioxidant power!

Beans/Legumes: Black beans, pinto beans, and red kidney beans are all great choices.

Nuts: For health benefits, choose raw and unsalted almonds and walnuts.

Whole Grains: Look beyond wheat to bulgur, quinoa, and amaranth for new grains your diet.

Tea: Green tea is very high in antioxidants and can be mixed with other herbs for boosted health effects!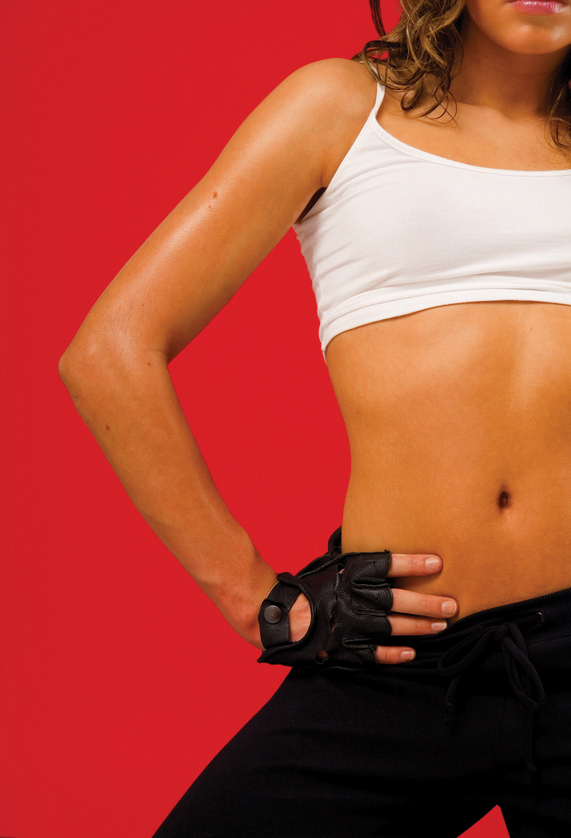 You know it makes you feel younger, and has lasting health benefits; but did you know that fitness can actually make you look younger too? Research has demonstrated that stress speeds up the aging process, and wears the body out faster, which will surely show in the form of wrinkles and loose skin.

By exercising at least 15 minutes per day, we are reducing the tension in the body and releasing the relaxing endorphins. We are also promoting blood circulation - another factor in keeping skin vitalized and collagen levels healthy - in turn keeping skin firm and young looking.

Another youth-giving benefit of exercise is that it rids the body of toxins by sweating them out. The toxins, or free radicals, are believed to affect faster aging of the cells so naturally, sweat-inducing exercise will help your body shed these toxins faster, promoting more youthful cells.

Added bonus: When we head to the gym regularly, we are more conscious about our water intake - and staying hydrated is essential to looking and feeling young.


You might think that the statement "water is the source of life" is an overstatement, but if you take a closer look at your body's make-up and function, you'll see just how true that is. As a human being, you are seventy percent water. If you lose even two percent of that, your body's ability to function and perform begins to drop off.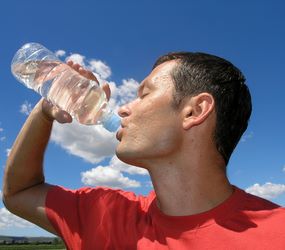 What happens when you're dehydrated? Well, your brain won't work properly; you'll have difficulty regulating your body temperature; your kidneys will cease to function, backing toxins and waste into your body; you will eat more, thinking that you feel hungry; your body will not utilize stored fat; your skin will get dry and begin to sag; and you'll begin to lose muscle tone. If you find yourself thirsty, then you're already behind schedule on keeping yourself hydrated, so carry water with you and drink it often!



In this Issue:

Contact Information
Name



Phone
My Website

---

At Home Facial Masks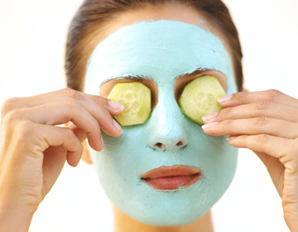 Pampering yourself can be easy and affordable when you use what you already have to create luxurious and beneficial facial masks. Mix up a mask that meets your skin's needs, and then plan on kicking back and relaxing. You might consider a cup of hot tea or a hot foot soak to go along with your at-home spa theme.

Dry Skin: Mash one banana and add a five tablespoons of ground oats and a tablespoon of honey. Apply to damp skin and leave on for about twenty minutes. Rinse off with warm water.

Oily Skin: Mix one egg white, half a cucumber and one teaspoon of mind in a food processor or blender and then refrigerate for about twenty minutes. This mask can be left on for fifteen to twenty minutes and rinsed off with warm water.

Blemished Skin: Mix chopped tomato, a tablespoon of instant oatmeal and a teaspoon of lemon juice in a blender until mixed. Let mask stay on skin for ten to fifteen minutes and remove with a warm washcloth.

Tired Skin: Mash five ripe strawberries, a few teaspoons of heavy whipping cream and a teaspoon of honey together an apply to face. Leave on for half an hour and remove with a warm washcloth.

Make Your Own Coffee Scrub
Many of us like to begin our day with a hot cup of coffee. Instead of tossing out your coffee grounds, why not use them to prepare an invigorating coffee scrub for your body? This homemade coffee scrub is a great exfoliant, helps in better absorption of moisture, and because of the caffeine content, is good treatment for cellulite and varicose veins.
Ingredients
* Organic coffee grounds
* Salt or sugar (according to your preference)
* Foaming Bath Butter

Preparation
* Brew your coffee
* Mix remaining grounds with the sugar or salt.
* Whip the bath butter with a double bladed mixer.
* While whipping, gradually add the salt or sugar.
* Keep whipping until the sugar or salt has saturated.
* Continue to whip the mixture, adding more salt or sugar so that there is some residue from it remaining.

Application
Apply the scrub in the shower, massaging it into your skin in circular motions. Follow up with a good moisturizer.

Caution: Use this body scrub within 20 minutes of preparing the brew to prevent oxidation.