New Year's Greeting
Dear Creative One,

Happy New Canvas, Blank Sheet of Paper, Empty Stage, First Strum on Your New Lute, Vacant Jell-O Mold and Other Things in Wait of New Beginning.. 

2007 is the year of believing. (I just made that up - so I suppose it would be a"make believe" celebration). So make believing your theme. If you want.

"Dreams are like the paints of a great artist. Your dreams are your paints, the world is your canvas. Believing, is the brush that converts your dreams into a masterpiece of reality." ~anonymous

Okay... Step one: Dream
So my first dream is to re-do my website and make it a little more imaginative. So I believe that when you click here..a little bird will animate my artwork.. 
WOW... thanks.
Step Two: Believe
This is the year of believing.. believe not just with your mind, but add your emotions, your senses and your actions. And then assume.
Step Three: Act as if.
If you don't believe me that believing works, try making a dream board. I was pretty much of a cynic until four of them had uncanny results. Uncanny, I tell you.  If you are making a dream board this year, find tips for making it more powerful by spending the $5 to watch The Secret which explains the law of attraction. The Secret even mentions the use of Vision Boards (same thing) and how powerful they are to manifest wishes. But don't forget to add the step The Secret leaves out. See  a Dreamboard example by Jenn also at that link.

Okay, enough propaganda. How are you? Did you make it through the holidaze okay? I did, but just by the tinsel on my chiny chin chin. I wrestled with a brutal cold, three Christmas-past ghosts, two stale fruitcakes, and a TV with a rather grim report. And yet, connecting with friends and loved ones seems to get better and more meaningful every year -  same be true for you. Finding your own tribe of people is so very important.

There is so much to look forward to.


New beginnings are creative electricity and the new year happens to be a BIG new beginning. It's hard to fool me.  There are some ideas in this Muse Flash: to inspire you, to creatively say good-bye to last year, and to empower this first week with vision, intention, watts to set the gears going for a new year with high creative voltage. So enjoy, imbibe and thanks for clicking it open.

For those of you interested in the Kaizen-Muse Creativity Coaching Training or seeing if this original model of creativity coaching is for you visit here.

An all day Muse workshop is happening Feb 3 in Santa Barbara.!!! I can't wait!

The Muses are going east this Spring and Fall with retreats at Spirit Fire Retreat Center in rural Massachusetts. The Spring retreat includes an optional two extra days for people interested in learning how to facilitate Muse Groups. The Fall Retreat is immersing yourself in the Ten Anti-aging Potions (and a Spot-Remover). More on Retreats here.

Please email me if you have questions.

Muses dispatched to you this new year and all year and next year and especially on Mondays,
Jill
Muse Hang Out Blog: Midlife Crisis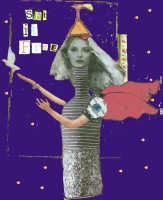 Year's Ending Things to Do
Art: Set it Free - Mixed Media and a Martini Glass by Jill Badonsky

Hey wait, let's take one last look at 2006. The creative process can be instrumental in bringing more meaning to our existence by framing experiences before we let them go and don't look back. Here are three short exercises that elevate our existence to one of special acknowledgment or even one of poetry.

One
For the past twenty years, my end of the year ritual is to have my own awards. In my journal I determine a man of the year, woman of the year, poignant moment of the year, movie, book, and dining experience of the year, vacation of the year, learning experience of the year, I acknowledge, people I met, people I released, and when joy seemed prevalent. This reflection deepens the experience of the year and makes it fun to run across these journals and remember what I found compelling about each year. I capture things I would have completely forgotten. I encourage you to start this as your own ritual and share it with a friend. In later years it will be a treasure. Scrapbookers can take it to a new level. I prefer doodling.

Two
Number two is two parts. First write a quick list- little thinking, lots of speed - about events that happened for you last year. Everything goes.. nouns, adjectives, verbs, exclamations, thoughts, disturbances, random acts of nonsense, profundities, fundities, dities... everything.. doesn't even have to make sense. Second, on another piece of paper make a tapestry of your list starting sentences with It was a year of... there was, it was. For instance: It was a year of Montana women, Chicago Sun and Italian gelato, There was sadness and release and a lot of elbow grease, There was sushi. The liberating fun of poetry is juxapostioning unrelated items in the same sentence which can give your writing a a quirky brilliance and wrap last year in artistic thought. This exercises preserves events in poetry, exalts the good moments and can serve to release a bit of the difficult ones. Give it a try.

Three,  Shift to 2007
Do a repeated completion with the following incomplete sentence:
I'm looking forward to...
Repeat each time and list lots of things even if they don't make sense. This excavates intention.

Four .. okay four not three.This just in.
Write a This I Believe essay, or collage it, dance it.. no really.. try dancing what you believe, sing it.


How I made it through the holidaze: 
I laughed away the seasonal blues reading Amy Sedaris's new book..  Eat, Pray, Love by Elizabeth Gilbert which comes out in paperback this month, is brilliant and funny. I spent time with friends, new and old...laughing. Water color painting and chocolate was involved but in separate incidences. Laughing is a good way to spend January.

There's an old Chinese saying that says "It's okay to wake up laughing." I pretty much think we have to laugh . especially about when you land in  midlife .  Believe me.

If you're a writer, reading fills your reserves and if you're a creative person, well, reading good writing can inspire whatever craft your soul is steering you toward because you are feeding your mind with creative juice that interacts with connectors, associators, convergers and divergers of thought. It's technical, but it's true, believe.
Other good reading can be found on blogs:
Check out Embrya DeShango's blog http://singdammit.livejournal.com/
Good visuals can be found on sites and blogs too
Beauty Beyond Believing
Cheryl Finnley's jewelry http://cherylsjewels.blogspot.com  
Okay now write and make your own stuff.. starting with a daydream and a belief on a walk.

My new year's resolution is to give up new year's resolutions (well, I've never really made them) and follow my creative intuition daily (which I do anyway).Making a resolution that is already happening is the best way to do it - it's a success experience. Resolutions often come from a linear place, intuition comes from a wise, heartfelt, soul informed place. 

Here's what you can do with new years resolutions.. make a bunch of words from combining the letters of "new years resolutions" differently and then use some of those words to create a poem or piece of writing. For a very abbreviated example: "lute," "so", "sun," "reason", and "west" are words made from some letters from New Years Resolution. So I might start a writing with: The reason I stand facing west when I play the lute is so the sun...
Now you try it. It's just a different way to start writing and a different way to use new years resolutions than the usual - which might be considered creative.
website makeover

Dear Muse: Kaizen-Muse Creativity Coaching Tools for Real Letters
Dear Muse,
Once upon a time I sewed prolifically. I could sew ANYTHING. I even won awards for costume design and sewing.... I used to sew wedding gowns and tuxedos. Now that I am in my 50's I find that I no longer want to sew and I have so many feelings now about this. I feel guilty mostly. And I feel sad  for the loss. I wish that I was still that person. I don't know If it is menopause or what??? Or perhaps, there is no longer a challenge because I feel as though I have sewn EVERYTHING already. I even taught sewing and tailoring and have designed and sold sewing patterns throughout the world..... It is very confusing to me. I have never stopped to put my thoughts  into words this way. Especially To share my thoughts with someone seems strange. I would be grateful for your thoughts and wonder if this is common.
Blessings, Janet
Beam yourself here for the advice from the Kaizen-Muse Creativity Coaching Site

Got a creative dilemma personally, at work or existentially? Try the Dear Muse.

Dear Muse Link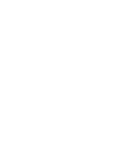 Recommended Links and Happenings
Muse Facilitator and Kaizen-Muse Creativity Coach, Laurel Aston has a full schedule of Muse Events for people local to Mountain View as well as anyone with access to a phone. Check out her website: http://sparkingart.com/schedule.htm

Sophia Center in Montana has an annual retreat for women in February. Last year it was in my list of very favorite events. See http://www.sophiacenterofmontana.com 

Check out Karen Caterson's Square-Peg People Site

The Artella Daily Muse  - the only daily creativity newspaper in the universe - is featuring a special new column through mid-January.  "The Daily Muse Book WeViews" are book reviews written by the Artella Community and Daily Muse readers, just in time for winter book-snuggling, New Year's resolutions, that "running late" gift-giving that you may still be doing, and all around good literary cheer.  Sign up for a free two-day subscription to the Daily Muse.
Jill's monthly creativity portal column