Summertime...livin' is ...
...joyful! These are a few happy 5th grade graduates I celebrated with last Friday!

Tuesday, as I came up the sizzling steps of the 96th St./Lexington subway exit, the squeals of toddlers was irresistible. I stopped, with several others, and watched preschoolers in red camp shirts romp in the sprinklers. For a moment on that 95 Fahrenheit sidewalk, we could not pull away from their sheer delight in their bodies and their physical life.

Root Chakra, as the 1st of our 7 spinal energy centers, governs physical and material survival, or "health and wealth." These children were completely, totally, supremely healthy and wealthy. Rooted in the sureness of having their physical needs met, their groundedness was magnetic.
Reach Out And Read - to kids in hospitals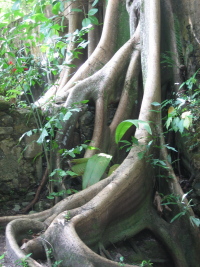 Muladhara: "Root Place"
Whether during Root Chakra's formation in the prenatal months and first year of life, or thereafter, threats to physical survival will unbalance Root Chakra. Imbalance often manifests as difficulties managing food or money - overweight, underweight, hoarding, overspending, or a swinging between extremes.

Audrey Hepburn hid as a child in bombed-out cellars of WWII, surviving at one point on tulip bulbs. She claimed that ever after in her life, her response to stress was to cease eating. Many of us have the opposite response; when threatened we create a bulwark of comfort foods as though to stave off danger, but it does not do so.
Yogaworks Holistic Health Counselor Angela Wu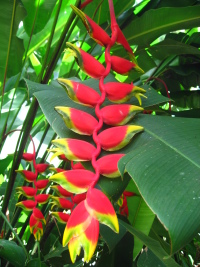 Postures, Mantras and Yantras for Root Chakra
Standing poses grounded in alignment improve the strength of Root Chakra. Further, Mountain Pose and "Samasthiti" Even Standing, are the postural blueprints for every motion we make. Attention to posture in daily living does the most to balance this primary energy wheel. Take your postural awareness from class and into your day.

Red is the color at the base of the spine. The Yantra, image, is a golden square; a solid foundation squarely planted upon the earth. The vowel sound "Oh" releases the blockage or demon of Fear. "Lum" invokes the strength or energy of Root Chakra. The affirmation is: "I have the right to be. I have the right to have." This is your birthright to claim. Take firm pleasure in your physical presence upon the earth.
Esprit Wellness Center: Chiropractic & Massage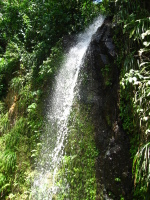 Forward to a Friend
"Sangha" means Community and it's how I envision Yoga in the world. In this I am only following the lineage of Yoga's 5 millenia seeking to unite the world in peace, or union, from its root "yuj" - "to yoke". Life can never get boring with an exciting enough goal!

I do not share my email lists, and you can Unsubscribe anytime. I hope, though, that you'll instead Send to a Friend. And I always welcome Reply messages!

Peace, joy, shalom.

Maha shanti, much peace.

Namaste, Mary
Landmark Education - for Powerful Living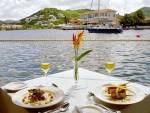 Feb. '08 Caribbean Retreat!
I have booked the dates and place! Feb. 16-23 is my 7-day Tropical Escape! Check out: Harmony Suites Resort in St. Lucia. Pool; A/C; dock; beach; dining; trips; shops; and Yoga! For Beginners through Intermediate/Advanced so you can totally bring friends & family. Flyer to follow shortly.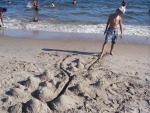 Summer Weekend Retreat
Stay tuned for a Long Island weekend in August; Yoga, swimming, relaxation, finding the creativity within.

See also Sacred Site retreat up the Hudson in a Monastery on a weekend this summer or fall!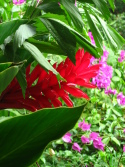 Amma: The Hugging Saint
In July, Amma, Mata Amritanandamayi, "the hugging saint" known for her humanitarian work that has been compared to Gandhi, King and Mother Teresa, comes to NYC for 3 free public days at the Manhattan Center, 311 W.34 St. at 8th Avenue. Experience her "darshan" or wisdom, of her healing, embracing hug.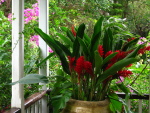 Classes in Summer
Classes continue:

Yoga Works East Side Fridays 10:45 Ishta Level 1.

NY Health & Racquet 23 St. Tuesdays 1-2PM Vinyasa Flow Open.

In summer, check for sub dates as I will be away certain weeks.

HRC: July 3 & 10: Adam David.
YW: July 13 Cathy Lilly, July 27 Ann Mosca.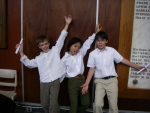 Reach Out and Read
My friend Sara reads a couple hours each Wed. afternoon to kids at a neighborhood hospital. This great literacy program provides reading lists and gift books for kids. Have you spare hours or dollars to share?