Sun Seeking in St. Lucia this February
Steam steeps from city sidewalks ... we sigh with relief entering a cool building, even a chilled bus or subway. The city sizzles and seethes, and it's hard to believe we will be shivering brief months from now. But yes, Labor Day, Hallowe'en, Thanksgiving, one month each, and then, winter Holidays. And the bitter January and February months are upon us.

My heart radiates a golden glow just knowing I have my plane tickets, and my Caribbean Retreat February 16-23! Come join me on the gorgeous, friendly island of St. Lucia for a delicious weeklong Yoga party in midwinter! See web link below. Bring friends; all levels are suitable as I'll give 3 levels of classes. The earlier you register, the earlier you can find flights and then glory in the plans of your winter escape, when the winter winds begin to bite.

Seek the Sun - within and without!
Mary's St. Lucia Retreat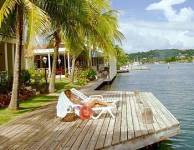 Solar Energy in Our Solar Plexus
Within us burns a sun of energy; it is our 3rd Chakra or "wheel" in Sanskrit. It resides at our navel and solar plexus. "Manipura" means "lustrous gem"; its element is fire; its color is yellow, with a red equilateral triangle pointing downward as its yantra or visual image, symbolizing its foundation upon the 1st 2 Chakras. The right to Act follows our solid claim on our rights to Be, and to Feel.

The confidence to act on our choices, and take full responsibility for the results, is power. Shame is its block, or demon, as formed in age 18 months to 4 years, when our explorations of power frequently meet undesired consequences, or indeed anytime in life. Doused fire chakra can look like timidity or apathy, or depression. It can also simmer as aggression, blaming, and bitterness.

"Aaaaahhhh" is the vowel sound that releases pent-up fire or shame. "Ram" (sounds like RRRRum) burnishes this gem: sound it and direct its energy into the navel, while affirming "I have the right to Act."
In-depth Chakra book "Eastern Body, Western Mind" by Anodea Judith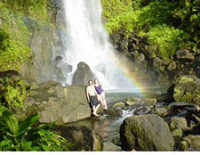 Sources of Light
The Yoga world continues to expand and so many wonderful things are going on. Want a comprehensive list of happenings in the New York Yoga world? From Thai Massage to Tibetan Heart Yoga, Deepak Chopra to Kirtan to Yoga for Peace events, NYYTA links studios, teachers, students and devotees into "sangha" or community. Union is power.
NY Yoga Teachers Association-Calendar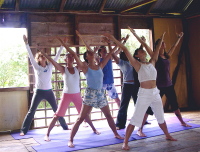 Landmark Education
"Living life powerfully and living a life you love" is the promise of Landmark Education. Having done their powerful curriculum, I affirm their promise: you can have anything you want for your life, and your world. Anything. Spiritual, physical, and so much more. First week after the Forum I am accessing Yoga positions that formerly eluded me - an unexpected side effect. Yes, we all, even Yogis, can bear fresh glimpses from new angles and perspectives. There is an introductory evening near you, and now an online intro too.
Landmark Online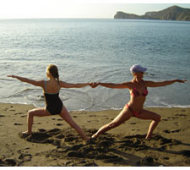 Please Forward
Please feel free to Forward, Reply, or Unsubscribe. I always welcome feedback.

I respect your privacy and do not share email lists.

Maha Shanti - great peace! Namaste, Mary
Mary's Website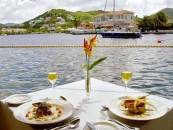 The Sun Within Us
Marianne Williamson, "A Return to Love":

Our deepest fear is not that we are inadequate. Our deepest fear is that we are powerful beyond measure. It is our light, not our darkness that frightens us. We ask ourselves 'who am I to be brilliant, gorgeous, talented and fabulous?'

Actually, who are you not to be? You are a child of God. Your playing small doesn't serve the world. There's nothing enlightened about shrinking so that other people won't feel insecure around you. We were born to make manifest the glory of God that is within us.

It's not just in some of us; it's in everyone.

As we are liberated from our own fear, our presence automatically liberates others.
Seneca
It is not because things are difficult that we do not dare, it is because we do not dare that they are difficult.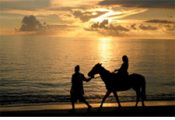 Saint Paul 2 Timothy 1:7
For God did not give us a spirit of timidity, but a spirit of power, of love and of self-discipline.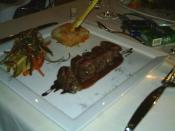 Anais Nin
And the day came when the risk it took to remain tight inside the bud was more painful than the risk it took to blossom.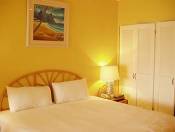 Ralph Waldo Emerson
What lies behind us and what lies before us are tiny matters compared to what lies within us.