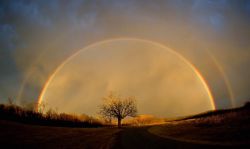 Anahata - Heart Chakra
"Unstruck" is the literal meaning of Anahata, the name of the 4th or Heart Chakra. It evokes the eternally resonating, never-beginning, never-ending Sound or Vibration that created the Universe. AUM, says Paramahansa Yogananda, became Amen, Om, Hum, Alpha and Omega, and it is the energy of Love that created and sustains the Universe and every iota of life, or love, in it.*

Whew. That would make OM the Holy Spirit. That would make OM the Word. That would make OM the endless song our hearts sing. Eternally. No end, no beginning. That would make our every breath and heartbeat a tune and drumbeat of the eternal song. That would make our very life a Song, and us all part of the divine Singer.

And the goal of meditation and prayer, to calm the mind, is to simply and gently "Hush" the mind so that we can hear the Song we are singing within our hearts.
Yogananda's Writings and Teachings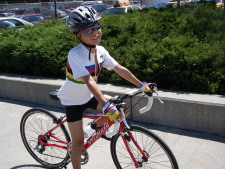 Pedal for Peace: Sept 23 ~ My 48th Birthday
This Sunday Sept. 23 I turn 48, a great round number in Chinese astrology's 12 year cycles! On that day I'm cycling for peace with my son and husband, each of whom has his own perfect 12th cycle birthday approaching! A perfect cycling day for peace. Won't you join us and the many others riding the Cycle of Peace to end war in Iraq?

The ride begins at noon at Cherry Hill by the Naumberg Bandshell in Central Park. It's a family-friendly 15 miles up Central Park and Harlem, returning Riverside Drive. It is volunteer guided, police approved, and monitored for safety. Children under 18 ride free; $40 contribution per adult rider; $25 for students and low income riders. If you cannot ride but would like to sponsor a rider, the online form lets you designate your rider's name.
Sponsor or Ride With Us!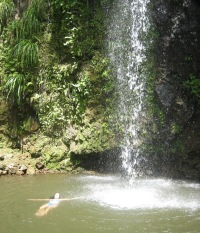 St.Lucia Retreat
Feb 16-23 come relax on beaches in St. Lucia, swim in waterfalls, practice morning and evening Yoga! Bring your books, sunscreen, sunhat, swimsuit. Bring your camera, bring a friend. Bring your family; I am. Beginners to Advanced welcome; I'm offering 3 levels of classes including Restorative. Do Yoga twice a day or twice all week - have a great vacation in Paradise at your own pace, with your own friends, or with new friends.

Harmony Suites has great amenities, pool, restaurant, and beach: details in link. Questions? Email me or call our retreat coordinator, Trish, she's there for you!
See the Retreat Details & Register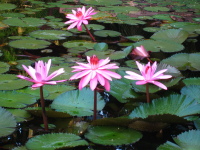 GoodSearch and now GoodShop
Use Goodsearch as you would use Google, and every search donates a penny to your chosen charity. Now you can Goodshop too, by clicking through to online merchants - Gap, EBay, Fandango, iTunes, Barnes & Noble, 800 Flowers, Apple Store, Amazon etc. Raise funds for charity with every purchase. The Goodsearch page shows what percentage each vendor will donate when you enter their site through the Goodshop hyperlink. So set your browser's Home page to Goodsearch! Give while you shop!
Make Goodsearch your Home Page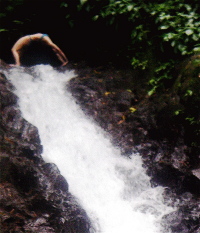 Opening the Heart for Healing
Heart Chakra spins at our heart center; its color is green and its Yantra is a blue 6-pointed star, one triangle pointing up and another down, a perfect balance. It governs the air element, so lungs and colon are impacted by its blockage. A collapsed posture compresses Heart Chakra, one reason why Yoga can help lift depression. Yoga's focus on alignment, breath, and flow can physically rebalance this center.

Anahata offers Compassion, Love, and Healing. Its developmental stage is age 4 to 7, and its demon is Grief. The vowel sound "aay" peels away this demon. "Yum" its seed mantra empowers the Heart Chakra.

Affirm "I have the right to give and receive compassion, acceptance, healing." Consider actions of giving and receiving love as healing tools. Consider Marianne Williamson's suggestion: "We are not held back by the love we didn't receive in the past, but by the love we're not extending in the present." Then consider what you are willing to let go of ~ so your hands and heart are able to receive.

Here are a few books which all explore wonderfully the healing power of the compassionate heart. Links here or in sidebar.

- Marianne Williamson "A Return to Love"

- Tara Brach "Radical Acceptance: Embracing Your Life With the Heart of a Buddha"

- Elizabeth Gilbert "Eat, Pray, Love" painful, playful and profound

- Masaru Emoto "The Hidden Messages in Water" amazing photographs of water crystals exposed to different sounds, words, images, music, in all languages

- Geshe Michael Roach "The Tibetan Book of Yoga" with its TongLen Meditation (see link at side article)

"A Return to Love" by Marianne Williamson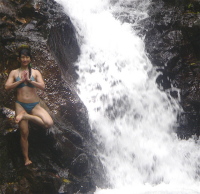 Healing With Sound
Nada Yoga is the Yoga of vibration, or sound. Kirtan is the call and response song chant form of Nada Yoga. Here are 3 Kirtan events and 2 others. Enjoy!

1) Sept 16, Sunday, 7pm (Doors 6pm): Chanting with Krishna Das. Special Guests Baird Hersey & Prana. Church of St. Paul & St. Andrew: West End Ave. at 86th St., New York City. $25 Cash Only. Tickets may be purchased at Dharma Mittra Yoga weekdays 10am-6:30pm, weekends 12-2pm. DMY: 212-889-8160, 297 3rd Ave./23 St. Please note that tickets are non-refundable. $25 in advance/$30 day of the show (children under 12 free). Seating at the church is in the pews (benches with backs). There is minimal floor seating in the front of the stage. Bring your pillow.

2) Fridays, 8:30pm: Oct. 12, Nov. 9, Dec. 14: Kirtan with Shyama and Friends. Dharma Yoga Center, 297 3rd Ave./23 St. "We've been having such a sweet time singing the Names together on these Friday nights! Optional donations are gratefully accepted."

3) Fridays, 8:30pm: Oct. 19, Nov. 16: Hanuman Chalisas, Dharma Yoga Center, 297 3rd Ave./23 St. "Everyone is welcome to this monthly evening of chants at DYC. Several people will lead the group singing sing the Chaleesa—40 (short!) (but potent!) verses praising Sri Hanuman—together eleven sweet times! If you wish to, please do bring along no-egg vegetarian prasad to (snacks) share at the end and/or flowers for the puja (devotional offering). All money donations will go to the Yoga Center, with gratitude. Word sheets provided." DMY: www.dharmayogacenter.com

4) Yoga and Voice: workshop at Yoga Works West Side, Friday Oct. 26, 7:30-9:30, with Julie Blumenthal and Anna Dioguardi. See link at sidebar.

5) Also upcoming this week, an evening's Introduction to Resonance Repatterning, Thurs. 9/20 from 7-9 PM at META Center New York, 214 W.29 St., 16th Floor. Healing with frequencies: using sound, light, color, breath, movement, energy balancing. Suggested $10 donation. Sounds fun, and if you check it out please share! - as I am at the theater that night! Additional R.R. info at: www.repatterning.org
Sept. 20 Resonance Repatterning Intro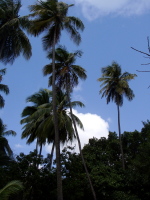 Photo Credits; Forwarding
Photo Credits this issue: Doug O'Neill, Karen Lee, Trish Perkins, Charles Lee, DMY.
Please Forward to any friends who may enjoy; Reply directly to me; Subscribe or Unsubscribe below. May peace bless you, and passion fuel your path.
Shanti, Mary
Mary's Yoga Site~retreats, pics etc.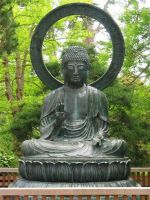 AUM as the Word
*"'These things saith the Amen (the Word, AUM), the faithful and true witness, the beginning of the creation of God' - Revelations 3:14...'

"AUM of the Vedas became the sacred word HUM of the Tibetans, AMIN of the Moslems, and AMEN of the Egyptians, Greeks, Romans, Jews, and Christians. The meaning of AMEN in Hebrew is 'sure, faithful.'"

Paramahansa Yogananda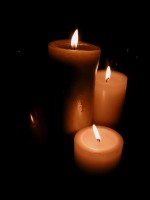 "Open Mind, Open Heart"
The contemplative tradition of Christian meditation, which mirrors eastern meditation, has always existed and thrives today. Centering Prayer goes deep within and into quiet using a sacred word repeated as needed, for a one-pointed focus.

Father Thomas Keating's book of the above title is an excellent guide; there are Centering Prayer circles near you as well. See Links below.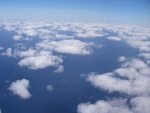 "Celestial Physician" Healing Mantra
Dhanvantre was a historical Indian physician so revered for his healing, we chant his name to awaken our innate healing forces. Direct healing energy to the person or situation you are blessing, with:

"Om Sri Ram Dhanvantre Nahama"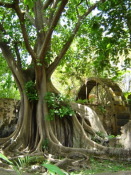 Markandeya Mantra for Health & Longevity
There is a moving tale of a prayed-for boy, Markandeya, who was destined to return to heaven on his 16th birthday, and who chanted this prayer, and was granted a reprieve.

"Om Trayummbakam Yajamahe, Sugandhim Pushti Vardanam, Urvar-Ukamiva Bandhanan, Mrityor Muksheeya Mamritat"

"O three-eyed Lord Shiva, shelter me. Bless me with health and immortality, and sever me from the clutches of death, even as a cucumber is cut from its creeper!"

The "Healing Mantras" book above gives pronunciations for this and other great mantras. Many musicians' CDs sing them, too. Jesse Anant's "Mantrica" has my favorite rendition of the Markandeya mantra. Link to Barnes & Noble through Goodshop, and donate too!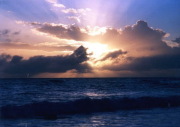 Metta "Loving Kindness" Meditation
Metta in Pali means Loving-Kindness. This Buddhist meditation blesses the giver and the receivers.

1) May I be safe, may I be healthy, may I be happy, may my heart be light.

2) (To a Beloved) May you be safe, may you be healthy, may you be happy, may your heart be light.

3) (To a Stranger) Same

4) (To an Enemy) Same

Use any blessing words, but use the same words for all 4. Feel your heart expand outward. This Metta practice is profoundly healing for the one offering it.
For TongLen Meditation: "The Tibetan Book of Yoga" Exercises 1-3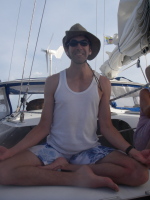 Classes
Yoga Works East Side: Friday 10:45-11:45 Ishta Level 1

New York Health & Racquet Club: 23 St. at 6th Ave, Tuesday 1-2 PM Open Vinyasa Flow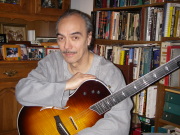 "Garden of Dreams" ~ 4th Raul Aranas CD
My talented musician- director-actor husband Raul has composed his latest of 4 original CDs. "Zen-In" was an instrumental for my Yoga classes. "I Thought Of You" and "Flamingo Nights" are Folk Jazz, and this latest is a full-length World Jazz tone poem of many colors! Get them on his website, available along with his cover of classic Western tunes called "Tenderfoot".