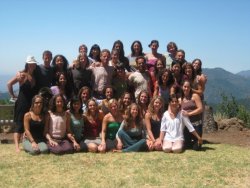 Licensed to Fly!!
30 dedicated pilots from around the globe, including Australia, Mexico, China, Hong Kong, some traveling nomads, and myself, completed our rigorous and transformative AcroYoga® teacher training up high in the mountains above Santa Barbara this past month, in Mother Nature's loving arms.

Literally "high union" in Greek and Sanskrit, AcroYoga®: "blends the spiritual wisdom of yoga, the loving kindness of Thai massage, and the dynamic power of Acrobatics." I am in love with its playfulness, empowerment, freedom, healing, and sheer joy, and delighted to now be licensed to transmit it.

My First Flight: Thursday 7PM AcroYoga® Therapeutics with co-pilot Will Nagel at Om Factory starts next week Sept. 4! Come taste the loving touch of communal yoga and Thai massage. You will learn to safely base, fly, and spot, and view your yoga practice from an entirely new angle! No partner necessary. All levels welcome! Om Factory at Links below.


What IS AcroYoga®?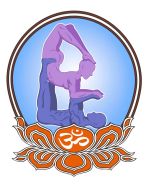 Ishta Center Acro Workshop
I'm planning an AcroYoga® Fundamentals workshop in November at Ishta Center, studio home of my teacher Ishta Yogiraj Alan Finger! So Ishta students and teachers, let Julie and Sarah know if you're excited over the idea! Watch for it on the Ishta site for date, time, and registration. And - Pass the word!

AcroYoga® Fundamentals workshops are a great way to introduce friends, family - and yourself - to a new, exciting, sometimes initially intimidating practice, in a completely safe, harmonious, joyous and healing group setting.

My workshops and classes will be listed on www.acroyoga.org by next week. You can already reach me at my additional email address now: mary@acroyoga.org

Ishta Center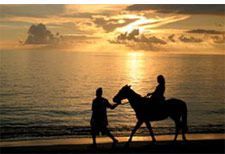 Love & Light in Paradise
Valentine Week 2009: February 14-21 in St. Lucia, Caribbean! Plan your winter escape now, and begin enjoying that delicious box of chocolates to yourself months in advance!! My team of fellow teachers Dilshad Keshwani, Anna Dioguardi, Becca Krauss, and I will offer four classes daily including Meditation/Pranayama, Vinyasa, Restorative and AcroYoga®. Free time each day to explore the many beauties of St. Lucia, sleep in the hammock, book a massage, or play on the beaches!

Registration at Tropical Escapes will be up next week with downloadable flyers to pass on to friends. No travel buddy is required, but the more the merrier ~ and our 4 teachers can accommodate all levels from beginner/senior to Jedi warriors. Come be love warriors for peace & light, on the sand, in the rainforest, in the ocean, by the pool! English speaking, unspoiled quaint St. Lucia has two airports, and several major airlines have direct and 1-stops as well as other flights.

St. Lucia in February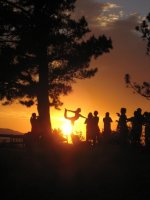 September Classes
*Monday: Restorative at Ishta Center 11:15
*Tuesday: Vinyasa at NYHRC 1:05
*Thursday: AcroYoga® Therapeutics at Om Factory 7pm
*Friday: Restorative at Yogaworks ES 10:45
*Friday: Flow & Restore at Om Factory 12:45

I am handing over my Wednesday Basics classes at Ishta Center to our senior Ishta teacher, the lovely Sarah Platt, whom the students will love and be blessed to have.

All the above classes are 60 minutes except Thursday Acro which is 1 hour 45. Studio information is in this ENewsletter's Links.

My Classes Page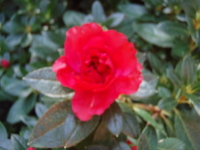 Photos; Please Forward; Privacy
Photo thanks to Greg, Kathryn, John, Trish, Doris, Nikki, Emily, Sandy, myself, and public domain.

Please forward to anyone you feel may enjoy; Respond at anytime, Unsubscribe below at any time, and know your email privacy is sacrosanct with me.

Bliss, joy, lightness in your journey.

Shanti, maha shanti,

Peace, Mary

Mary's Website

Chakra Rock CD~Live!
My Acro pal Nikki performs her new rocking Chakra CD with her partner Joy THIS THURS. 8/28 at Arlene's Grocery, 95 Stanton St. 8:30, $8 cover charge. She and my other buddy "Ace of Base" Jake will perform an Acro flow during the evening! Come see, come hear, come enjoy the vibes!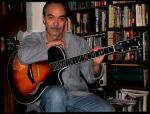 "Beast" by Michael Weller Off-Broadway
My husband Raul's theater roots are downtown New York. He comes full circle with "Beast" by Michael Weller, in whose "Loose Ends" he appeared 30 years ago!

"Beast" performs at NY Theater Workshop from Aug. 29, opens Sept. 15, and runs through Oct. 12!

"Burn After Reading"
Raul's memorable 2 seconds in the new Coen brothers' spy comedy is in the trailers! Film opens September 12, with superb performances by McDormand, Malkovich, Clooney, Swinton, Pitt. Yes, and Aranas!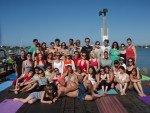 Fire Island Om Factory Weekend II: Sept. 12-14
Om Factory's Fire Island Weekend in July was a blast! Morning Vinyasa and Forrest Yoga on the pier, PM AcroYoga® & Thai massage on the beach, lots of beach play, dock scene, vegetarian chef, and friendship building. Sign up for their Sept. 12-14 weekend below, and put yourself on their great eNews list for parties, workshops, and fun events.


Yogaworks New York
Come Restore with me Friday AMs at Yogaworks! Their 2 weeks for $30 special is a great gift for your friends.

I will teach a "Feel Good Yoga" segment in Central Park's Wolman Rink on Sept. 27 for Yogaworks/NY Health Magazine's Yoga In The Park Day.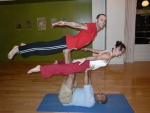 Health & Racquet Club
Fans at NYHRC: let me know if you would come to a daytime HRC AcroYoga® class, as I would love to suggest a 75 or 90 minute lunch hour Acro class to Maryann Donner, our peerless group fitness leader!