Right in the community you live in
Backyard Realty & Right in the Community
Right in the Community assists people with mental retardation and other disabilities.  They are committed to finding, supporting and creating services and programs for people with developmental disabilities that are right here in the community that we live in.  Their programs include residences for adults with mental retardation, a respite home for children and a summer camp for special needs kids.  Right in the Community (RitC) now has 18 homes open that each house 4 special needs individuals.  They currently have 2 new homes in the planning stage. 
Backyard Realty has teamed up with Right in the Community to collect various materials that they are need of as their orgranization continues to grow.  We will be sponsoring donation drives to collect the materials they need which include: toilet paper, paper towels, wet wipes, paper plates, paper cups, napkins, trash bags and much more. Click here for a complete list
We are currently in the planning stage but we will have more information as well as dates for the fundraiser soon. We hope to see you there!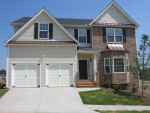 Newer home
Beautiful Home for Rent in Dallas
Wow, this is truly a beautiful home.  This 4 bedroom 3.5 bath home for rent is certainly a lot of home for the price.  The spacious kitchen comes with all appliances including a dishwasher and microwave.  Enjoy family dinners in the separate elegant dining room with chandelier.  Do you enjoy curling up next to a warm fire?  Relax in the family room on those colder winter days while enjoying a cozy fire in the beautiful fireplace.  This home features a large laundry room complete with washer and dryer.  Lastly, enjoy some downtime in the amazing master suite.  It comes complete with a his/her closet, garden tub, separate shower and double vanity!

This home is located in the Barrett Chase Subdivision off of Dallas Highway in Paulding County.  The subdivision has a large playground, swimming pool and clubhouse.  The schools in this district are McGarity Elementary, East Paulding Middle and High School.  This home is perfect for a family!  Pets are also welcome!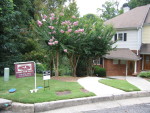 Beautiful entryway
Beautiful Townhome in Great Dunwoody Location
Talk about curb appeal!  This 2 bedroom 2.5 bath townhome has a personality all its own!  The private entry is surrounded by beautiful blooming trees and you can rest assured with the homes security system.  The warm kitchen is very spacious and opens into the dining room.  This home has a very unique fireplace.  The three open sides of the fireplace connect the dining room and family room making it perfect to relax!  The home has a finished basement that leads into the 2 car garage.  The master suite is perfect to relax in with a double vanity, whirlpool tub and separate shower.  

This townhome is located in the Highlands of Dunwoody Complex in Fulton County.  The schools in this district are Spalding Drive Elementary School, Sandy Springs Middle School and North Springs High School.  The low monthly HOA covers professional front and rear landscaping.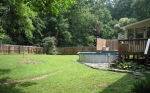 Great backyard
Perfect Family Home in Kennesaw
A great home for having fun!  One of the best features of this 3 bedroom 2 bath Kennesaw home is the backyard!  Enjoy a nice cup of coffee in the morning while enjoying the sun in the beautiful open sun room.  The sun room opens on both sides and leads out onto the deck that surrounds the pool.  Want to watch the kids swim without being outside?  The sun room is perfect for that and more, it overlooks the deck as well as the pool.  The backyard is very large and private.  It is completely fenced in, perfect for pets or younger children. 

This home has had only one owner who has taken great care of it!  It has new carpet as well as a new water heater.  It is located in the Tara Subdivision in Kennesaw.  The community has a large playground not too far from the home.  The schools in this district are Big Shanty Elementary School, Awtrey Middle School and North Cobb High School.
Beautiful Office near Marietta Square
This prestigious office is perfect for your business!  It is located just minutes from downtown Marietta Square making it the perfect location for an office!  This office has management through the business park and has its own security system.  It features several private offices, an enclosed conference room, waiting area, bathroom, break room and many upgrades.

The office is located in the Whitlock Park Office Park in building C.  The unit is the second to the last unit on the left. 
3 Beautiful Acres in Canton
This beautiful 3 acre lot in Canton is perfect for your custom built home.  You can mold it into what you want it to be!  There is a beautiful flowing creek that runs through the property.  The land is also partially wooded with nice hardwood trees.

The lot is located in Canton in Cherokee County.  The schools in this district are Liberty Elementary School, Freedom Middle School and Cherokee High School. 
Update Your Home
A home is a large investment and when you decide to sell it I am sure you want to make the best profit you can.  Upgrading your home and making minor changes can give you a large return when you decide to sell your home.  According to HGTV, a minor bathroom remodel results in approximately a 102% return at resale, landscaping at 100% and a minor kitchen remodel at 98.5%. 

Check out my articles "Add Value" and "Add Curb Appeal" for inexpenseive upgrade ideas, do-it-yourself videos and useful tools for your projects.
Backyard Realty Group
I am an Atlanta area REALTOR with a working knowledge of the real estate market in Cobb, Cherokee, Paulding, Bartow, Fulton and Dekalb counties.  Whether you are looking to rent, buy or sell I will help you by providing excellent service, care and attention to help with all of your real estate needs. 
I work for Backyard Realty Group, LLC as an Agent and Property Manager.  Backyard Realty Group LLC is a full service real estate agency that takes pride in assisting buyers and sellers as well as specializes in property and community management.  Customer service and client satisfaction are the primary goals of Backyard Realty Group.  In serving all communities in Cobb, Cherokee, Paulding and Bartow counties in Northwest Georgia, Backyard Realty Group incorporates over 30 years experience in their business - 30 years of a philosophy based upon excellent service.

Jason Tolley
Backyard Realty Group, LLC
770-315-0789, 770-974-7084
jason_tolley@backyardrealty.com
www.backyardrealty.com
www.activerain.com/jason_tolley


Read more about my services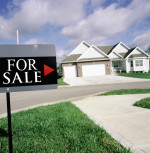 Get only the best!
Living in a HOA?
Are you living in a Homeowner's Association?  Make sure that your HOA has the best community management to help manage the day-to-day tasks of your organization.

Welcome to my Newsletter
Welcome to my newsletter.  You are receiving this newsletter because you are a friend, friend of a friend or someone whom I have done business with.  If you wish to unsubscribe to this newsletter please use the link at the bottom.  Please feel free to forward this to anyone you would like! I hope you enjoy reading my monthly newsletter and I look forward to speaking with you!

About Me
Real Estate & Home News
Median Home Values

Zillow released their 2nd quarter (April - June) Real Estate Market Report.  According to this report the median home values in our area are:

Woodstock: $194,000
Kennesaw: $185,000
Acworth: $178,000
Dallas: $142,000
Marietta: $214,000
Roswell: $287,000
Powder Springs: $164,000
Hiram: $144,000
Austell: $140,000
Smyrna: $201,000
Dunwoody: $402,000

A Renters & Buyers Market

It's a renters and buyers market at the moment.  Because of this sellers are reluctant to put their homes on the market to be sold when they need to relocate.  Stastically homes are selling for much less than they have been in previous years which is great for buyers but very bad for those needing to sell. Sellers are starting to lean towards renting out their old property and moving on to the new.  Read the rest of the article to find out the great tax benefits of doing this. 

I would be happy to discuss renting out your property with you!

Recalls

Safety recalls on home appliances and products



Business Spotlight
Trader Joe's: Your neighborhood grocery store. It's the newest buzz! At Trader Joe's you can expect to find their private line of groceries that contain no artificial flavors, no colors or preservatives, no msg, and no added trans fat.

 

They have products from all over the world at fabulous prices.

 

Locations in our area: Marietta, Norcross, Roswell, Sandy Springs, Midtown and coming soon to Buckhead. Check it out!



Contact me to get your business in our Business Spotlight!