Jell-O
Jell-O by Jill-O
Jell-O, Jell-lll-lo.. Daylight come and me wanna eat lime.

Ah, the fruit cocktail suspended mid-gelatinous sculpture - bananas and marshmallows on top - a pleaser when I was growing up. I liked red. Our moms served a LOT of sugar back then.

Consider Jell-O. Wobble, if you like. It's a funny food. I mention it because there's always room to mention Jell-O. Also because the third week of February is Jell-O week, AND because as Alec Baldwin says, watching TV is cerebrally gelatinizing. Beware of endangering your creative thinking by sitting too many hours in front of the blue-TV-screen-light. Break out of the mold. Liberate your wobble.

For an update of classes and trainings visit www.themuseisin.com Ask questions at info@themuseisin.com.

CLICK HERE TO SIGN-UP FOR THE MONTHLY CREATIVITY COACHING CALL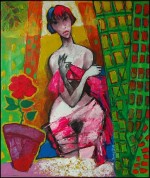 Boris's Thorny Rose
Isn't it Great That Thorns Have Roses?
Got the Economic Blues? Follow this recipe:

1. Remind yourself that your creative mind can invent more riches than any amount of money can bring you.
2. Remind yourself of how quickly buying material things loses its juju.
3. Remind yourself about the timeless fulfillment you feel when you are flowing in the creative process.
4. Be grateful that there is now even MORE reason to apply yourself to your creative passion.
5. Consider that when the barn burns down, you can finally see the sky.
6. Daydream about your creative passion - see it, feel it, hear it call to you.
7. Add 3 gallons of fun.. lighten up, lower expectations, compliment yourself.
8. Turn the TV off.
9. Begin.

Have trouble beginning? I know a BUNCH of Kaizen-Muse Creativity Coaches who can help you begin. E-mail me to test-drive some creativity coaching. info@themuseisin.com

Attend the free creativity workshop call Thursday, February 5th at 5 p.m. Pacific (8 p.m. Eastern): This month you will get a live review of some of the points from The Awe-manac's Creativity Crash Course..


Roses are Red,
I've got the Blues,
I'll write a quick poem,
And charge up my
Muse.

Creativity Prompts:
Hey.. there's a whole BUNCH of them in
T
he Awe-manac.!!!!
If you're interested in helping spread the word about
The Awe-manac
.. please write: info@themuseisin.com .


Word Pool:
Use as many words as possible, add more.. create prose, poetry, nonsense, thunderous profundities:
merely, window, extraordinary, sometimes, underneath, drawn, opinion, circle, wince, suffer, Jell-O, heckle, brighten, notorious, mailman, wave, wily, further, happenstance, belly, dangerous, ledge, arsenal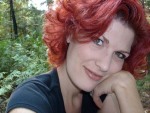 Rae Warde
Kaizen-Muse Creativity Coach Spotlight
As a certified Kaizen-Muse Creativity Coach, Rae Warde of Light Raes inspires people to make powerful choices for change. Seeing the importance of creativity as a life call, using intuition, patience, compassion, focus and openness. My desire is to help others understand and use the power of creativity in their lives. Accepting the truth that each of us is innately creative and that creativity is a divine and holy thing that can bring healing to our lives and the lives of others. I assist individuals in the process of creative purpose - whether as self expression, integrating an existing passion or through the support of individuals and small businesses looking to expand creatively.

inspiration... play... passion... artistry... imagination... light... dreams... creativity... purpose... connection... intuition...everyday is an opportunity to unwrap our present.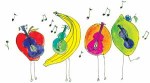 Crosby, Stilllife, Nash and Lime

Just some other stuff
WRITE ABOUT A COLOR

I held blue captive that day.
I kept it in my drawer underneath the sheer and simple.
I kept blue to myself and that day, the sky went white, the ocean orange, the blue bird red.
I took blue out and wrapped it around me to feel what blue could feel.
I felt the history of the sky unfold.
Now I knew its expanse, its gravity, its responsibility, its view, its burden.
I tasted blue, it tasted like ecru.
I smelled blue, it smelled of feathers and of flight.
I left it alone and on its own, it turned to different shades of cadmium, azure, denim, berry, satin, velvet.
It turned green in the sun's yellow and midnight as the moon turned its back.
I decided it was selfish to hoard blue, so I set it free.
It seeped out my door and in grand ceremony at once filled sky and ocean, bird and mood, and sadness and freedom, and love lost and found again, blue bells with its necessary balance of hues, purpose and song.
It was a day with blue when I remember it my mind fades to white.

Happy Month of Hearts and Love and Jell-O,
~jill-o