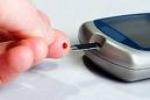 Dr. Kirk On DIABETES...
More than 25 million people in the U.S. have been diagnosed with D.M.. The American Diabetes Association estimated in 2007 that health costs related to D.M. was $116 billion.

The simplified explanation of D.M. is the bodies inability to regulate glucose
(blood sugar). Glucose is the main fuel for the body and insulin is what takes that glucose and moves it into the bodies cells in a usable form of energy. When insulin production is down, glucose stays in the blood. The symptoms of this situation can be many and severe. Blood flow is reduced, blood is thickened and the patient will likely suffer a heart attack, stroke, vision problems, kidney failure, impotence and neuropathy. Not an attractive list of problems!

There are two types of D.M., namely, Type I D.M. and Type II D.M.. Type II is by far the most common form. Most of these patients are overweight and that is becoming a problem in even younger people as our nation continues to get fatter sooner. Type I is usually a more severe diagnosis and is thought to be linked to a genetic malfunction in the bodies immune system. These patients are usually younger and thin.

Type II D.M. is at epidemic levels, due to the atrocious American diet, coupled with our sedentary lifestyles,(sitting in a cubicle for adults and video/computer games for kids). Pre D.M. is considered a range of 100-125 fasting blood glucose, while over 125 is diagnostic for D.M.. Other tests such as sugar loading, A-1-C and urinary glucose are sometimes also used to identify or monitor D.M..
Various medications are available to lower blood glucose but, these do not fix the cause of the problem. As with many treatment protocols the answers are very simple. The application and follow through are what is difficult.

Spinal Alignment: First and foremost is spinal alignment. We are unable to exercise properly or even safely without good balance and lack of pain. Also, improved nutrition can not be properly utilized by a digestive system that is compromised by subluxations.

Nutrition: Most of us could stand to do more "push aways", push away from the table after
one serving! Portion control is far from the whole story. Simply decreasing your intake of "Twinkies" will reduce your caloric intake, but, still does not address the quality of those calories. Eliminate foods that contain "empty" calories and concentrate on foods that are rich in fiber, vitamins, minerals, etc.

Exercise: Muscle mass consumes and even stores the active form of glucose called glycogen. Your body will be able to regulate blood sugar more effeciently with adequate muscle mass. The cardiovascular component of exercise will also be an obvious benefit considering the list of modalities caused by D.M. and mentioned earlier.

The bottom line is D.M. Type II is a horrible disease that effects a very large segment of the population and puts a tremendous strain on health care costs. The good news is it is well within our ability to manage, correct and maybe even eradicate. Make the choice and we will be here to help you make the changes.

Yours in Health,
Dr. Thomas Kirk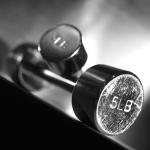 Strength Training Cuts Risk of Cancer Death by 40%!
Resistance exercise may reduce overall cancer deaths despite elevated Body Mass Index (BMI), and hence impact the rate of cancer-related deaths regardless of obesity.
Researchers at the Cooper Institute tracked 8,677 men between the ages of 20 and 82 over a 23-year period beginning in 1980. The data was obtained as part of the Aerobics Centre Longitudinal Study.
Over the study period, men with the greatest strength associated with regular resistance exercise were 30-40% less likely to die from a cancerous tumor. The researchers suggest that men regularly participate in Resistance Exercise at least twice weekly to achieve the benefits uncovered in this study.
Ruiz, J.R. et al (2009) Muscular Strength and Adiposity as Predictors of Adulthood Cancer Mortality in Men. Cancer Epidemiology Biomarkers & Prevention 18(5):1468–76.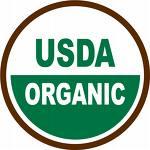 Organic Food Labels: What does it all mean?
Organic food labeling can be confusing. A package of pancake mix may say "made with organic ingredients" or one that "contains organic ingredients?" What do all of these different labels mean?
The USDA regulates the labeling of organic food products. Although "100% organic" and "Organic" may seem to mean the same thing to the average consumer, these do have different meanings. There are four separate and distinct organics labels:
•"100% organic" refers to single ingredient foods, such as fruits and
vegetables, meat, milk and cheese. This usually has the USDA Organic Seal.
•"Organic" refers to multiple ingredient foods (such as packaged foods) of which 95-100 percent are organic by weight. This also may have the USDA Organic Seal.
•"Made with organic ingredients" refers to multiple ingredient foods of which 70 percent or more of the ingredients are organic. This claim may be printed on the front of the package and list the specific organic ingredients, but it will not have the USDA Organic Seal.
•"Contains organic ingredients" is a claim that may not be put on the front of a package. It refers to a product that has less than 70 percent organic ingredients. By law it cannot display the USDA Organic Seal.

Jaimie Morgan, Dietetic Intern and Debra Boutin, MS, RD, Associate Professor and Dietetic Internship Director in the School of Nutrition and Exercise Science at Bastyr University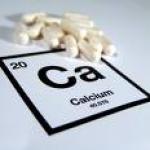 Can you take too much calcium?
Unbalanced ratios of vitamins and minerals can potentially cause more harm than good. One common example is the calcium-to-magnesium ratio. These minerals work closely together and the correct balance ensures your bones absorb the calcium. Your body needs calcium and magnesium in a 2:1 ratio. This is usually how they are found in foods which contain high amounts such as dairy. Because osteoporosis is so prevalent today, the RDA (Recommended Daily Allowances) for calcium is 1,300mg and the RDA for magnesium is 420mg. This is a 3:1 ratio. Because this is not the optimum balance for maximum calcium absorption by the bones, some of the calcium is going to end up in the bloodstream, kidney, or other potentially harmful place. This can end up causing migraines, bone spurs, kidney stones, cataracts, muscle cramps or spasms, calcium build-up in the arteries and constipation. When taking a multi-vitamin or a calcium supplement look for those with a 2:1 ratio of calcium to magnesium.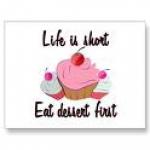 Summer Fruit Ambrosia with Vanilla Nut Cream
To compliment our diabetes article, we thought we would give you a healthy sweet option. So if your looking for a healthy seasonal dessert, use this recipe from the famously funny online cooking show, Cookus Interuptus. You can use any fresh berries or other seasonal fruit. This little combo is so simple and yet extraordinarily delightful!


OUR LOCATIONS:
We have two locations:

820 Ebenezer Church Rd. Suite 100 Sharpsburg, GA 30277
Phone # 770-251-4345 Fax # 770-251-8072
AND
5640 Old National Hwy College Park, GA 30349
Phone # 404-768-8008 Fax # 404-768-9303

VIEW OUR WEBSITE!
You can now visit our website to learn more about us, view a list of our services which not only includes chiropractic care but also includes nutritional counseling, seminars, ultrasound, detoxification, computerized custom orthotics, and more! Click the link below or click on our main logo to visit our website!
WWW.MYAODOCS.COM




Disclaimer
The information contained in this newsletter is for educational purposes only and is not intended to diagnose, treat, or cure any disease. Consult your doctor before beginning any health or exercise program.

Forward this newsletter to a friend!
If you enjoyed reading our newsletter and know someone who would also benefit, please click the "send to a friend" link below or above the newsletter.