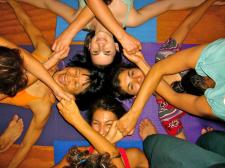 Star of Wonder, Star of Light
Subbing Zenyasa classes for Jason Brown this holiday season as he vacations with family, I'm blessed to repeat often with students in breathing meditation Thich Nhat Hanh's simple mantra, "Breathing in, present moment .... Breathing out, wonderful moment."

This beautifully reinforces the theme of mindful presence I just experienced in my Thai Massage & Flying Therapeutics Immersion week in Argentina with Jason Nemer, co-founder of AcroYoga®, and my teacher.

Zen, Thai massage, Star in the East, & Yoga: this week, these all come together for me. In my Chakra cycle this week, Ajna, our "Third eye" is our connection to divine inspiration, through meditation and being present in the moment. It is our "guiding star."

Paramahansa Yogananda teaches that the 3 "Wise Men" or "Magi" represent our human faculties seeking and following the guiding of Ajna, 6th Chakra, leading us through the "desert" of life. We are all Magi if we are seekers of the light.

Where does Ajna lead us? This season, let us quieten our souls and follow our prayerful "star" of inner guidance. And just maybe, as our star hovers over the humble stable of our heart, we catch a glimpse of a birth of unconditional love and compassion. Just maybe, in a moment of stillness, we witness in our heart the divine birth of true love: Christ Consciousness, the love that conquers death.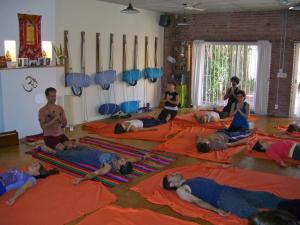 Thai Massage Ninja Love
Once I wrote an essay on C.S. Lewis' "The Four Loves." I was fascinated this week in Argentina to study Thai Massage in the context of the Buddhist model of the four aspects of true love. To wit,

Metta: Loving Kindness without expectation of return

Karuna: Compassion that removes others' pain

Mudita: Joy in others' joy

Upekkha: Equanimity without regard to circumstance

I loved being in San Isidro and learning Mudita as "Alegria" whilst gazing around at the loving, smiling Argentine faces. I loved learning of Karuna as an expression of the specific healing tools and skills we are acquiring, "taking away pain through compassion."

I loved hearing my teacher Jason, former Olympic gymnast, and formidable acrobatic base, express his mission: to create "an army of Thai Massage Ninjas spreading love and healing around the globe" and in particular in countries where there are strife, like so many in South America. I am thrilled to hone my skills as a Thai Massage Ninja Warrior. Yo soy una Guerrera de Thai Masaje!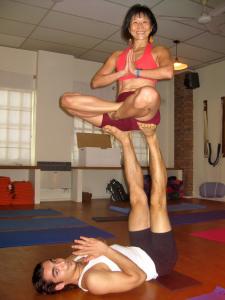 AcroYoga®, Restorative, Vinyasa
*In 2010, I continue Wednesday evening AcroYoga® at Om Factory with a Yin/Yang flow of acrobatic and therapeutic skills to challenge both beginners and Jedis where they are, infused with weekly Chakra theme cycles. Check out, too, Om Factory's Monday AcroYoga® conditioning, and Friday AcroYoga® Transitions evening classes!

*In 2010, Thursday evening AcroYoga® Flow at Pure Yoga West kicks into high gear, with Chris Loebsack and Matt Giordano my regular co-teachers, plus guest teachers from time to time. Pure members are free and AcroYoga® teachers are free. Non-members, get 4-class Acro packs at $60 ($15/class), or $20/class. Psst ... sssssteam roooom.

*My Restorative Classes continue Tuesdays 10:30 AM at Pure Yoga East. A second Restorative is due in 2010, also at Eastside; stay tuned!

*Vinyasa Flow lunchtime at NYHRC is now the first Tuesday per month, 1:05-2:05. Next class: January 5! See you then! Which Chakra will we be on? It will be a mystery/surprise - unless you're counting!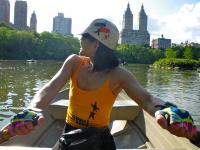 Zenyasa; Yin/Yang
*Zenyasa: Come taste the peace of a Zen temple within the walls of your own yoga studio, in this unique meditation and vinyasa class created by Jason Brown, blending precise alignment-based asana and a 5-element theme cycle, with the inspiration of Zen Buddhism.

During the two holiday weeks, Zenyasa at Pure will be subbed by Jason Brown's subs. I am delighted to be a member of that peaceful Zen army. See Pure's schedule at link below. Feel free to email me for a 3-day trial pass if you are new to Pure. Come see what's to love there!

*Yin/Yang: Friday mornings at Pure West, I am teaching Yin/Yang - the heating Yang energy of vinyasa followed by the long deep stretches of Yin that allow connective tissue to open more, especially pelvis, hips, and spine. My Yin/Yang begins January 8, 2010, Friday 10:30AM - 12:00 at Pure West. Come taste! Bring friends! You may email me for a trial 3-day pass if you are new to Pure. Oh, pssst ... ssssteeeammm.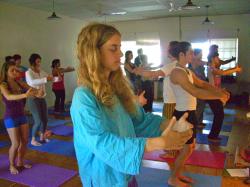 Photos; Privacy; Reply; Forward
Thanks to all the below and anyone I forgot to mention, for appearing in or taking photos: Ivan Mintz, Lila Donnolo, Marion-Krista, Greg Franklin, Jason Nemer, Matthew Giordano, Francisco De Urquidi, Juan-Pablo Restrepo, Boris Mintz, Nina Wanhainen, Gabriel Awad, Deni Poraca, and all my wonderful Thai Ninja Warrior mates!

Plus my wonderful hostess Irina Terreni for her beautiful bath & window, and her sweetness of house, home, and family: Mateo, Martin, Toti y Chuni.

Please feel free to Forward to friends, to Reply or to Unsubscribe. Your privacy is sacred to me; I do not share email lists. Your community, Sangha, is precious to me; I look forward to our next meeting on our path!

Namaste, Salud

Mary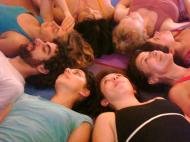 Yogic Christmas
"As Christmas approaches, hold that blessed Christ near. In thought and in loving meditative communion, receive the true riches of this season, the Christ-joy and peace awakening within your soul." - Sri Daya Mata, Self-Realization Fellowship Mother Center

"If you meditate long and deeply, and call to Christ with all the love of your soul, removing all barriers of restlessness and doubt, you will find him willingly entering in. You will know the real meaning and joy of Christmas." - Paramahansa Yogananda.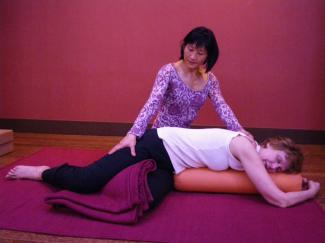 Restorative Bliss
Thanks to those of you who came to my 2-hour Restorative event at Pure East and made it the blissful time that it was, for me, my assistant Greg, and for your fellow students! This was so well received, and the eye pillows such a big hit, that Pure now stocks eye pillows in their boutique, and I now store two dozen for each Tuesday Restorative class, for class use.

In the wintry months ahead I may host another 2-hour or 2 1/2 hour Restorative Retreat either January or February or early March. Extra hands-on will be present as I will engage two assistants this time. Feedback and requests for best weekend dates are welcome at this time!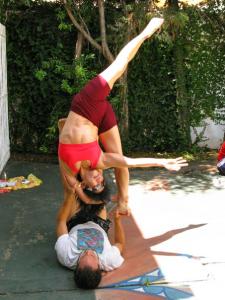 Being Present
Being wholly in the Now is being in the presence of Being, or of God, depending on the language of your faith tradition.

Marianne Williamson puts it succinctly in her book, A Return to Love: "We are not held back by the love we didn't receive in the past, but by the love we're not extending in the present."

How often do we think it is the past holding us back; and it is our present. Extend into the present; we free ourselves of the past.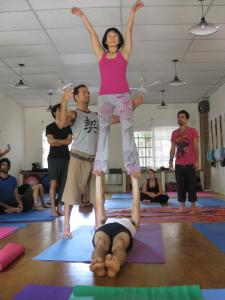 Inhabiting the Present
Eckhart Tolle's incisive book "The Power of Now" offers two tools for moving into Now that I find especially accessible.

1) Inhabit your Inner Body. There is an etheric, energetic, light body within your physical body, which forms the template of your physical body. Whether in asana, life, or meditation, you can seek to inhabit that inner body, and therein feel your Being, the divine Presence.

2) Listen for the silence between the sounds. Beneath all the sounds both external and internal there is a deep silence. Within that silence, even just listening for it, one finds a vast quiet portal into the Unmanifested, into Being.

Magically, the Present is timeless; in God's realm we are as ageless and eternal as Being, it is Who we really are. Inhabiting that inner space lightens the burden of time on our souls, and on our bodies. Sounds weird; but it makes sense when you've tried it, felt it. Try it!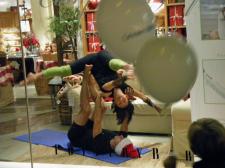 Seasonal Joys
Playing a flying and basing Elf at the Lincoln Square Pottery Barn recently for YogaWorks Westside was a thrill. Thank you YogaWorks! See my website for my Valentine Couples Workshop at YW SoHo Feb. 13 with Becca Krauss!

New Year's Eve, come to the 2nd Annual Om Factory AcroYoga® New Year's Celebration, with Becca & Deven, 9:30PM-12:30AM.

Then come play at our first Acro Jam in 2010, Friday, January 8, 9PM-11:30PM. Better yet, take Acro class with me and Chris at 7:15, hone your skills for jamming, and waive the $10 Jam fee!