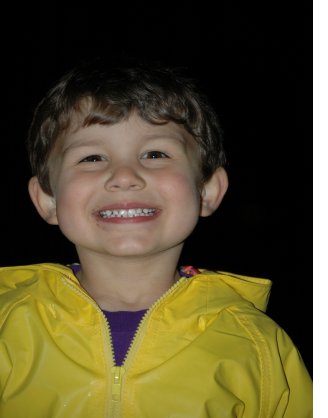 On February 25th of this year my family celebrated a significant milestone. Our son, Duncan was four years in remission and out of treatment for a stage IV hepatoblastoma diagnosis with an original prognosis of 20% long-term survival. We are so proud of our son for his courageous achievement. But it has been hard-won.
In these years following treatment we have become familiar with the issues that families grapple with beyond the "crisis period" during which their child is in treatment. We, as many other parents and guardians, were given a detailed listing of some of the known long-term effects of his treatment which included six months of chemo and four surgeries. Only the "known" long-terms effects were listed because, frankly, in the world of pediatric cancer so much is unknown. Nevertheless, we gave our solid, albeit, trepidatious consent. The other alternative, to simply do nothing at all, was just not an option. We are not alone in this realm of the "pseudo-choice" that many parents have to face at the mercy of childhood cancer.
In preface, Duncan has done so well post-treatment. He is a handsome beautiful, intelligent, and vibrant child who teaches us every day about the gifts of life and living. That being said we have definitely experienced our share of challenges post-treatment - challenges outside of the risk of relapse for his cancer diagnosis.
Unfortunately, Duncan has experienced some adverse effects as well. Duncan began losing his high frequency hearing in both ears on the third cycle of chemo, just about the time his eyebrows and lashes fell out. This loss has slowly been increasing its effects on his speech and, as he began kindergarten this past fall, we were quite concerned that this would interfere with his educational experience, specifically learning to read. We arranged for a meeting with his teacher. It just so happened that she had taught another child with cancer so we felt that her familiarity would lend itself well to Duncan's challenges. We brought along our trusty and dog-eared copy of the Candlelighters publication Educating the Child With Cancer. Knowing how busy most teachers are, we simply went through the book and chose the passages we felt would most concisely describe Duncan's issues. At the meeting we gave her our copy and asked her to read what she could although we knew her time was limited. We talked with her about Duncan's hearing loss in those first few weeks of school and, though she listened attentively and was empathetic, she communicated that she didn't see Duncan as having much of a problem. She wholeheartedly agreed to reading our book.
By fall conferences, we were curious to know how Duncan was doing. Because he does not comply with the school district's standardized and rigorous rubric for children considered "hard of hearing" (evidently an audiologist's determination of "moderate hearing loss" does not warrant support), we were fearful that he was "falling through the cracks." Boy were we in for a surprise...
Duncan's teacher had read the passages in ECWC we had suggested. Because she was so intrigued she didn't stop there, but read the entire book. She thanked us repeatedly for sharing it with her and said that, not only had it informed her of the plight of pediatric cancer survivors and their families, it had enlightened her as to issues that any child with special needs faces in the classroom. She said that, based on the information in the book and her own observations of Duncan in a new light, she was going to meet with the district's audiologist and recommend that they give Duncan any type of support available. She said that she noticed that Duncan had a difficult time with certain consonants and didn't respond well to instructions given if he was not able to read the teacher's lips. Just as we thought, this was even more so if the classroom was crowded and loud.
Thanks to her dogged support, Duncan now benefits from an FM amplification system in the classroom! He is responding well to instructions and is even reading! He is not isolated from his friends and their conversations and enjoys school. Because Duncan does not "qualify" for this service based on test scores and because he is not a candidate for hearing aids at this time, he would have remained in limbo if it had not been for Educating the Child With Cancer and a very dedicated teacher. This is especially crucial because, just yesterday, his audiologist informed us that he has had more loss since last fall.
We are fortunate. We are members of an effective and active affiliate of Candlelighters and had access to a wonderful tool. We also had the time, knowledge, and ability to communicate with Duncan's educators. Duncan had a teacher willing to advocate for him and a Special Ed team willing to be flexible. Imagine what it would be like without those advantages. Imagine what it would be like if every classroom in the school had a copy of ECWC. The district? The county? The country?