BIG GEORGE BROCK BLUES AWARD & CONCERT UPDATE...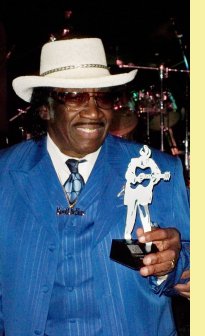 BIG GEORGE BROCK RECEIVES ST. LOUIS' HIGHEST BLUES HONOR: 78-year-old St. Louis transplant -- Mississippi-born Big George Brock -- received the St. Louis Blues Awards' Lifetime Achievement Award recently. More info at www.stlbluesweek.com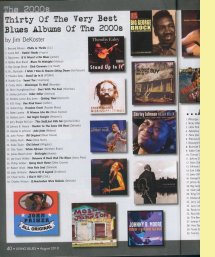 LIVING BLUES MAG LISTS 'TOP CDs' OF 2000s, INCLUDING BROCK AT #5: Also, Big George's blues pal Jimmy "Duck" Holmes is at #17. Cat Head Presents' Club Caravan CD (release in 2005) is currently out of print but expected to be re-released in 2011 -- remastered with bonus cuts. The acclaimed CD can still be heard and purchased as a download album at CDbaby.com or iTunes... or ordered (while warehouse quantities last) by stores thru City Hall Records.
BIG GEORGE'S BIG BLUES BUS RETURNS TO DELTA ON SATURDAY, OCT. 9th
Big George Brock will return to Clarksdale's Hopson Commissary for a special Biscuit Week performance on Sat, Oct 9th (late night). He'll also perform around noon at the Cat Head Mini Blues Fest on Sun, Oct 10th along w/Bilbo Walker, Terry "Harmonica" Bean, etc.

(Click to hear one of Big George's signature songs... about the blues and your friendly, neighborhood Cat Head store!)

VISIT THE CLARK HOUSE RESIDENTIAL INN IN HISTORIC CLARKSDALE, MISSISSIPPI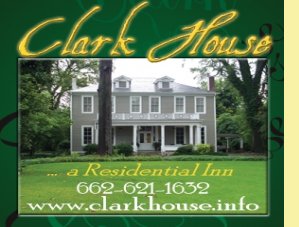 THE CLARK HOUSE RESIDENTIAL INN -- AFFORDABLE COMFORT AND CONVENIENCE IN CLARKSDALE
"For business or blues -- affordable comfort and convenience!"
Originally constructed in 1859 by Clarksdale founder John Clark. It was the first home built in Clarksdale, and is listed on the National Register of Historic Places. The Clark House has just been extensively refurbished and beautifully redecorated as a residential inn.
The Clark House offers four elegant bedrooms in the main house, and three bedrooms in the cottage, just behind the main home. Each room features a private bath, desk and sitting area. All rooms enjoy the use of the beautiful parlor, library and dining room. A continental breakfast and internet access is included.
The Clark House is located in the historic residential area, just two blocks from Downtown Clarksdale's government, business and entertainment center.
Reservations can be made online at http://www.clarkhouse.info or by calling the Innkeeper at 662-621-1632.

'THE LOFTS AT THE FIVE & DIME' LUXURY CONDOS IN CLARKSDALE, MISSISSIPPI
THE LOFTS AT THE FIVE & DIME ARE OPEN FOR BUSINESS
The newest place to stay in downtown Clarksdale, Mississippi, is also one of the most luxurious and updated -- with master suites, full kitchens, wi-fi, flat screen TVs (w/cable and DVD player) and much more. Check out the room photos at www.fiveanddimelofts.com. Then, plan to make the most of your next Delta visit.
DON'T MISS THE BERNIE PEARL
DELTA BLUES TOUR IN OCT.
MISSISSIPPI/ARKANSAS: Multiple venues with Bernie Pearl tour...
BERNIE PEARL "Mississippi Delta Blues Tour 2010":

"I guarantee there won't be many times in your life you'll hear blues like this." Mark C. Tucker (F.A.M.E.)

"An acoustic guitar wizard." (Vintage Guitar)

Friday 10/8 Arkansas Blues & Heritage Festival, West Helena AK, 4:00

Saturday 10/9 Delta Cultural Center, West Helena, 11:00 am

Sat 10/9 KABF Rent Party, Hot Springs AR, 8:00

Sunday 10/10 Huey's, Memphis, TN, 4:00

Monday 10/11 Cat Head store

, 252 Delta Ave, Clarksdale, MS, 3:00

Monday 10/11 Hopson Commissary, Clarksdale, MS, 8:00

Wednesday 10/13 Barnard Observatory, U.Miss Oxford MS, Noon

Wednesday 10/13 Madidi Bar, Clarksdale MS ,6:00

Thursday 10/14 B.B. King Museum, Indianola MS, 5:30

Saturday 10/16 Guitar Workshop, Aberdeen MS, 10:00

Saturday 10/16 Bukka White Festival, Aberdeen MS, 5:00

(Click to hear a sample of Mr. Bernie Pearl's blues!)
'FERRIDAY SONG FEST' COMING IN OCTOBER TO FERRIDAY, LOUISIANA!

THIRD ANNUAL FERRIDAY SONG FEST
Saturday, October 23, 2010 (9am-5pm)
at The Arcade Theater in historic
Ferriday, Louisiana (218 Louisiana Ave.)
LEARN THE SONGWRITING BUSINESS FROM THE PROS
Learn the art and business of songwriting from hit songwriters. The town of Ferriday welcomes this year's featured panelists: Grammy-nominated Odie Blackmon, Grammy-winner Kenny Greenberg and three-time Grammy-winner Ashley Cleveland, who will discuss the do's and don'ts and the ins and outs of songwriting, as well as critiquing one of your songs.
Attendees can bring one song to the workshop (CD format only) for critique by the panelists. Please include four typewritten copies of the song's lyrics with your submission.
- Sign-in starts at 9 a.m.
- Workshop from 10 a.m. to 5 p.m.
- 6 p.m. Open Mic at Bowie's Tavern in Natchez, MS, followed by the pro-writer show.
- $20 advance reservation with guaranteed workshop seating as well as opportunity to play at open mic at Bowie's Tavern, if you desire.
- $25 at the door, no guarantees.
- Price includes lunch and entry to writer night at Bowie's Tavern
- Non-workshop attendees $5 cover charge at Bowie's.
Workshop features the craft of songwriting, techniques in the creative process and insight into the music business. For complete details and pre-workshop registration visit www.ferridaysongfest.com.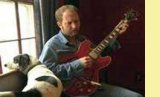 (Photo: Hit songwriter Odie Blackmon)
The Ferriday Songfest is sponsored by the Natchez Grand Hotel, Bowie's Tavern, Louisiana Representative Andy Anders, Phat River Studios, Tippitina's Music Co-op, Louisiana Economic Development and The town of Ferriday.
"See you there!" -- Tommy Polk, 601-431-6149
CLICK FOR INFO on Ferriday Song Fest!

VISIT THE WORLD-FAMOUS 'DELTA BLUES MUSEUM' IN CLARKSDALE, MISSISSIPPI...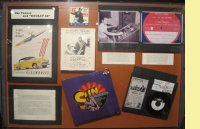 NEW/RECENT EXHIBIT: "Ike Turner and Rocket 88" -- A new Museum exhibit, was unveiled during the 23rd Sunflower River Blues and Gospel Festival, which featured special programs on the Clarksdale native and the "first" rock 'n' roll record.
ON-GOING EXHIBITS INCLUDE: Muddy Waters home, John Lee Hooker guitars, B.B. King guitar, Big Joe Williams guitar, Big Mama Thornton display, Charlie Musselwhite display, Son Thomas "Woman in Coffin" folk art, Three Forks store/juke joint sign, Clack Grocery sign where Lomax recorded Son House... and much much more!
JOIN E-LIST DELTA BLUES MUSEUM: Go to http://visitor.r20.constantcontact.com/manage/optin/ea?v=001_vy7Mr9Zh8zqQsm3pti35A%3D%3D
CLICK HERE for Delta Blues Museum web site
Delta Blues Museum
1 Blues Alley, Clarksdale, MS
662-627-6820
CLARKSDALE PRESS REGISTER NEWS -- BLUES AND MORE

READ MORE OR SUBSCRIBE AT PRESSREGISTER.COM
Organizers deem latest festival successful
By Jay strasner, The Press Register
Wednesday, August 11, 2010
The 23rd Annual Sunflower River Blues and Gospel Festival wrapped up Sunday and organizers were pleased with the turnout. A Clarksdale native immersed from childhood in the local music scene, Turner worked as an elevator boy in the Alcazar when he was eight years old. He spent time around celebrity bluesman Robert Nighthawk and also at WROX Radio's Studio on the second floor where blues and gospel music were broadcast for more than 50 years. Ron Hudson, executive director of the Clarksdale/Coahoma County Chamber of Commerce, said the festival was yet another successful one."It was great, just like it always is," Hudson said. "The rain that moved in Thursday and Friday helped cool things off and that was big. We had big crowds and the entertainment was really good."Events began Friday morning with a tribute to native sons Ike Turner and the Rocket 88 musicians who launched the world's first rock 'n' roll record . City and county dignitaries were on hand for an unveiling of a Mississippi Heritage Blues Trail Marker at the Alcazar Hotel honoring Turner. Bill Luckett, local attorney and gubernatorial hopeful, Tim Burrel, president of the Coahoma Couty Board of Supervisors and Clarksdale Mayor Henry Espy all spoke at the event."Ike Turner got his beginnings here in Clarksdale and that's big for us," Luckett said. Melville Tillis, festival co-chairman, once played trumpet in Turner's hometown band, and was one of several joining Turner family members in a special "Remembering Ike Turner and Rocket 88" panel at Ground Zero Blues Club Friday after the unveiling. Later Friday, another dedication honoring Turner by the City of Clarksdale Walk of Fame Committee headed by Tana Vassel unveil eda bronze sidewalk marker near the Delta Blues Museum. Hudson said the economic impact from the festival was difficult to determine, but was obviously huge for the area. "We don't have any numbers right now, but judging from the restaurants and other places, a lot of money exchanged hands over the weekend," Hudson said. "I know the hotels were all full. It was good for us." SuperTalk radio, based in Jackson, was on hand Friday with a live broadcast for 12 hours, which offered rare exposure Clarksdale and Coahoma County, Hudson said. "That was a real neat deal for us," Hudson said. Among the more than 40 bands and groups performing during the free three-day celebration were several top winners of 2010 Blues Music Awards presented by the Blues Foundation. Included were James Super Chikan Johnson, winner of 2010 Best Traditional Album of the Year for "Chikadelic;" Johnny Rawls, Best Soul Album of 2010 for "Ace of Spades," and Cedric Burnside, "Best Instrumentalist - Drums." Big Jack Johnson, Burnside and Lightning Malcolm, former BMA winners, also performed, as well as Grammy winner Jimbo Mathus, Homemade Jamz, Shardee Turner and the Rising Star Drum and Fife Band, Robert Belfour, Eddie Cusic, and Kenny Brown. "There were a lot of folks in town for the blues," Hudson said. "I went to see Super Chikan and he never disappoints. It was a real good weekend."
Chamber excited by construction projects
By Jay Strasner, The Press Register
Friday, August 27, 2010
A number of construction projects are popping up around Clarksdale, which is a "very positive" economic signal for the area, according to Ron Hudson, Clarksdale Coahoma County Chamber of Commerce executive director. "There's a lot going on right now and we're proud to see it," Hudson said. One of the more intriguing projects is being completed at 313 Sunflower Ave. Lady at the Levee, a seafood and steak restaurant, will hold a soft opening this weekend after several weeks of renovations on the building. Calvin Moore is owner of Lady at the Levee. The restaurant is scheduled to officially open next week. Moore said his wife, Joyce, formerly ran the Delta Blues Room by the depot and is bringing some of her menu ideas from that establishment. Moore is the son of the late Sarah Moore, who used to operate Sarah's Kitchen. "A lot of what we're doing is a tribute to my mother," Moore said. "This old building used to be a seafood warehouse when I was little, so it's kinda cool to see it used for a seafood restaurant now." The interior offers a blues-themed décor and an upscale menu. "It sure looks nice and I expect this restaurant to be a welcomed addition to Sunflower," Hudson said. "They've done a great deal of work to that old building." In the fast-food variety, a new Wendy's is under construction on Highway 61 South. Calvin Neal, manager of the Clarksdale Wendy's said it was his understanding that the new building could be completed by Nov. 1, although no exact date has been announced. "That building is really going up fast," Hudson said. Hudson confirmed that some have speculated that the old Wendy's location would be demolished and a Walgreen's Pharmacy would be built there. "There's a lot of rumors about that, but nothing has been decided as far as I know," Hudson said. Earlier this summer, a groundbreaking was held for the Atmos Energy facility in Clarksdale. Hudson said the new building would be "ready to go" in September. "It's going to be a more efficient operation for them now," Hudson said. "It will serve as their district headquarters. They could have built it in Greenville, Greenwood, Indianola or Cleveland but they chose to build it here. That's a big deal for Clarksdale. Also, a new office building for Dr. James Humber is being constructed on Friars Point Road near Snap Fitness.
Civil rights leader memorialized
by new highway marker
By Jay Strasner, The Press Register
Wednesday, September 1, 2010
The contributions of Clarksdale civil rights legend Dr. Aaron E. Henry were celebrated in word, spirit, song and dance Thursday at the Haven United Methodist Church. The reason for the occasion was the dedication of a stretch of Highway 161 in Coahoma County being designated as the Dr. Aaron E. Henry Memorial Highway. "I'm drinking from my saucer … because my cup is overflowing," said Vickie Hearn Espy, mistress of ceremonies, as she greeted the standing-room-only crowd. Espy explained that the church served as a headquarters for civil rights activities in the 1960s, most of which were conducted locally by Henry, who she said was jailed more than 30 times for his efforts. District 80 Rep. Omeria Scott (D-Laurel) provided perhaps the most riveting speech of the day. Scott quoted a number of philosophers and activists during her time at the podium. "Dr. Henry created change because he stood up and said unjust treatment could no longer be tolerated," Scott said. She added that although Henry's home was "firebombed twice" and he was jailed for his activities, he remained a forgiving man. "Our lives have been made better because of this giant of a man," Scott said. "Don't forget what he stood for." A pair of performances from the Coahoma Community College Choir, including "Old Fashioned Religion" and "America the Beautiful" were performed. A two-person dance troupe from Jackson named Born 2 Danz also performed a traditional African dance routine. Former Clarksdale educator Johnny Lewis quoted lyrics from what he said was one of Henry's favorite songs, "Blowin' in the Wind" by Bob Dylan. "How many roads must a man walk down … before he is called a man," Lewis said. "The answer is blowin' in the wind. Today, by this stretch of highway, we are calling Dr. Henry a man." A group of legacy awards were presented to a number of citizens in honor of the highway dedication. They included Andy Carr, cited for his work on federal housing standards; Minnie Cooper, wife of the Reverend B.T. Cooper, a nightwatchman for Henry; Lewis, who participated in civil rights protests; Brenda Luckett, whose parents were noted civil rights activists; Demond McClendon, the second grandson of Henry; Reubin Smith, civil rights activist and former Head Start director; Elijah Wilson, former director of the local NAACP chapter; Peggy Wright, the daughter of JW Wright, the first black justice court judge in the area; and the David Self family, civil rights activist.
New Clarksdale sidewalks part of grant
By Larry E. Binz, The Press Register
Friday, September 3, 2010
The Mississippi Transportation Commission has approved Clarksdale's request for $530,000 in Federal Transportation Enhancement funds that will enhance the city's historic downtown area. Mac Crank, executive director of Clarksdale Revitalization, Inc., said Monday once the Clarksdale Board of Mayor and Commissioners approves the project calling for an 80 percent federal/20 percent Clarksdale match, some $636,000 would be available later this year. Crank and city engineer Arch Corley met Wednesday with Mississippi Department of Transportation officials at Batesville about the project. "We will have to take bids for the firm that does the engineering design," Crank said. Dixie Street, a local grant writer, prepared the grant proposal.
Crank said the scope of the project would involve the cultural walking trail encompassing the Blues Trail markers and the Walk of Fame plaques. The project will span from Tennessee Williams Park on Court Street south to Martin Luther King Boulevard terminating at Riverside Motel on Sunflower Avenue. Mayor Henry Espy called the MTC project "a very good shot arm in the arm for Clarksdale." Espy said the funds would enhance other ongoing projects – Clarksdale's downtown revitalization, the Sunflower River weir and the historic black churches. "The project funds will add to our redevelopment the past 18 months, giving added value to downtown Clarksdale," Espy said.

SAMPLING OF THE LIVE BLUES IN THE DELTA THIS WEEK: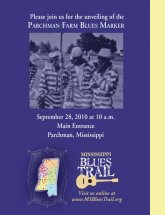 FOR A COMPLETE LISTING, GO TO WWW.
CATHEAD.BIZ The listing below is merely a sampling of the festivals, gigs and marker dedications listed at http://www.cathead.biz/livemusic.html... and this edition mainly concentrates on events surrounding the big AR Blues Fest in Helena, AR in early October (fyi)...
MISSISSIPPI BLUES TRAIL & COUNTRY MUSIC TRAIL MARKER DEDICATIONS:
- Tues, Sept 28, 2010 - Parchman Blues Marker, Mississippi State Penitentiary, Parchman, MS, 10AM.
- Frid, Oct 1 - Guitar Slim Blues Marker, Greenwood, MS, 10AM.
- Sat, Oct 2 - Queen City Hotel Blues Marker, Columbus, MS, 2PM.
- Mon, Oct 18 - Scott Radio Service Blues Marker, Jackson, MS, 10AM.
- Fri, Oct 22 - Otis Clay Blues Marker, Waxhaw, MS, 2PM.
- Sat, Oct 30 - Leake County Revelers Country Music Marker, Sebastopol, MS (time TBA).
- Thurs, Nov 4 - Ben Peters Country Music Marker, Hollandale, MS, 10AM.
- Mon, Nov 8 - Gatemouth Moore Blues Marker, Yazoo City, MS, 10AM.
- Tues, Nov 16 - Pop Staples Blues Marker, Winona, MS, 10AM.
- Sat, Nov 20 - Miss. to Tallahassee Blues Marker, Tallahassee, FL (time TBA)
BLUES CLUBS & JUKE JOINT GIGS (sample):
Cat Head Delta Blues & Folk Art
252 Delta Ave., Clarksdale, MS -- www.cathead.biz
"Your Delta blues headquarters for CDs, DVDs, T-shirts, books, art and more!" Live events starting Wed of Helena Fest week. See separate feature in this e-newsletter for all the splendid details.
Ground Zero Blues Club
Clarksdale, MS www.groundzerobluesclub.com
Live blues weekly - Wed thru Sat.
9/29 - Big Dave Dunavent & Evol Love9/30 - BLUES JAM w/Daddy Rich & Harmonica Jam Camp guests!!
10/1 - Butch Mudbone Blues Band
10/2 - Robert "BILBO" Walker Blues Revue
10/6 - Phillip Carter Blues Band
10/7 - BLUES JAM w/Big Dave Dunavent & Evol Love Blues Band
10/8 - TCB Blues Band ("Clarksdale cop by day, bluesman by night")
10/9 - BMA winner SUPER CHIKAN & the Fighting Cocks
10/10 - Sunday Blues Brunch (11-2 food; noon music by Daddy Rich)
Reds Lounge juke joint
downtown Clarksdale, MS (Sunflower Ave. & MLK Dr.)
Live blues on weekends plus before/after fest weekends.
10/1 - Guitar Mikey
10/2 - Earnest 'Guitar' Roy
10/6 & 7 - live blues TBA
10/8 - BIG JACK JOHNSON, the legendary "Oil Man" of Clarksdale!!
10/9 - live blues TBA
10/10 - Annual Post-Biscuit Blues Jam, 7pm
Hopson Commissary
Clarksdale, MS www.hopsonplantation.com
(9/28)-10/2 - Jon Gindick's "Harmonica Jam Camp"
10/8 - TBA
10/9 - 78-year-old blues legend BIG GEORGE BROCK & the New House Rockers w/guest Clarine Wagner!
10/10 - Pinetop Perkins Homecoming (afternoon)
10/11 - Bernie Pearl (8pm)
Rock & Blues Museum
113 E. 2nd St., Clarksdale, MS, www.blues2rock.com
10/9-10 - 2nd Street Blues Party in front of museum, 12 noon w/jam at 4pm. Selwyn Cooper, Bill Abel, Bob Walters Banned and Theo D.
Tricia's Italian Restaurant & Blues Club
Clarksdale, MS (226 Yazoo Ave.)
Blues club/restaurant for sale (contact Middleton Realty).
Hambone Gallery
Clarksdale, MS www.stanstreet.com
Live music (usually blues) every Tuesday, 7pm., including:
10/5 - Nathan James, Peter Dammon & Stan Street
ALSO - Hambone Festival on Sat 10/30.
Juke Joint Chapel at the Shackup Inn
Clarksdale, MS www.shackupinn.com
10/8 - Cedric Burnside & Lightnin' Malcolm10/10 - Pinetop Perkins Homecoming
Madidi Restaurant
Clarksdale, MS www.madidres.com
Live blues Wednesdays in bar, 6-8pm, including:
9/29, 10/6, 10/20 and 10/27 - Alphonso Sanders
10/13 - Bernie Pearl
Rust Restaurant
Clarksdale, MS (662-624-4784)
Thursday music on the porch (7pm).
Delta Blues Museum
1 Blues Alley, Clarksdale, MS
Bluesberry Cafe
Clarksdale, MS (662-627-7008)
TBA
Antonio's
Lula, MS (near police station and RR track)
New blues club w/occasional weekend music.
MISSISSIPPI / ARKANSAS BLUES FESTIVAL & SPECIAL EVENTS (sample):
10/1-3 - Historic Mobile Street Renaissance Festival
Hattiesburg, MS
10/2 - Mississippi Blues Fest II
Greenwood, MS
10/7-9 - Arkansas Blues & Heritage Festival
Helena, AR www.bluesandheritagefest.com
"THE BIG ONE"... Helena, Arkansas' former "King Biscuit" blues fest rolls on with multiple stages, emerging artists and big-name headliners. Excellent street musicians and food on Cherry Street during the fest as well. SPECIAL APPEARANCE on Thursday, 10/7 by blues legend BB KING & his band! See related feature in this issue of the Cat Head e-newsletter for full line-up.
10/9 - Artist Reception w/music
historic Greyhound Bus Station, Clarksdale, MS
(662-313-3885) - Art, music and refreshments at 300 Issaquena Ave. from 6pm-9pm.
10/9-10 - Rock & Blues Museum
113 E. 2nd St., Clarksdale, MS, www.blues2rock.com
2nd Street Blues Party in front of museum, 12 noon w/jam at 4pm. Selwyn Cooper, Bill Abel, Bob Walters Banned and Theo D. See web site for details!
10/10 (Sun.) - Cat Head Mini Blues Fest III
Cat Head Delta Blues & Folk Art, 252 Delta Ave., Clarksdale, MS
9am till on Sunday after AR Blues Fest - World-famous FREE festival held rain or shine out in street near Cat Head store. "Please tip your musicians." See feature elsewhere in the e-newsletter.
10/10 - Pinetop Perkins Homecoming
Hopson Commissary and Shackup Inn, Clarksdale, Mississippi
Afternoon/early evening festival w/three stages honoring blues piano legend Pinetop Perkins... with Bob Margolin, Willie Big Eyes Smith, Cedric Burnside, Lightnin' Malcolm and more. $10 donation.
10/15-16 - Bukka White Blue Bluff Festival
Aberdeen, Mississippi www.bukkawhitefestival.com
Acts include Big George Brock, Super Chikan, Cedric Burnside & Lightnin' Malcolm, Eric Deaton, Bernie Pearl, Bill Abel and more.
10/16 - The First Legends Concert w/Bobby Bland & more
Columbus, Mississippi (1-800-327-2686)
Tickets on sale now at www.columbus-ms.org.
10/23 - Indianola Blues Challenge
Club Ebony, Indianola, Mississippi
10/28-31 - Mississippi International Film Festival
Jackson, Mississippi
New film fest that features some BLUES MOVIES as well as live blues events in addition to other national/international films. Full schedule/details at official web site. Screenings include Jackson-premiere of "M for Mississippi".
10/30 - Hambone Festival
Clarksdale, Mississippi
Annual event features blues and roots music out front of Hambone Art Gallery in historic downtown Clarksdale.
BONUS CALENDAR ITEM
(in case all these musical choices are stressing you out!?!):
10/8-10 - Mississippi River Yoga Retreat - Clarksdale, MS...
For More Information please call: Conner Burnham 662 902-2677 or John Ruskey 662 902-7841

CLICK FOR LIVE BLUES UPDATES on the Cat Head music calendar at http://www.cathead.biz/livemusic.html

SUPPORT 'MUSIC MAKER RELIEF FOUNDATION'... AND THE BLUES

"As always, your donation to Music Maker's Annual Fund will support forgotten musicians while strengthening our culture. You can enrich thousands by giving voice to one musician through Music Maker! " -- Tim Duffy.
Read MMRF's fall newsletter and donate today at:
ALSO NOTE: Cat Head just received a new shipment of fabulous Music Maker record label CDs -- old, new, men, women. All good stuff! Stop by and see.
'CLARKSDALE ARTS ALLIANCE' ART SHOW DURING FEST WEEKEND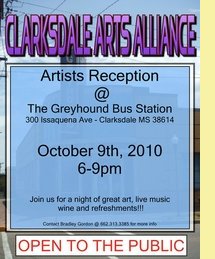 Clarksdale Arts Alliance Show
Saturday, October 9 · 6:00pm - 9:00pm
Greyhound Bus Station
300 Issaquena Ave
Clarksdale, MS
This is an art show featuring local artist... We will have live music, wine, and refreshments... Everyone is invited to come to support Clarksdale's local artist...
Artists Planning to Show:
Brad Gordon, Jason Roberts, Boyce Powell, Danny Paris, Nathan Mullins, Georgia Tindall, Cali Noland, Matthew Scarbrough, Joey Young, Barbara Baine,
Marjorie Orr, Randall Andrews, Austin Britt, Laura Holt, Richard Spence, John Ruskey, Sarah Margaret Chicorelli...
BLUES FOUNDATION NEWS FROM MEMPHIS TO THE WORLD...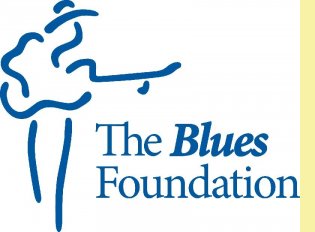 BLUES FOUNDATION... EVENTS PAST AND COMING...
1. Information regarding host IBC hotels has been on the website since September 1. For the best selection on price, quality and location, do not delay. Rooms at the Doubletree (60% sold out) and Holiday Inn Select are reserved for members until October 1. Review all the possibilities on the Travel and Lodging section on the IBC page at www.blues.org.
2. As always, IBC tickets go on sale on our website October 1. An Event Schedule (which like the ten commandments of B.B. King's Bluesville are always subject to change) is available now on the Schedule section of the IBC page, click www.blues.org!
3. KBA nominations are due in the office September 30. Affiliated organizations, past KBA recipients and members of The Blues Foundation's Board of Directors are eligible to submit nominations. You can see the various categories and obtain more information on the KBA page of our website, please click www.blues.org. If you know of someone who you think is deserving, contact a nominator and work with them to prepare a submission that convinces the KBA committee that you are right—that your person or event or place or organization deserves a KBA.
4. We are getting to the end of the Blues Music Award eligibility year. It ends October 30. If you are an artist or label, make sure you review the nomination process by visiting the BMA page and clicking on the Nomination Process link. If you are going to do any of these steps and have not, do them like yesterday, man. www.blues.org
5. Best Self Produced CD submissions by affiliates are due in the office by November 1; only current affiliates are eligible to submit and must be accompanied by a letter of intent on affiliate letterhead. For more information visit the IBC page on our website www.blues.org.
6. We are currently seeking volunteers for IBC. If you are seriously considering donating your time and talents to this event, please contact Joe Whitmer at joe@blues.org.

JUKE JOINT FESTIVAL COMING SOONER THAN YOU THINK... CELEBRATE EARLY WITH LIMITED EDITION 2011 FLEECE SHIRT...

The world-famous Juke Joint Festival & Related Events in Clarksdale, Mississippi, doesn't return till April 2011... BUT in an effort to raise awareness and some additional fest funds, Juke Fest is offering brand-new, limited edition fall/winter fleece shirts featuring next year's amazing festival artwork by the talented Cristen Barnard. Available exclusively through Cat Head (252 Delta Ave.), the high quality fleece shirts feature the 2011 logo on the front over your heart, and the artwork shown below (on the 'test' shirt in photo) on the back. Pick yours up at Cat Head starting this weekend ... till quantities run out. Approximately 95 will be offered for sale at $40 each plus sales tax. These are awesome shirts! Don't miss out. (Sorry, due to limited quantities/sizes and extra weight of fleece, we are not offering phone/mail order at this time.)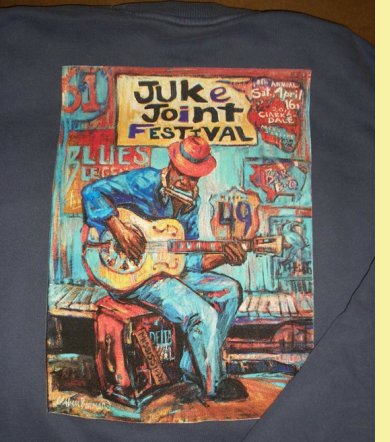 BLUES NEWS COURTESY... 'BLUES FESTIVAL GUIDE'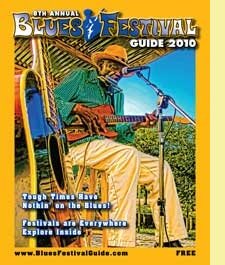 PINETOP PERKINS HOMECOMING CELEBRATION TO BENEFIT PINETOP PERKINS FOUNDATION
OCTOBER 10, 2010
The 11th annual Pinetop Perkins Homecoming Celebration will take place on Sunday, October 10th at Hopson's Commissary and the Shack Up Inn from 2 to 7pm. It is held each year on the site of the old Hopson's Plantation. In the late 30s and early 40s, Hopsons was one of the first farms testing the newly invented cotton picking machine and Joe Willie Pinetop Perkins was their ace tractor driver. He was so good, in fact, that he had a deferment during the war to work for Mr. Hopson. This freed Pinetop to join the King Biscuit Boys on the radio in Helena and show a young precocious boy named Ike Turner how to play the piano. Sixty years later the folks at the Shack Up Inn and Hopson's Commissary welcomed back Pinetop naming a shack in his honor and hosting the first homecoming event. Occupying three stages, this year's event will also be a benefit for the newly formed Pinetop Perkins Foundation. Headliners slated to perform at the Homecoming this year include Bob Margolin, Willie 'Big Eyes" Smith and his band on the Commissary stage; Cedric Burnside and Lighting Malcolm in the Juke Joint Chapel; and Blue Mother Tupelo on the Commissary Acoustic Stage. This year showcases the very talented Peterson Brothers 11 and 13 year-old blues phenoms from Bastrop Texas. A $10 donation will cover all three venues. Info at www.pinetopperkinsfoundation.org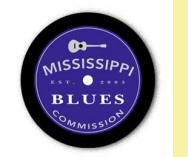 MISSISSIPPI BLUES TRAIL STRETCHES TO WISCONSIN
On Saturday, September 18 at 3:30pm, the 112th Mississippi Blues Trail marker was dedicated in Lime Kiln Park in Grafton, Wisconsin, near the former site of Paramount Records. During the late 1920s and early 1930s, the Paramount Records label recorded many pioneering artists from Mississippi, including Charley Patton, Son House, Tommy Johnson, Skip James, Gus Cannon, Henry Townsend, the Mississippi Sheiks, Willie Brown, the Graves Brothers and others. This was the seventh marker dedicated outside of the state, and like the others, it demonstrates the wide reach and influence of Mississippi blues music. The marker was placed in tandem with the Fifth Annual Paramount Blues Festival. Paramount Records was launched in 1917 by its parent company, the Wisconsin Chair Company, which also produced phonographs and phonograph cabinets. The label began recording blues artists in 1922, initially concentrating on female stars of the vaudeville circuit including Ma Rainey. By the mid-1920s, it was the home of leading male artists including Texas' Blind Lemon Jefferson. In the late 1920s, Paramount began utilizing field agents, including Jackson, Miss., furniture and music store owner H.C. Speir, to locate talent across the South. Among the artists that Speir located in Mississippi was Charley Patton, one of the founders of the Delta Blues, who recorded over forty songs for Paramount. Other Mississippi-born artists who recorded for the label include: Tommy Johnson, the most influential artist in the Greater Jackson area; Memphis jug band pioneer Gus Cannon; Henry Townsend, a leading bluesman in St. Louis; Bentonia's Skip James, one of the most distinctive stylists of early blues; and Son House, who was the mentor of both Robert Johnson and Muddy Waters. Many of these recordings were made between 1929, when Paramount opened a studio in Grafton, and 1932, when low record sales resulting from the Depression forced Paramount to close its doors. Over the ensuing decades, however, historians and record collectors would hold the Paramount's recordings in the highest esteem. For more information, visit graftonblues.org as well as msbluestrail.org.
HOUSE OF BLUES RECORDING STUDIO MAKES A MOVE
MEMPHIS, Tenn. - The House of Blues Recording Studio is moving to Music City, literally. The entire building is being picked up and carried along I-40. You may not have ever been there, but the historic musical recordings produced there put the minds of listeners' right where they wanted to be when they heard it. Now with the departure of the House of Blues famed Studio D is another failing grade for the Memphis recording industry. It was a wide-load truck almost ready for departure on Tuesday. The truck was transporting to Nashville precious cargo laden with Memphis musical history and the memories that go with it. "I think one of the first acts to come through were the Bar-Kays. In the mid 90's we had a lot of rock and roll acts Collective Soul. Matchbox Twenty. We did a soundtrack for MTV, Beavis and Butthead," said Mike Paragone, Head of House of Blues Recording Studio. Last week a Springfield, Tennessee structural moving company diligently worked to deconstruct the fabled House of Blues Studio D recording facility wit plans to be reassembled in the Music City. The wooden structure, which once was a family home, had been separate from the recording company's three other studios located on desolate Rayner Street just off Spottswood. Its off-the-beaten path location figured into its eventual move due to "under utilization" by local artists in recent years. "In Nashville we have three facilities there already. But, we're trying to break into a different market. Break into a different clientele that we haven't really touched," said Paragone. The relocation sounds another sour note for the Memphis music scene. Since the rebirth of the studio in the '90's by original House of Blues nightclub franchise owner, Memphian Isaac Tigrett and former partner Gary Belz, efforts had been keyed toward bringing in top producers, writers and performers. Some like Ralph Sutton and Kirk Whalum were drawn in by the historical allure of making new music in Memphis. "I believe that my effort along with others will help rebirth this region. Since there's a lot of strong musicianship down here and a lot of incredible writers," said music producer Ralph Sutton back in 2006. "I kind of really focused on that one cause I felt like this is the one with the most kind of proactivity in terms of the Memphis music scene and rebuilding and Renaissance," said Kirk Whalum, famed saxophonist. But, a stagnant economy and the equally "flat line" state of opportunities for Memphis musicians at home have combined to create the region's own state of the blues. "At the end of the day it is about value and how we value this cultural asset. That needs nurturing, that needs developing so these musicians can work. If they're not working it's impossible for the studios to survive," said Johnnie Walker, Executive Director of Shelby County Music Commission. Though Studio D may strike the right chords in Nashville, Whalum still believes Memphis' return as a mecca for modern music will come but not in time to stop this moving van.
"There's going to be that Renaissance and the timing is going to be right and there's going to be a lot of young kids stepping in the shoes of the folks who made this great music," said Whalum.

TENNESSEE WILLIAMS FESTIVAL COMING TO CLARKSDALE OCT 15-16
TENNESSEE WILLIAMS FESTIVAL IN CLARKSDALE, 10/15-16
Tennessee Williams, America's great playwright and Pulitzer Prize winning-author of poetry, novels, and screenplays, spent his childhood in Clarksdale, and his works were greatly influenced by the area and its people. The Mississippi Delta Tennessee Williams Festival was inaugurated in 1993 as a celebration of his genius and the region's cultural heritage he immortalized in dramas including The Glass Menagerie, Cat on a Hot Tin Roof, Summer and Smoke, Eccentricities of a Nightingale, A Streetcar Named Desire, Orpheus Descending, Battle of Angels, Baby Doll, and others. Info at: www.coahomacc.edu/twilliams/about.html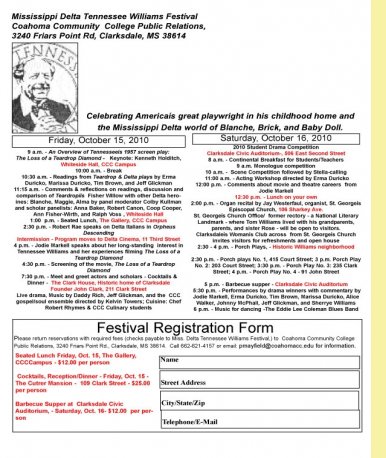 CLICK HERE for info on TN Williams Festival.
CAT HEAD OFFERS MARKETING & PR ASSISTANCE...

MAKE THE MOST OF YOUR NEXT IMPORTANT PROJECT:
Cat Head Promotions is available to make your next blues, music, marketing or tourism project successful. Roger Stolle is available to assist in the areas of:
• blues retail
• PR/marketing
• project consultation
• music/film production
• artist bookings
• journalism
• and more
MUSIC INDUSTRY CREDENTIALS:
• Keeping The Blues Alive Award recipient (Blues Foundation)
• Blues Music Award recipient (Blues Foundation)
• Founder Cat Head Delta Blues & Folk Art
• Founder Cat Head Presents recording label
• Co-founder Juke Joint Festival, Clarksdale
• Board member Clarksdale Downtown Development Assoc.
• Board member GrowDelta Advisory Board
• Partner in Three Forks Music, LLC.
• Blues Foundation member

CLICK HERE for more information at http://www.cathead.biz/StolleServices.html
HELLO FROM CAT HEAD IN
CLARKSDALE, MISSISSIPPI...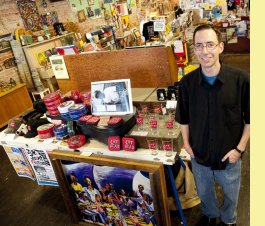 (PHOTO: Thanks to Delta Business Journal and Holly Ray for the photo; it accompanied a nice article on blues tourism success stories in the Delta...)
Welcome to another sporadic edition of the CAT HEAD UPDATE: The Mississippi Blues Newsletter -- "all the blues that's fit to print."
ARKANSAS BLUES & HERITAGE FEST WEEK ALMOST HERE!
Just 30 minutes from downtown Clarksdale is the wonderfully historic blues town of Helena, Arkansas. Thurs-Sat, October 7-9 is their annual Arkansas Blues & Heritage Festival (formerly the King Biscuit) -- one of the Delta area's absolute biggest and longest running blues festivals. In addition to headliners like BB King, Dr. John and Taj Mahal... you can check out real-deal folks like Jimmy "Duck" Holmes, Big Jack Johnson, Charlie Musselwhite, Eden Brent, Hubert Sumlin, etc, etc. Read more below about this not-to-be-missed event, or click here for the official web site. The week will also feature special blues events in Clarksdale -- not the least of which is a Sunday full of excellent stuff. Stay an extra day, and enjoy the Cat Head Mini Blues Fest, Ground Zero Blues Club Blues Brunch, Rock & Blues Museum music, Pinetop Perkins Homecoming, Red's Blues Jam and more. Go to www.cathead.biz for those details.
WE'RE MISSING A FRIEND IN CLARKSDALE...
I'm smiling in the photo above, but my heart is saddened. Like his thousands of national and international fans and friends, I'm mourning the loss of Mr. Foster Wiley -- better known to the blues world as "Mr. Tater, The Music Maker." As many of you may already know, Mr. Tater has been sick for most of the summer. A couple weeks ago, he was flown from Clarksdale to the Methodist University Hospital in Memphis after apparently collapsing while riding his bike (possibly as a result of a heart attack). He remained on a ventilator and dialysis machine in the Intensive Care Unit until his passing late on September 9th. During that time, dozens of friends, fans and family visited Mr. Tater, and while he was not awake due to heavy sedation, many reported feeling Taters handgrip tighten and so forth -- indicating that he knew his friends were nearby. (One particularly close friend, Will Dawson, even sat and played some acoustic guitar at Tater's bedside...) For those of you who are not familiar with his highly original, super friendly man and musician, please read on below. Mr. Tater was an icon in Clarksdale, Mississippi. He touched many lives and will not soon be forgotten. RIP.
ONE LAST THING (FYI)
One last thing... I keep getting questions about a new "Cathead Vodka" company based near Jackson, MS. Just so there's no confusion... They are not related to the "Cat Head Delta Blues & Folk Art" store, record label, etc. in Clarksdale, MS. It is a totally different company that was (the owners tell me) "inspired" by our Cat Head store as well as bluesman Pat Thomas' folk art drawings. We at the original Cat Head don't offer much in the way of drinks (though I'll always share a beer with ya!)... BUT we DO offer some of the coolest blues CDs, DVDs, books, magazines, t-shirts, souvenirs and art around! We've been around for almost a decade, proudly supporting Mississippi blues and blues musicians with time, money and events. C'mon by and see us... again... or for the first time.
Best regards,
Roger Stolle
Cat Head Delta Blues & Folk Art
252 Delta Avenue, Clarksdale, MS 38614
662-624-5992 - roger@cathead.biz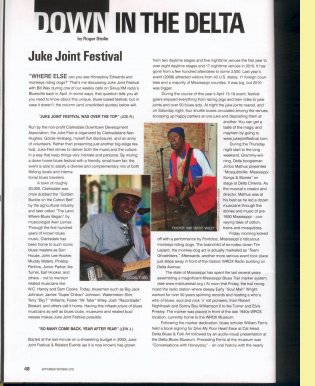 PICK UP THE NEW ISSUE OF BLUES REVUE MAGAZINE
This edition of my "Down in the Delta" column reviews this past April's Juke Joi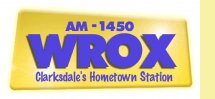 nt Festival in Clarksdale, Mississippi... with great photos by Joe Rosen. Pick it up at Cat Head or click the image to subscribe to BR mag... THANKS!
ALSO, while I'm thinking of it, tune in to Cat Head Delta Blues Show on WROX Radio -- on-line wroxradio.com or on the air at 1450AM and 105.7FM (most Sat 7pm-9pm and every Sun 10pm-midnight). Tune in this week for an Arkansas Blues & Heritage Festival primer with plenty of rockin' blues and information!

(Click to hear a sample recorded introduction to a recent -- Sept 11th, specifically -- Cat Head Delta Blues Show!)

ARKANSAS BLUES & HERITAGE FESTIVAL COMING SOON TO HISTORIC HELENA, ARKANSAS!
OCTOBER 7-9, 2010
Arkansas Blues & Heritage Festival
historic downtown Helena, Arkansas
(just 15 min from Hwy 61 in MS & 30 min from Clarksdale, MS)

"THE BIG ONE"... Helena, Arkansas' former "King Biscuit" blues fest rolls on with multiple stages, emerging artists and big-name headliners. Excellent street musicians and food on Cherry Street during the fest as well. SPECIAL APPEARANCE on Thursday, 10/7 by blues legend BB KING & his band! In addition to big names like BB King, Dr. John and Taj Mahal, catch plenty of real-deal Delta performers like Jimmy "Duck" Holmes, Big Jack Johnson, Eden Brent, Earnest "Guitar" Roy, Willie Cobbs, Michael Burks and more. Go to their official web site above to order tickets and find out more info.

(Hear festival performer Duck Holmes on Broke & Hungry Records singing "All Night Long"; then see him in Helena!)
(huge Helena crowds... having fun!)

THE LINEUP:

Main Stage – Thursday 10/7

11:30/12:15 – 2009 Emerging Artist Winner – Heather Cross

12:30/1:15 – 2010 SBBS Battle of The Bands Winner-Diddley Squat

1:30/2:15 – 2010 IBC Winner – Grady Champion

2:30/3:20 – Willie Cobbs

3:40/4:35 – Sterling Billingsley Band

5:00-6:05 – James Harman

6:25/7:30 – Reba Russell

7:55/9:05 – Paul Thorn

9:30/11:00 – BB King

Main Stage – Friday 10/8

11:30/12:30 – Sherrie Williams

12:45/1:45 – Big Jack Johnson

2:00/3:05 – Smokin Joe Kubeck with Bnois King

3:35/4:40 – Kentucky Headhunters

5:00/6:10 – Hubert Sumlin & The Willie "Big Eyes" Smith Band

6:35/7:50 – Michael Burks

8:15/9:30 – Marsha Ball

10:00/11:30 – Dr. John

Main Stage – Saturday 10/9

11:30/12:30 – Preston Shannon

12:45/1:50 – Larry McCray

2:05/3:20 – Bobby Parker

3:35/4:50 – Pinetop Perkins & Bob Margolin

5:10/6:25 – Anson Funderburg & The Rockets

6:50/8:05 – Walter "Wolfman" Washington

8:25/9:40 – Charlie Musselwhite

10:00/11:30 – Taj Mahal

Lockwood Stackhouse Stage – Friday 10/8

11:00/11:45 – US Navy Band

12:00/12:45 – Phillip Stackhouse

1:00/1:45 – Andy Coats

2:00/2:45 – Johnny Billington

3:00/3:45 – Eden Brent

4:00/5:00 – Bernie Pearl

5:30/6:40 – Spoonfed Blues featuring Mississippi Spoonman

7:00/8:10 – Gwen White

8:30/9:40 – Mojo Buford

10:00/11:15 – Bobby Rush

Lockwood Stackhouse Stage – Saturday 10/9 12:00/1:00 – Jimmy "Duck" Holmes

1:20/2:20 – Rev. Roberts

2:40/3:40 –Austin "Walkin Cane" Charanghat

4:00/5:00 – John Hammond

5:30/6:40 – Lonnie Shields

7:00/8:10 – Wumpus Cats

8:30/9:40 – Don McMinn

10:00/11:15 – Earnest "Guitar" Roy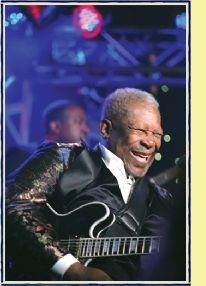 (headliner BB King smiles to the left...)
CLICK HERE for official AR Blues & Heritage Fest web site with line-up and more!

CLICK HERE for even more live blues going on during AR Blues Fest Week in the Delta!

CAT HEAD DELTA BLUES & FOLK ART CELEBRATES ARKANSAS BLUES FESTIVAL WEEKEND!
FREE 'LIVE' MUSIC & EVENTS AT CAT HEAD IN CLARKSDALE...
Support live music; please tip your musicians and buy their CDs!
WED 10/6 - 2pm Andy Coats plays blues.
SAT 10/9 - 10am (inside) book signing for "Where Southern Cross the Dog" with author Allen Whitley; 10am (outside) CD Release Party performance by Adam Gussow and Brandon Bailey.
SUN 10/10 - 9am till... famous CAT HEAD MINI BLUES FEST starring M for Mississippi's Terry "Harmonica" Bean, 5-time Blues Music Award nominee Big George Brock, Clarine Wagner, Anthony "Big A" Sherrod, Fedora/Rooster recording artist Robert "Bilbo" Walker and more! Plus, BBQ available from Big Red. Rain or shine!
MON 10/11 - Bernie Pearl brings Delta tour to Cat Head.
SHOP 'CAT HEAD' STORE DURING HELENA BLUES FEST...
That's right it's the 9th year that Cat Head has celebrated the big Helena, Arkansas blues fest weekend with special blues event. Come by for great new blues CDs, DVDs, LPs, books, magazines, art and... even BRAND NEW CAT HEAD T-SHIRTS... and CDs by the AR Blues Fest and week's club/juke performers... including "M for Mississippi"! It's no wonder that Paste Magazine called Cat Head "1 of the 17 coolest record stores in America"!
CAT HEAD DELTA BLUES & FOLK ART STORE
252 Delta Avenue, Clarksdale, Mississippi 38614
http://www.cathead.biz • 662-624-5992

(Click to hear a preview of Clarksdale's up-and-coming blues star Anthony "BIG A" Sherrod... before seeing him at Cat Head.)

CLARKSDALE'S BLUES EVENTS DURING HELENA'S FEST WEEK:
CLARKSDALE EVENTS DURING FEST WEEK
Clarksdale will celebrate the festival week in nearby Helena, Arkansas, with a tremendous line-up of bues-related events. Cat Head, Ground Zero Blues Club, Red's Lounge, Hopson Commissary, Shackup Inn, Rock & Blues Museum, Delta Blues Museum, Madidi, Rust Restaurant, Hambone Gallery, etc. etc... will all be open and most with live happenings at some point during the week.
CAT HEAD FLYER WILL LIST LIVE MUSIC
We'll list what we know in advance on a special two-sided Cat Head flyer handout, featuring the AR Fest line-up on one side and the Clarksdale events on the other (like we do every year). Please drop by the store to pick up your own free copy as soon as you land in town. Updates announced after the flyer is printed will be listed on the Cathead.biz Live Music web page.
GO TO http://www.cathead.biz/livemusic.html and scroll down to dates for updates on Clarksdale blues fest week music as well as the AR Blues Fest itself.

CLARKSDALE'S "MR. TATER" (FOSTER WILEY) PASSES AWAY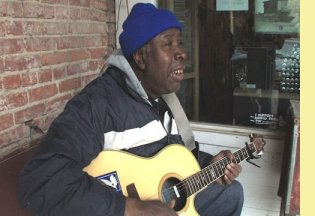 (PHOTO: movie-still by Damien Blaylock from "M for Mississippi".)
"Last of the Delta blues street musicians" passes...
MR. TATER, THE MUSIC MAKER -- R.I.P. A long-time Clarksdale, Mississippi, street musician and favorite of visiting blues tourists from around the world, Foster Wiley a.k.a. "Mr. Tater, The Music Maker" passed away Friday, September 10, 2010. According to friend John Ruskey, Wiley was 63 years old. Affectionately called "Mr. Tater" by his legion of fans, Foster Wiley was perhaps best known for his daily street performances in downtown Clarksdale as well as his late night jams at local venues like Ground Zero Blues Club, Red's Lounge and Club 2000. Though plagued by various physical and environmental handicaps, Wiley was rarely without a smile and always in search of his next gig or recording opportunity. As a result, his name or image often appeared in both national and international media circles, including such iconic news outlets as The New York Times, BBC, CNN, CBS and NPR. He was also a regular act at area blues festivals and featured in a handful of video documentaries. Musicians Jimbo Mathus, Bill Abel, Will Dawson and others helped Wiley record over a dozen CDs -- including the recently released "Best of Mr. Tater" on the appropriately (but coincidentally) named Music Maker label. In the 2008 blues documentary "M for Mississippi," the man they called Mr. Tater proudly proclaimed, "I never sing the same song twice." The funeral services (September 14th) were held at Vincent Productions' Clarksdale Sound Stage and featured solo performances by bluesmen Super Chikan, Watermelon Slim and TCB as well as singer-songwriter Gary Vincent and two acapella gospel singers. A jam was held in Tater's honor later in the day. He was laid to rest at Heavenly Rest Cemetery just north of Clarksdale -- fittingly on Highway 61.
FROM MYSPACE PAGE (put up by Will Dawson):
"Mr Tater is a force of nature! He has released several startling records. ... His name and likeness have appeared in The New York Times, Gourmet Magazine, and the liner notes to the Grammy-nominated Elvis Costello album 'The Delivery Man'." ALSO, on his Myspace page you can view awesome videos of Mr. Tater in a BBC documentary as well as a cameo in Randy Houser's hit Country Music video for "Whistlin' Dixie."
FROM JOHN RUSKEY (close friend of Mr. Tater): "This goes out in memory of 'Tater' Foster Wiley, my good friend & good-hearted blues musician, the guy with biggest heart, most refreshingly original blues songs, and most miles on a bicycle in Clarksdale. Tater wrote songs about the river, about our canoes, and performed at my wedding. You cried big tears at our wedding Tater, because you thought Sarah was taking me away. Now its my turn to cry the big tears."
CHECK OUT LOVELY DOCUMENTARY SHORT:
Mini documentary on Mr. Tater by Barefoot Workshops at http://vimeo.com/12082050.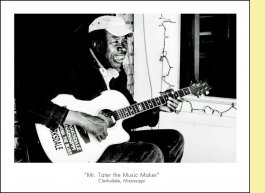 PHOTOGRAPHER BRANDY KAYZAKIAN-ROWE FUNDRAISER:
Brandy is donating proceeds from sale of her beautiful B&W photo of Mr. Tater (taken outside Cat Head) shown to the left to Mr. Tater's family. Go to her web site at:
www.brandykayzakianrowe.com (click on Mr. Tater Memorial).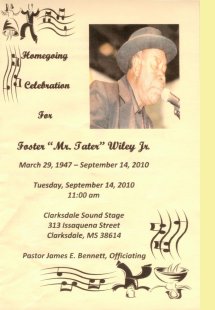 DONATIONS CAN BE SENT TO MR. TATER'S BROTHERS:
Joe Wiley
c/o Regions Bank
211 E 2nd St, Clarksdale, MS 38614-4302
(Questions? Call Michele Fondren at 662-627-3281)
- OR -
Joshua Wiley
4123 Farmview Dr., Nashville, TN 37218
(Questions? Call Joshua at 615-498-0244 / 615-876-9449)

'ROCK & BLUES MUSEUM' NEWS FROM CLARKSDALE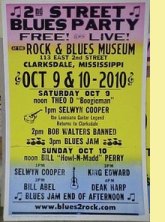 2ND STREET BLUES PARTY
2nd Street Blues Party on Saturday, Oct 9, and Sunday, Oct. 10 in front of the Rock & Blues Museum beginning at 12 noon both days. Free live Music! Come on out and enjoy a Louisiana guitar legend, Selwyn Cooper performs at 1pm. Also performing are Bill "Howl-N-Madd" Perry Bill Abel, King Edward, Deak Harp, Bob Walters Banned and Theo D "Boogieman" with blues jam at the end of the afternoon of both days. Live music starts bothe Saturday & Sunday at noon. www.blues2rock.com.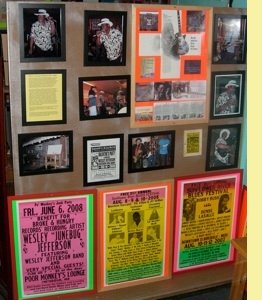 NEW/RECENT EXHIBITS
Featuring Wesley "Junebug" Jefferson and Wade Walton, "The Blues Singing Barber" -- both late, greats from Clarksdale.

ROCK & BLUES MUSEUM
113 East 2nd St, Clarksdale, MS
GENERAL BLUES & RELATED NEWS AND INFORMATION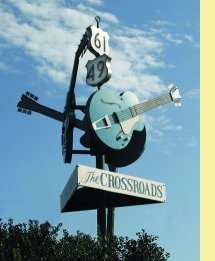 (PHOTO of Clarksdale 'Crossroads' by Chuck Lamb; available as a post card at Cat Head store.)
ENJOY THE BLUES NEWS SNAPSHOT BELOW GATHERED FROM VARIOUS SOURCES ... EDITED FOR SPACE (thanks to all!)...
FUNDRAISER EVENT FOR TWO FUTURE 'MISSISSIPPI TRAIL MARKERS' IN SENATOBIA, MS (info via Olga Wilhelmine Munding): A Musical Heritage Fundraiser for Historical Blues Trail Markers on Saturday, October 2 · 6:00pm - 11:30pm at home of Buford and Carole Givens (220 Tate St., Senatobia, MS. Live Music/Auction of special musical memorabilia. Bring your own lawn chair. Personal coolers welcome. BBQ and soft drinks available for purchase. Fundraiser for future Jessie Mae Hemphill MS Blues Trail Marker and OB McClinton MS Country Music Trail Marker.
ROCK & BLUES MUSEUM MUSIC DURING HELENA FEST: "2nd Street Blues Party" - 12 noon-5 pm on Saturday & Sunday, October 9th and 10th (outside the Rock & Blues Museum, 113 E. 2nd Street). Selwyn Cooper, Bill Howl-N-Madd Perry, Bill Abel, Bob Walters, King Edward, Deak Harp and Theo D. More info at museum web site, www.blues2rock.com.
PINETOP PERKINS HOMECOMING AT HOPSON/SHACKUP IN CLARKSDALE: Sunday, October 10 · 2:00pm - 7:00pm. Hopson Plantation & the Shack Up Inn, Clarksdale, Mississippi. Special Guests: Bob Margolin, Willie "Big Eyes" Smith, Peterson Brothers, Diddley Squat, La La Craig - Plus More Special Guests!
VIDEO TOUR OF BLUESMAN CHARLIE MUSSELWHITE'S OFFICE (via Charles Evans): Take a fun blues tour of Charlie's office at http://www.youtube.com/watch?v=R3Vu-7DAPa8
IN CHICAGO..."BLUES AT THE CROSSROADS" EVENT (via Luther Brown): The Chicago Symphony Orchestra is presenting "Blues at the Crossroads: The Robert Johnson Centennial Concert" in February -- featuring some Mississippi folks, past and present, like Honeyboy Edwards and Cedric Burnside/Lightnin' Malcolm. The link: http://cso.org/TicketsAndEvents/EventDetails.aspx?eid=3696
'WINTER CHICAGO BLUES TOUR' SET FOR JAN 2011: January 15, 2011 - 7 clubs. 2011 Winter Chicago Blues Tour Half-Price Tix- pledge now until October 16, ONLY via http://www.tinyurl.com/2011halfprice . "Celebrating hot blues in the coldest part of winter."
NEW 'BLUES REVUE' MAG ON NEWSSTANDS: "The first issue of Twentieth Anniversary Year! Issue # 125 A Tribute To Jimi Hendrix. We are 'The World's Blues Magazine' and we ship around the world!" (Available at www.bluesrevue.com OR at Cat Head in Clarksdale.)
BB KING MUSEUM IN INDIANOLA, MS, OFFERS SEPT. DISCOUNT: "To celebrate B.B's 85th birthday, the B.B. King Museum is offering a discount on general admission during the month of September -- $2 off general admission with coupon. Print it at: http://www.bbkingmuseum.org/print-coupon.
JON GINDICK'S 'HARMONICA JAM CAMP' STARTS IN CLARKSDALE: "A Limited Enrollment 5 Day Jamming and Learning Vacation for Diatonic Harmonica Players -- with a Focus on You, the Fundamentals of Blues and the Joys of Jamming." Current camp: September 28 to October 2, 2010. Future camps: March 22 to 26, 2011 and September 27 to Oct 1, 2011. The Mississippi Camps are held at The Shack Up Inn, 3 miles outside of Clarksdale, Mississippi. Details at www.harmonicajamcamp.com.
NEW MISSISSIPPI BLUES RELEASES; NEWS VIA BOB CORRITORE: "Rural Mississippi blues is being well represented by a number of new releases. T-Model Ford has a brilliant new disc out called Ladies Man on the Alive record label that finds him playing in an acoustic setting backed by members of Moreland & Arbuckle and Gravel Road. Wolf Records recently released R.L. Burnside / Rollin' & Tumblin' which features field recordings of this very celebrated artist from 1975, 1989, and 1991. Just released is a new Mississippi Fred McDowell CD called Come and Find You Gone, on Devil Down Records, which includes previously unissued recordings from Bill Ferris' archives. Jeff Konkel of Broke & Hungry Records reports "This fall we'll be issuing a two-CD retrospective of the label's first five years. It's title is Mistakes Were Made: Five Years Of Raw Blues, Damaged Livers, and Questionable Business Decisions. The collection will feature 28 songs, about half of which are previously unreleased. Among the previously unreleased recordings are archival recordings by Jimmy "Duck" Holmes, Pat Thomas, Odell Harris, Terry "Big T" Williams and the Mississippi Marvel. Additionally the collection will feature newly recorded tracks by both Terry "Harmonica" Bean and Bill Abel. Exact release date is TBD, but we're anticipating an October, or November street date."
ROBIN ROGERS BENEFIT CHANGES VENUES (via Blueswax): After being admitted to the hospital in August for complications caused by Hepatitis C, it was discovered that Rogers has an untreatable cancerous tumor on her liver. The move from a 200-seat venue to one holding more than 1,300 people was deemed necessary by organizers because of overwhelming response. New venue is Amos' Southend in Charlotte, NC (704-377-6874). Show time 6pm for "A Concert Event for Robin Rogers." Tix at www.amossouthend. Rogers' new album, Back In The Fire, debuted recently at #3 on the Billboard Blues Chart. (CAT HEAD NOTE: Our thoughts go out to Rogers and her family. She is a Clarksdale fan and no stranger to Ground Zero Blues Club, Hambone Gallery or Cat Head. Great singer and wonderful person.)
AWESOME BOYD RIVERS VIDEO LINK (via Bob Corritore): Go to http://www.youtube.com/watch?v=wCalc5JrDeM&feature=related for video shot at Greenville, Mississippi's fest in late 1970s!
WINNERS OF SUNFLOWER RIVER BLUES ASSOCIATION AWARDS: Sunflower's Maie Smith reports that Wade Fondren received the Early Wright Award and C.V. Veal received the Julian Guy Award. Congrats! ALSO, Maie wants folks to know that the annual Sunflower River Blues Festival Fundraiser will be at Ground Zero Blues Club in Clarksdale, MS, on Wednesday, November 24th.
HOME OF THE BLUES GOES GREEN WITH RECYCLING: "Clarksdale now has a recycling facility! Clean Earth Recycling 662-313-8840. They have bins they will bring by for Tuesday pick ups." (Thanks to everyone who let Cat Head know about this.)
'BLUES FOR THE GULF' FUNDRAISING: Info at http://bluesforthegulf.org/index.htm
LISTEN TO SOME CLASSIC DELTA BLUES BY JELLY ROLL KINGS AND MORE...: On Earwig Music's web site at http://www.earwigmusic.com/descriptions.shtml
NEW BOB MUGGE FILM ON SCISSORMEN: "Big Shoes: Walking and Talking the Blues," the new 90-minute documentary by filmmaker Robert Mugge (http://www.robertmugge.com) starring The Scissormen (http://scissormen.com), is hitting the big screen. The movie will premiere at the Starz Denver International Film Festival on November 5 and 6, and preview at sea on the West Coast Legendary Rhythm & Blues Cruise on October 20. Preview at: http://vimeo.com/channels/bigshoestrailer
AUTHOR GARTH CARTWRIGHT HAS NEW BOOK COMING OUT: The UK's Cartwright reports that his "More Miles Than Money" music travelogue book (and soundtrack CD) will be released in the US in October. The soundtrack (on Ace) includes a Big George Brock cut, by the way.
B.B. KING'S BLUESVILLE PICKS TO CLICK FOR THE WEEK OF SEPT. 18, 2010 -- XM/SIRIUS (via Chefjimi Patricola) included:
1. "Raising The Bar" – Magic Slim/Teardrops – Blind Pig
2. "Big Rockin' Boogie" – Becki Sue/Her Big Rockin' Daddies – Underworld Records
3. "Good To You" – Honey Island Swamp Band – Self Produced
4. "Nothing's Impossible" – Solomon Burke – One World
5. "Playing The Game" – Kevin Selfe & the Tornados – Self Produced
Also... B.B. KING'S BLUESVILLE PICKS TO CLICK FOR THE WEEK OF SEPT. 25, 2010 included:
1. "Good To You" – Honey Island Swamp Band – Self Produced
2. "Nothing's Impossible" – Solomon Burke – One World
3. "Playing The Game" – Kevin Selfe & the Tornados – Self Produced
4. "Red Dog Speaks" – Elvin Bishop – Delta Groove
5. "The Mathematics of Love" – Peter Parcek - Vizztone
ROCK & BLUES MUSEUM UPDATES THEIR WEB SITE: "We have competely revised and updated our website with special attention to Clarksdale -- 'Stay another day.' The idea is that we give our visitors any information what there is to do, to see, to shop etc., so they stay longer in Clarksdale and spend more! Go to www.blues2rock.com." -- Theo & Cindy.
SELECT 2011 FESTIVAL DATES IN CLARKSDALE, MS:
April 15-17, 2011 - Juke Joint Festival & Related Events
April 17, 2011 - Cat Head Mini Blues Fest I
May 7, 2011 - Clarksdale Caravan Music Fest
August 12-14, 2011 - Sunflower River Blues & Gospel Festival
August 14, 2011 - Cat Head Mini Blues Fest II
October 9, 2011 - Cat Head Mini Blues Fest III
October 9, 2011 - Pinetop Perkins Homecoming
October 29, 2011 - Hambone Festival
(Make a note of these dates, and book your hotel rooms now!)
CONTEST TO WIN A GUITAR AND TRIP TO MEMPHIS: Enter for a chance to win a Custom St. Blues Stax Guitar and Trip to Memphis, http://www.saintblues.com/contests/index.html.
WILLIE BROWN FUNDRAISER A SUCCESS: "As you know, the Willie Brown Blues Benefit was this past Sunday! It was a huge success. We had a great turnout, with guestimates at around 150 people or so. ... I have touched base with the funeral home in Tunica, MS, that will be creating the headstone for blues legend Willie Brown. I am working through a friend of mine who lives in Tunica County, who can handle all the business on the Mississippi front. Below is a link to my site. On it there are pictures from the event, as well as a little "Latest News" section where I will post what is going on with the headstone and the placement. This section of the site will serve as the update headquarters - so if you ever want to see where we are in the process, just go to that page, http://www.tdblues.com/?page_id=977." -- Jason Rewald, www.tdblues.com. (NOTE: Bluescentric is still selling Willie Brown Blues Benefit shirts at: http://www.bluescentric.com/merch/details.php?i=6167&s=)
LEGAL SERVICES AVAILABLE FOR SMALL BUSINESSES, NONPROFITS & MUSICIANS (information via Emily Broad): "The University of Mississippi Law School and Harvard Law School have partnered to start a new Transactional Clinic that provides FREE legal services to small businesses, nonprofits and musicians in the Mississippi Delta. Law students are available to work with small businesses and nonprofits on a variety of legal issues. You can contact the transactional clinic at 662-915-7429."
JUKE LEGEND CEDELL DAVIS TO PLAY FAYETTEVILLE, ARKANSAS FEST (per Brethren, band that backs him up): "Brethren will be playing a show then we will back up Cedell for a set at this years Bikes, Blues, and BBQ in Fayetteville, Arkansas on Oct 2nd, 5pm. Mark your calenders and join the fun."
KM WILLIAMS DIDDLEY BOW GOSPEL SONG ON VIDEO: "Video shot at the Deep Blues Festival Gospel Brunch, 2009, http://www.youtube.com/watch?v=WzMGBbLRPng
'HIT CITY' TV SHOW IN RIPLEY, MISSISSIPPI: "Louisiana Reggae Ambassador, Henry Turner, Jr. will be bringing the irie vibes of his grooving band, Henry Turner, Jr. & Flavor, direct from Louisiana to Northeast Mississippi when his Hit City TV show hits the screen from BKN TV 19 in Ripley, Mississippi. Visit Hit City TV Channel on web at http://www.youtube.com/user/HitCityTV."
ALABAMA BLUES PROJECT'S 'SUMMERTIME BLUES CAMP' A SUCCESS: "The Alabama Blues Project's award-winning Summertime Blues Camp gave students the opportunity to take music workshops in their choice of guitar, harmonica, drums or voice with some of the greatest professional musicians in our state at a variety of levels..." Read all about it on-line at http://www.alabamablues.org/educationprograms.htm#summertime

"MISSISSIPPI: STATE OF THE BLUES" BOOKSIGNING AT CAT HEAD, NOVEMBER 20TH...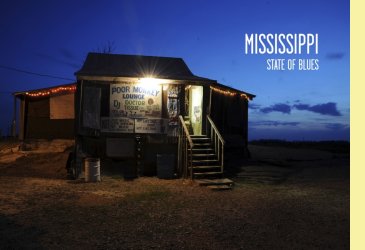 "MISSISSIPPI: STATE OF BLUES" IS A TRIUMPH IN MODERN BLUES BOOKS WITH WONDERFUL PHOTOS, HIGH END PRINTING AND INSIGHTFUL EDITORIAL.
DON'T MISS THE BIG PRE-HOLIDAY BOOK SIGNING AT CAT HEAD IN CLARKSDALE ON SAT NOV 20TH WITH FREE LIVE MUSIC AND MORE! MORE INFO AT www.cathead.biz
Cat Head Delta Blues & Folk Art is proud to present a very special book signing event with acclaimed photographer KEN MURPHY and noted blues scholar SCOTT BARRETTA on Saturday, November 20th at 1pm -- with music to follow.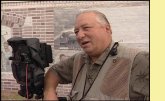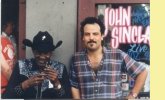 (PHOTOS: Ken photo via MPB. Scott, in plaid, via Hwy 61 Radio.)
This book signing event at Cat Head (252 Delta Ave., Clarksdale) will be followed by free live blues music in-store and more... to celebrate this amazing new, full-color coffee table book featuring many of Clarksdale and Mississippi's best contemporary blues performers and venues (as well as Cat Head itself!). The book includes classic juke joints and blues clubs like Po Monkey's, Red's Lounge, Blue Front Cafe, Ground Zero Blues Club, The Blues Barn, Messengers, Sarah's, etc. ... as well as living blues icons such as T-Model Ford, LC Ulmer, Duwayne Burnside, Big George Brock, Red Paden ... and the late blues personalities Mr. Tater, Miss Sarah Moore and Mississippi Slim. The printing and execution on this large sized coffee table book are exquisite. If you cannot attend this event, please call the week before to prepay for your copy, and we'll have the authors sign it for you, etc.
(BELOW: a couple random book preview shots of Cat Head store interior and bluesman Cedell Davis with Lightnin' Malcolm.)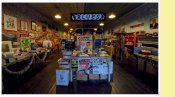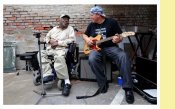 RE-STOCKED ON KILLER 'CAT HEAD' TEES IN THREE POPULAR STYLES... ORDER TODAY!
Our friend Michelle B. (thanks) gave us the heads up this week that the Food Channel recently aired a New Orleans po boy sandwich piece that featured a diner wearing a Cat Head tee! That reminded me to tell y'all... We have brand-new "Clarksdale" vintage postcard style T-shirts ($20), a fresh order of "Clarksdale Guitar" T-shirts ($22) and (as of later this coming week) a restock of our every-popular "Cat Head/Crossroads" T-shirt in white or black ($20). Shipping/handling and applicable sales tax extra. Please call Cat Head store Mon-Sat 10am-5pm to order -- 662-624-5992 -- OR pick 'em up during Helena's nearby blues fest in Oct. Here are some snapshots of the tees for your perusal below. Oh... We also have locally embroidered Cat Head logo caps (most with "Clarksdale, Mississippi" on the back), $20 each -- call for color availability. Oh... and we have Cat Head logo beer glasses, shot glasses, guitar picks, buttons, coasters, etc.; call for details and pricing. ALSO, send me a photo of you wearing your Cat Head merch somewhere interesting, and maybe I'll include your shot in a future Cat Head Newsletter... Thanks, Rog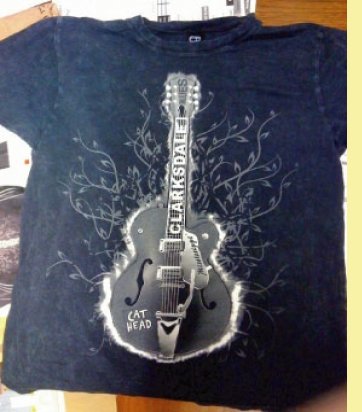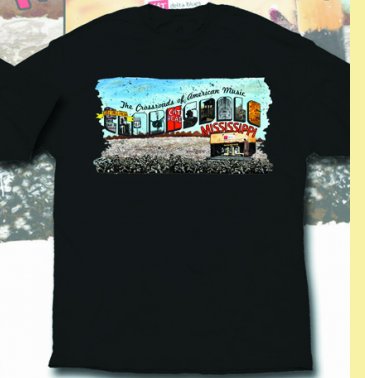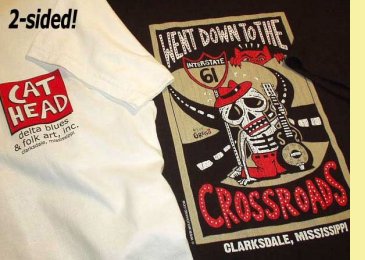 (T-Model Ford shown in his favorite Cat Head cap.)

"M FOR MISSISSIPPI" TO PREMIERE IN JACKSON, MS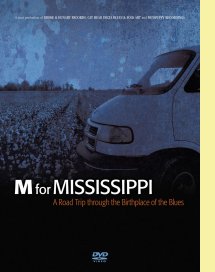 The Blues Music Award and Living Blues Award-winning blues documentary "M for Mississippi: A Road Trip through the Birthplace of the Blues" is available at www.mformississippi.com or (for rental) via www.netflix.com. Stores can order the DVD and CD soundtracks through City Hall Records. Digital downloads of the soundtracks is also available via CDbaby or iTunes.
JACKSON PREMIERE OF "M FOR M" WITH Q&A DURING MISSISSIPPI INTERNATIONAL FILM FESTIVAL IN OCT.: "M for Mississippi" will have it's Jackson, MS, premiere at the Mississippi International Film Festival -- Friday, October 29th, 9pm -- during the festival's "Blues Block" of movies at Davis Planetarium. "M for M" cinematographer and co-director Damien Blaylock will be on hand for a film Q&A afterward. Official web site: http://www.mississippifilmfest.com (web site has schedule, etc.)
"M FOR MISSISSIPPI" SCREENING AND/OR "ROADSHOW" (WITH ARTISTS FROM FILM) OPPORTUNITIES AVAILABLE: If your blues society, movie theater or blues festival is interested in showing the movie and/or presenting some of the artists from the film, please contact us through our M for Mississippi web site. We've brought the film to various venues/events in the U.S. as well as Canada, Norway, Italy, Denmark, Belgium, etc. -- often with muscians in tow.
Hear Big George Brock's M FOR M movie theme song...


'THREE FORKS MUSIC' NEWS
& INFORMATION FROM DELTA

NEW 'THREE FORKS MUSIC' LABEL GROUP
In case you missed the press release back in July... Three Forks Music is the new marketing and distribution umbrella for the Cat Head, Broke & Hungry Records, Mudpuppy Recordings and M for Mississippi labels. This new label group -- dedicated to Mississippi's surviving, real-deal blues scene -- is distributed in the US and Canada through City Hall Records. See link below for more information about our releases... and watch for a new 2-CD retrospective coming soon from our label partner, Jeff Konkel at Broke & Hungry Records.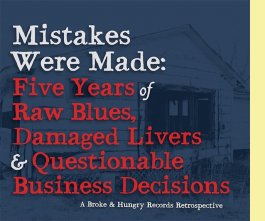 COMING THIS FALL FROM BROKE & HUNGRY RECORDS... MISTAKES WERE MADE: FIVE YEARS OF RAW BLUES, DAMAGED LIVERS & QUESTIONABLE BUSINESS DECISIONS. Two CDs of new cuts, popular favorites and unreleased gems from the Broke & Hungry blues vaults.
For more information on the Three Forks Music labels, go to:
Record stores & gift shops can order our collective product through:
'CLARKSDALE FILM FESTIVAL' COMING IN LATE JANUARY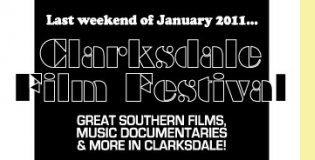 NEW FILM FESTIVAL
COMING TO DELTA...
Plans are now underway for a brand new event in historic Clarksdale, Miss. The same team that brings y'all Juke Joint Festival each year is working on the inaugural Clarksdale Film Festival -- the last weekend in January 2011. Details are TBA, but expect a mix of blues music documentaries, Mississippi-made movies and classic Southern film. If you think your film might fit the bill, please email roger@cathead.biz, and request an Official Entry Form. It will include instructions and information.
HIT SONGWRITER ODIE BLACKMON: NEW DVD & MORE
Here's some info on a big blues fan (whose wife is from Clarksdale!) and his latest songwriting instruction info... DVD... and more. We're hoping to bring him to Clarksdale for a song workshop during April 2011 Juke Joint Festival! -- Roger at Cat Head.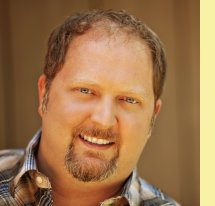 'SONGWRITER TO THE STARS' ODIE BLACKMON IS ON A ROLL WITH A NEW INSTRUCTIONAL DVD AT AMAZON.COM AND SONGWRITING CLASS AT VANDERBILT UNIVERSITY
September 28, 2010 (Nashville, TN) -- Writing hit songs for the likes of George Strait and Lee Ann Womack isn't all that Grammy-nominated songwriter Odie Blackmon has been up to lately. He's also been teaching other aspiring musicians how to write their own chart-topping hits -- and make a living doing it.
The #1 hit songwriter's critically-acclaimed "The Craft of Writing Hit Songs" DVD recently entered national distribution via Amazon.com, and the songwriter behind it has just begun teaching at Vanderbilt University's Blair School of Music.
"I've been very blessed in my career," said Blackmon. "I'm able to do what I love, work with people I admire and, best of all, make money doing it. Not everyone can say that, especially in the music business. Now, I'm on a mission to help others realize similar dreams."
Called a "particularly successful" songwriter by the New York Times and "one of the most popular contemporary songwriters in Nashville" by CMT.com, Blackmon has kept busy lately showcasing his skills as a teacher. As American Songwriter magazine put it recently, "Blackmon is not only a great song craftsman and hit writer, but he's also an accurate, understandable communicator of the songwriting process and its flow."
The latest evidence of this talent comes in the form of an instructional DVD.
"Working as a professional songwriter in Nashville and traveling to workshops around the U.S., I'd get folks asking me to recommend instructional songwriting DVDs and things like that," Blackmon recalled. "The problem was: There weren't any. There were plenty on 'how to play great guitar' but nothing on 'how to write a hit song.' So we made one."
Directed by Gandulf Hennig (best known for documentaries like "Merle Haggard: Learning To Live With Myself" and "Gram Parsons: Fallen Angel") Blackmon's "The Craft of Writing Hit Songs" DVD takes more than just a paint-by-numbers approach. Blackmon and Hennig aimed for something more like a private songwriting session than a classroom tutorial. As a result, Blackmon comes across like a world-wise friend who is working to inspire as well as teach his student.
"I love music and songwriting," he explained. "I have fun doing it and have enjoyed all kinds of real-world experience. I don't know everything about songwriting, but I know a lot -- from subject matter and structure to feel and you name it. I wake up every morning with the same inspiration and challenges as anyone who has ever wanted to write a hit song. The difference is: I wake up with the background and know-how to pull it all together and make it happen. That's what I want to help others realize."
While Blackmon's major hits have been scored mainly in the Country music field (including a #1 for George Strait and a Grammy-nominated hit for Lee Ann Womack), the tips, techniques and anecdotes on his new DVD apply to virtually any musical genre, he says, from Country to Rock to Blues to Gospel.
"This is the DVD I wish I could have watched 20 years ago," he proclaims. "There are a lot of hard-learned lessons on there."
The "The Craft of Writing Hit Songs" DVD can be purchased at www.amazon.com as well as from Blackmon's own DVD-dedicated web site at www.thecraftofwritinghitsongs.com.
On the heels of the new DVD project, Blackmon has also headed into the classroom to expand on his previous workshop experience.
He is teaching a special course on the art of songwriting at the Vanderbilt University's Blair School of Music this fall and has already signed on again for spring. Blackmon says he's excited to share his writing passion and real-world experience with an up-and-coming generation of hit makers.
Details on the course are available on-line at blair.vanderbilt.edu.
For more information on Odie Blackmon, go to www.thecraftofwritinghitsongs.com

RECENT MISSISSIPPI BLUES PRESS, ARTICLES, ETC......
It's not surprising that journalists, radio programmers, TV folks, movie makers and other members of both mainstream and blues media continue to make the pilgrimage to the Mississippi Delta. After all, much of America's music is rooted here... and there are still just enough juke joints, house parties and one of a kind veteran bluesmen around... to step back into the past, if just for a minute. Here's just a sampling of recent coverage: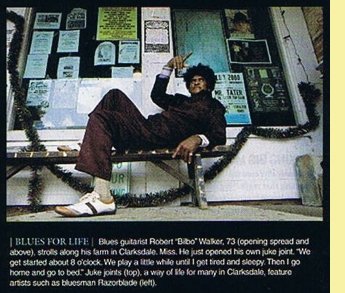 EBONY MAGAZINE (above photo of Bilbo at Cat Head courtesy of magazine): Current article on the tough nature of Delta blues and the poorer side of Mississippi features photos and quotes from Clarksdale's Robert "Bilbo" Walker, Josh "Razorblade" Stewart and (in 'Contents') Anthony "Big A" Sherrod. (Razorblade was walking around inside Red's Lounge the other night showing everyone his already worn-looking copy of the mag -- amazed to be in Ebony.)
MEN'S JOURNAL: The current issue has a couple pages on taking a Delta Blues Tour and includes a photo of Robert "Wolfman" Belfour performing at Red's Lounge in Clarksdale. I can't find it on-line, and I have mine to Red, but here's an earlier (less blues oriented) piece they did last year -- http://www.mensjournal.com/bluesroad.
ASSOCIATED PRESS (AP): National news story on the Oxford, Miss.-based Living Blues Magazine's 40th birthday -- http://news.yahoo.com/s/ap/20100909/ap_en_mu/ms_living_blues_magazine
OXFORD AMERICAN: Features Po Monkey's Lounge... Merigold, Mississippi's famous juke joint where Willie Seaberry invites folks in each Thursday night for an R&B deejay and a heck of a good time -- http://www.oxfordamerican.org/articles/sections/solost/
BLUES & RHYTHM (UK): Thanks to Savina in Jackson for the scans of the latest B&R mag with our buddy Mike Stephenson's nice reviews of Sunflower River Blues Fest, Cat Head Mini Blues Fest and Jackson's blues jam at Hal and Mal's. See the excerpts/clippings below (sort of running together...), or buy the full mag at Cat Head. Visit mag www.bluesandrhythm.co.uk.