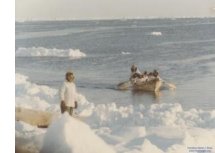 The Inupiat people have lived along the coasts of the Beaufort and Chukchi Seas for thousands of years.
Yet, melting sea ice, changing weather patterns and the push to drill for oil offshore may be putting our way of life at risk.
The Shell Oil Company wants to drill in the Beaufort and Chukchi Seas, and the government is holding public hearings this week to hear from us, the Inupiat people.
Hearings are scheduled in Point Lay, Wainwright, and Barrow. Our voices must be heard.
All of the following meetings begin at 7pm.
Wednesday, November 3rd, at the Point Lay Community Center in Point Lay
Thursday, November 4th, at the Robert James Community Center in Wainwright
AND Friday November 5th, at the Inupiat Heritage Center in Barrow.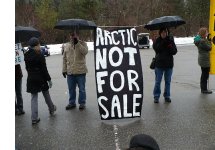 Our voices must be heard.
PS - only one member of the public attended the hearing in Kotzebue. Don't let this happen in the other villages. It only takes a few minutes to speak your mind. You CAN make a difference.
Best Regards,
Alaska Inter-Tribal Council Newsletter Team