Heroes and heroines are important role models to all of us. In this issue we highlight/celebrate real-life and fictional heroes. As you'll see by our choices, heroes don't necessarily have to be human either! Let us know if you have a hero that has been important to you or your students. We might use your selection in an upcoming issue.
by Joyce
Yolanda Derstine is a blogger and an extraordinary crafter. She's also an Army Mom who makes more than 100 greeting cards a month for servicemen so they can write home.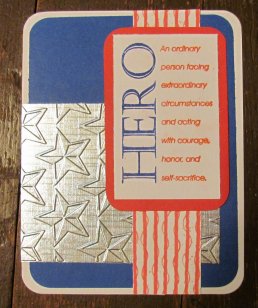 I asked Yolanda to tell us abut her outreach to heroes.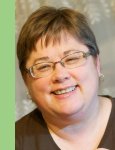 I came across Operation Write Home on Facebook just before our youngest son, David, deployed to Iraq. I thought it would be a good way to deal with all of that Army mom angst that can build up. It gave me a positive way to deal with missing David and a way to support military families.
The blank cards we make are given to soldiers (encouraging them) to use to connect with loved ones at home, which in turn encourages their loved ones.
It also allows me to be wildly creative with very few rules. I like that. I can nourish that inner artist and justify great supplies since in the end I am giving away everything I make :).
It's a win on every count. I know that those I craft for are actually using the cards--they are requested by the troops themselves--and that is an encouragement to me. There are weeks that 12,000 cards go out from Operation Write Home.
(Take a look at the OWH blogs--The Hero blog is feedback from troops. The Homefront blog is the weekly count. I live at the Stars and Stamps blog, which offers twice weekly challenges and tutorials, and the Facebook page offers community. It is a comfort to me to interact with so many that support our troops.)
If you enjoy scrapbooking and card making, you might want to follow Yolanda's example and make cards for our troops.
However, this is not an ideal activity for children so if you'd like to do this with your child or students, please read the guidelines for kid appropriate card making.
The Wreck of The SS Ethie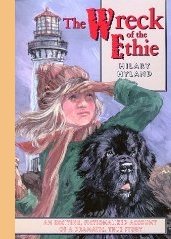 by Carol

In this short novel, Hilary Hyland recounts how the steamer, the SS Ethie, was caught in the middle of a violent blizzard 90 years ago. Both girls and boys in 3rd-6th grades will enjoy reading the fictionalized account of a Newfoundland dog that saved almost 100 people from drowning on December 11, 1919.

The story is told from multiple points of view. Readers see the voyage, storm, crash. and rescue from the perspective of Skipper, (the dog), Colleen (Skipper's owner),Patrick (young crew member), Fergus (the superstitious first mate), and Captain Flannery.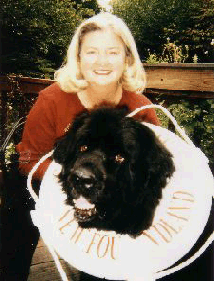 Find out more about Heather's school visits with her Newfoundland dog, Miss Mouse.
Fictional Characters as Heroes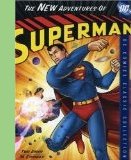 by Carol
Clark Kent, reporter, and Cherry Ames, nurse. I still remember these two childhood heroes. Today, young readers have a smorgasboard of novels to choose from with a wide variety of heroes.
Protagonists as different as Guy Montag in Fahrenheit 451 and Percy Jackson in Lightning Thief display a variety of heroic abilities. Here are a few of my favorites and why I think they distinguish themselves as heroes:
Classroom Activity:
Ask students to pick a character from a favorite novel. Dicusss:
What characteristics/qualities make him or her a hero?
What qualities would you like to imitate? Why?
2 Authors Who Write About Heroes
by Joyce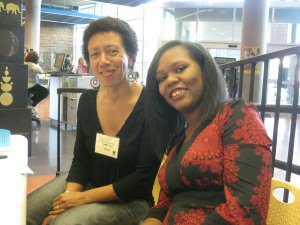 Carole Boston Weatherford (l.) and Kelly Starling Lyons
Meet two authors committed to writing about African American heroes.
Carole is the author of more than twenty books for young people. The heroes in Carole's books are jazz players, athletes, civil rights activists, life-savers, and more! Some, like Harriet Tubman are well known but others, such as Matthew Henson, a polar explorer, may be new to your students.
Kelly's picture book One Million Men and Me is about one million ordinary men who converged on the Washington Mall for the sake of forging a new image of black male identity, advocating Unity, Atonement, and Brotherhood.
She is also the author of a Middle Grade Novel, Eddie's Ordeal. After being at odds with his father over grades and basketball, Eddie learns that his father was part of the Civil Rights movement as a teen. Eddie learns that even heroes can be afraid and have vulnerabilities.
Dr. Suess Knows a Hero When He Sees One
by Joyce
Last summer I traveled to Springfield, MA home of Dr. Suess National Memorial Sculpture Garden where I met one of America's heroes and some of the unlikely heroes he created.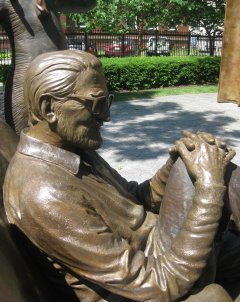 Horton, the elephant is my all-time favorite because he's so committed.
"I meant what I said and I said what I meant.
An elephant's faithful one hundred percent."
Perhaps Dr. Seuss's characters could help your students as they ponder the meaning of the word hero.
For more images of Dr. Seuss heroes,
OOPS!
We forgot to include our email address for our giveaways last issue. As a result, we have EXTRA giveways this issue.
Send us an
and we'll enter your name to win one of these wonderful items. Contest ends January 20.
If you didn't win a subscription to Literacyhead
last year, Jan Burkins is giving away another copy!

An autographed copy of Writing with Families by S. Arthur Kelly, courtesy of Carol's publisher, Maupin House.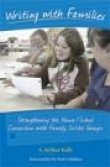 An autographed copy of Island Sting by Bonnie Doerr.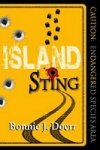 An autographed copy of The Wreck of the Ethie.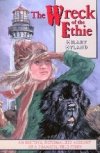 In Charlotte, NC you can visit the Levine Museum's year-long exhibit on desegregation. "Courage: The Carolina Story that Changed America."
* * *
Discover some unsung heroes.
Constance Baker Motley was a lawyer who played a key role in civil rights history.
Gail Halverson is a former Airforce pilot who, just a few years after WWII, delivered food, fuel, chocolate and goodwill to the citizens of Berlin.
Mattie Stepanek was a young boy who promoted peace and goodwill during his short life.
Jeni Stepanek, mother of Mattie and three other children who died from a rare form of Muscular Dystrophy. Jeni also has adult onset of MD. Although she has kept her son Mattie's work front and center, she is clearly a hero as she writes, books, pursues a PHD, does motivational speaking, and works on behalf of Muscular Dystrophy.
Who are some ordinary heroes?
by Carol and Joyce
One Million Men and Me shows how ordinary men worked together for a common goal. Each one could be considered a hero.
Do your students know other "ordinary" heroes -people who we might not ordinarily think of as heroic. Here are two to start your list:
* In the recent Arizona shooting, Patricia Maisch prevented Loughner from reloading his gun.
* The nursing aides in nursing homes. They often do the dirty work that no one else wants to do.
by Carol and Joyce

We offer
Writers-in-Residence
programs and would be happy to customize workshops for your school and grade level. Here are some topics to choose from:
Pump Up the Narrative!
Writing Memorable Memoirs
Writing Across the Curriculum: Using Short Fiction to Supplement Science & Social Studies
Jazz Up your Writing!
Writing From the 5 Senses
We produce this newletter with the help of a lot of great writers, teachers, and friends.
And thank you to our special contributors this time: Bonnie Doerr, Maupin House, Hilary Hyland, and Jan Burkins. They're responsible for the generous giveaways!
Look for our
next issue in
March
when we will focus on science.