GBF Presents ...
"A Conversation with Eleanor Brown and Ron Charles"
The Gaithersburg Book Festival is introducing a compelling new feature at the 2011 event - an interactive conversation between a top literary critic and a bestselling author.
Part C-SPAN's "BookNotes," part Bravo's "Inside the Actor's Studio," the conversation will bring together Eleanor Brown, who recently published her bestselling debut novel, "The Weird Sisters," and Ron Charles, a well-known critic and fiction editor for The Washington Post.

Born and raised in the Washington, D.C. area, Brown currently lives in Colorado with her partner, writer and new media superstar, J.C. Hutchins. Brown's writing has appeared in anthologies, journals, magazines and newspapers. "The Weird Sisters" hit the New York Times, Publishers Weekly, Washington Post and national Indie bestseller lists and is now available from Amy Einhorn Books.

Charles has served as fiction editor for The Washington Post Book World since 2005. In 2009, he won the "best criticism award" from The National Book Critic Circle. Previously, he was a book reviewer at the Christian Science Monitor. Charles reviewed Brown's book for The Washington Post, calling it smart and hopeful and encouraging readers to "get thee to a bookstore" to purchase it.
The 50-minute program will consist of a one-on-one conversation between Brown and Charles, during which they will have an in-depth discussion about her first novel, her writing process and her influences. The program will conclude with an interactive question and answer session between the speakers and festival attendees.
And the List Grows Longer...
13 More Authors Added to Line-Up
The impressive list of featured authors for the 2011 Gaithersburg Book Festival is growing longer every day. We've added 13 more since last month, including:
Finalists Selected for H.S. Short Story Contest
After reviewing 114 entries from high school students in Maryland, Virginia and the District of Columbia, judges have selected 12 finalists and 10 honorable mention honorees for the Gaithersburg Book Festival's first annual High School Short Story Contest. The finalists, who will read their stories at the Gaithersburg Book Festival Coffee House on May 21, are:
John H. Baker – Germantown, Md. (Seneca Valley High School, Montgomery County)
Lundy Bowern – Germantown, Md. (Northwest High School, Montgomery County)
Alice J. Chang – Rockville, Md. (Wootton High School, Montgomery County)
Sutton Chiorini – Kensington, Md. (Bethesda-Chevy Chase High School, Montgomery County)
Meredith Chen – Rockville, Md. (Richard Montgomery High School, Montgomery County)
Shelby Duncan – Chevy Chase, Md. (Washington Waldorf School, Montgomery County)
Sarah Latch – Frederick, Md. (Frederick High School, Frederick County)
Alice-Yanhong Lu – Gaithersburg, Md. (Wootton High School, Montgomery County)
Jessica Migler – Rockville, Md. (Richard Montgomery High School, Montgomery County)
Maria-Lynn Okanlawon – Gaithersburg, Md. (Richard Montgomery High School, Montgomery County)
Peter Ramsey – Crofton, Md. (Rockbridge Academy, Anne Arundel County)
Agustina Rius – Rockville, Md. (Richard Montgomery High School, Montgomery County)
During the next few weeks, the stories written by these 12 finalists will be posted on the Gaithersburg Book Festival website and the GBF Blog.
Ten other students were chosen as honorable mention recipents. To read more, check out our press release.
GBF In the Community:
Parades and Book Blasts, Oh My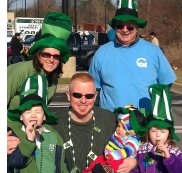 Saturday, March 12, was a busy day for members of the Gaithersburg Book Festival planning committee and their families.
Some got in the spirit of St. Patrick's Day at Gaithersburg's 11th annual parade at Washingtonian Center. GBF parade participants Robin Ferrier, Bob Murphy and the Norris clan handed out GBF bookmarks to parade-goers, while Heidi Bishop and Karen O'Keefe led bookmark-making crafts at the post-parade celebration.
Across town, committee member Danny Winborne, his son Elijah and Carolyn Crosby, program supervisor for the City's Arts & Special Events team, were at Lakeforest Mall to promote literacy and love of learning through the Simon Kidgits Club Book Blast. The family friendly event featured Jimmy Alexander of Mix 107.3 reading four stories to kids, and a meet and great with Curious George! Children were invited to bring a new or gently used book to the event to donate to the Gaithersburg Book Festival. These books will then be distributed to elementary schools in the Gaithersburg area.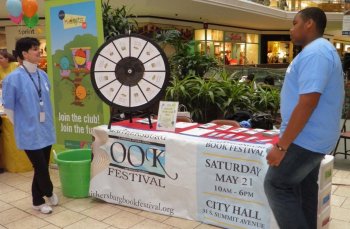 @The GBF Blog:
Q&As with Featured Authors
If you haven't been following the Gaithersburg Book Festival Blog, then you really don't know what you're missing. Not only are we keeping you updated on a daily – sometimes hourly – basis about breaking news from the festival and the latest successes of our featured authors, we're also running some very interesting and insightful Q&A interviews with these authors.
In these Q&As, you'll find out interesting "facts" such as with which literary legends, living or dead, Douglas Waller (author of "Wild Bill Donovan: The Spymaster Who Created the OSS and Modern American Espionage") would most like to dine; where "NPR Weekend Edition" host Scott Simon (author of "Baby, We Were Meant for Each Other: In Praise of Adoption") finds inspiration; and poet Linda Pastan's favorite opening line of a book.
We'll be posting other GBF Author Q&As on a regular basis, so we invite you to vist the GBF Blog often to find out more about our featured authors and maybe even find some commonalities that will help you strike up conversations when you meet them in person at the Festival on May 21.
Gaithersburg
Book Festival
___________
May 21, 2011
10 a.m. to 6 p.m.
Dine Out on April 5 and Support the GBF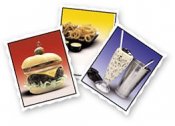 If you're looking for a good reason to go out for dinner on Tuesday, April 5, we have one.

From 5 p.m. to 9 p.m. that night, Cheeburger Cheeburger in Rockville will be hosting a fundraiser for the Gaithersburg Book Festival, in which 20 percent of all sales from diners who bring the GBF flyer will be donated to support the 2011 festival.

All you'll need to do is print out our flyer and present it to your waiter or waitress when you are seated.

Cheeburger Cheeburger is located at 14921 Shady Grove Road, Rockville, in the Fallsgrove Village Center.
Exhibitor Deadline Friday, April 8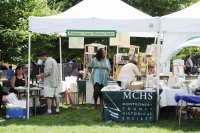 The Gaithersburg Book Festival is a terrific event at which to showcase your literary-related wares!
Whether you're an author, poet, publisher, literary agent, bookstore, or have any other sort of business that caters to the book industry, here's a great opportunity.
For a very modest price, you'll get a booth for the day and have a chance to meet and interact with thousands of attendees.
The deadline to apply for exhibtor space is Friday, April 8. For more information on becoming an exhibitor at the festival, please view our Exhibitor & Vendor Application.
GBF Thanks its Newest Sponsors
The Gaithersburg Book Festival is made possible by the generosity of our sponsors. In the last month, we've had several businesses return for their second year of sponsorship. Additionally, there have been many new companies and individuals pledging their support for this great event.
We'd like to give special thanks to our newest sponsors:
Festival Partners
Friends of the Library
Java Junction
Johns Hopkins University-Montgomery County Campus
Whole Foods Market-Kentlands
Premier Sponsor
Comcast
Festival Sponsor
HESS Construction + Engineering Services
Washington Parent
Pavilion Sponsors
Holy Cross Hospital Health Center-Gaithersburg
Alzheimers Association
MedImmune LLC
Mid-Atlantic Federal Credit Union
Verizon
Friends of the Festival
Maryland Insurance Administration
Kaiser Permanente of the Mid-Atlantic States
Kentlands Citizens Assembly
Kentlands Community Foundation
Book Lover
Thomas and Denise McQuighan
In Kind Sponsors
American Girl Store, Tysons Corner
Arianna Ross Story Telling
DC BookCrossers
Family Services Inc.
Gaithersburg/Germantown Jaycees
Vincent Greenfield (graphic designer)
Gail Norris (PR consultant)
Sarah Pekkanen (author)
The Elegant Envelope
The Reading Tree
Writopia Lab
We're off to a great start, but we still need the support of additional sponsors to make the 2011 Gaithersburg Book Festival even better than last year.
There are sponsorship levels to fit all budgets. Please visit the Gaitherburg Book Festival website for more information about 2011 sponsorships.
We Want You:
Volunteers Needed
The Gaithersburg Book Festival is an enormous undertaking, which would not be possible without the generous assistance of numerous volunteers.
We are continually recruiting volunteers for a number of opportunities. SSL hours are available for high school students. You must be at least 16 years old to apply.
Visit the GBF website for more details.
If you're interested in becoming part of this great event, take a few seconds and sign up to volunteer. We'll be in touch to coordinate as we get closer to the event.
Partners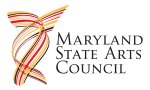 Premier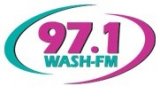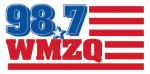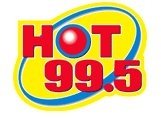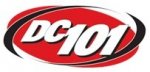 Festival
Aris and Marianne Mardirossian
Charitable Foundation


Pavilion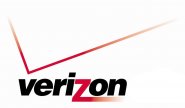 We have answers.
Click here to