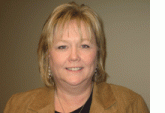 As the end of the winter season approaches and daylight begins to overtake the darkness, our thoughts naturally turn to renewal and cleansing.
Spring cleaning is a ritual that not only helps us shed the old, but it makes way for the new.
Sometimes it seems that spring will never come, but it always does.
We have families who are living with a different kind of winter. Not one of earthly seasons, but one born of emotional turmoil.
Their child has been diagnosed with cancer, relapsed, has continuing problems from treatment, or has passed away.
For these families, the hope of spring may seem even more distant. But it is there.
Hope and renewal live in small and tiny moments and in great and grand gestures. Acts of kindness from family, friends, and strangers alike bring light into dark places.
As our thoughts turn to spring cleaning, many long for the luxury of having the time and energy for something this ordinary and simple.
We have recently added help with housecleaning for families who have a child in treatment or who have extensive follow-up care. Sometimes small things can make a big difference.
If you would like to know more about how to support your friends and families during difficult times, click here for some practical day-to-day suggestions.
Mary Anne Ruddis