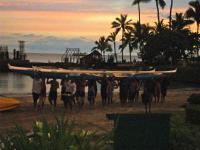 Beginnings & Endings
Life has so many changes. The season of Lent we are in now in the Christian calendar symbolizes that. Often, as in the dead of winter, we feel as though we are in a period of dryness or deadness that seems never-ending. In fact, growth and new life necessitate a period of change that feels like death. This is the journey of maturation and life.

I share at sidebar a poem sent from my lovely friend and teacher Dana Slamp, that speaks of beauty born through pain. Thanks Dana!

The above beach is Kona Beach in Hawaii where two weeks ago I was on vacation. Today the hotel is closed for three months while the beachfront merchants rebuild from the flooding that hit Hawaii from the Japan tsunami. As we rally to aid those we can, remember there is always awaiting a new rebirth: of hope, of kindness.

Join my friend Kyoko if you can, Monday 3/21 in a benefit class:

Tantric Sound Healing, Meditation and Yoga Nidra by Kyoko Jasper
3/21 (Mon) @ CRS http://www.crsny.org/drupal/
123 4th Ave 2nd Fl (bet.12th $13th Streets), 7:30PM~9:00PM
Price: $18 (register by 3/20) $25 (at the door)

All proceeds from this event donated to the NPO in Japan, Peace Winds Japan http://www.peace-winds.org/en/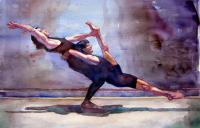 2 NYC Workshops: April & May
I have two NYC workshops upcoming, one in April, one in May.

In April I have a series: AcroYoga® 101, a 4-Wednesday, 6-8pm small group series at Pure West that builds on foundational skills of AcroYoga. For beginners and those refreshing their basics, this course builds progressively over 4 weeks. Non-member price includes a month's membership at the studio!

In May, I have a Mother's Day Aromatherapy Restorative at Pure East, Sunday May 8, 1-3pm. As always, my Restorative includes Thai massage inspired nurturing touch from myself and assistants, and chakra-balancing meditation and aromatherapy. Proceeds to benefit the Breast Cancer foundation. Each guest will receive a special gift.

Pure link here, workshop links at bottom right.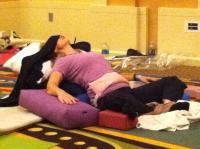 Boston: Restorative & AcroYoga® with YogaFit®
April 7-10 in Boston, I lead another 4-day Restorative teacher training with YogaFit®. Trainees must meet YogaFit® pre-requisites or receive permission to partake.

April 9 in Boston I teach an AcroYoga® Fundamentals workshop 7-9:30pm for YogaFit® trainees, trainers, and the public.

Both are open for registration at the link below.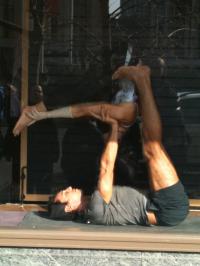 Photos; Classes; Emails
Photos in this issue are mine, except Steve Ross' painting of me and Matt Giordano from a photo by Aranka Israni; and this one here flying with Agustin Aguirreberry Saturday at Lululemon, pic via Kathryn Ulrich, whose friend was passing by! Thanks Kat!

My classes are always current on my website; Reply to me to be on my ENews monthly if you received this from someone else. You are always free to Unsubscribe and I do not share emails.

Happy Spring! Mary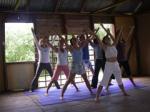 Kindness ~ poem
From Dana Slamp, 3/1/11:

"Kindness" - by Naomi Shihab Nye

Before you know what kindness really is
you must lose things,
feel the future dissolve in a moment
like salt in a weakened broth.
What you held in your hand,
what you counted and carefully saved,
all this must go so you know
how desolate the landscape can be
between the regions of kindness.…

Before you know kindness as the deepest thing inside,
you must know sorrow as the other deepest thing.
You must wake up with sorrow.
You must speak to it till your voice
catches the thread of all sorrows
and you see the size of the cloth.

Then it is only kindness that makes sense anymore,
only kindness that ties your shoes
and sends you out into the day to mail letters and
purchase bread,
only kindness that raises its head
from the crowd of the world to say
it is I you have been looking for,
and then goes with you everywhere
like a shadow or a friend.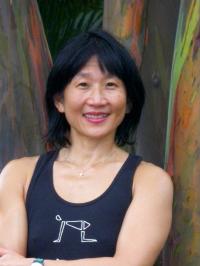 Japan Benefit Class
I may be teaching a class to donate proceeds to Japan aid; watch for it in a postcards update to come.

Maha shanti! ~ Mary