Wet and Wild Wednesday sailors want to play..err sail. So I can't write a rhyme, on Wednesday's we are too busy sailing, telling tales and having fun to worry about prose.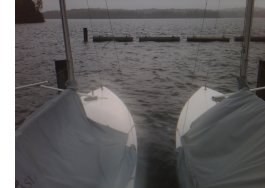 Yes, the snow is gone, the rain has stopped and the fair winds of Kent Lake are calling. Sooo, lets get it started. WWW is back, starting Wednesday June 8th. What are Wet and Wild Wednesday's? It's time for the old salts, new students and those in between, to get in some practice with our fleet of Interlake's. No need for setting up appointments, checking the web or trading voice messages, simply show up at the East boat launch at Kent Lake about 18:00 (6pm for the newbie's). What could be easier? There is one important rule: You must be ready for fun, skill sharpening, practice sailing, and of course meeting with other club members that also have a passion for sailing. We will be around to help ensure that all new sailors are teamed up with rated and experienced sailors. We will even help with the Dock Master and launch chores, if you're nice to us. Then we all have fun and sail until dusk chases us off the lake. If by chance, we have more unrated or new members than we can pair with rated members,( yes, it has happened a few time in the last few years) bear with us and we will make every attempt to get everyone some tiller time.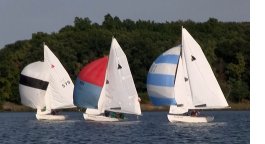 For the rated and experienced members of the club, this is not only a great way to meet and welcome new member (and show off a bit) but also to help them gain confidence in their skills so they too can become rated and play it forward. Not only will you have a great time, you get a bonus in that you even earn some volunteer hours, and without you, there would not be WWW!
Looking forward to another great summer of sailing,
See you at the dock,
John Johnston and Bob Dallos