LIKE us & post a beer comment...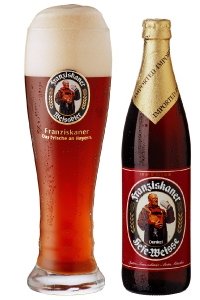 Here are Owen's notes from a head-to-head comparison of four dark wheat ales that were poured at last April's wonderful Classic City Brew Fest in Athens, Georgia.
The first three German wheats showed off approximately the same light brown color with red/orange highlights. These beers are cloudy when the last few ounces in the bottle are swirled to pick up the nutritious sediment from the bottom of the bottle. Poured into the glass, this yeast sediment provides a soft, complex bready note. Owen's recent group trip to Bavaria reminded everyone of how scrumptious and satisfying these classic weizens can be.
Franziskaner Hefe-Weisse Dunkel - Brewed at the sprawling Spaten facility located in downtown Munich, this rich, malty wheat beer scored as Owen's favorite of the bunch. Grainy aromas of dark baked bread with notes of clove and banana emerge - producing quite an enticing nose. The flavors are refreshing, layered and subtle - with delicious hints of caramel, vanilla and toffee.
Hacker-Pschorr Weisse Dark - A bit more dry and quenching than the Franziskaner version, this classic dark wheat throws aromas of mild fruit with hints of toffee and overripe cherries and dates. There is also a suggestion of caramel corn. Complex malt exists in the background, and the clove and spice character is present but restrained. Pleasing flavors of caramel and medium toasted bread emerge.
Tucher Dunkles Hefe Weizen - This beer wafts aromas of molasses, kiwi, citrus and a wine-like tease. The fruity, estery flavors meld with caramel, bread, light clove and slightly acidic notes. A very refreshing version of the style.
Lips Of Faith Dunkel Weiss - The only American dark wheat in the group, this strong, dark brown (almost opaque) brew from the New Belgium brewery is definitely not a typical dunkel weizen. When poured vigorously into a large glass, the foam forms a tan, dark beige layer on top of the beer. Aromas of alcohol, rum, fruity esters, burnt caramel, toffee, herbs and smoke mingle in this "barleywine meets dunkelweiss" behemoth. Complex tastes of treacle, molasses, nutmeg, cinnamon, cumin, cardamon, rum and caraway seeds provide highlights on a canvass of sweet malt and pumpernickel bread. Definitely a sippin' beer!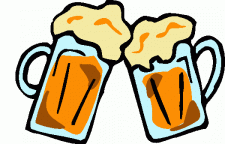 Taste 12 amazing beers and try to match each beer to a set of styles. It's a great party, enjoyable beer education, and our beer limerick hints are hilarious! Everyone gets a prize - including a chance at four free tickets to the Atlanta Cask Ale Tasting! Click the BUY NOW button near the top of www.ClassicCityBrew.com to purchase Beer Bingo tickets today - only 30 spots are available at only $19.95 each.
Plan to hang around with us after the event to enjoy dinner at 5 Seasons and see what brewer Crawford Moran has on tap!
Sunday, June 12, 2011 - 3:00-5:30 PM
5 Seasons Westside
1000 Marietta St NW, Atlanta, GA
A benefit for Project Safe Women's Shelter. This event involves NO gambling. Hosted by Owen Ogletree and The Beer Wench. 21 and up. No tickets will be mailed - your name(s) will simply be on a guest list at the door.
Royal Wedding Beer Dinners at 5 Seasons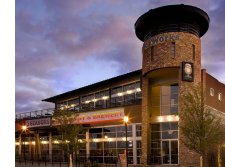 Join 5 Seasons for a special 5-course dinner in celebration of the marriage of His Royal Highness Prince William of Wales, K.G. with Miss Catherine Middleton. (They were really just looking for a reason to throw a party!)
The Royal Wedding Beer Dinners will be Wednesday, April 27th at 5 Westside and Thursday, April 28th at 5 North. Owen Ogletree will be on hand at the Westside event. Only $55 per person (plus tax and grat). Please call The 5 at 404-875-3232 or email 5seasonswestside@gmail.com to make your reservation to the dinner at 5 Westside or 770-521-5551 or events.5seasonsnorth@gmail.com for 5 North.
ROYAL MENU:
1. Cask of Pale Ale
Royal Canapes & Tea Sandwiches - Land Barron's Lobster Pie / Roast Beef & Horseradish Earl Grey Smoked Duck / Cured Salmon & Cream Cheese / Deviled Quail Eggs
2. Pepe le Pew Saison (North)/Provence Saison (Westside)
King Crab & Queen Snapper, Saffron Mead Veloute, Caviar & Spring Vegetables
3. Echo St. IPA (North)/ Plan B IPA (Westside)
Curried Cornish Pasty a la King with Cornish Hen, Citrus & Spring Peas
4. English Brown Ale
Roasted Crown of Berkshire Pork, Truffled Yorkshire Pudding & Green Beans
5. Cask of London Porter
Strawberry Royal Red Velvet Trifle with Stilton Cheese & Barleywine Cream
Classic City Brew Fest 2011 Wrap Up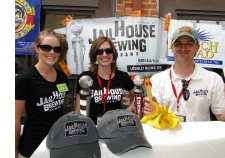 Sun, warm weather, a huge range of beer, 750 attendees plus another 250 volunteers and brewery representatives all added up to an amazing day of craft beer in Athens, Georgia at the 16th annual Classic City Brew Fest. Close to 300 different brands of beer (including 12 unique cask conditioned ales) were on hand for sampling in three ballrooms, the outdoor terrace and Melting Point music hall. Upbeat bluegrass tunes from Athens' Buttermilk Revival topped off the day in grand style. Click here to see the complete beer list from our 2011 festival.
If you missed out, be sure to keep your eye on this Brewsletter, as tickets for our 2012 brew fest will go on sale in late November. Next year's Classic City Brew Fest will feature a NEW, outdoor cask ale pavillion with almost 20 casks to sample!
CCBF Sponsors: Terrapin Beer Company, 5 Points Bottle Shop, Trappeze Pub, Redhook, Athens Area Humane Society, Foundry Park Inn & Spa and Brewtopia LLC.
4/27/2011 - Fullers ESB Cask will be tapped at 5:30 PM at Taco Mac Decatur, GA. Join Owen for a pint of this classic English extra special bitter - fresh from the firkin - they way it was meant to be enjoyed!
4/30/2011 - Prado Beer Festival, Atlanta. http://pradobeerfest.com
5/4/2011 - Copper Creek Brewing, Athens, GA cask ale tapping at 6 PM.
5/13/2011 - Freaky Friday Brewpub Bus Tour - Join other local beer fanatics for the second annual Friday the 13th bus tour of Twain's in Decatur and Max Lagers & 5 Seasons Westside in Atlanta. Purchase tickets at any of the three locations.
May 19-22, 2011 - Atlanta Food & Wine Festival.
Sunday 6/12/2011 - BEER BINGO - Taste 12 amazing beers and try to match each beer to a set of styles. It's a great party and enjoyable beer education! Everyone gets a prize - including a chance at four free tickets to Atlanta Cask Ale Tasting!

Click here

to purchase Beer Bingo tickets today - only 30 spots available at only $19.95 each. 5 Seasons Westside, Atlanta, 3:00 PM. A benefit for Project Safe Women's Shelter.
BREWTOPIA EVENTS' FULL INTERACTIVE BEER CALENDAR is always available - featuring the best beer happenings around the Southeast and beyond.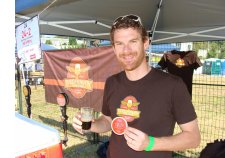 With plans to open sometime in 2012, Wild Heaven Craft Beers signed a lease recently on an 8,000 square foot building in Decatur that also extends into Avondale Estates. "The city of Avondale Estates has already zoned the building for us to brew, including tours, tastings and live band performances," notes Wild Heaven's Nick Purdy (pictured to the right). "The building sits right around the corner from the new offices of Paste Magazine, and Mark Harris of Terrapin is consulting with us - with Spike's blessing, of course." Wild Heaven currently contract brews their distinctive ales with Thomas Creek in Greenville, South Carolina.
Beer Hunter Movie Previews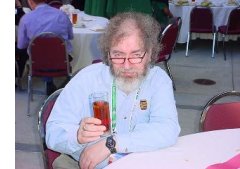 Michael Jackson, beloved beer journalist, inspired thousands of brewers and beer enthusiasts with his books and television series, "The Beer Hunter." While one of the leading figures in the craft beer world, many beer enthusiasts are not aware of Michael's equal - if not greater - fame within the world of whiskey, where his books have sold over a million copies.
Beginning in 2004, video and television producer J.R. Richards met Michael in London, and began producing DVD tasting segments for Michael's Rare Beer Club. Over time, as the library of footage grew, J.R. and Michael discussed making a documentary, or even another Beer Hunter series. When Michael passed away suddenly in 2007, the project came to halt as the worldwide beer and whiskey communities mourned his passing. It was decided by people close to Michael that a documentary should be made from the surviving 60 hours of footage from his travels. The Beer Hunter Movie project was born. Click here to view the preview footage.
Owen Ogletree is planning special, advance screenings of the full movie in Athens and Atlanta before the DVD is released to the public. Stay tuned to this Brewsletter for details!
Beer Calendar Assistance Needed!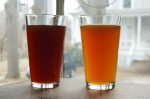 Owen is looking for an enthusiastic beer aficionado to take charge of posting events to his Google beer events calendar that includes happenings in Georgia and the Southeast. It's a relatively fun and easy job that will earn you two FREE passes each year to the Classic City Brew Fest or the Atlanta Cask Ale Tasting (your choice). If interested, email Owen@ClassicCityBrew.com a short paragraph describing why you would be great for the position. Thanks!
Owen Hits Happy Gnome Cask Fest in MN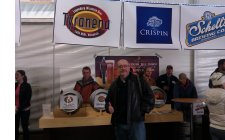 Check out Owen Ogletree's new video where he takes a stroll through the Happy Gnome's 4th annual Firkin Fest held on March 26, 2011 in Saint Paul, MN. Close to 80 cask conditioned beers were available for sampling at this remarkable real ale celebration. Click on the video to see what the event is all about and hear from a couple of participating brewers.
From www.thehappygnome.com...
For five years, The Happy Gnome has pushed forward the craft beer scene, growing our drafts lines to featuring 70 taps. Our tap list is exclusively domestic craft and quality import, rotating through seasonal selections and maintaining some favorites. The Happy Gnome features a cask selection, supporting the movement for real ale along with hosting Firkin Fest every March.
Owen Heads to Norway in June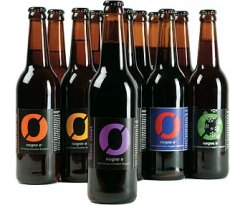 Owen Ogletree and The Beer Wench are super-psyched to be heading to the land of fjords and glaciers in late June to visit with friend Kjetil Jikiun, owner/brewer at Norway's famed Nøgne-Ø Brewery.
Nøgne-Ø is Norway's leading and largest supplier of bottle conditioned ale and the first and only producer of unfiltered sake in Europe. Kjetil make more than 20 different rich and complex styles of ales and five different sakes. Many of the Nøgne-Ø brews are available at better pubs and package stores in Georgia. Look for Owen's report, photos and videos in the July Brewsletter!
Owen's New UK Real Ale Photo Albums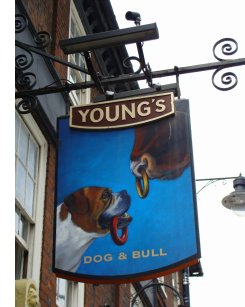 Owen enjoys nothing more than heading across the pond for visits to all the best real ale hotspots and cask pubs across England. Click on his new photo albums of recent adventures in the land of Bitter, Golden, Mild and Old Ales...
A pictorial guide to Owen's picks of the best pubs in the London suburb of Croydon. All these pubs were in the 2010 edition of CAMRA's Good Beer Guide and serve good quality, cask conditioned, real ale. Click on a photo in the album to see more detail and read captions.
Owen Ogletree was honored to be invited to help judge the 2010 Great British Beer Festival in London. Real ales from all over England were nominated by CAMRA members to be judged in the finals at the GBBF. See the impressive list of cask ales that Charlie Meers and Owen sampled at the festival over two sessions, and photos are also included from a special Thornbridge Brewery gathering at London's Cask Pub & Kitchen. Click on a photo in the album to see captions.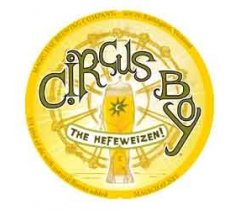 Magic Hat Circus Boy — The Hefeweizen
Unfiltered and unfettered, Circus Boy is a tasty and refreshing American-style Hefeweizen with a touch of lemongrass. Bready, citrusy and slightly herbal and spicy, this quaffable wheat beer pairs well with Thai and other Asian dishes.
YEAST: American Hefeweizen
HOPS: Amarillo
MALTS: Malted Wheat, Pale
ABV: 4.5%
GRAVITY: 11.20 Plato
BITTERNESS: 14 IBUs
SRM: 6.0
AVAILABILITY: Year Round