Inspiration and Hope are human currencies that go around in one giant circle. And thank goodness for that – because it makes the hardships in life more bearable.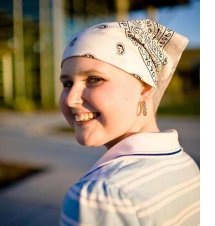 In 2007 friend, family man, and coworker Mike Hood was diagnosed with lung cancer. While he was in Spokane in the hospital recovering from surgery to remove a tumor, he wondered where he would get the strength to fight this cancer foe. And in came a young lady and her mom.
It was Liz Evett.
She rolled-in in a wheelchair with a bright smile. She was only 16 years old and already a veteran of 2 1/2 years of her own battle with cancer - Acute Lymphoblastic Leukemia (ALL). Liz was up from the Tri-Cities for her cancer treatment and she and her mom, Angie Ivey, thought it would be a good idea to stop and visit her mom's coworker.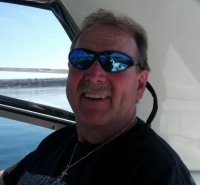 This short detour within the hospital seemed like a simple act of kindness to Liz and Angie, but its impact on Mike and his family was huge. He thought if this young person – this child – can make this journey and roll in smiling, I can take on this cancer battle too.
Mike Hood
As happens so often, cancer children show us all the way to quiet courage and how to face great difficulty with humility and the simple joy inherent to children.
In December2008 Liz Evett passed away eight months after her ALL relapsed and in January2010 Mike Hood passed away.
Flash forward to May 14, 2011 and the now renamed Mike Hood Memorial Golf Tournament (previously called the Waste Treatment Plant Construction Golf Tournament)
.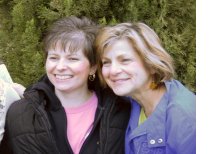 Mike's wife Diane and Angie Ivey were thanking the150+ golfers (including Lyle Ivey – Angie's husband) and volunteers for their generous tournament contributions of over $6000.00 to the American Childhood Cancer
Angie Ivey and Diane Hood Organization Inland Northwest (formerly Candelighters of the Inland Northwest). It was very heartwarming to witness Diane Hood cheer on each golf cart as they left the club house.
These wonderful people were paying that precious currency of Inspiration and Hope in Mike Hood's name to children and families currently battling childhood cancer right here in the Inland Northwest and thus seemingly completing the Inspiration and Hope circle.