By Owen Ogletree
The Southeast forms a flourishing, prosperous frontier in today's explosive growth of craft beer sales and awareness, and the local proliferation of retail stores specializing in craft beer plays a major role in this renaissance.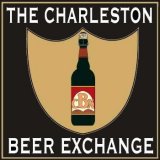 Rich Carley of the popular Charleston Beer Exchange states, "We love it when a customer comes in for the first time, only drinks U.S. macros, doesn't know what to make of the place, and a few weeks later they're going home with growlers of 11% double IPA! We've done a lot for spreading the love of craft beer in the Southeast and have made growlers a booming and exciting part of craft beer culture in the region."
Only ten years ago, the idea of package stores around the Southeast focusing on craft beer, top quality imports and draft beer "to-go" via "growler" jugs seemed like an impossible fantasy to many beer lovers, but as a love of artisanal beer styles continues to sweep the Southeast, new stores are opening at a record pace. This article, first published in Southern Brew News, serves as a survey of only a few of the top craft beer specialty shops in the region.
Sweet Malt in Alabama
After years of campaigning to bring in more craft beer and raise the alcohol limit on beers sold in the state, Alabama beer lovers can finally enjoy the rewards of their success. Birmingham's venerable Vulcan Beverage stocks every craft beer that the state allows and encourages customers to design their own six packs. Vulcan's Mark Green calculates around one billion four million six pack combinations are possible. Gallon and half gallon growlers are filled from a wide lineup of taps pushed with a special mix of nitrogen and carbon dioxide gas. Green adds, "Birmingham has definitely become a craft beer town and major consumer, and Vulcan Beverage sometimes wipes out the entire Alabama beer inventory on certain brands."
Almost every craft beer aficionado in Birmingham knows Jimmy Gorji of Highland Package Store. Jimmy stocks around 800 different brands of beer on draft and in bottles. "People here are really interested in new beers," he says. "Dogfish Head has been incredibly popular, and it seems that something new comes in every day. It's an exciting time."
Missing High-Gravs in Mississippi
Frustration endures in Mississippi where outdated laws still prohibit sales of high gravity, gourmet beers. Only one microbrewery exists in the state and homebrewing remains illegal. Despite these challenges, the popular Corner Market in Hattiesburg and Smokestack package store in West Point make it a point to stock every beer remotely resembling a craft brand. The Corner Market even takes pride in stocking "party pig" mini kegs from Mississippi's Lazy Magnolia Brewery.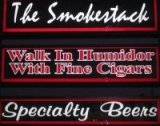 A die-hard craft beer lover, Smokestack owner Phillip Portera hates having to travel outside of Mississippi to purchase craft beer for his own consumption. "The state is losing lots of tax dollars," he says. "People here want more craft beer, and brands like Sierra Nevada, Sam Adams and Rogue have shown huge recent growth, but it's hard for our distributors to talk other craft breweries into coming into Mississippi because brands over 6% alcohol are illegal in the state. It makes running a craft beer store difficult."
Jazz, Country Music & Craft Beer
A distinct absence of restrictive alcohol laws in Louisiana makes it possible for Sidney's Wine Cellar, located in New Orleans' raucous French Quarter, to stock a very respectable range of Belgian strong ales, barleywines, German doppelbocks, imperial stouts and double IPAs. Sidney's staff encourages customers to choose a craft beer, pour it into a plastic cup and sip while walking the streets of the French Quarter.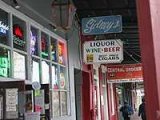 Nashville, Tennessee boasts three fine retails stores with an ample range of craft brews. Tennessee law requires high gravity beers over 6% ABV to be housed separately from the regular beers - usually in the wine and liquor section of the store. When in town, be sure to peruse the selections at Midtown Wine & Spirits, Frugal MacDoogal Wine & Liquor Warehouse and J. Barleycorn's. Midtown offers a range of cigars in their regular gravity beer section, while J. Barleycorn also stocks homebrewing supplies.
Beer Shops in Georgia? Just Peachy
Green's Discount Beverage has stood on a corner of historic Ponce De Leon Avenue in Atlanta, Georgia since 1936. For decades, Green's has made it a point to stock most of the beers available in the state, but alteration in state law in 2004 allowing high-gravity, gourmet beers to be sold led to explosive expansion of Green's craft beer section. The store went so far as to install a temperature and humidity controlled walk-in room for many of its more expensive and exceptional bottled beers. Green's craft beer manager Adam Tolsma notes, "We focus on rare beers, one-offs, seasonals and collaborations - many of which have only a few cases that make it to Georgia. I'd hazard we also have the most extensive specialty and craft keg selection in Atlanta."
"Our mission is to share with all residents of the metro Atlanta area the wonders of craft beer," says Eddie Holley of Ale Yeah! Craft Beer Market in Decatur. "We believe that beer is a profound art form that is hand-crafted by artisans who pour their hopes and dreams into their products. At Ale Yeah! we've also embraced a market concept and carry artisan cheeses, sausages, chocolates and pretzels that complement great beer. And for the home-brewer, we stock a wide array of fresh malts, grains, hops, yeast and supplies. Growlers are coming soon."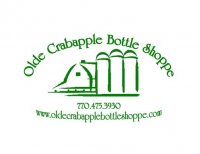 Olde Crabapple Bottle Shoppe is located at the intersection of Hwy 140 Arnold Mill / Houze Rd. and Hwy 372 Crabapple Road, just south of downtown Crabapple. Owned and operated by Dwight and Frances Pardue, this retail store brings an amazing selection of craft beer to the Atlanta suburb of Alpharetta and has fueled a huge amount of new craft beer enthusiam among local residents.
Atlanta's Hop City Craft Beer & Wine ranks as the first completely craft beer and wine focused retail outlet in Atlanta. Look for approximately 1,700 different beers and 1,000 different wines at any given time, along with 16 rotating taps at the growler station and a popular section for homebrew supplies. "We remain active in multiple beer and wine events in the city and hold our own free tastings at a local coffee shop across the street," adds owner Kraig Torres.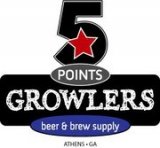 In the classic college town of Athens, Georgia, the two locations of Five Points Bottle Shop reign as the local craft beer champions. Owner Sachin Patel embodies a deep love for craft brews and travels to many countries and all parts of the U.S. to research outstanding ales and lagers. With close to 2,000 different bottles and kegs at the original Five Points location alone, the store has been forced to expand several times in the past few years. Earlier this year, Patel also opened an impressive new growler and homebrew supply shop (Five Points Growlers) in a facility at the rear of the Five Points Westside location and one next to the original 5 Points store.
It's no accident that The Beer Growler in Athens ranks as the first growler store in the state - the owners are the guys who recently changed Georgia's laws to allow growler sales in retail stores. The Beer Growler sells 25 beers on tap and close to 100 in bottles. Co-owner Denny Young notes, "My two partners and I saw a niche that needed filling and worked with the state to have growlers legalized. All we sell is craft beer - no macros at all - and our customers like it that way."
Tradition in Florida; Innovation in the Carolinas
Knightly Spirits in Orlando houses a hand-picked selection of 800+ craft beers in bottles and kegs (retailers are not yet allowed to fill growlers in Florida). 100 miles west of Orlando, the Clearwater institution known as The World of Beer has been pleasing beer fans in the Sunshine State for over 20 years. Starting life as a mom and pop convenience store, World of Beer has evolved into Tampa Bay's finest chain of specialty craft beer outlets.
True South Carolina craft beer pioneers and evangelists Rich Carley and Scott Shor of the Charleston Beer Exchange are passionate about their business and its outstanding customer service. "Three years ago we had the opportunity to go into business for ourselves and decided to open a 'craft beer only' specialty store with a growler station in downtown Charleston," recalls Shor. "Everyone thought we were crazy, but the store worked because we love what we do. In 2010 we were able to open our second location in Greenville, and we hope to expand to other cities in the future."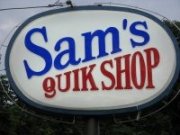 In North Carolina, the owners of Sam's Quik Shop (Durham's favorite beer specialty store) say, "Our beer selection is over a thousand different beers and counting. Come check out our specials and our knowledgeable staff. Many of our vendors have seasonal and award-winning items that can be found exclusively at Sam's Quik Shop. For example, Foothills Brewery recently released their Baltic Porter here at Sam's. Follow us on twitter for updates on specials and upcoming tastings and events. Durhamites and Duke students already know us for our beer selection and convenience."
Brawley's Beverage in Charlotte, North Carolina is a dog friendly store offering close to 800 craft beer brands. Owner Mike Brawley grew up in a beer shop. His father owned Mike's Discount Beverage - one of the first wine and beer specialty stores in the Southeast. "I opened Brawley's in 2003," says Brawley. "Back then we were 50/50 beer/wine, but now beer makes up 80% - beer having forced wine from our main room into the side room. I love wine too much to just get rid of it - I'm torn between two lovers, you could say."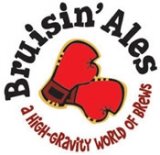 Asheville's Bruisin' Ales proved to everyone that a store selling craft beer exclusively could thrive in the Southeast. Most customers credit Bruisin' Ales success to its extensive selection, personal service, beer education, frequent tastings and the inviting atmosphere of the little shop. "Asheville and the region as a whole seemed to have been waiting for a store like ours when we opened in 2006," notes co-owner Jason Atallah. "Our customers have been very receptive to varied styles, flavors and new breweries. The craft beer scene in the Southeast has really blossomed since we opened, and we're proud to be a part of it!"