Help Us Hit 2,000 LIKES on Facebook...
Is Modern Craft Beer a Threat to Traditional Brews?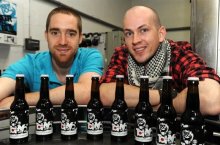 By Owen Ogletree
American beer drinkers who traveled to Europe in the '70s and '80s brought back a fascination for flavorful beer styles that sparked a craft beer revolution in the USA. The bold, new beer landscape in America now offers American-made styles from around the world and extreme beers that push the palate in all sorts of profound directions.
WHAT GOES AROUND, COMES AROUND
In a strange scenario of Karma, young European beer lovers are falling in love with extreme craft beers from America and wanting more of these brews in their homelands. This new attitude often seems at odds with traditional European beer styles and pub cultures. Could this new wave of craft beer pose a threat to historic beer styles in Europe?
I love the punks who run Scotland's non-conformist BrewDog brewery (see photo at top). These guys don't care that Scottish locals won't drink their high-gravity ale bombs and IPAs. BrewDog has found audiences for their extreme beers in markets far and wide. When the UK's respected Campaign for Real Ale (CAMRA) decided on a last minute cancellation of BrewDog's booth at the recent Great British Beer Festival in London, a firestorm of controversy exploded. CAMRA claimed that BrewDog's ales did not fit the guidelines of traditional English ale that CAMRA has fought to preserve for decades. In turn, BrewDog basically described CAMRA as an archaic organization with outmoded values.
THESE U.S. HOPS ARE STINKY... UHH, LOVELY
In my frequent European visits, I'm seeing these waves of change first-hand. UK brewers, once appalled by the piney, citrusy notes of American hops, are now using U.S. hops in new, aromatic IPAs and cask golden ales. New gastropubs featuring trendy food paired with popular imported beers and extreme ales are popping up all over England. Belgian brewers are producing Belgian-style IPAs loaded with high-alpha acid American hops. Even younger German beer connoisseurs seem eager to abandon their conventional helles, dunkel and weissbier in favor of innovative styles containing revolutionary ingredients, methods, flavors and adjuncts.
To be honest, this has me worried. I don't want to drink American-inspired beer styles when I travel to Europe. I love a great, cask-conditioned English mild or ordinary bitter in a classic, old pub in the UK. I savor old-school Belgian farmhouse ales in Flanders and sour lambics near Brussels. And there's nothing more satisfying to me than sipping a Reinheitsgebot-inspired lager, wheat beer, altbier or kolsch in a historic, personable beerhall in Germany.
FINDING COMMON GROUND
I really don't want the new world of craft beer to impact historic beer cultures in Europe, but this is probably a selfish attitude on my part. I can come home to a massive selection of beer styles and brands on draft and in bottles in my little town of Athens, Georgia. If I moved to England or Germany for any length of time, I'm sure that on occasion I'd eventually want more than what traditional styles offer.
It's my sincere hope that beer drinkers in Europe can find a common ground - an atmosphere to explore new craft beers while preserving brewing traditions, historic pubs and time-honored beer styles.
If you have a point-of-view on the issue, please email Owen (owen@classiccitybrew.com) to have your comment posted in the next Brewsletter! Be sure the world TRADITION is in the subject line of your email.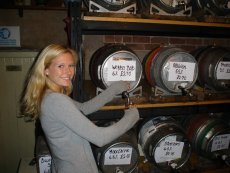 2012 Atlanta Cask Ale Tickets Almost Gone!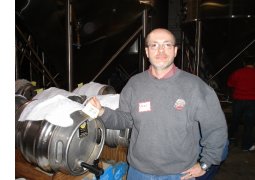 Tickets are on sale for our amazing ATLANTA CASK ALE TASTING coming up on January 28, 2012 at 5 Seasons Brewing Sandy Springs and Taco Mac Prado (next door to each other). Pictured is ACAT founder/director Owen Ogletree.
Expect almost 35 rare (many one-off) casks from the best craft brewers in the USA and UK at one of the Southeast's most highly regarded craft beer events! Learn what makes cask-conditioned ale so appealing as you taste all these real ales with flavorful additions and dry-hops added directly to the casks.
Less than 60 tickets remain for this special event, and tickets are on sale through Xorbia Tickets this year - this should insure speedy, easy entry to the event. NO ticket sales at the door. 21+ only - no children or pets please. CLICK HERE for all the information and to buy tickets.
Sponsors: 5 Seasons Brewing, Taco Mac, Atlanta Humane Society, Peak Organic Brewing, and Brewtopia LLC. We'd also like to thank our friends at Brew Depot Beer & Wine Craft Supplies and Atlanta's SweetWater Brewing Company for their support of this event.
Fall Beers as Colorful as Autumn Leaves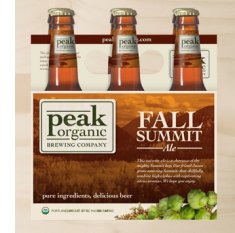 By Owen Ogletree
Crisp autumn weather rouses cravings for robust, flavorful, seasonal beers, whose striking colors often resemble those of fall leaves. Look for spicy pumpkin ales, Oktoberfest lagers, and a diverse array of craft beers with an extravagant range of malts and hops brewed in celebration of harvest time. Highlighted here are a few notable examples from Owen's recent Athens Magazine beer column...
Each autumn, Athens' own Terrapin Beer Company purchases hundreds of pounds of just-picked hop flowers from the Pacific Northwest for their So Fresh & So Green, Green fresh hop ale. This 6.7% alcohol selection offers an appealing nose and flavor of spicy, citrus-like hops, backed by slightly sweet, caramel malts -- an ideal way to celebrate the annual hop harvest.
In a similar vein, Peak Organic Fall Summit Ale highlights the piney, spicy, pineapple-like notes of Summit hop flowers grown on an organic farm just a few miles from the Maine brewery. Healthy additions of toasted malts provide a medium body and complex grain character to balance the delicate bitterness of the hop profile. Try this beer alongside butternut squash or a slice of apple pie with cinnamon.
Each fall, craft beer lovers look forward to exciting releases of distinctive pumpkin ales. Delaware's Dogfish Head Punkin' Ale, one of the nation's best selling beers with pumpkin, is based on a recipe from the early 1990s developed by Dogfish Head owner Sam Calagione. Sam named the beer after an off-centered Delaware festival where attendees invent devices to hurl pumpkins hundreds of feet. A rich brown ale brewed with real pumpkin meat, pumpkin pie spices and organic brown sugar, this enticing 7% alcohol brew is sure to warm the spirit during chilly autumn months.
Southern Tier Pumking from New York is packaged in 22 ounce bottles that pack an impressive mouthful of sweet, toasty, spicy overtones of pumpkin and malt. It's a carefully guarded secret how the talented brewers at Southern Tier create this robust and delightful liquid version of pumpkin pie.
More like a pumpkin cognac or brandy, Weyerbacher Imperial Pumpkin Ale from Pennsylvania boasts a warming 8% alcohol and a rich body filled with toffee and caramel malt notes balanced by additions of nutmeg, cinnamon and sweet pumpkin. Pair this beer with bread pudding or pecan pie with vanilla bean ice cream.
For a pumpkin treat made closer to home, swing by Copper Creek brewpub in downtown Athens this fall for brewer Matt Buley's perennial favorite pumpkin ale. Matt chops local pumpkins by hand to add to his seasonal amber brew that usually sells out within a week or so of release.
Munich's annual Oktoberfest celebration actually begins each year in the month of September. Originally held in 1810 as a celebration of the wedding of the Bavarian prince Ludwig, Oktoberfest has grown into the largest beer festival in the world. Munich brewers craft a special amber lager each year for the event. Known as Oktoberfest bier or Märzen, this clean, quaffable brew showcases a slightly sweet, toasty malt profile and spicy, floral German hops.
Flying Dog's Dogtoberfest, a U.S. interpretation of the Bavarian Oktoberfest style, is released by the Maryland craft brewery each August. It grabbed the coveted gold medal in 2008 and 2009 in the Oktoberfest style category of the Great American Beer Festival. With a touch more sweetness and caramel malt flavor than its Bavarian cousins, Dogtoberfest actually makes a terrific complement to Mexican dishes and sweet Asian sauces.
Also from Maryland, Heavy Seas Marzen comes in as another outstanding U.S. craft beer version of the Oktoberfest style. Heavy Seas is owned by Baltimore craft beer pioneer Hugh Sisson who started the city's first brewpub back in 1989. Sisson embodies a deep appreciation of classic beer styles, and his Marzen is light amber in color with very pleasant notes of toasted bread and caramelized sugars.
Brewed in the tiny village of Aying just south of Munich, Ayinger Oktober Fest-Märzen quite possibly ranks as the most flavorful and well constructed example of the style produced today. Deep, elegant aromas and palate notes of Munich, pilsner and caramel malts combine with floral/honey nuances of lavish Bavarian hops to produce this outstanding work of brewing art. The soft, dry finish arises from the long period of cold maturation that is typical for "lager" styles such as this.
Looking for a truly one-of-a-kind fall brew? More like mulled wine than beer, The Bruery's Autumn Maple ale contains cinnamon, nutmeg, allspice, maple syrup, molasses, vanilla beans and over 17 pounds of yams in each barrel. This California craft beer is fermented with a Belgian yeast strain that provides complex fruit notes and natural carbonation within the champagne-type bottle. Sip it with a slice of cherry pie.
Featured Beery Links & Events
10/8 & 10/9 - Athens Craft Beer Festival - Trappeze Pub is teaming up with Hotel Indigo to put on the ultimate Oktoberfest party in Athens, GA. The event will be held at Hotel Indigo and will roll in over 100 of the finest seasonal craft beers available! Tickets are on sale now, and space is very limited. General admission is $45 (Sunday from 1-5pm) and VIP admission is $65. VIP admission allows access to the Brewmasters forum Saturday evening, access to the VIP tent with rare beers and cask ales as well as admission to the main festival one hour early. To purchase tickets, go to www.athensbeerfestival.com.
Saturday October 8 kicks off Atlanta Beer Week, and Decatur's Brick Store Pub plans rare beers, cask-conditioned ales and cellared goodies. On October 11, head to the Brick Store to sample unfiltered Aecht Schlenkerla Helles matured in a Channing Daughters Ramato barrel, Harviestoun Bitter & Twisted aged in Ransom Winery Pinot Noir/Old Tom Gin barrels, and Birrificio di Como Malthus Baluba cellared in Ransom Pinot Noir/whiskey barrels. October 12, the official Decatur day of Atlanta Beer Week, kicks off at Brick Store with a bar crawl featuring rare, one-off kegs at locations all around the city. Atlanta Beer Week events are also planned at Max Lager's, Porter Beer Bar, 5 Seasons, etc. - check our full online calendar for all details.
10/13 - Chops & Hops in Watkinsville Georgia continues to bring in a wide range of exceptional craft beers to pair with creative and eclectic food items from chef Richard Miley. Make plans to attend Chops & Hops' Dogfish Head dinner on October 13 where Miley plans a exuberant, beer-oriented reception, followed by several intriguing courses. Call (706) 310-1101 to reserve your spot.
10/28 & 10/29 - Terrapin's annual Halloween Tour & Costume Contest sneaks up on October 28-29 at the brewery - all costumes are eligible, but special prizes will be awarded for beer-themed outfits.
BREWTOPIA EVENTS' FULL INTERACTIVE BEER CALENDAR is up and better than ever - featuring the best beer happenings around the Southeast and beyond.

Wrecking Bar Plans IPAs for Craft Beer Week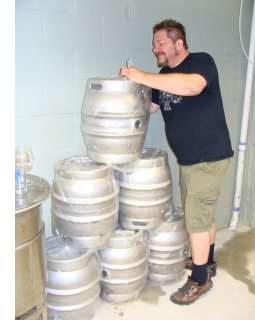 Wrecking Bar brewer Chris Terenzi (pictured to the right) reports, "We've secured a large selection of choice hops for a slew of IPAs to coincide with Atlanta Craft Beer Week starting on October 8. In addition to house favorite The Victor, look for Acca Dacca Blacka Black IPA and Das Hopfen made with all German ingredients. A yet-to-be-named double IPA and several other surprises are also in the works. As the weather cools, also expect some beers made with house-smoked malt."
Wrecking Bar Brewpub
292 Moreland Ave NE, Atlanta GA 30307
404.221.2600
Red Hare Brewing in Marietta, GA
Red Hare Brewing Company in Marietta plans to showcase their beers at a festival for the first time during the October 1st HOToberfest in Atlanta. "One of our first beers will be Long Day Lager - a Bohemian pilsner that we've put an American twist on," says brewer Bobby Thomas. "Our Gangway IPA is a nicely dry-hopped, West Coast style IPA. We're looking at only about 20 locations to put our beers on tap for our initial launch." Red Hare also has two new beers in the works - Whabbit Wheat and Double Thumper Imperial IPA.
1998 Delk Industrial Blvd., Marietta, GA
Tours & Tastings:
Every half hour - Friday 5:30-7:30pm; Saturday 3:30-5:30pm

Moon River Mashes-In Tater Ale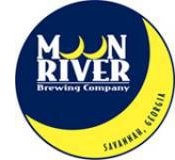 Moon River, Savannah's brewpub, announces the release of their annual Tater Ale. Moon River's John Pinkerton says, "Instead of a traditional harvest beer made from pumpkins, we like to use jumbo sweet potatoes. We leave the spices out of the beer to accentuate this low-ABV, not-so-mild English-style mild ale, capitalizing on its snappy malt flavor and a floral English hop character. Each pint is served with a blend of ground roasted pumpkin seeds and pie spices on the rim of the glass. Tater Ale will be available in early October, just in time for Savannah's nice fall weather. We also have the release of our 2011 Road Trip Hard Cider scheduled for November 11. Made with fresh pressed apple cider from Mercier Orchards in North Georgia's Blue Ridge Mountains, this cider is always a crowd favorite."
SOUTHERN TIER PUMKING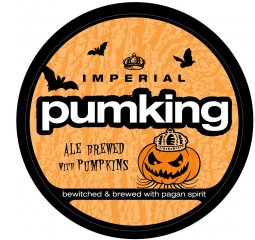 From the Southern Tier brew dudes...
Pumking is an ode to Púca, a creature of Celtic folklore, who is both feared and respected by those who believe in it. Púca is said to waylay travelers throughout the night, tossing them on its back, and providing them the ride of their lives, from which they return forever changed! Brewed in the spirit of All Hallows Eve, a time of year when spirits can make contact with the physical world and when magic is most potent. Pour Pumking into a goblet and allow it's alluring spirit to overflow. As spicy aromas present themselves, let its deep copper color entrance you as your journey into this mystical brew has just begun. As the first drops touch your tongue a magical spell will bewitch your taste buds making it difficult to escape. This beer is brewed with pagan spirit yet should be enjoyed responsibly.
8.6% abv • 12.7ºL • Imperial Pumpkin Ale
Help Us Hit 2,000 LIKES on Facebook!

CLICK HERE to "like" Brewtopia Events on Facebook and see photos and posts from Owen Ogletree and The Beer Wench as they sip, quaff and sniff craft beer around the world. Also join in our lively craft beer discussions, posts and updates on exciting beer happenings!
COMING UP...
Owen and The Beer Wench post from Denver as they judge at the 2011 Great American Beer Festival.
Follow our upcoming visits to craft beer spots in Oregon... McMenamin's, Widmer, Full Sail, Amnesia, Hopworks, Horse Brass, Deschutes, Bend Brewing, Steelhead, Hop Valley, Ninkasi, Double Mountain Brewing and many more! Keep our livers in your thoughts please.