by Carol
How are graphic novels different than comic books? Why do young readers like them? How can teachers use graphic novels in their classrooms? These are questions that Joyce and I had before we put this newsletter together--and ones that you will now find answered! Our guest expert is Snow Wildsmith, author of A Parent's Guide to the Best Kid's Comics: Choosing Titles Your Children Will Love.
A Graphic Novel Expert Speaks Out
by Snow Wildsmith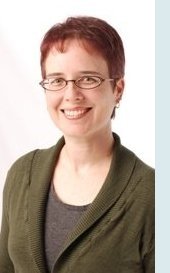 I love graphic novels because I'm a visual person. For roughly 25 years, I studied ballet and modern dance using my sight to read physical movements. Graphic novels offer something similiar: visual elements combined with text.
Today's kids are being raised and educated in a highly visual world. Computers, smart phones, and tablets all require a good amount of visual literacy. For this generation of learners, graphic novels are an easy and familiar way to process information.
For kids who are building their reading skills, graphic novels offer an extra way of understanding language. They'll see a picture and text combined in a way that reinforces the meaning of the words they're reading. But it's not just reluctant readers or less proficient readers who connect with graphic novels. Many comics offer a wide range of vocabulary, some of which can be very advanced. The visual component helps readers expand their vocabulary without feeling as if they are being forced to read a book full of SAT words.
In the end, though, many readers like graphic novels for the same reason they like prose titles – they are good stories created by talented storytellers. The titles that kids (and teens and adults) love are beloved because they are well written, beautifully illustrated, and deeply engaging.
A Parent's Guide to the Best Kid's Comics
by Scott Robins and Snow Wildsmith
will be available from Krause Publications
May, 2012
by Snow Wildsmith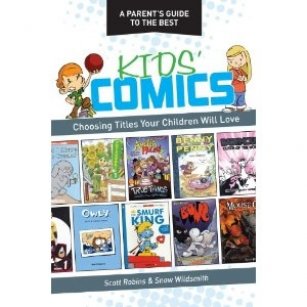 Graphic novels: Comic books with sturdier bindings, larger page count, and more complete story lines. Many graphic novels combine several comic books into one volume, such as releases of Batman or Spider-man comic books. Other graphic novels have never been released in comic book format. Babymouse, for example, allows the creator to tell a longer and/or more complete story in one sitting, rather than breaking it up over multiple comic book issues.
Manga: Japanese for comics. Like Batman comics, manga series (such as Naruto) are released in Japan in serial format and published in one magazine. (Sort of like having a magazine made up of one Batman comic book, one Superman comic book, one Wonder Woman comic book, etc.) Once a manga series is popular enough, then the individual chapters from the manga magazine are combined into a graphic novel volume. For example, volume one of Naruto includes seven chapters which ran over seven different issues of the manga magazine Weekly Shonen Jump.
Manhwa: Korean for comic
Manhua: Chinese for comic.
Anime: Japanese word for animation, both TV shows and movies.
A Parent's Guide to the Best Kid's Comics
by Scott Robins and Snow Wildsmith
will be available from Krause Publications
May, 2012
by Joyce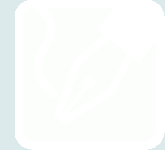 Enjoy a sampling of graphic novels with your students. Be sure to include some that are based on classic stories. Then try creating your own graphic literature from a familiar story.
1. Give each student a sheet of paper (12" x 18")
2. Instruct them to fold the paper in half lengthwise, then fold 4 times widthwise. Unfold to reveal 8 panels.
3. Ask students to choose a favorite scene/scenes from a classroom read-aloud or the reading text book.
4. Encourage students to plan what scene they'll illustrate in each panel.
5. Ask them to create speech and narrative bubbles for each illustration.
6. Reflect on the experience. Discuss:
How students decided which scenes to illustrate.

How they determined what text was needed.

How this experience helped them to determine the most essential parts of the story
Teachers, for tips on creating graphic novels, view links at our sidebar article, "Teachers As Writers". Have fun!
A Teen's Take on 3 Graphic Novels
by Crystal Beineke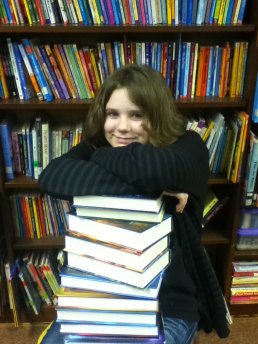 Crystal Beineke
by Hiromu Arakawa
Ed and Al are brothers whose mom died and their dad has left. They live in a world of wars, alchemy, bloodshed, and suffering. When their mother died, the two tried to bring their mom back to life. In exchange for their mother's life, the gates between life and death wanted something of equal value but the brothers had nothing except their own bodies. In the end they are searching for the philosopher's stone to return their bodies to normal. Ages 14 and up.
by Gene Luen Yang
This book combines several tales into one. The first story is about a powerful monkey that lived long ago. The second one is about a boy who moves from New York and is surrounded by white people in his new home. He tries to be like a white person and not an Asian one. At the end the monkey and the boy realize that you don't need to change for people to like you and sometimes being different is good. Ages 12 and up.
by Masashi Kishimoto
Naruto lives in a world of ninjas and power. When Naruto Uzumaki was an infant, his father locked a demon inside him. His mom died protecting their town by fighting this demon, but the people were still not safe until it was totally gone. As a result, his dad decided to seal away the demon inside his son. Naruto's dream is to become the leader of his village and to become strong. Ages 14 and up.
Crystal is in 6th grade at Oelwein Middle School in Oelwein, IA.
Want to explore a
Writer-in Residence Workshop or Author Visit?
We'd love to hear from you!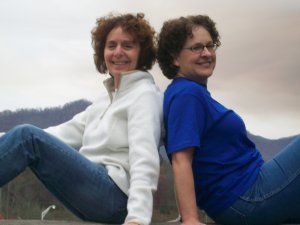 We each offer our own author visits or we'll conduct writer residencies together. Contact us and we will design a program that meets your students' needs.
Carol Baldwin
Joyce Hostetter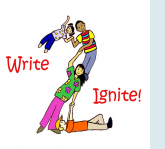 On March 16 we'll co-present at the Write2Ignite conference in Greenville, SC. We hope our presentation, "Using Life Experiences to Inform Your Writing" will ignite the writing fire in our participants!
Does Talking Story come into your inbox at an inopportune time? Or get buried in your in-box and you end up forgetting about it? Consider creating a "Talking Story" folder where you file old issues. That way they'll be there when you have time to read, and you'll always be able to view past issues. That works for us!
For best results,
look at
"View as Webpage"
(on pale yellow bar at the top.)
We have four giveaways which include a total of
SEVEN books!
To enter the contest just
before March 13
with a promise to tweet, blog, or link to our Facebook page.
The authors and publishers who donated books will appreciate you spreading the news.
I Love Him to Pieces
by Evonne Tsang

and
by Kiyohiko Azuma
by
Karla Jablonski
&
Leland Purvis

and
by Ben Hatke
by Shannon Hale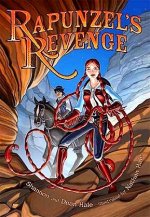 From
"Watch as Rapunzel and her amazing
hair team up with a mysterious boy named Jack to gallop around the wild and western landscape, changing lives, righting wrongs, and changing their world forever."
Historical Fiction Graphic Novel
From the previous issue of Talking Story:
Stephanie Greene won The Dog in the Wood
Myrna Strickland won Samurai Shortstop
Blonnie Wyche won Saraswati's Way
Kate Nash won My Brother's Shadow
Have you ever considered writing a graphic novel? Here are a few websites to get you started!
KA-POW! The basics of Writing Graphic Novels.
Beyond the Margins. So you Wanna Write a Graphic Novel?
wikiHow: How to Create a Graphic Novel.
Our thanks to Crystal Beineke, Snow Wildsmith, Bloomsbury USA Childrens, Roaring Book Press, Graphic Universe, Media Works Inc., Yen Press, House, and Joanne Hunsberger for their generous donations of books, writing, and proofreading!
Look for us again in May when we feature museums.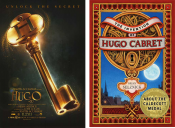 HUGO,
winner of 5 Academy Awards
is based on
a graphic novel
by Brian Selznick