Follow our craft beer travels on Facebook...
Athens, GA Beer Weekend Culminates with Classic City Brew Fest!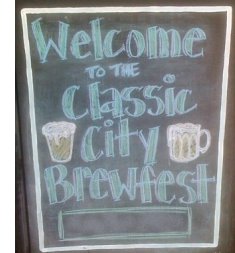 Wow - has it really been 17 years? The 17th annual Classic City Brew Fest comes around on Sunday, April 15, 2012 in Athens, GA. If you haven't nabbed your tickets yet, just what are you waiting for?
Here are just a few tentative highlights of the jaw-dropping list of almost 250 craft beers to taste at the BrewFest: JailHouse Saison Reprieve w/ kaffir lime leaves, Uinta Detour Double IPA, Penn Brewery Bock, Copper Creek cask, Terrapin Easy Rider, Malheur Brut, Clown Shoes, Liefmans Cuvee Brut, Ommegang Seduction, French Broad IPA, Highland Gaelic Ale dry-hopped cask, Innis & Gunn Rum Cask, Max Lager's IMOS cask on coffee and cocoa nibs, Nogne-O Tiger Tripel and #100, Oskar Blues Deviant Dale's IPA, Rogue Chatoe Good Chit, Mad River Double IPA, Thornbridge Kipling, La Rulles, Monk's & Redstone Meads, Heavy Seas/O'Dempsey's collab cask, Unibroue 17 Grand Reserve, and three different Bluepoint drafts... plus 200+ more beers to sip and savor!

15+ one-off casks on the new cask ale pavilion, live music from Steel String Session, six different venues for fun and sampling - all at the Classic City Brew Fest. Come join us! Head to www.brewfest.net for all the scoop and to grab a ticket today! On a budget? Check below for details on having fun as a volunteer at the fest!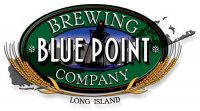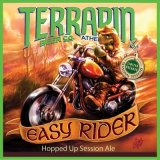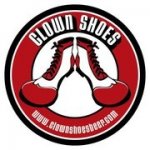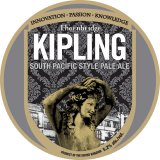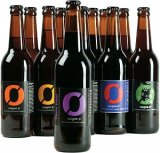 Classic City Brew Fest Sponsors: Athens Area Humane Society, Terrapin Beer Company, Five Points Bottle Shop, Redhook, Trappeze Pub, Chops & Hops and Foundry Park Inn & Spa.
Volunteers Still Needed to Have Fun and Help Pour at Classic City Brew Fest on April 15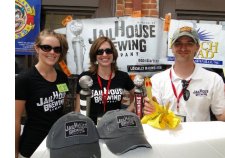 Volunteering at the 17th annual Classic City Brew Fest is a great day of fun, and volunteers get a free shirt, glass, mixed six pack of beer to take home, and an epic volunteer beer and pizza party at the end of the festival. Volunteers also get to mingle with brewers and beer reps from around the world. We pride ourselves on having volunteers who really know craft beer well, so give it some thought and/or spread the word by letting any interested friends know. We always need close to 150 volunteer pourers and are well short of that goal at this point. Please help!
Volunteer info is near the bottom of www.brewfest.net. Volunteers wanting to pour certain beers should try and attend an optional, preview volunteer meeting at Trappeze Pub in Athens on Tuesday, April 10 at 7 PM. Reply to this email with the word VOLUNTEER in the subject line, if you are interested, and bring your friends to volunteer with you. Thanks!
Athens Craft Beer Weekend: April 13-15
April 13-15 marks a significant craft beer weekend for Athens, GA culminating in the 17th annual Classic City Brew Fest on Sunday, April 15. Leading up to the fest, Aromas will host an enjoyable Barrel Aged Brewhaha evening on April 13 at 6 PM with ten rare, barrel-aged drafts from Lost Abbey, Founders, He'Brew Weyerbacher, Terrapin, Jolly Pumpkin and more.
Trappeze Pub in downtown also plans tappings of special ales and lagers on Friday, Saturday and on Sunday after the Brew Fest. Copper Creek brewpub in downtown Athens always serves up an excellent range of house brews as well, and the short drive to Watkinsville's Chops & Hops for a staggering array of craft beers and scrumptious food is always worthwhile!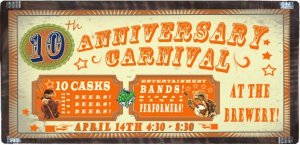 Be sure to also hit the huge Terrapin Anniversary Carnival that will celebrate ten years of Terrapin on Saturday, April 14, 4:30-8:30 PM. Terrapin plans to release their amazing Anniversary Ale at the event and offer ten casks, barrel-aged beers and carnival games (including a dunk tank filled with beer).
For any lover of craft beer, what better reason is there to spend the weekend in Athens?
Inspired by the "25 Things to Add to Your Bucket List" article in Zymurgy and HomeBrewersAssociation.org, Owen Ogletree compiled his own beer-related version of this lofty set of goals...
- Drink a beer from every style and every subcategory in the BJCP and Brewers Association style guidelines.
- Attend the Great American Beer Festival and Great British Beer Festival.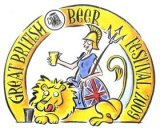 - Visit breweries and pubs in the Pacific NW USA, England, Belgium, Netherlands, Germany and the Czech Republic.
- Plan and prepare your own multi-course beer pairing dinner.
- Conduct your own blind beer tasting and post the results online.
- Sip a cask ale and eat a crusty roll at The Bell pub in Aldworth, UK.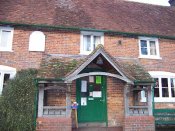 The Delightful Bell
- Tour and taste at the Cantillon Lambic Brewery in Brussels, Belgium.
- Sample rare Dutch craft beers at The Arends Nest in Amsterdam.
- Enjoy cheese and Westvleteren 12 at the St. Sixtus Abbey in Belgium.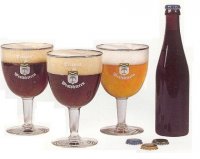 - Take a Portland, Oregon beer bus tour.
- Volunteer to help brew a beer at a local brewery.
- Join the UK's Campaign for Real Ale (CAMRA).
- Enjoy dinner and beer at the Ayinger guesthouse just outside of Munich.
- Drink the black, spicy beer and eat smelly cheese at the ancient Ufleku brewpub in Prague.
- Pub crawl in Sheffield, UK - a cask ale mecca!
- Volunteer at a local beer festival.
- Pass the BJCP beer judge exam - whew!
- Try your hand at homebrewing.
- Save back some high gravity beers to do a vertical tasting of several years.
- Drive from San Francisco to Seattle - stopping at a multitude of craft breweries along the way.
Have your own beer bucket list suggestion? Reply to this newsletter with the word BUCKET in the subject line of your email to possibly have your additions printed in the next Brewsletter!
Traditional English Cask Ale Brewpub Comes to Georgia
From The Beer Wench...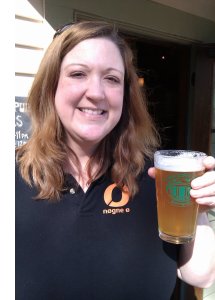 Many myths have surrounded traditional styles of beer - the largest being about traditional cask ale from the UK. Myth: It's flat and warm. Truth: It is naturally, not forced, carbonated and served at cellar temperature (about 55 degrees) which is almost the perfect temperature for actually tasting your beer.
There exist some tales about English food as well. Not known as the culinary capitol of the world, although of late England has produced a few great chefs, England is often criticized for its pub food. The truth…it may not be gourmet, but it is comfort food with meat pies, fish and chips, sticky toffee puddings. You may ask why I am going on so about this. Georgia, specifically Griffin, GA, now has a cask ale brewpub!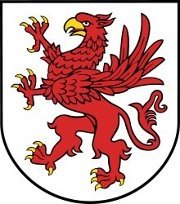 The Eagle and Lion, located at 414 East Taylor Street, Griffin, Georgia near the historic Oak Hill Cemetery, is serving traditional English cask ale brewed by Mark Broe on a Porter brewing system brought over from England. They are also serving comfort food, both American and British pub food including burgers and sandwiches served up by Chef Michael Norton. English style cask ale goes very well with pub grub and comfort foods. Although the casks are the main craft beer attraction, Eagle and Lion will also be serving a wide range of guest beers in bottles and kegs.
Cask ale is enjoying a renaissance in its home country with many new breweries popping up in England, and in the last few years, casks have become more popular in the U.S. as well. Many of the beer festivals around the Southeast are serving casks to an excited public. There is still education to be done. I had the fortune to see the new pub still in its final stages of coming together and speak with owner/brewer Mark Broe while he was in the midst of an afternoon brewing session. He is very passionate and excited about offering traditional styles…an ordinary bitter, special bitter, IPA, gold, and a stout. He also cannot wait to educate folks new to cask ale as well as feed the taste buds of those of us who already love it. There will also be a rotating special brew. Generally, these brews are lower in alcohol and make good session beers. You can sit down enjoy a couple of brews, have dinner with a pint, and enjoy one for dessert and still be able to walk to the door.
So check the Eagle and Lion out on Facebook or their website www.griffinbrewpub.com. Then take a trip to Griffin, GA for some fresh (didn't have to come off the boat) cask ale. Try it with burger and some chips (that's fries for us). Until then, eat well and drink good beer.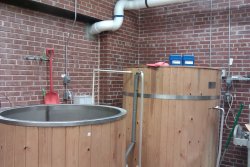 Eagle & Lion's Authentic UK Brewhouse
Featured Beery Links & Events

04/04/2012 - CASK ALE NIGHT at Copper Creek in Athens, GA. Stop by at 6 PM to see which special beer the brewer has conditioned in a firkin.
04/10/2012 - Classic City Brew Fest

volunteer

preview meeting at Trappeze Pub in Athens, GA at 7 PM.
04/13/2012 - Aromas Barrel-Aged Brewhaha, 6 PM at the pub in Five Points, Athens.
04/14/2012 - Terrapin's 10th Anniversary Carnival, 4:30 PM at the brewery in Athens. www.terrapinbeer.com
04/15/2012 - 17th annual CLASSIC CITY BREW FEST - Athens, GA. There is a reason why many consider this to be the best beer festival in the Southeast. Tickets are still available at www.BrewFest.net
04/21-04/22/2012 - SweetWater 420 Fest in Candler Park, Atlanta, GA.
09/14-22/2012 - Owen Ogletree is hopping on board to host the 14th annual Magic Happens Beer Cruise sailing from Vancouver BC south to Victoria, San Francisco, Monterey and San Diego. Owen will run onboard talks, tastings and beer bingo, and our port excursions will include some delicious brewpub and craft brewery visits. What a fantastic, beery holiday gift this cruise would make! To book, contact Michael or Marcie at 800-824-4968 / travel@magichappens.com.
BREWTOPIA EVENTS' FULL INTERACTIVE BEER CALENDAR is always just a click away - featuring the best beer happenings around the Southeast and beyond.
Renaissance Fest Brewtopia Discount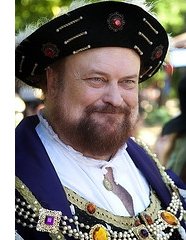 The Georgia Renaissance Festival has been voted one of Atlanta's Best Entertainment Values! The Festival welcomes Brewtopia Brewsletter subscribers with your own special discount rate...
Buy your discount tickets online for BIG Savings – over 20%!
Adult tickets for $15.95 - a $4 Savings per ticket
Child tickets for $6 - a $2.95 Savings per ticket!
To order, go to http://garenfest.com/promo and enter promo code brew - then follow the prompt on the page to purchase and print your tickets online.
The Georgia Renaissance Festival takes place April 14th through June 3rd, 2012, Saturdays and Sundays plus Memorial Day, 10:30 a.m. - 6:00 p.m. Find out about all of the NEW attractions at www.garenfest.com.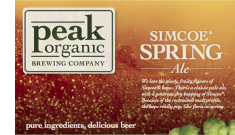 Peak Organic Simcoe Spring Ale
From our good buddy Rob Lucente at Peak Organic...
We love the piney, fruity flavors of Simcoe hops. This is a classic pale ale, single-hopped and dry-hopped with Simcoe. We cold condition this beer and give it a restrained malt profile, so the hops really pop, like flora in spring. Our friends Patrick, Jason and Brad grow these luscious hops and we hope you enjoy them as much as we do.
ABV: 5.4% IBUs: 66
Suggested food pairings: Risotto, Fish Tacos, Lamb, Salmon
Follow Brewtopia Events on Facebook!

CLICK HERE and "like" Brewtopia Events on Facebook and see photos and posts from Owen Ogletree and The Beer Wench as they sip, quaff and sniff craft beer around the world. Also join in our lively craft beer discussions, posts and updates on exciting beer happenings!
COMING UP...
Owen posts from San Diego's Craft Brewers Conference.
Hear about the amazing beers from the Classic City Brew Fest and Terrapin's 10th anniversary celebration.