5/4-5/6, 2012
Marah... Reno, NV
928-300-4674
5/11-5/13, 2012
Marah... Sonoma, CA
928-300-4674
5/18-5/20, 2012
Holly... La Grange, IL
708-352-8481
5/19-5/20, 2012
Sam... Tesque, NM
505-984-2030
6/2-6/3, 2012
Audre... Santa Fe, NM
928-300-5090
6/16-6/18, 2012
Kat... Carbondale, CO
970-366-0963
6/22-6/24, 2012
Ami... Contoocook, NH
603-573-5950
6/30-7/1, 2012
Dana/Sam...Delafield, WI
928-202-8193

We have two more weekends scheduled for this year. You don't need to have taken a WOTE course to qualify for this training. Just an open heart and a willingness to go beyond your beliefs. We will be working with truth, authenticity and the power to walk the journey of life with the Heart leading the way. Love is not for cowards!
June 16-17, 2012
Nov 3-4, 2012
Cost $333
Call 928-649-9968 for info
Here are some links of the on-line information that we have been watching. I am also including the link to Dr Sam Berne's Dolphin Swim. The film on Trance-Formation is long but very worth the view. Wayne Dyers, Wishes Fulfilled also long, is beautiful and enlightening and Drunvalo talks about the changes that will be occurring over the next few months.
Purple "Words of Wisdom" Newsletter
In honor of Gaia, we are working to be as paperless as possible. So, we will no longer be mailing our "Words of Wisdom" purple snail-mail quarterly newsletter (by mail) unless you send us a request to keep you on our mailing list. You can however, find it on our website. I will send out a reminder when it is posted on the website for your reading pleasure.
Click here for the Spring 2012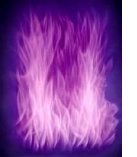 This morning, my higher self suggested that I share with you, a bit about the Violet Flame. It is especially important as we review our life and make ready for all the changes and shifts that are happening within us and in the world around us.
The Violet Flame information had been held in secret in Mystery Traditions as well as in the Ascended Master teachings for years. Let me begin by explaining about your Higher Self or BA or I AM Presence, which is a higher form of you, connected to source and all there is. It is always there for you to re-connect with. It is the "you" who gives you information when you sleep and it gives "you" the gut reaction when you are in trouble. Your Infinite Individualized "I AM Presence" has sustained you for eons of time. When you are in relationship with this Presence or Higher Self and turn your attention towards it, the stream of Light will widen and your capacity to love, serve and be joyful will increase through a renewed partnership with it. From the heart of that Presence, you can direct the Violet Flame to your heart, then out to all life everywhere which you might have injured or been injured by. It can go back in time from the moment the shadows of human creation began to fall on Gaia.
The Violet Flame is a vital tool for your spiritual progress and evolution. This Violet consuming flame can transmute and clear our human mis-creations and distorted patterns of pain and suffering that we have manifested through our thoughts and feelings.
I have been using the Violet Flame for years and I know how effective it is in cleansing my feeling world and in my emotions. There are lots of books and youtube videos about the Violet Flame but rest assured, you don't have to follow anybody's invocation. You can make up your own. I use violet, lavender and hyssop essences on my heart or solar plexus when I do my daily Violet Flame invocation. I ask my I AM Presence to direct the energy of the flame to my high heart and then I ask "that this Violet Consuming Flame blaze and transmute cause, core, effect, record and memory of every thought, word or action that I have ever expressed that has done harm to me or any other person, place or thing". Then you have to sit and feel the flame doing its work. You can use it to erase thoughts of lack, insecurity or anything else and replace it with the opposite. It is a very powerful tool as you release all of your old patterns and limiting beliefs. There is now, lots of information out there on the use of the Violet Flame and I suggest that as these life reviews continue to happen, you use the Violet Flame in conjunction with the clearing work and replace the old energies with the Golden Light of God's Limitless Potential. We will be learning more about this in our Wisdom of the Heart Workshop in June. Please join us!
From Deep within the Flame of Love,
Cynthia and the WOTE Folk
Medicinal Aromatherapy and Spinner Dolphins

Last October, I brought together a group of twelve people in Kona, Hawaii, to participate in my yearly Hawaii Dolphin Swim/ Vision Retreat. A few weeks before that retreat, I completed WOTE Level 2 with Barry, Cynthia, and Audre. After this amazing, life-changing experience, I was inspired to bring WOTE essences to Hawaii and share them with my group. At the beginning of the retreat, each person received a bottle of Frankincense. They were all rejoicing after our first evening together, especially after they began using this special deva. Each morning when we assembled in our circle at the marina, we stated our daily intention. I anointed each person with an essence. I chose four essences for the four swims we did during the week: Pine Ocean Maritime, Violet, Sandalwood, and Carnation.
In using the essences before each daily swim, I believe we came together as a more coherent, focused oneness. The dolphins sensed this and swam with us each day for a very long period of time. In fact, the last day, they did not want us to leave and kept circling our boat, though we finally had to say goodbye to them and return to the marina.
One observation I have consistently made over the years is that the more coherent the group becomes, the more receptive the dolphins are to the invitation to swim with us. On this retreat, I observed that using the essences amplified and accelerated this connection between human and dolphin.
I have been leading dolphin trips since 2007 under a variety of conditions, both in the Bahamas and Hawaii. On the 2011 trip, I was performing research to measure how swimming with dolphins affects our energy fields and chakras. To do this research, I was using a digital Kirlian system called Electrophotonic Imaging, a science-based camera from Russia.
On this retreat, I observed that using the essences helped people move through and release negative energetic imprints more quickly, without having to attach to their story as much. I measured these changes using the Electrophotonic Imaging camera. In our evening sessions to help integrate our daily swims, we used other essences: Champaca, Rose, Blue Spruce, Fir Needle Siberian Silver, and Ylang Ylang. We definitely were in the love vibration of Lemuria.
In conclusion, I believe that using both the essences and swims with dolphins moves us from a 3-D, fear-based consciousness that can enslave us to a 5-D frequency of love, beauty, compassion, sensuality and playfulness.
I will definitely be bringing the essences back to Hawaii for our 2012 Hawaii Dolphin Swim/Vision Retreat. I feel deep gratitude for the plants and trees as we connect with all the sea creatures in Mother Ocean.
Dr. Sam Berne—Level 1 Teacher
Excerpt from a Level II Paper

Prophecy says that in the age to come, those who survive this great transition will be those who have not been slaves of the delusions of the dying order. Like the essences before them, they will renounce the temptations of the old era. We must deeply attune and align ourselves to the cosmic process. The conscious and attuned souls will become the seedbed from which higher frequency humanity will evolve and live to protect the law of truth and become leaders of the golden age.
As we know and are witnessing, nothing is hidden. The veils are lifting. All of our darkness is coming out so we can heal and transmute our negativity and weaknesses. Aligning and attuning to a higher frequency requires our daily discipline of receiving spirit into our hearts and transmuting our challenges into solutions.
Our protection during this time is truth. Nature is truth. Plant medicine heals the corrosion and layers of non-truth inside of our physical vessel and molecular matrix of flesh and bone. I believe that together with the power of living consciously and lovingly, working with the ascended essences, we keep our connection to that inner joy and truth of the cosmic intelligence that lives and breathes life into our vessels.
It does not matter who you are and where you come from, how many degrees you have or letters behind your name or dollars in your bank account, if you cannot confront your darkness and transmute it into love to live in the reality of truth and love, life will be unbearably painful.
It is our deepest desire to love and feel loved. We are here to liberate ourselves from the deception and continually integrate higher levels of truth and wisdom on our journey through time and space.
~L. Astarabadi