6/22-6/24, 2012
Ami... Contoocook, NH
603-573-5950
6/30-7/1, 2012
Dana/Sam...Delafield, WI
928-202-8193
6/13-15, 2012
Siddiqa... Ardmore, PA
484-542-5547
7/13-7/15, 2012
Marah... WOTE Hopi House
928-300-4674
7/20-7/22, 2012
Holly... La Grange, IL
708-352-8481
7/21-7/22, 2012
Sam... Tesque, NM
505-984-2030
8/11-8/12, 2012
Audre... Santa Fe, NM
928-300-5090
8/31-9/2, 2012
Dana/Sam... WOTE Hopi House 928-202-8173
Purple "Words of Wisdom" Newsletter
In honor of Gaia, we are working to be as paperless as possible. So, we will no longer be mailing our "Words of Wisdom" purple snail-mail quarterly newsletter (by mail) unless you send us a request to keep you on our mailing list. You can however, find it on our website. I will sending out a reminder and the link when it is posted on the website for your reading pleasure. It should be out in a few days.
In the chaos that is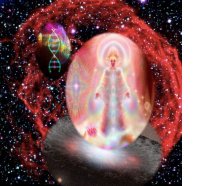 ensuing in so many of our lives and the world at large, the "Fear" wants us to forget that we are Sacred Beings. The Divine Feminine has emerged and She is saying, "Get out of my way." No longer can we tolerate the scarcity, abuse, slavery, war and poverty that are in our world. It is in our faces everywhere we turn and as light filled beings we must take a stand.
I had a profound experience in the healing waters at "Ojo Caliente Hot Springs" in New Mexico. Something so profound shifted deep within me. The Feminine within stood firmly and said, "NO MORE!" I don't think I have ever been so rooted and expanded at the same time. I felt as if I were seeing the world we have created for the first time with all of its ugliness (and there so much of that here in 3D) and all of its beauty and glory. I saw how we have had blinders on the plight of others and the blatant disregard for life and it pissed me off. I understood then, that I had to do something… but what?
She told me to stand in the light of truth and anchor it into this earth, all of her creatures and her humans. We are Divine Angelic Humans after all. We have forgotten who we are. With the help of Frankincense and Sitka Spruce daily, I have committed myself to standing in Light, knowing that I AM worthy of all the good and I embrace the totality of my Divine Self. This is what helps the Earth. It is time to take what we have been practicing for the last 20 years or more and bring it back down to this physical plane. No more escaping into the 8th dimension or beyond, no more marijuana, alcohol or ayuhuasca to numb our responsibility to be fully present. I am not talking about using the medicinal qualities of marijuana with a cancer patient or a glass of wine after a long day. What I am saying is to be mindful of when this is taking over and lowering your vibration or becoming a habit. There are no short cuts to spirit. No excuses for not being in your power after all the years and work we have put into it. It is time to be fully whole, healed and present with the Mother. We are the healers and we have to take the full responsibility to take care of our light and ourselves. Let's not damage ourselves in anyway-- anymore.
Stand in your acceptance and knowing that you are a Divine Human and bring that with you everywhere you go. No more fear-based thinking and believing that you need something outside yourself to make you more creative, loving and whatever. It is knowing that we are infinite, limitless, boundless and God-like. We do not need excuses to make ourselves more powerful. Take the step. Commit to being the light. This light will infiltrate the mass consciousness and it will allow others to wake up too. The time is NOW!
Happy Solstice!
Cynthia & the WOTE Folk
"Everything changes when you start to emit your own frequency rather than absorbing the frequencies around you, when you start imprinting your intent on the Universe rather than receiving an imprint from existence." ~ Barbara Marciniak
Excerpt from a Level II Paper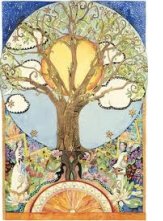 "My people have been blessed with the visceral knowing of how our Sisters, the blessed Plant and Trees, are here to provide us sustenance, shelter, medicine, wisdom and Divine Love. They generously give of themselves in silence and we have much to learn from them."
"To those in the future who must re-learn this medicine remember that as Spiritual Beings, the essences are a central conduit for attaining higher consciousness. The essences accelerate the gathering of our Ancestors both from Mother Earth as well as our Star Family. Without our Sacred Plant and Tree essences, how could we so effortlessly access all that has ever been and all that will ever be here on our Mother. "
~A Sarasvati~ (paraphrased from her wonderful level II paper)
A Men's workshop led by Barry Kapp and Dr. Sam Berne, Dec 8th, 2012...
and a Dolphin/Essence/Ascension Consciousness Swim in Hawaii sometime in 2013. Details coming soon.
Barry and I will be hosting a Solstice/Essence Meditation on Wednesday, June 20, 2012 @ 7:00 pm at the Hopi Healing House. If you are interested let me know as space is limited. Donations accepted.