RX GIFT CARD: POSSIBLY THE BEST DAD GIFT EVER
Can't decide what to get Dad? Get him a Record Exchange Gift Card and send him to the store to shop Sunday!
The RX Gift Card has low risk/high return written all over it. And it's good in a last-minute pinch. Which is good for you.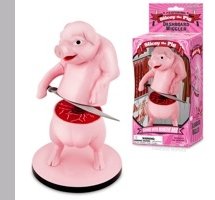 Bacon: It's not just for breakfast anymore.
At some point in the Aughts, someone rightfully focused on an aspect of bacon that has absolutely nothing to do with consuming it — the fact that it's pretty freakin' hilarious.
Case in point: Our good friend Slicey the Pig pictured here. What father wouldn't want a goofy-looking cartoon pig slicing himself in half wiggling around on his dashboard?
And there's plenty more bacon where that came from. Bacon wallets. Bacon soap. Bacon lip balm. Bacon air fresheners. Bacon lollipops. Even a 500-piece bacon puzzle. Fry it up this Father's Day!
Even before humans got a taste for face, zombies were in. Way in. And seeing that we're suckers for a good crossover, we were really excited to see a collection of zombie Looney Tunes T-shirts hit the shelves.
Brought to you by the fine folks at Natures Mistake, these zombie Looney Tunes tees (including Marvin the Martian and Bugs Bunny) offer a deliciously creepy twist on classic American cartoon characters.
And these aren't bootlegs — Natures Mistake secured licensing to zombie-fy Marvin, Bugs and company. How cool is that?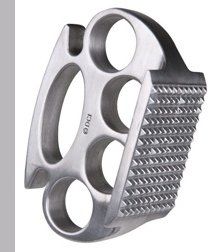 Dad like to cook? Whether that means working the line in the home kitchen or firing up the grill, we got Chef Dad covered.
In addition to a variety of male-centric cook books (grilling recipes, Star Wars), we have a bunch of fun 'n' funky utensils and cooking supplies to make Dad feel like a rock star at dinnertime: Guitar-shaped BBQ spatulas and frying pans, the metal-throwin' BBQ Rockin' Fork and our personal favorite, the brass-knuckle meat tenderizer (pictured).
Oh yeah, Dad gets thirsty while he cooks, right? Three words: Luchador bottle opener.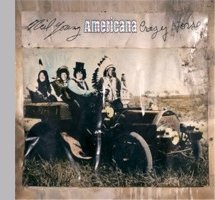 We're called The Record Exchange for a reason — because we primarily sell records. And CDs. And cassettes, even.
Chances are, the dads in your life like music, too. And no matter Dad's taste, we have music for him, including new releases from Rush, Neil Young, Hot Chip, Japandroids, Tallest Man on Earth, Chris Robinson Brotherhood, Paul Simon, Alejandro Escovedo, David Bowie and many, many more!