7/13-15, 2012
Siddiqa... Ardmore, PA
484-542-5547
7/13-7/15, 2012
Marah... WOTE Hopi House
928-300-4674
7/20-7/22, 2012
Holly... La Grange, IL
708-352-8481
7/21-7/22, 2012
Sam... Tesque, NM
505-984-2030
8/11-8/12, 2012
Audre... Santa Fe, NM
928-300-5090
8/31-9/2, 2012
Dana/Sam... WOTE Hopi House 928-202-8173
Our Purple Newsletter is Ready!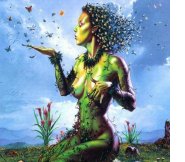 Dear WOTE Family!
I hope this note finds you having a enjoyable start of the summer. It has been very hot here in AZ and we anxiously await the monsoons to rain down upon us. We could really use it.
Our Purple "Words of Wisdom" quarterly newsletter is now ready for you to read. We are going paperless, and all you have to do is Click here to download. There is great information about the Thyme family and it's many uses. Please let us know how you enjoy this new format.
Wishing you much peace in this time of great upheaval!
Cynthia and the WOTE Folk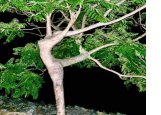 We are excited to announce our Two New Workshops! Firstly, I will be hosting a tele-course on Sacred Sexuality: "A Woman's Conversation, Meditation and Techniques to Enliven your Sensuality." This work will be about clearing and releasing the blocks in our second chakra. Let me know if you are interested in attending. Due to the sensitive nature of this work, we have a limited enrollment.
Secondly, Barry and Dr. Sam Berne will be hosting a workshop for men called The Role of the Masculine in today's Changing Culture. Men are in trouble today. Through media, culture, and religion, men have bought into many distorted ideas about their masculinity which perpetuates their own dysfunction. This is sure to be a powerful experience. The workshop will be held at Sam Berne's GeoDome in Tesuque, New Mexico, December 8-9, 2012. You can register with Barry Kapp @928-649-9968 or Dr Sam Berne @ 505-984-2030.