Follow our craft beer adventures...
By Owen Ogletree
I do love a well made, strong Double IPA, Barleywine, Belgian Strong Ale or Imperial Stout, but nothing really beats a low alcohol session beer packed full of hop and malt complexity. Many argue that a true session beer should be 4% ABV or below, but American craft brewers often push the envelope a bit. Traditional brewers in the UK have long appreciated the appeal of flavorful, less potent beers that can be consumed in quantity over a long, social session, and it appears that the craft beer craze in the USA seems to be taking a recent turn toward these approachable, elegant, low gravity beers. Here are just a few notable examples...



- TERRAPIN EASY RIDER: An extremely popular, 4.5% ABV ale with appealing toasty notes followed by citrusy hop flavor and bitterness. A perfect selection for hot summer afternoons at the pub.
- HIGHLAND LITTLE HUMP SPRING SEASONAL: Floral, herbal hops are the star of this approachable 4.5% ABV pale ale from North Carolina.
- 21st AMMENDMENT BITTER AMERICAN: Probably my favorite American session ale on the market right now, the 4.4% ABV Bitter American packs a rounded, toasty, slightly toffee-like malt character surrounded by a perfect hop aroma and flavor and impressive bitterness.
- WILD HEAVEN LET THERE BE LIGHT: At 4.7% ABV, this enticing ale might be a bit high in alcohol to be termed a classic "session" ale, but who cares? Loaded with Nelson Sauvin and Sorachi Ace hops (along with a bit of orange peel), this selection offers a unique, citrusy depth of character.




- KONA BIG WAVE GOLDEN ALE: This 4.4% ABV ale provides hop notes of tropical fruit and undertones of caramel malts.
- FOUNDERS ALL DAY IPA: Not yet available in Georgia, this 4.7% ABV hoppy ale truly satisfies the lupulin cravings of any hophead while not producing an aching head in the morning.
- BELL'S OARSMAN: An American version of a light, tart Berliner Weisse, Oarman comes in at a meager 4% ABV but sends up complex aromas and palate notes of wheat, slight lactic acidity and lemony hops.
- YAZOO DOS PERROS: When in the Nashville area, be sure to stop by Yazoo to grab a pint of this amazing 3.5% ABV light brown ale packed with subtle complexity. It's reminiscent of many English Mild Ales from my travels.
- STONE LEVITATION ALE: Citrusy, herbal hops go well with slight cocoa and caramel malt notes in this 4.4% light brown ale from San Diego. The beer finishes with a dry, terrific hop character.
- Top Ten Reasons to Reserve Your FREE Spot at Bark & Brew
9. It's free!
8. Great beer!
7. Cute pooches galore!
6. The dog show is a hoot!
5. Live jazz & bluegrass!
4. Your dog will love it!
3. Ashford Manor is beautiful.
2. Enjoy dinner afterward at Chops & Hops across the street.
1. The fest supports the Humane Society!
Bark & Brew Mini Beer Fest
Sponsored by Chops & Hops, Brewtopia and Ashford Manor B&B
Sunday, August 26, 2012
4-7 PM
Ashford Manor B&B
Watkinsville, GA
Expect 30+ craft beers to sample, acoustic jazz and an informal dog show with awesome Terrapin prizes (mixed breeds are welcome). The Athens-Area Humane Society will be accepting donations, and a $10 to $20 AAHS optional donation per person is suggested. You must reserve your free spot(s) at the mini-fest through our EventBrite site. Children and social, leashed dogs are welcome, but you must be 21+ to sample the craft beers. Only a few tickets remain.
- 2013 Atlanta Cask Ale Tasting Tickets Selling Quickly

ATLANTA CASK ALE TASTING (Saturday, January 26, 2013) allows attendees to sample almost 40 rare, cask-conditioned real ales from the USA & UK, take home a free Peak Organic pint glass and vote for "People's Choice" cask - all while experiencing one of the Southeast's most highly regarded craft beer events! Delectable food from 5 Seasons and Taco Mac will also be on sale! A benefit for the Atlanta Humane Society. Click here for tickets and full details.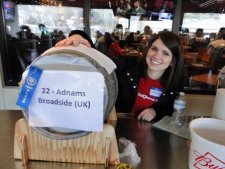 - Krunkles is Turning Japanese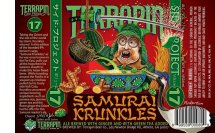 Terrapin's extended saga of the legendary hop-hunter Krunkles continues with Samurai Krunkles - Volume 17 in Terrapin's popular Side Project series. In this episode, Samurai Krunkles takes on the Orient in an Asian-inspired IPA infused with fragrant jasmine rice, ginger and jasmine green tea for an intense, unique set of flavors to balance out the hoppy kick. Terrapin's Dustin Watts exclaims, "Yes, Krunkles is known for his love of hops, and this creation will be no exception!"
- Colorado Craft Beer Trail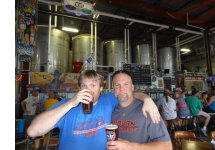 From The Beer Wench...
Amidst the raging heat wave and while the fires were burning, my sweetie and I took wing to re-visit some of our favorite craft beer spots outside of Denver, and to try out a few new ones along the way. As in many parts of the country, the craft beer industry in Colorado is growing. Many new breweries and brewpubs are being established, but the pioneers in the scene are busting at the seams. This summary from The Beer Wench focuses on Left Hand, Oskar Blues, Avery and New Belgium.
CLICK HERE to see Owen Ogletree's photos from the Colorado craft beer journey and check out his high definition videos from Avery's barrel room, Oskar Blues' hop farm, Left Hand's tasting room and New Belgium's sour beer tank room! There's also an interactive map with details on all the beer spots.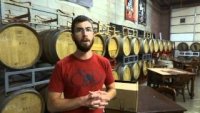 Avery Brewing's Barrel-Aging Room
- Owen's Trip to the UK's Leeds, Lake District & Yorkshire Dales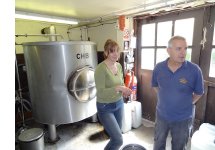 A couple of weeks ago, I set off to explore the English town of Leeds (home of the popular Leeds Brewery), visit Sue and Keith Simpson of the tiny Brown Cow Brewery in Selby (pictured to the right), finally have a pint at the acclaimed Craven Arms in the Yorkshire Dales (my new favorite UK pub), and trek to the historic Jennings Brewery in the scenic Lake District.
CLICK HERE to see my slide-show with captions and watch a video of a portion of the amazing brewery tour at Jennings. Interactive maps are also included on the page.
Highlights of the page...
Photo tour of the best cask ale pubs in Leeds and Harrogate.
See Brown Cow's pivoting mash tun!
Go inside Leeds Brewery's cask filling room.
See the old-style "cruck" barn behind Craven Arms pub that was built only a few years ago but looks 500 years old!
Come along on a tour of the Jennings Brewery and a pub crawl of Cockermouth.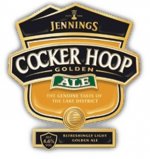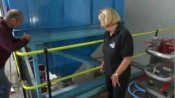 - Featured Beery Links & Events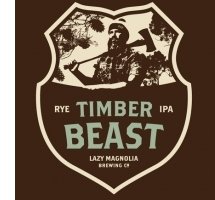 Lazy Magnolia Timber Beast
This 9% ABV Imperial IPA rolls out on the heels of Mississippi's recent law allowing for high gravity beers to be sold in the state.
Timber Beast, the premier selection in Lazy Magnolia's Back Porch series, is a spicy, malty, strong ale with rye balanced by Zythos hops. Complex citrus notes highlight the aroma and flavor of this slightly sweet, malty, big brew. Pleasant hop flavor and bitterness provide a beautiful framework for the malt, rye and alcohol notes. Retreat to the back porch and be a little lazy with this one.
- Green Flash Finally Makes It to Georgia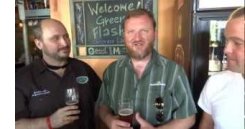 The impressive, hop-centered beers from San Diego's Green Flash Brewing have found their way to Georgia.
Click the image to the right to see the short video from the June 2012 premier of the Green Flash beers at Trappeze Pub in Athens, Georgia. Dave Little (of Savannah Distributors), Chuck Silva (from Green Flash) and Eric Johnson (of Athens' Trappeze Pub) share a few words about the expansion into Georgia.
- Square One Fish Company - Athens, GA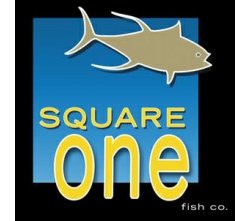 When in Athens, be sure to stop into Square One - the city's only Florida-style seafood restaurant. Terrapin selections are featured on the beer taps alongside drafts from Southern Tier, Lazy Magnolia, Red Hare and more.
All food items are made from scratch by the award-winning chef at Square One. Try the 50 cent oysters that come raw, grilled or steamed. Sit at the bar a get a free "happy appy" from 4-7 PM with the purchase of a drink.
- Brewmaster at 5 Seasons Wins "Artisan Brewer"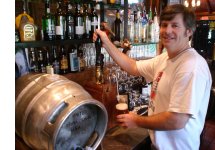 5 Seasons is pleased to announce that Crawford Moran, Brewmaster and co-owner for 5 Seasons Westside and 5 Seasons North, has been selected as the top brewer in the metro Atlanta/Athens craft brewing scene by StarChefs and received their Artisan Brewer award. The Artisan Brewer award is given to the individual brewer in the region who is creating the best, most unique, highest quality beers in the craft-brewing scene.
In 2007, Crawford's business partner, David Larkworthy, Executive Chef and co-owner at 5 Seasons, was also recognized by StarChefs and awarded their Sustainability Award that recognized David's unique approach to his menus, his outstanding achievements and his commitment and passion for his outstanding work in the kitchen.
- O'Dempsey's Inukshuk IPA Casks at Taco Macs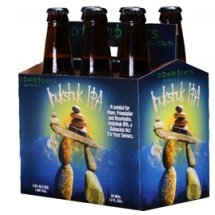 O'Dempsey's and Taco Mac have teamed up to offer eight days of special casks of their Inukshuk IPA at certain Atlanta-area Taco Macs. Each cask contains a unique set of ingredients. Here is the list of the remaining five dates on the schedule...
- Newnan 7/29 - With pink grapefruit zest and Crystal hops
- Kennesaw 7/30 - Lemongrass and Perle hops
- Perimeter 7/31 - Apricot and Newport hops
- Old Milton Pkwy 8/1 - Pineapple and Newport hops
- The Fred Bar 8/2 - A combination of Perle, Crystal and Northern Brewer hops
And for you Brewniversity members - each one of the casks will earn credits toward your next reward!
- New Craft Brewery on the Way to Georgia

Decatur-based Three Taverns has completed its final round of capital funding and is now moving forward with plans to bring its brews to market by mid-2013. The upstart brewery has secured space on New Street in Decatur and is now working to purchase full-scale commercial brewing equipment and build out the space.
Work to develop launch recipes has been ongoing for four years. Proposed, initial offerings will include Single Intent, a 5.5% Belgian-style single ale, and A Night In Brussels IPA, a bitingly hoppy 7.5% ale which the brewery describes as "an American IPA on a Belgian road trip." Brewmaster and founder Brian Purcell has long been inspired by Belgian styles and recently returned from a research trip to the country. Beyond the launch brews, he's also working on a Quadruple ale and other Belgian styles to be unveiled at later dates.
Having sampled test batches, David Blanchard of Decatur's Brick Store Pub said, "Three Taverns will be the new darling of the beer scene, giving Atlantans something fresh and exciting to support."
- Follow Brewtopia Events on Facebook!

CLICK HERE and "like" Brewtopia Events on Facebook and see photos and posts as we sip, quaff and sniff craft beer around the world.
COMING UP...
Owen Ogletree and Sachin Patel (from Five Points Bottle Shops) brave the Olympic crowds of London to make their way to the Great British Beer Festival. The guys will also hit the historic Harveys Brewery in Lewes, Sussex and the famed Shepherd Neame Brewery in Faversham, Kent.