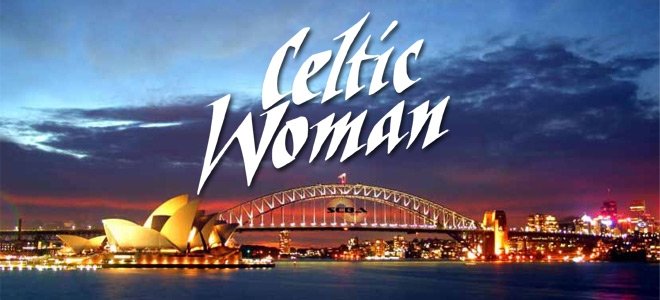 CELTIC WOMAN HEADS DOWN UNDER
Celtic Woman announce they will be coming to Australia August 14 to promote their current album and companion live concert DVD, BELIEVE. While in Australia, they will be visiting Sydney, Melbourne, Brisbane and Newcastle for a series of appearances, in store signings and exclusive radio listener events. The promotional tour will kick off with a LIVE performance on Channel 7's, The Morning Show, on Tuesday August 14 at 9:50am. Come and say hi to Celtic Woman as they perform LIVE at one of the following locations during their Australian visit.
Wednesday August 15

Thursday August 16

Friday August 17

Saturday August 18

Melbourne Eastlands at 1:00pm

Brisbane Queen Street Mall at 3:00pm

Newcastle Charlestown Shopping Centre at 12.00pm

Sydney Macquarie Shopping Centre at 12:00pm
Also, listen in to 4BC Brisbane or 2HD Newcastle for your chance to attend their exclusive up
close and personal listener events!