Please disregard/excuse if you have already received your copy of this week's e-Guide. If you do happen to receive more copies than usual, there is no need to hit "unsubscribe." Feel free to drop us a note though!
Thanks in advance... Your friends at BFG
ADD THIS TO YOUR 2013 ADVERTISING BUDGET FOR RESULTS!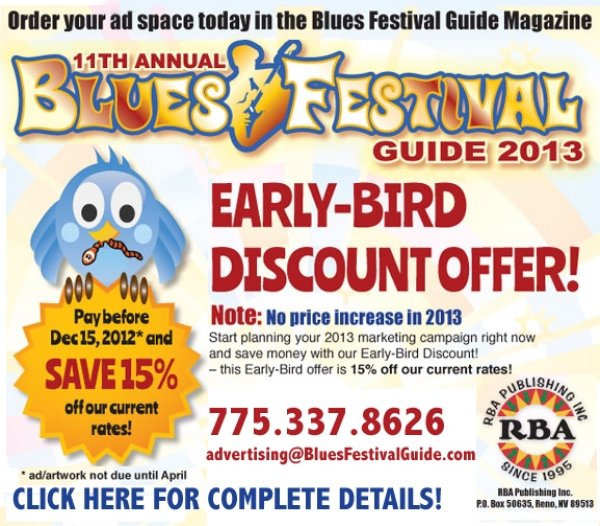 __________________________________________
BRING IT ON!... Send us your cool photos that display the Blues festival Guide magazine! We're so proud to be able to share the annual magazine with you for 10 years now! We'd love to see and share you enjoying it and helping spread the good word!
Send your BFG shots with subject, location, date and photo credit to editor@bluesfestivalguide.com
__________________________________________
Here's Russell Luzio checking out his 2012 BFG at the Las Vegas Blues Festival! Russell is the nations only deaf DJ turned talk show host and the popular DJ of the "Blues with Russell" show.
Dave Widow & The Lineup : WAITING FOR THE WORLD TO END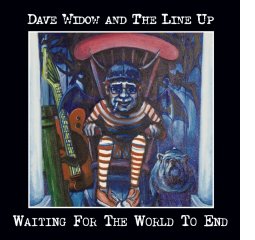 Dave Widow, guitarist, singer-songwriter and Cincinnati native inevitably took his music from rust-belt roots to Los Angeles. Once in L.A., Dave's talent and modesty attracted top blues and roots session musicians which make up Dave Widow & The Lineup.... and that lineup is most impressive.
With his distinctive style of finger picking and soulful vocals, Dave Widow brings a fresh approach to the blues combining elements of R&B, funk, soul and rock.
Dave Widow & The Line Up's new CD, Waiting For The World To End, is a collaborative effort. Four tracks are Widow's compositions, "Second Hand Love" is co-written with Bill Champlin of the Sons of Champlin and six tracks are penned by the prolific writer and The Lineup piano man and vocalist, David Morgan. Widow co-wrote a total of eight tracks with Line Up members Morgan, Gary Mailbar (drums) and bassist Reggie McBride (B.B. King, Elton John, Keb' Mo'). Special appearances on the CD include the incomparable Mike Finnegan on Hammond B-3 and piano and Bill Champlin and Barry Goldberg.
"This is without a doubt, one of the finest blues discs I have heard all year," says Chuck Dauphin - Music News Nashville and contributor for Billboard.
___________________________________
J.P. Reali : ROAD TO MISSISSIPPI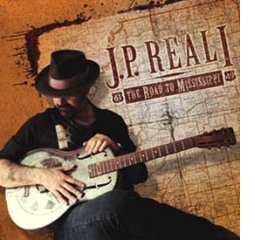 No better antidote to tough times than acoustic country blues pouring forth from the lips and fingers of tough contemporary musicians. Singer, songwriter and master fingerstyle guitarist J.P. Reali has been a player on the Washington, D.C. blues scene for almost thirty years and his bonafides prove it. Reali gains depth from a background of electric blues and a roots duo with his brother Chris.
The aptly-titled The Road to Mississippi boasts Reali performing mostly solo. The Nighthawks' lead singer Mark Wenner on harp and former drummer Peter Ragusa, in addition to veteran bassist John Prevetti, lend propulsive support on several selections. Opening the 12 track, all original set is the short "Prelude" segueing into "Jefferson Lament." The former is a sumputous instrumental Piedmont blues, while the latter recalls a chilling field holler featuring ominous resonator slide.
Highlights include the title track which channels the classic Delta blues of Robert Johnson; the dark "My Soul or Skin" with social conscious lyrics;
the fun "Biscuit Baking Mama"; and the heavy rocking, full band shuffle-blues of "Bloozin' in NYC" ala Elmore James. "Coda," a threatening instrumental slide snippet reminiscent of the late John Fahey wraps the journey.
J.P. Reali is the perfect traveling companion to the spiritual if not actual destination of Mississippi. With his ageless delivery and incisive lyrics, bolstered by the cleanest, sweetest picking this side of Blind Blake, he has created a road map to blues bliss.
_____________________________________
ROBERT CRAY TO PERFORM ON WORLD'S LARGEST INDOOR STAGE
Blues Hall of Famer, Robert Cray will perform on Saturday, November 10 at the Grand Sierra Resort, 2500 E. Second St., Reno, NV. The venue is the 1,800-seat Grand Theatre with the world's largest indoor stage.
It's pretty cool when a musician steps on stage with a legendary Fender Telecaster or Fender Stratocaster. It's even more cool when that musician starts bending the strings and playing some of the best blues licks you've ever heard. That bluesman is five-time Grammy Award Winner Robert Cray who has traded solos with Eric Clapton, John Lee Hooker and Albert Collins.
A consummate performer, when Blues Hall of Fame member Cray plays guitar, he takes his audience on a journey. You won't want to miss his Reno concert, live at The Grand Theatre at 9:00 PM (doors open at 8 pm). Tickets start at only $25. Robert Cray Dinner and a Show Special Package: Add an Elements Buffet dinner to the night of this show for just $10 more!
________________________________________
NOV 11 DOUBLE HEADER AS BRAD WILSON
BLUES MAGIC TOUR CONTINUES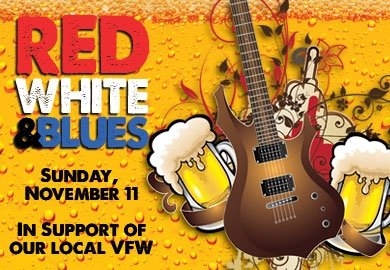 SUNDAY NOVEMBER 11th DOUBLE PLAY DATE!
Catch Brad Wilson "Blues Magic" 1 pm to 2:15 pm at Red, White and Blues all day concert, Oroville, CA, Sunday November 11, 2012. Also on the bill Michael Williams, Laurie Morvan, Café R&B, Coco Montoya. Tickets $35 and available at the Feather Falls Casino box office or charge by phone: (530) 533-3885.
Also that same evening Sunday, November 11, Brad Wilson "Blues Magic" will be performing at Biscuits & Blues for two shows, 7 pm and 9 pm. Tickets are $15 at the Box Office, 401 Mason St., San Francisco, CA, 94102 and also online at www.biscuitsandblues.com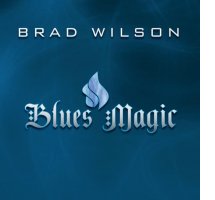 With the June, 2012, release of Brad Wilson's newest album, Blues Magic, Wilson once again proves he is a songwriter, first and foremost. Eleven brand new originals in his blues/rock style that feature excellent guitar playing and smooth vocals. The album has a stellar line up of musicians and world class production from Grammy Award-winning engineer Francis Buckley. The title track, "Blues Magic," and all of the album's songs are the centerpiece for the 2012 tour dates.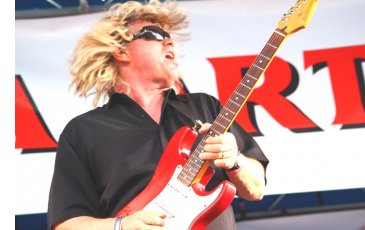 Recent California appearances include The House Of Blues, Biscuits & Blues, Café Boogaloo, the Julian Blues Bash and some of California's biggest events.
Brad's music is played on the radio in over 30 countries worldwide and over 40 U.S. states.
Legendary national blues show, "Blues Deluxe," which broadcasts throughout the U.S., featured Blues Magic August 6-11, 2012 and exclaimed, "Wilson's sound is that of liquid metal, hot and smooth!"
Brad was featured on the cover of Southland Blues, California's premiere blues magazine, who did an in-depth interview with this award-winning musician, where Brad discusses his work with NBC Television, Paramount Films and his tours throughout the country.
Brad's music was featured in John Carpenter's last two films and soundtracks, Vampires and Ghosts Of Mars.
Thanks to all the fans who have made the Blues Magic Tour a success to date and for your continued support. We look forward to seeing you on November 11, 2012.
Buy Blues Magic here:
http://cdbaby.com/cd/bradwilson5
FOR BOOKING CONTACT: Cali Bee Music Inc
LAURIE GORMAN 310-550-5256 / laurie3g@aol.com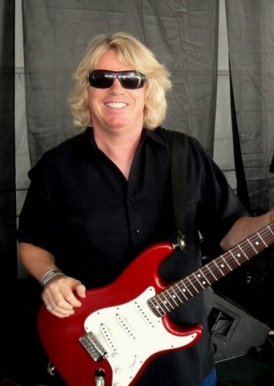 ________________________________________
HONORING PIONEER ELIZABETH "LIBBA" COTTEN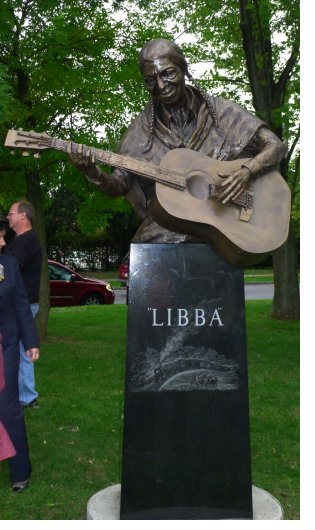 A statue commemorating the life and music of Elizabeth "Libba" Cotten was dedicated in Syracuse, New York, Oct 2nd. The stature was unveiled in Libba Cotten Grove, and area dedicated to her in 1983 on the corner of Castle and State Streets, the same year she was named a "Living Treasure" by the Smithsonian and Syracuse's first.
(LT) The bronze casting of Libba done by sculptor Sharon BuMann.
(Photo: dougophoto ®)
Cotten wrote her first song, "Freight Train," in 1906 when she was only 11 years old. It would later become a classic and her signature song and eventually recorded by many including Peter, Paul & Mary, Jerry Garcia, Bob Dylan and Taj Mahal. One of her songs, "Ain't Got No Honey Baby Now", was in fact recorded by Blind Boy Fuller under the title "Lost Lover Blues" in 1940.
A self-taught left-handed guitarist, Cotten developed her own original style. Her approach involved using a right-handed guitar (usually in standard tuning), not re-strung for left-handed playing, essentially, holding a right-handed guitar upside down. This position required her to play the bass lines with her fingers and the melody with her thumb. Her signature alternating bass style has become known as "Cotten picking".
As a very young wife and mother, Cotten set the guitar aside for nearly 40 years to raise a family and performed only in church, who discouraged her from playing "worldly music." She met, quite by accident, the famous, folk-singing Seeger family, whom she became a housekeeper for and who soon discovered her rare talents.
It wasn't until Cotten was in her 60's that she started recording and performing publicly. During the later half of the 1950s, Mike Seeger began making bedroom reel to reel recordings of Cotten's songs in her house. The culmination of these recordings would later go on the album Folksongs and Instrumentals with Guitar, which was released on Folkways Records. Shortly afterwards, she began playing selected joint shows with Mike Seeger.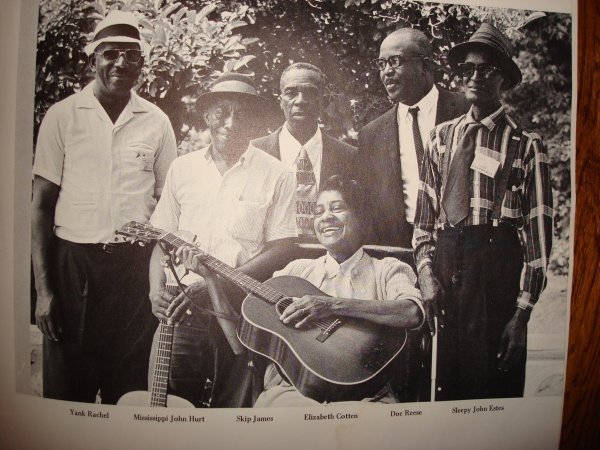 Yank Rachell, Mississippi John Hurt, Skip James, Libba, Doc Reese, Sleppy John Estes
During the early 1960s, Cotten went on to play shows with big names in the burgeoning folk revival. Some of these included Mississippi John Hurt, John Lee Hooker, and Muddy Waters at venues such as the Newport Folk Festival and the Smithsonian Festival of American Folklife.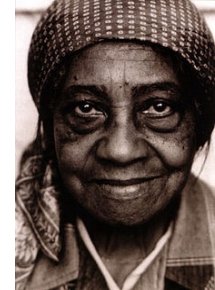 The newfound interest in her work inspired her to write more material to play and in 1967, she released a record created with her grandchildren which took its name from one of the songs she had written, "Shake Sugaree."
Using profits from her touring and record releases, as well as from the many awards given to her for contribution to the folk arts, Elizabeth moved with her daughter and grandchildren from Washington and bought a house in Syracuse, New York. She continued touring and releasing records well into her 80s.
In 1984 she won the Grammy Award for "Best Ethnic or Traditional Recording" for her album on Arhoolie Records, Elizabeth Cotten Live. When accepting the award in Los Angeles, her comment was, "Thank you. I only wish I had my guitar so I could play a song for you all." In 1989, Cotten was one of 75 influential African-American women chosen to be included in the photo documentary, I Dream a World.
Elizabeth Cotten died in 1987 at Crouse-Irving Hospital in Syracuse, New York, at the age of 92.
________________________________________
MUD MORGANFIELD TO APPEAR ON BBC TWO'S
ACCLAIMED TV SERIES NOV 20 AND NOV 23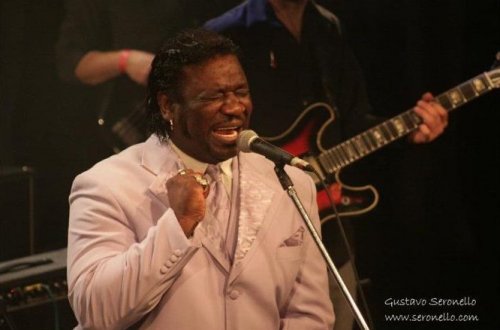 LONDON, UK – Severn Records artist Mud Morganfield continues to make a big splash "across the pond" in England with the announcement that he'll appear on BBC Two's flagship music TV program, "Later with Jools Holland," airing in the UK on Tuesday November 20 and Friday 23.
The invitation to play on the long-running TV show came from the host, himself, acclaimed pianist Jools Holland, who caught Mud's performance at the London Blues Festival in June and offered him the slot after seeing Morganfield play. Holland also joined Mud and his band onstage at the Festival for a fantastic rendition of Mud's legendary father's signature song, "Got My Mojo Working."
"I am ever so grateful for the blessing," said Mud Morganfield about being on the TV show. "Here I find myself again in a great moment of my life. I am thrilled and overwhelmed, to say the least, to appear on the Jools Holland show. This is what an artist lives for: awards, write-ups in magazines, being on stage with great people and having fun in the blues. To add to all these great things, I represent the blues that my father passed down to me. I thank Mr. Holland and everyone else who made this happen."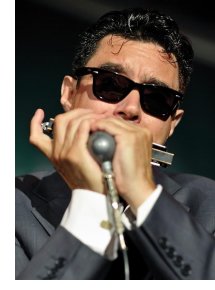 The BBC Two TV appearance is part of Mud Morganfield's upcoming UK shows this month that will feature him backed by some of England's top blues talent: West Weston - harp (photo at RT), Ronni Buysack-Boysen - guitar, Ian Jennings - double bass, Mike Hellier - drums and Eric Ranzoni - keyboards. His nine-date UK tour starts on November 22nd at the Swindon Arts Centre and continues across England until the 1st December.
Mud's UK tour also comes at a time when he'll be the subject of an upcoming cover feature in the December/January issue of well-respected British magazine, Blues Matters, due out the end of November. He'll be joined in that cover feature by the son of another blues icon, John Lee Hooker, Jr. The Blues Matters cover story can be previewed here.
Morganfield continues to be on a major roll since the March, 2012, release of his new album for Severn Records, Son of the Seventh Son, which recently was one of the big winners at the Fifth Annual Blues Blast Music Awards, getting the nod for "Traditional Blues CD of the Year" and also winning the "Sean Costello Rising Star Award" in recognition of his achievements this year. It's the latest accolade for the blues singer, who also recently appeared on the cover of Living Blues magazine and was invited onstage to sing with TV actor-cum-bluesman Hugh Laurie ("House") for his show at Chicago's Park West nightclub.
___________________________________
LRBC #19 MAKES IT HAPPEN BIG FOR BLUES HALL OF FAME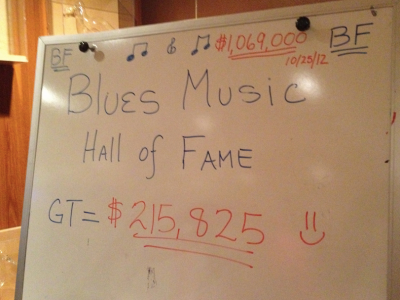 The numbers say it all - There was a HUGE response to the Blues Hall Of Fame Fund Drive on the LRBC #19 (Oct 27-Nov 3).
Those of us ondeck when one guitar alone, signed by the Rolling Stones no less, garnered a $37,000 winning bid, witnessed an exciting and enthusisatic bidding war!
There were many items to bid on throughout the week as well, including several other signed guitars, amazing artwork and more.
The Legendary Rhtyhm & Blues crew says, "Thank you Blues Cruisers!!"
If you'd like to make a donation to the Blues Hall of Fame, visit: https://www.blues.org/halloffame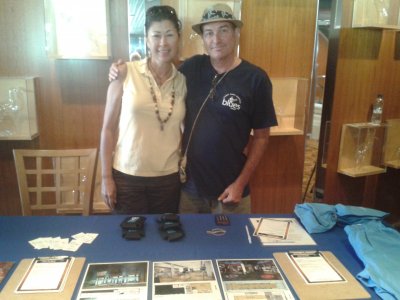 Priscilla and Jay Sieleman (Prez Blues Foundation)
manning the Blues Hall of Fame table on the Oct LRBC
(Photos 2-3: Michele Lundeen)
___________________________________
Raise The Roof: Campaign for the Blues Hall of Fame
YOU can make the Blues Hall of Fame a reality. Your support matters!

The Hall of Fame pays tribute to the greatest of the genre and educates new people about the genre. The Blues Foundation has been inducting into the Blues Hall of Fame for years; it was just a simple evening with web presence. Nothing permanent. But now we need physical presence, and with your help, we are going to get The Blues Hall of Fame building built in Memphis, TN!
Here is a link with more details about the Blues Hall of Fame campaign:
Doesn't this project sound important and exciting?
If not us, who? If not now, when?
Our goal is to raise awareness and funds to reach the goal of 3.5 million.
How to donate:
1. Make a multi-year pledge online or print out and sign form at: www.blues.org/capitalcampaign/index.php then mail to:
The Blues Foundation, 421 South Main, Memphis, TN 38104-4464;
OR fax to 901.529.4030; OR e-mail it to jay@blues.org.
2. Make a one-time donation by calling with a credit card or mailing a check.
or online at: http://www.blues.org/capitalcampaign/index.php .
3. Text the word " blues " to 80077 to donate $10. When you receive a message to confirm, confirm by answering "YES."
No effort is too small or unappreciated!

Note: Thanks to Tall City Blues Festival, Music Matters Entertainment, A Music Company Inc., and Garvin Gate Blues Festival for helping to raise awareness about the Blues Hall of Fame.
You too can get involved. Email us: Info@BluesFestivalGuide.com to get logos and links for your website or Facebook.
_________________________________________
NOV 10 DC BLUES SOCIETY FOUNDERS AND MORE TO PERFORM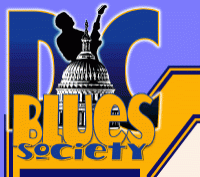 If the shorter days and cold weather have got you singing the blues, you should visit the Ritchie Coliseum (University of Maryland), Saturday, Nov 10, for the free Fifth Annual College Park Blues Festival. The festival runs from 6 p.m. to 11:30 p.m. with free parking.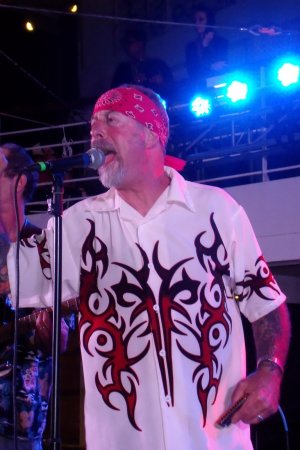 The Nighthawks, DC Blues Society 25th Anniversary Founders - Eleanor Ellis, Rick Franklin, Mark Wenner (pictured above, photo by Mary Ann Haskell), DC Blues Society Band featuring Ayaba Bey and DCBS Battle of the Bands Winner, Fast Eddie & The Slowpokes (pictured below), will all be performing.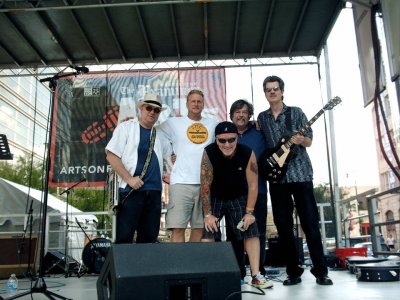 You can also help children get into the blues by bringing a new or used instrument to donate to Hungry for Music, a local charity that supports music education.
__________________________________________
If you represent a Blues Society and have a very special announcement or a not-for-profit event coming up, send your brief news or Press Release (300 words or less) with "Blues Society News" in the subject line to: editor@bluesfestivalguide.com.
___________________________________________
Twenty-three year old Samantha Fish is famous in her hometown of Kansas City, Missouri. They love her dynamic performances, her thrilling guitar playing, her presence, her singing, her songwriting…and now she has won this year's blues music award for best new artist. Look out world, here comes Samantha Fish.
Gifted young blues player Samantha Fish. Next time in The BluesMobile.
Photo of Samantha Fish performing at the Oct LRBC Pre-Party
by Michele Lundeen
__________________________________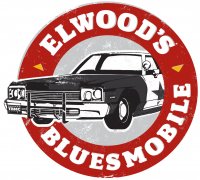 For a list of stations where you can find BluesMobile Radio
___________________________________________
Kelly Richey "Hey Joe" Live + Interview...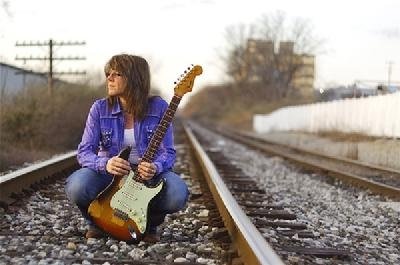 ___________________________________________
Did you know that I do Custom Comic Strips and Comic Pages as gifts?
____________________________________________
Roots Blues Airplay Charts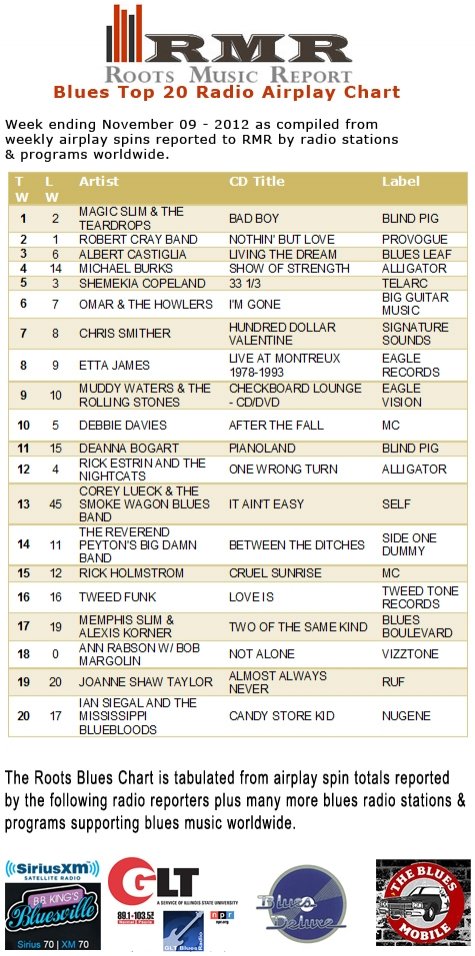 To view our entire calendar of more than 500 festivals click here!
ATTENTION:

FESTIVAL

PROMOTERS

LIST YOUR FESTIVAL

WITH US

FREE!

Website

E-Guide

Magazine
Saturday

November 10th 2012

College Park, Washington DC USA

Saturday

November 10th 2012

Green Oaks, Illinois USA
Friday-Sunday

November 9th-11th 2012

Pembrokeshire, South West Wales UK

Saturday

November 10th 2012

Haringe, Belgium
Saturday

November 17th 2012

Cape Coral, Florida USA

Saturday

November 17th 2012

La Quinta, California USA
Saturday-Sunday

November 17th-18th 2012

Palatka, Florida, USA

Thursday-Saturday

November 22nd-24th 2012

Caxias do Sul, Rio Grande do Sul Brazil
Friday-Sunday

November 23rd-25th 2012

Boulder, Colorado USA

Saturday

December 1st 2012

Bradenton, Florida USA
Friday-Saturday

December 7th-8th 2012

Perry, Florida, USA

LEGENDARY RHYTHM

& BLUES CRUISE

~ CARIBBEAN ~

Saturday- Saturday

January 20th - January 27th 2013

Fort Lauderdale, Florida USA
Tuesday- Saturday

January 29th - February 2nd 2013

Memphis, Tennessee USA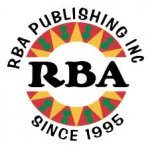 RBA Publishing Inc is based in Reno, Nevada USA. We are woman owned and operated.
We produce the annual Blues Festival Guide magazine (publishing our 10th annual in 2012), affiliated with the top-ranking website:
www.BluesFestivalGuide.com, and this weekly blues newsletter: The Blues Festival E-Guide with approximately 28,500 weekly subscribers.
We look forward to your suggestions, critiques and questions!
You can reach the E-Guide editor, Michele Lundeen at editor@bluesfestivaleguide.com or michele@bluesfestivalguide.com
Contact our home office to find out how to advertise in this e-weekly newsletter 775-337-8626.
Information, both editorial and advertising, in the Blues Festival E-Guide, is believed to be correct but not guaranteed. Double check info carefully before you attend any event or send money for anything. We do not write the news... we just report it!